I always feel like the luckiest girl in the world when Jen invites me to be a part of her Happy Holidays event on Tatertots & Jello. I adore Jen and her lovely readers and I always love an excuse to bake a delicious holiday dessert. Today is no exception thanks to this easy apple apricot crostata..
My husband may have said this apple apricot crostata was the fanciest dessert I've ever made and he's probably right. Though I make tons of yummy desserts (peanut butter chocolate trifle, cookie dough pretzel bites, salted caramel butter bars), none of them are visually impressive. Of course, what they lack in fancy they more than make up for in taste.
.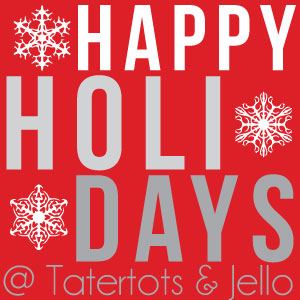 .
I'm not lying when I say this apple apricot crostata (or tart if you prefer) is easy. The hardest part is slicing the apples, and that's not even hard; it's simply time consuming.
.
.
While crostata is traditionally made using a pie crust or shortbread dough, I'm a huge fan of using puff pastry. Not only is it easier to prep (defrost and roll) but it makes for pretty edges with yummy, sugary, flaky layers.
I'm all about the yummy, sugary and flaky.
If you're not a fan of apples, try substitute pears. You could also try honey instead of apricot preserves. No matter the combination, holiday guests will think you spent hours making them an apple apricot crostata…and that's all that really matters.
.
.
Easy Apple Apricot Crostata
Crust
1 puff pastry sheet, thawed
1 large egg, lightly beaten
Coarse sugar
Filling
2 large Granny Smith apples peeled and sliced into thin wedges
1/4 tsp grate orange zest
1/4 cup flour
1/2 cup granulated sugar
1 1/2 T lemon juice
3/4 tsp cinnamon
1/4 tsp allspce
1/4 tsp nutmeg
1/4 cup apricot preserves, warmed
1/2 cup shredded sharp white cheddar cheese
Preheat oven to 400 degrees. Line a baking sheet with parchment paper.
Combine apples, zest, flour, granulated sugar, lemon juice, cinnamon, allspice and nutmeg and toss to coat evenly. Set aside.
Gently unfold pastry sheet on a lightly floured surface; roll into a 15 x 11-inch rectangle. Transfer to baking sheet.
Score (do NOT cut) a rectangle border about 1-inch wide. Poke the inner rectangle with a fork and trim edges so you have a perfect rectangle...
Sprinkle cheese evenly over inner rectangle. Layer apple slices on top of cheese. Brush 1-inch border with egg wash and sprinkle with coarse sugar.
Bake 25 to 30 minutes or until crust is golden brown. Remove from oven and transfer to a cooling rack; brush apples with apricot preserves. Let cool 10 minutes before slicing and serving.
To see what other goodies I'm crafting in the kitchen, you can find me at isthisREALLYmylife.com. I'm also on Facebook, Twitter, Pinterest, Instagram, Google+ and Periscope. What can I say? I adore social media…especially the social part!
******
Thanks Emily! That looks absolutely amazing! And, it does looks fancy too!
Emily has such delicious recipes on her blog. Here are a few I know you'll love: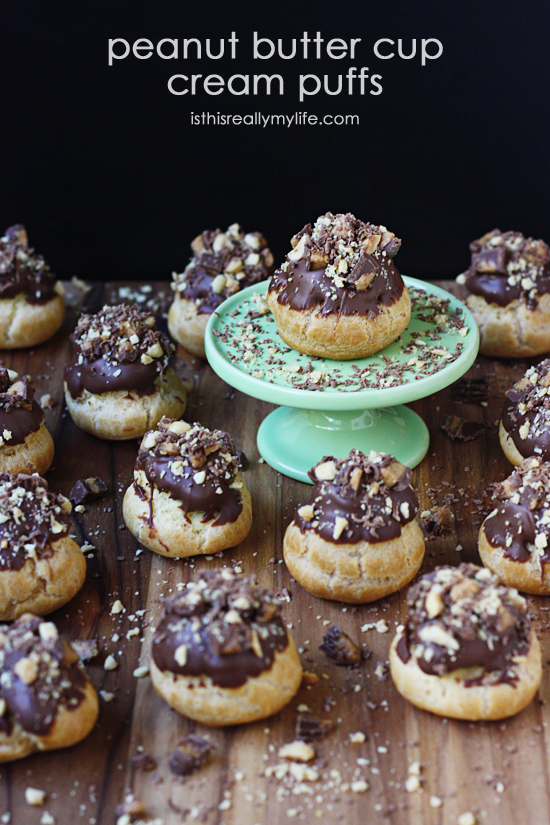 These Peanut Butter Cup Cream Puffs look impressive, and I bet they taste amazing too!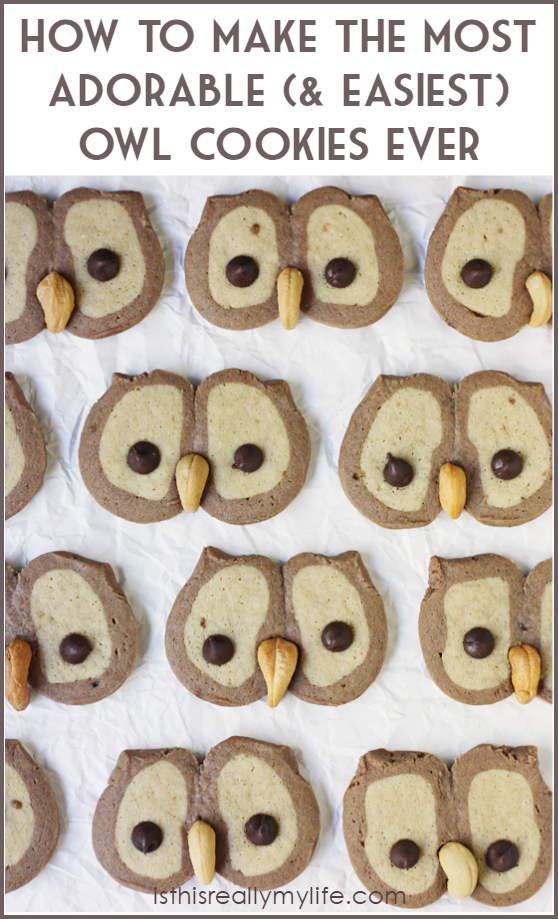 And these Owl Cookies are perfect for Fall!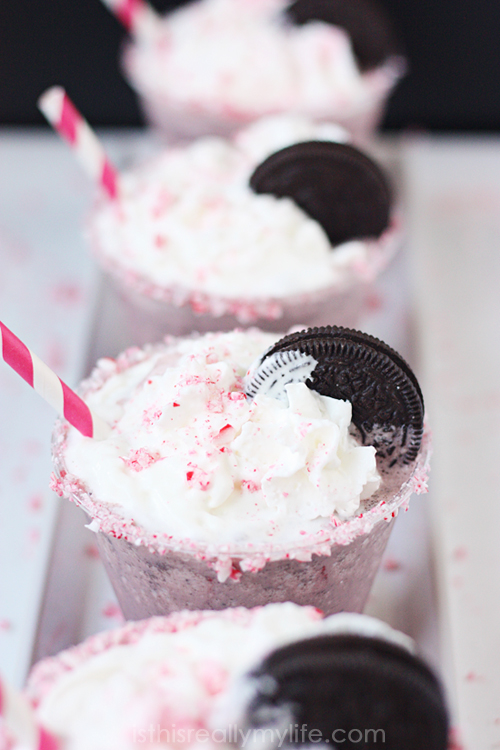 And don't forget to try her Peppermint Oreo Shakes this season!
.Visit is this REALLY my life? and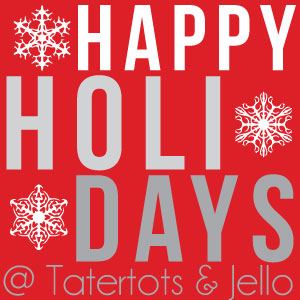 Follow the HAPPY Holidays Event at Tatertots & Jello
all through the holidays with awesome tutorials, recipes, decorating ideas and more from some amazing blogs!
xoxo