Good morning! My name is Kristen Duke, today I am sharing my christmas tree bread, but I blog over at Capturing Joy.
I started out blogging as a portrait photographer sharing my sneak peeks of photography sessions, and found I enjoy sharing home projects, recipes, and photo tips along with the pictures I take as well. I've also written a handy dandy book called Say NO to Auto to help moms take better pictures of their kids. I've had the pleasure of meeting Jen on a few occasions, and she is just as delightful as she appears on her blog.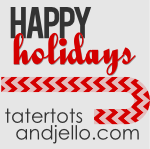 Today, I'm sharing with a nostalgic Christmas treat from my childhood.
In high school, my best friend Natalie's mom would make this Christmas Tree Bread treat for our family each year, and I thought it was the most wonderful gift: Delicious and cute, what a great combination! The delicious flavor I would liken unto the cousin of a cinnamon roll.
Here's how you make it:
You first take your favorite dough recipe (or the one I'm sharing below) and prepare it as usual. This rises a few times, so plan on that when preparing.
As you can see above, I drew lines on the dough for how I would cut it out.
I then cut that part out, and it kinda looks like a mushroom now;)
I then sliced some lines on either side of my dough tree, with plans to pull them and twist.
I then started at the bottom and began twisting each "strand" and folded it in like below:
Doesn't that look pretty? If you didn't want something sweet, you could just bake the bread like this. As I twisted, I also gently stretched each branch of the tree as well. This next part is where you have options. There are two "fillings" that technically go inside the folded arms of the tree. I just showed you the above first so you know what you are creating. After I did the above, I gently pulled off the arms (though you can put the filling in before you create the arms) to put in the filling.
My friends' recipe does not call for dying the first filling green, but I thought adding some food coloring would make it more festive.
There seemed to be too much to just put in the middle, so I folded the limbs back over and put more green frosting/filling on top as well. The next crumbly filling could have also gone inside, but I just crumbled it all on the top. I may have snitched a bite or two instead of putting it inside (oats, butter, sugar, almond extract). My son took this pic of my hand—handling the filling.
Mmmm, yum!
I made little dough balls with the cut out part from the bottom, and covered the tree with the oats filling. It has almond extract in this topping, and though ILOOOOVE the taste with the extract in it, if there are nut allergies, you can simply omit that ingredient.
Pop it in the oven and—Voila! I popped a bunch of halved marachino cherries as "ornaments" on top. My friend also said you can purchase the candied green and red cherries at Christmas time, but I just used the stemmed cherries here.
Pull apart, and enjoy!
Christmas Tree Bread
*Dough:
2 T yeast
1 cup milk
2 eggs
1 t. salt
1/4 cup sugar
1/4 cup shortening
4 cups flour
Cream Filling:
1 c. milk
1 egg yolk
1/4 t. salt
3 T flour
1 t.vanilla
1/3 cup sugar
green food coloring, optional
maraschino cherries, halved
Almond Filling:
1/4 lb. butter (1/2 stick)
3/4 cup sugar
1/3 cup rolled oats
2 t. almond extract
Directions:
Dissolve yeast in milk which has been scalded and is lukewarm. Add eggs, salt, sugar, shortening, and 3 cups of flour until the dough ise soft. Knead until smooth and elastic, add the last cup as needed. Let the dough rise until it doubles in bulk. Make into giant oval on an oil sprayed baking sheet, and cut to the desired shape. Let that rise 1 hour. Add the cream filling, add the almond filling. Bake at 400 for 10-12 minutes. Top with halved cherries. *Use this dough recipe, or your favorite.
I hope you enjoy this treat this holiday season, and can make a few to share with your friends–they will surely love it!
* * * * *
Thanks, Kristen!
I can't wait to try this recipe at my house! (I think I'll be tasting a bit of that dough too!)
Kristen has an awesome site, Capturing Joy. It's one of my favorites!
(Kristen is also awesome and one of my favorite people!)
At her site, she shares her amazing photo shoots — and great photo tips for the aspiring photographer like: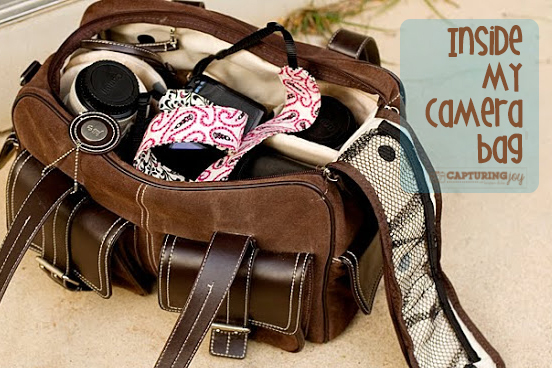 A Peek Inside my Camera Bag: Body and lenses
(GREAT advice for buying a camera and lenses)
Plus great recipes like these: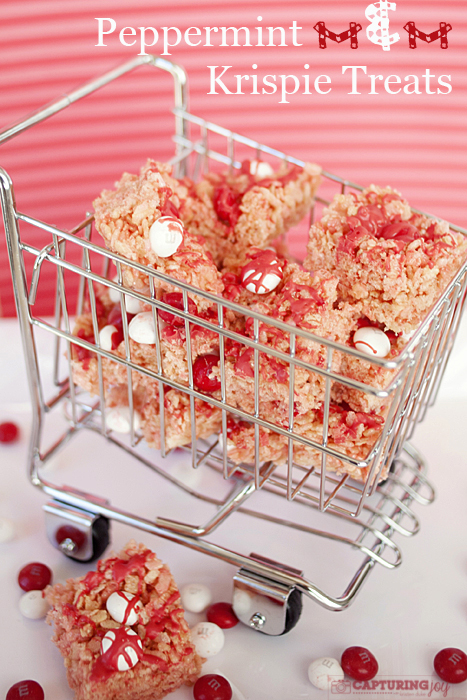 Peppermint White Chocolate M&M Krispie Treats
And great DIY projects like this one: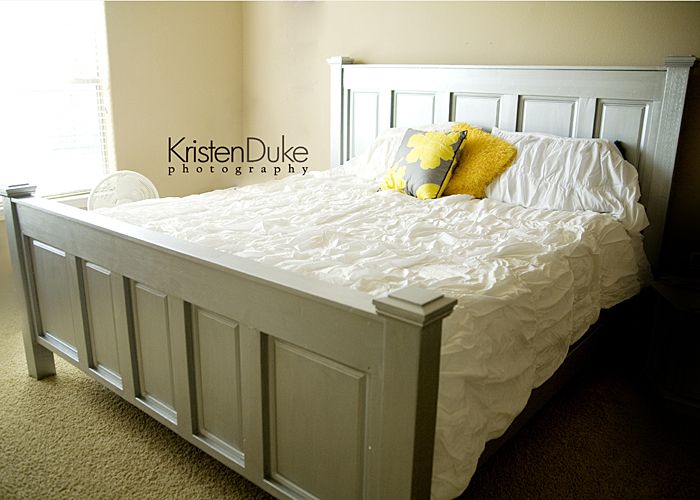 One of my favorites — Our Homemade Bed!
So be sure to visit Kristen at Capturing Joy!
Have a Happy Day
xoxo