Hi everyone, it's Holly from My Sister's Suitcase! It has been such an honor to be one of Jen's contributors this year, and I'm happy to be back this month as part of the Happy Holidays series, with a Christmas Pom Pom wreath that anyone can make!

I saw a really cool, fluffy pom pom wreath at JoAnn Craft store a few weeks ago, but it was pretty expensive and it was a cream colored yarn. I needed something in white to go with my colorful snowy Christmas decor this year.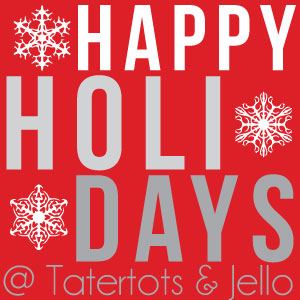 So I started with what I already had at home, a snowy garland wreath I made last year and I gave it a makeover! Here's my version from last Christmas:
And here's what it looks like now:
Fun transformation, huh? I love how it looks with my tree too!
Here's what you'll need to make your own pom pom wreath…
Materials:
1. Yarn. Lots and lots of yarn! I think I used 4-5 skeins to make this entire wreath. I used different types and textures of white yarn… some regular yarn, thicker yarn, and the soft baby blanket yarn.
2. Pom pom makers. I used the large and medium sizes that come together in this 2-pack. I have used these sizes for so many projects, so it's definitely worth $6. They make a fun gift too!
3. Sharp Scissors
4. Hot glue gun & sticks
5. Felt balls (optional: I added a few for a pop of color, but I think it would look great without too!)
Directions:
The main part of this project is just making the pom poms. (And it's the most time consuming!) I just did a few whenever I had time… watching a show, while playing a game with the kids, I even took my yarn and pom pom maker in the car for when I had a few minutes waiting.
Make sure to get at least 3 layers of yarn wrapped on your pom pom maker to get a nice fluffy pom pom.
Once all of my pom poms were complete, I started placing them around my wreath form. (I used 40 pom poms total for my wreath, but keep in mind, it is a HUGE wreath!) The finished wreath measures 30″ high!
Then, I just hot glued them in place one by one until they were all secured. I glued on a few of the colored felt balls I had leftover from my garland for some added color. Here's a closeup of the pom poms so you can see the different yarn textures:
I'm in love with this new version of my wreath!
I hope you enjoyed this simple pom pom wreath tutorial, leave a comment and let me know if you decide to make one too!
*****
Thanks Holly! You always have the best, creative wreath ideas! I love all of them. Holly has great ideas on her blog. Here are a few I know you'll love: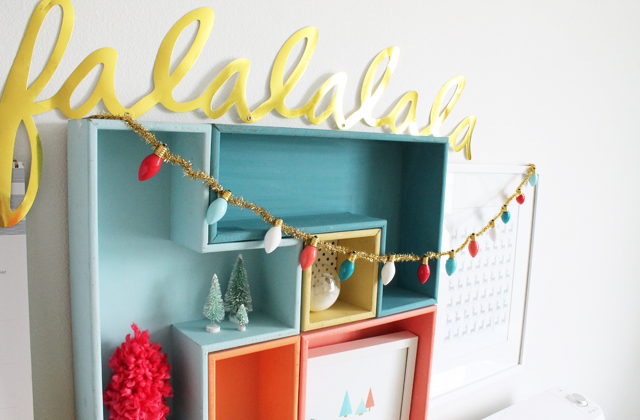 I love this DIY Custom Vintage Christmas Garland she made! So darling!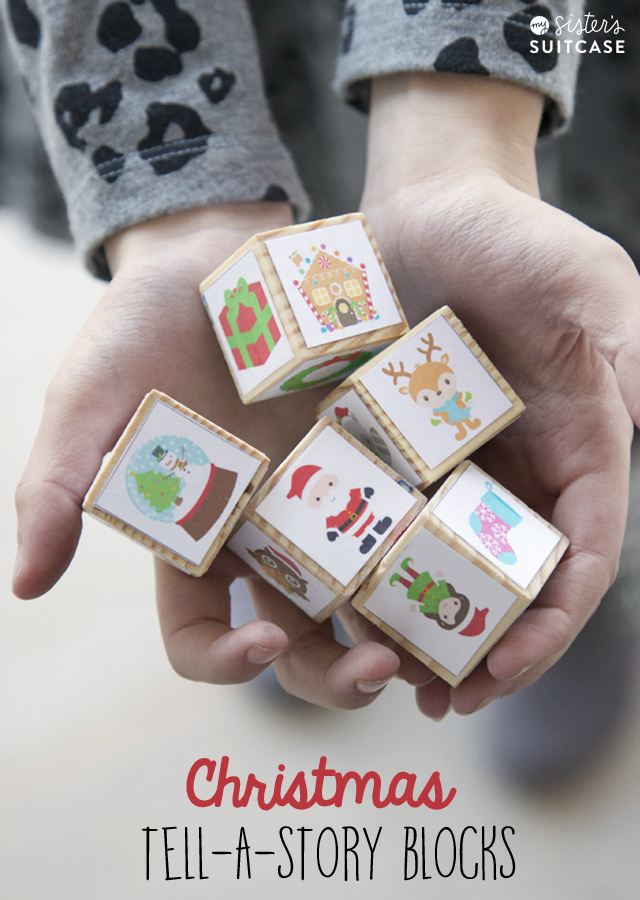 And these Christmas Tell-A-Story Blocks are such an inexpensive DIY your kids will love!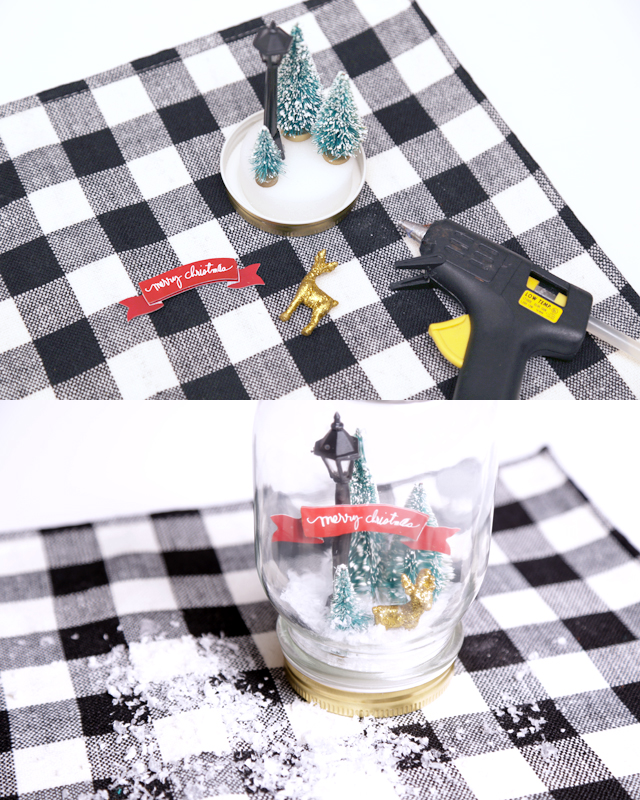 And here's a cute an inexpensive Gift Idea for anyone in your circle!
Make sure to Follow My Sister's Suitcase and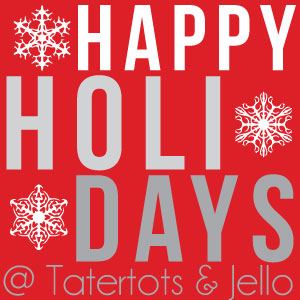 Follow the HAPPY Holidays Event at Tatertots & Jello
all through the holidays with awesome tutorials, recipes, decorating ideas and more from some amazing blogs!
xoxo