15 Outdoor Summer DIYs! Ways to transform your outdoor space into an extension of your home!
Summer is my absolute favorite time of year! I am working on sprucing up my outdoors space and found these DIY ideas so inspiring! Here are…
15 Outdoor Summer DIYs
15 Outdoor Summer DIYs
* * * * *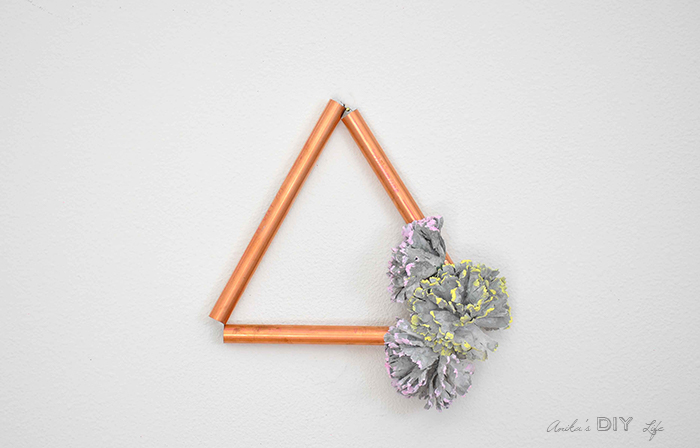 Modern Copper Decor with Concrete Flowers @ Anika's DIY Life
This is such a fun alternative to a traditional wreath. I love the metallic copper color and concrete flowers is so cool!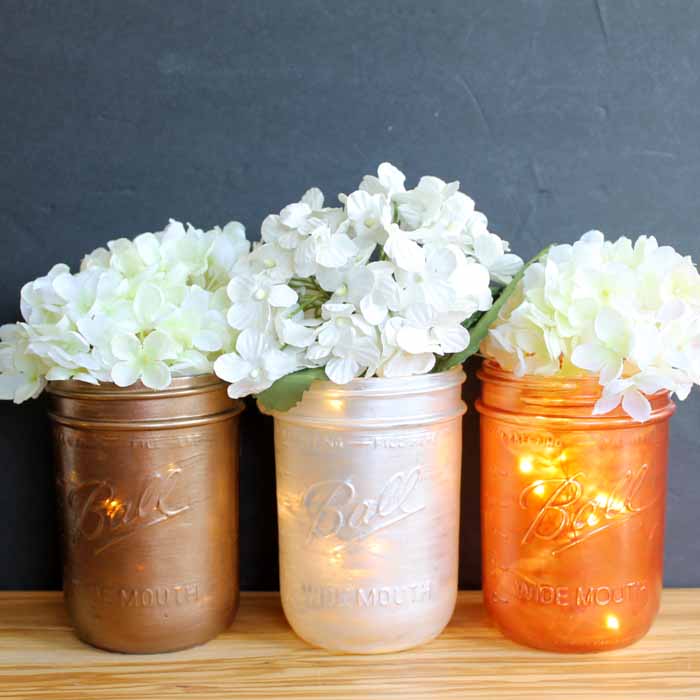 Mason jar lanterns are so pretty to put on your patio table. Add some battery-operated lights and you have a gorgeous outdoor centerpiece!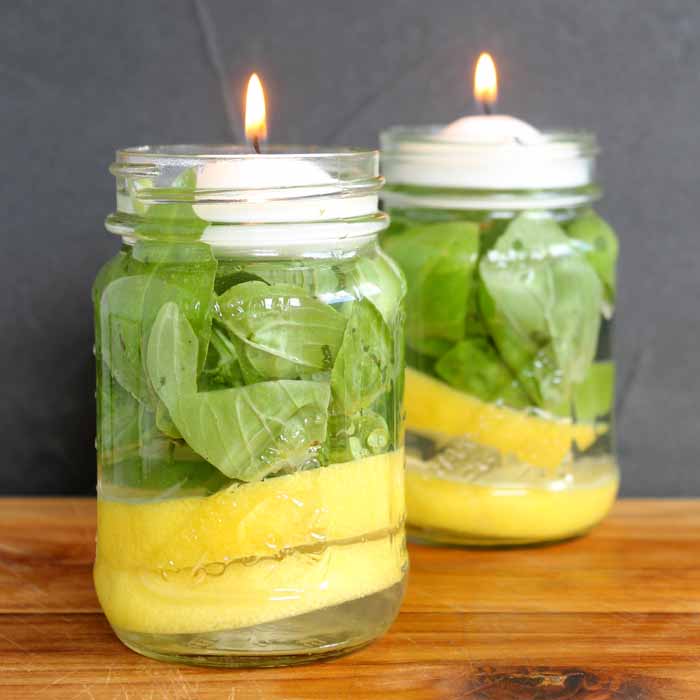 Not only are these DIY candles great for nighttime lighting, but they keep those pesky mosquitoes away!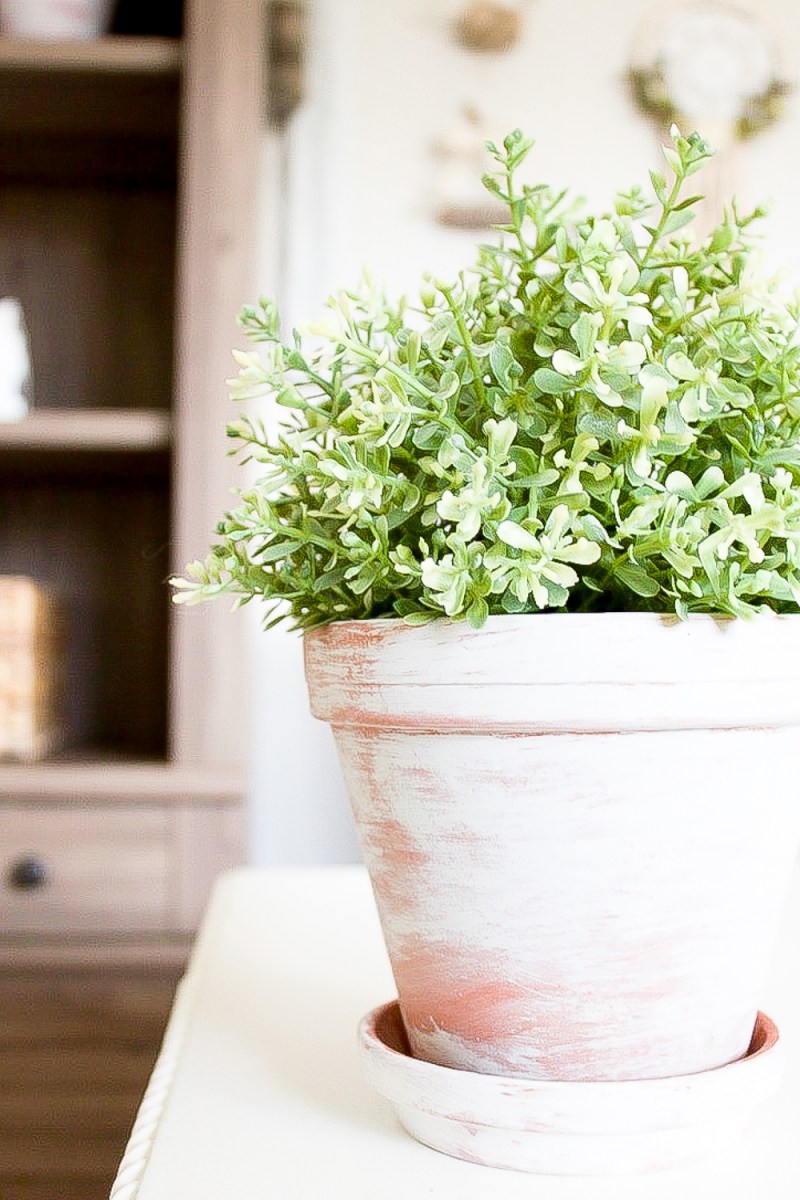 Have you ever whitewashed a pot? This is a great tutorial on how to turn inexpensive terra cotta pots into focal points!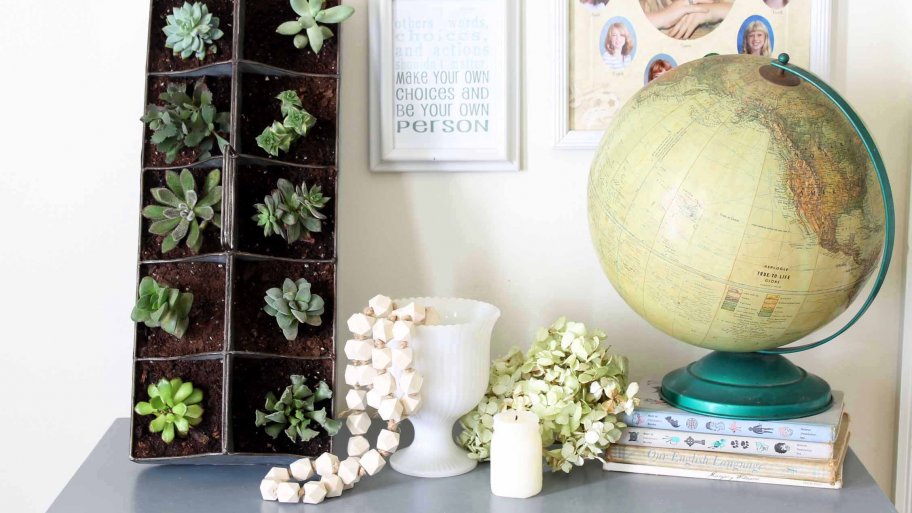 Create Your Own Vertical Succulent Garden @ Angie's List
I love succulents! They are easier to keep alive and so pretty! I loved these tips on how to create a vertical succulent garden!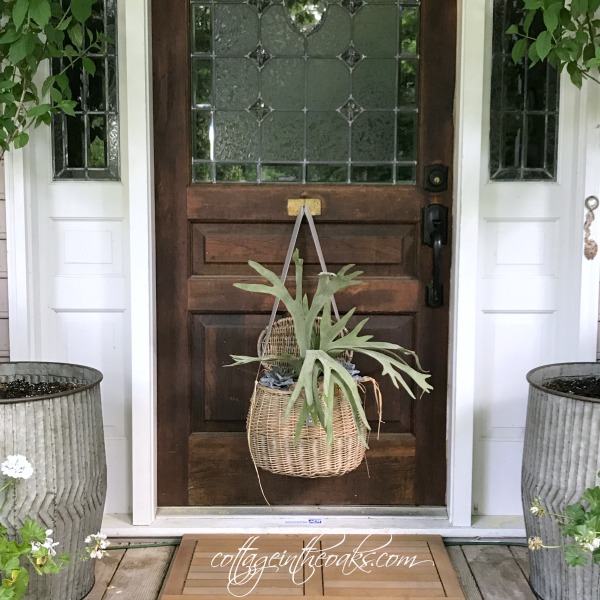 European Fisher Creel Front Door Decor @ Cottage in the Oaks
How cool is this basket decor instead of a traditional wreath?? I think it's perfect for summer!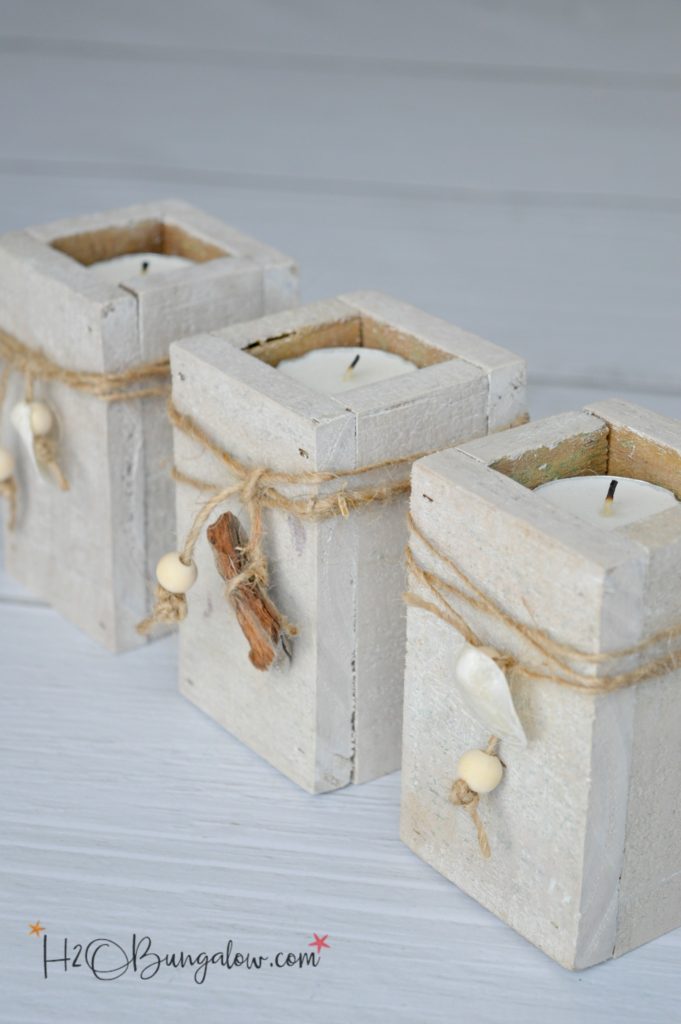 Coastal Tealight Candle Holders @ H2O Bungalow
Make your own candle holders that look like concrete. I think these would look amazing on a patio!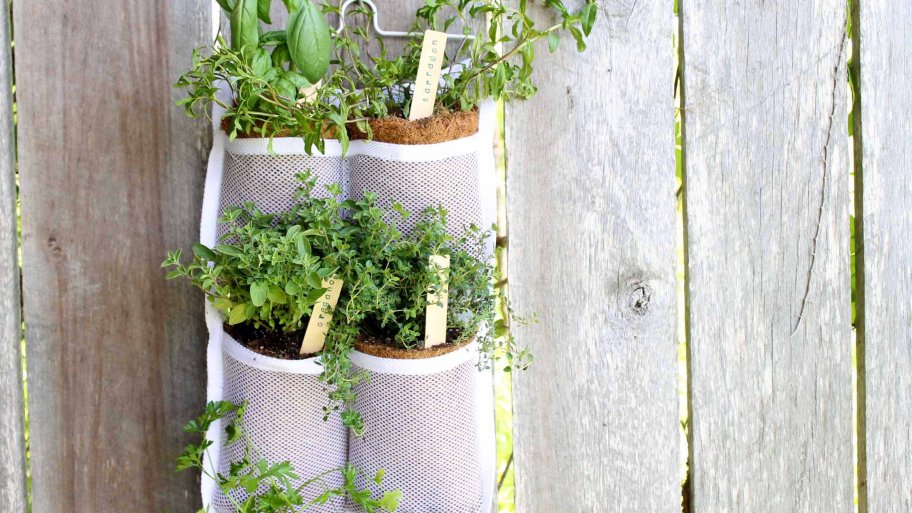 I love seeing creative ways to pot plants. This one is great for herbs and you can hang it on a fence which frees up patio space!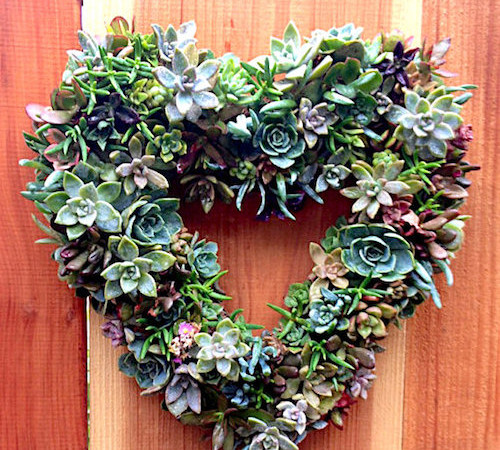 I've wanted to make a succulent wreath for so long! This one in a heart shape is so sweet!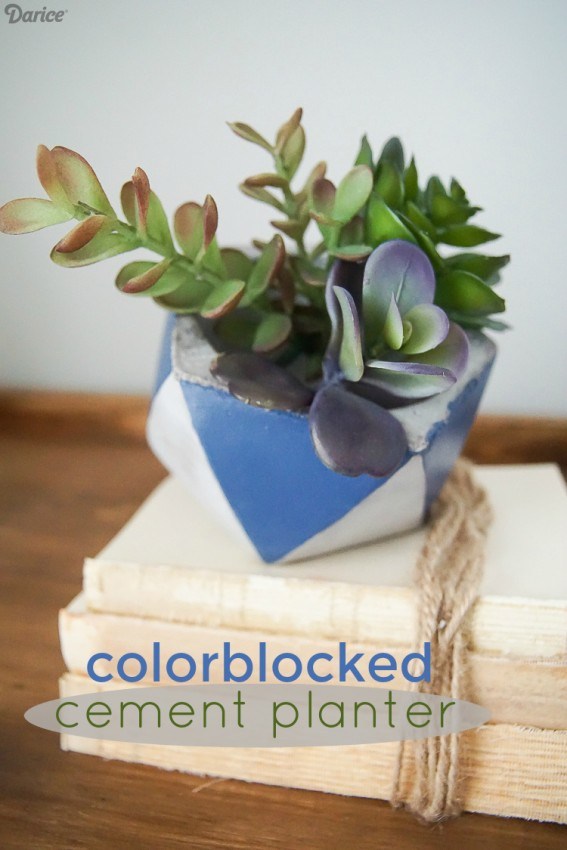 Another project I've wanted to tackle is making cement planters. This color blocked planter is such a fun shape!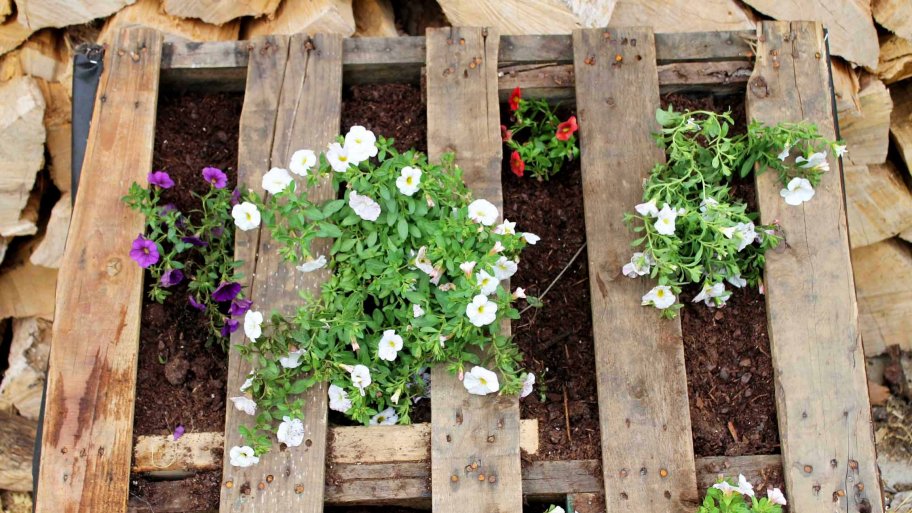 Vertical Pallet Garden @ Angie's List
Another awesome upcycle idea is taking a pallet and planting inside of it!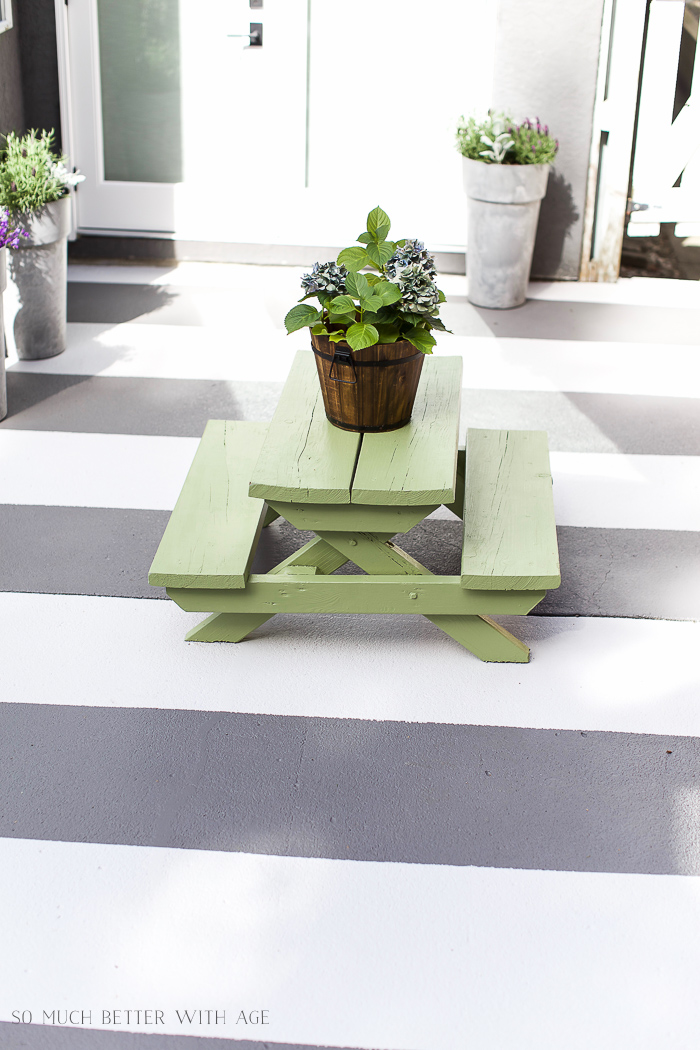 I've painted concrete before but not instripes. I love the contrast and clean lines in this one!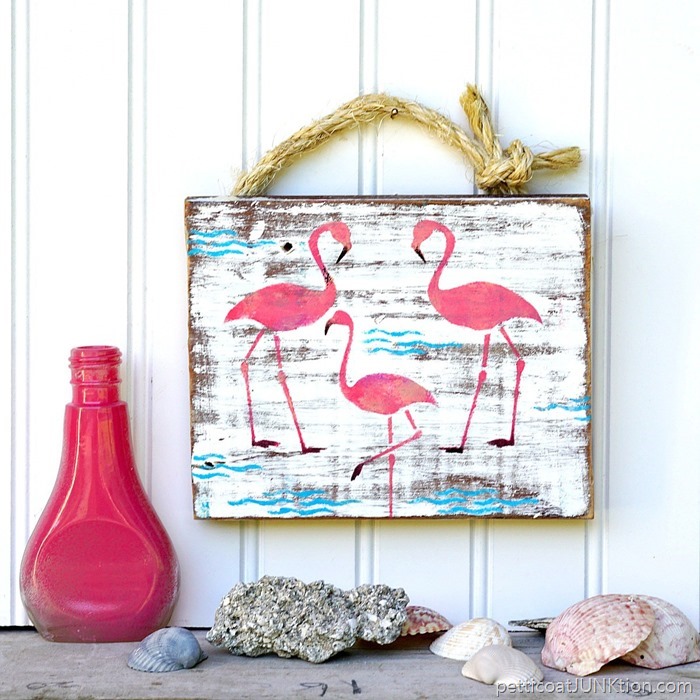 Make a DIY sign with your favorite animal, saying or design on an old piece of wood!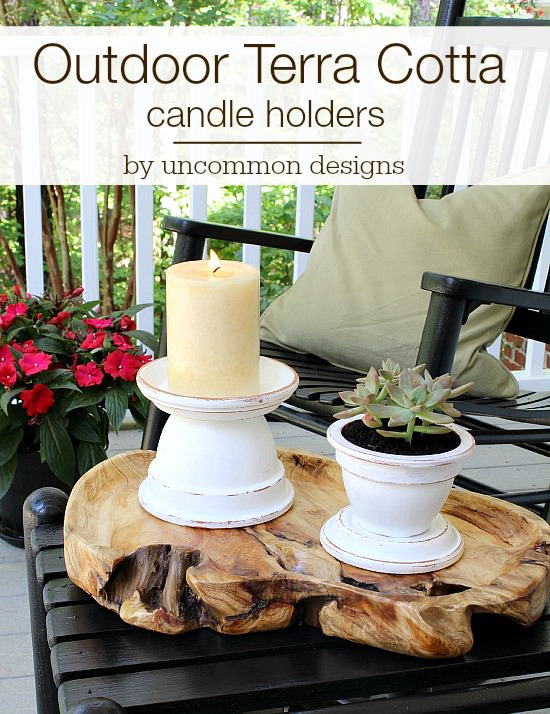 Outdoor Terra Cotta Candle Holders @ Uncommon Designs
This is another fun idea. Take terra cotta pots and saucers and make candle holders. So pretty!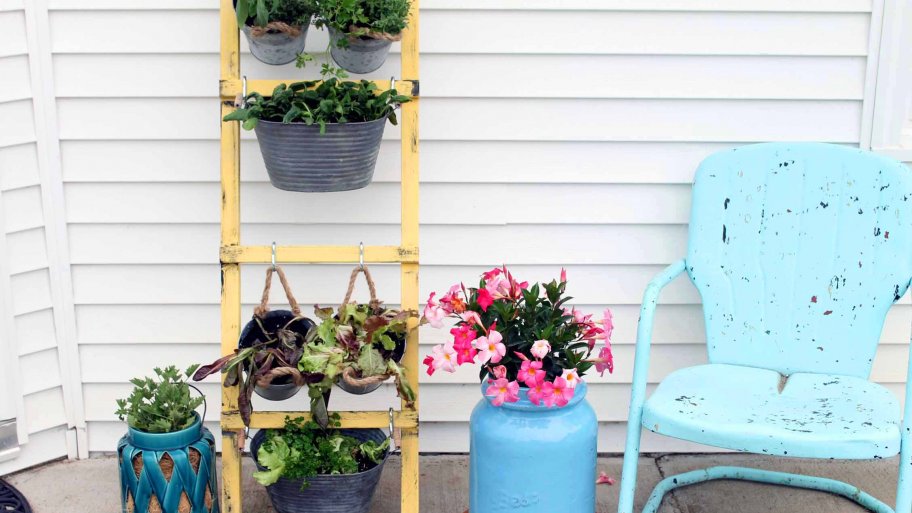 Vertical Vegetable Garden @ Angie's List
I love having a garden but it can be hard when you have a smaller yard. This vertical garden ideas is so cute! Hanging baskets on a ladder looks amazing and is so practical!
More DIY Outdoor Ideas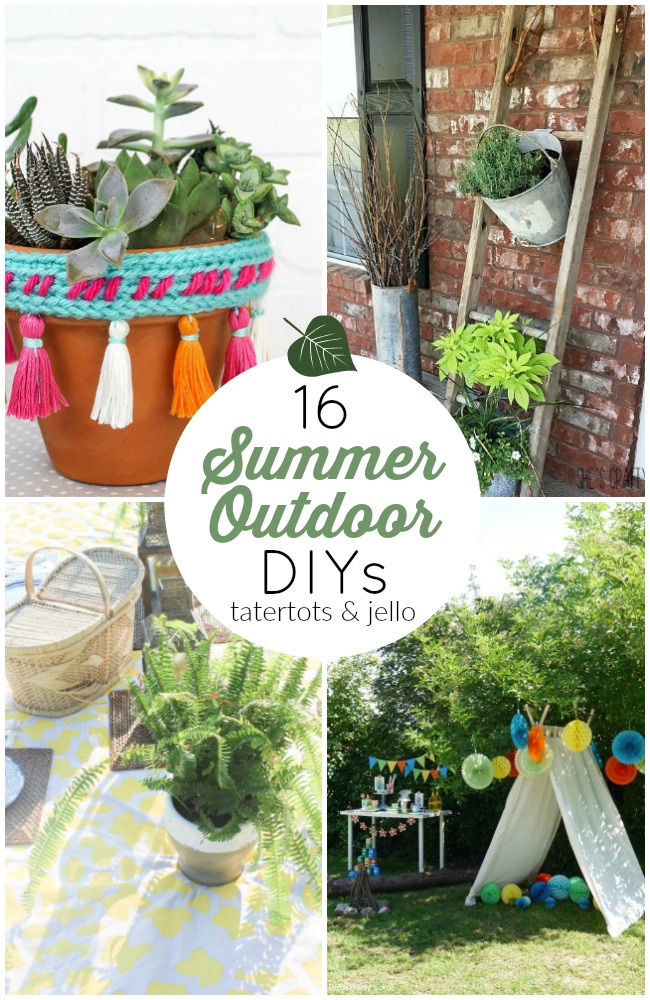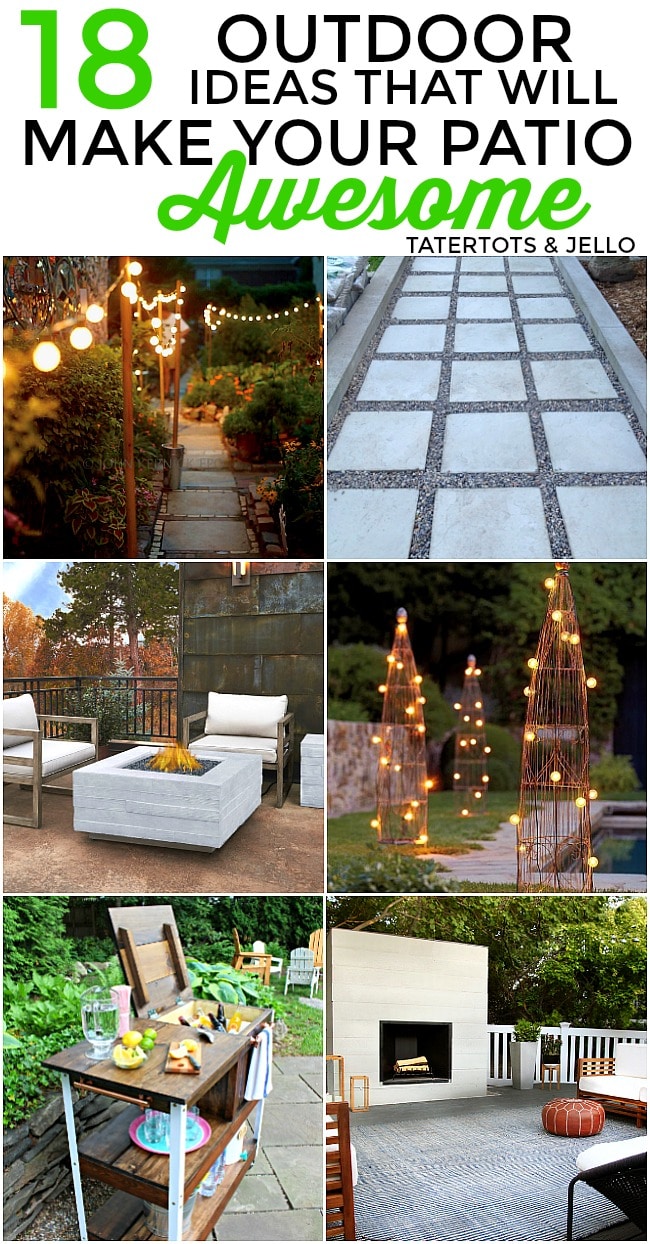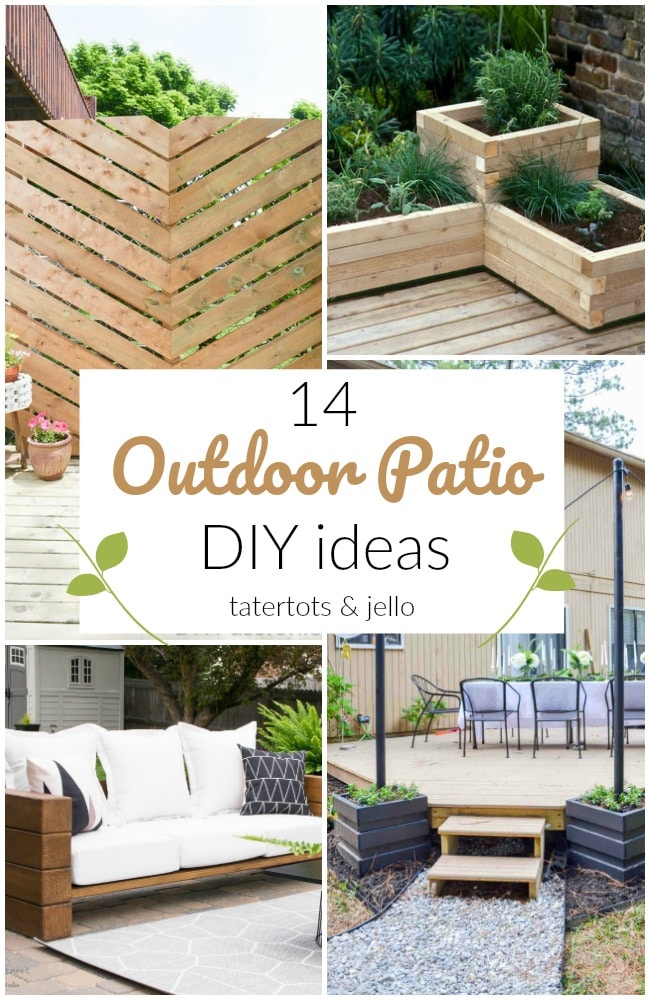 Do you have any theme inspiring your outdoor decor this year?
Tell me what you've been working on in the comments – I would love to come see your ideas!!
xoxo