Hi everyone, Kiki from Kiki and Company back and I am so excited to be with you today to share a fun way to give some money (or a gift card) to your favorite graduate this month! I don't know many college students who don't LOVE pizza, so I thought I'd make a little punny card shaped as a pizza box: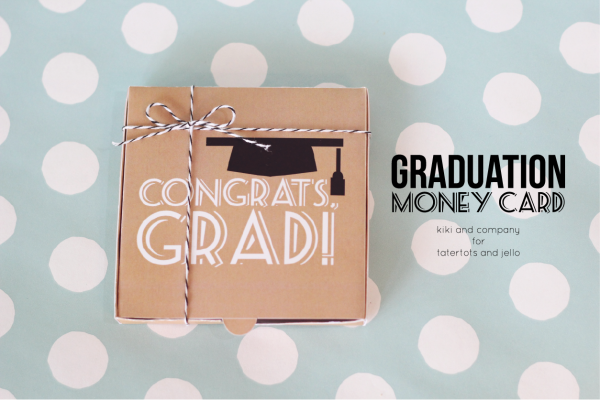 It's perfectly small, perfectly punny AND it has a place for you to put as much "dough" as you'd like in it. You could even fill it with gift cards as well.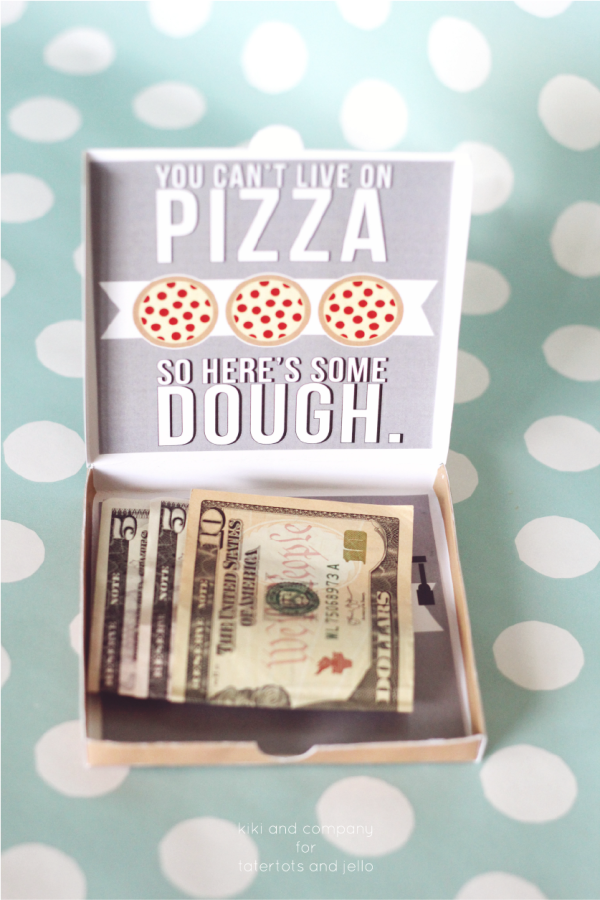 And there is even a little space for you to put some words of encouragement in as well…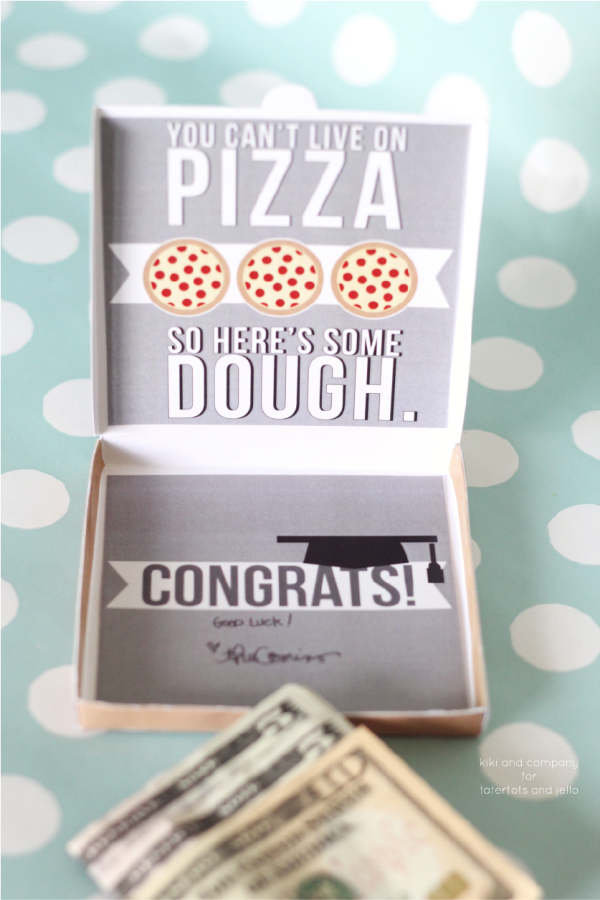 So let's get making…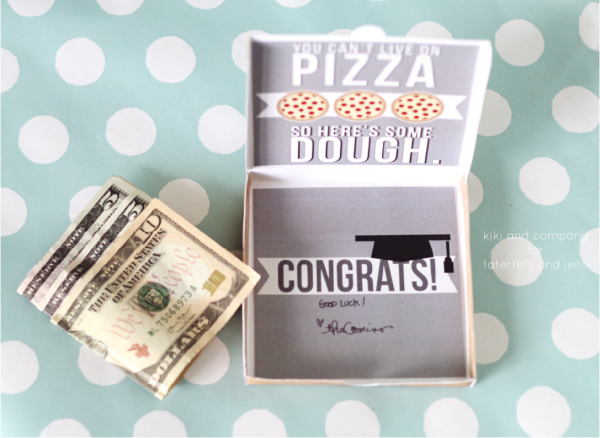 Supplies for Pizza Box Card
Free printables at the end of this post
Scissors
Glue
Some sort of paper scoring tool
directions
Download, print and cut out printables. I printed mine on a gloss cover (heavy) cardstock which gave it some good weight.
Score on each of the white lines, cut on the red (wait on cutting out the red circle yet).
I always like to fold on my lines first, so do that over the whole card.
Start gluing on the little tabs part first. Fold them in, glue to the sides and then fold over the tops and glue the side flaps down.
Fold over the front panel and cut out the circle. This is easier to do right now. Place glue on the flap and secure it to make your box.
Glue in the two squares. I placed the "You can't live without pizza…"on the lid and the "Congrats" on the bottom.
Fill it with some "dough" and give it to your favorite graduate!
You can tie it up with some cute string or use some washi tape to help it stay closed.
You are done!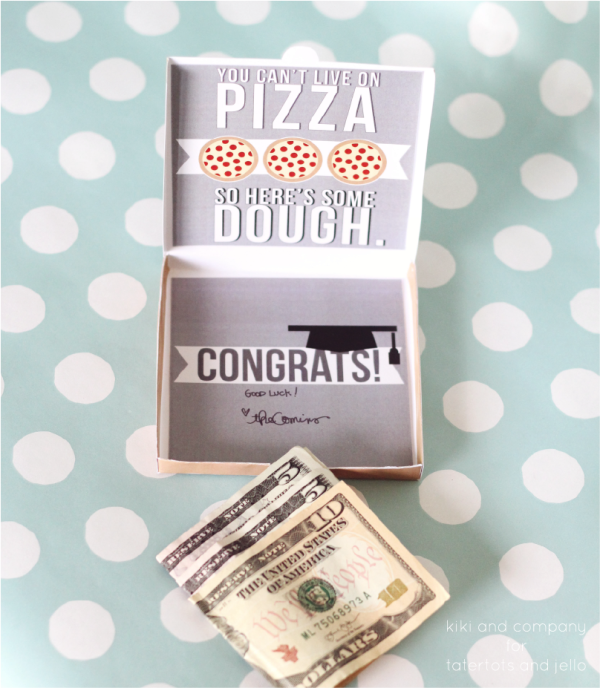 These are so fun to make and so simple (especially when you have more than one graduate to give a gift too!)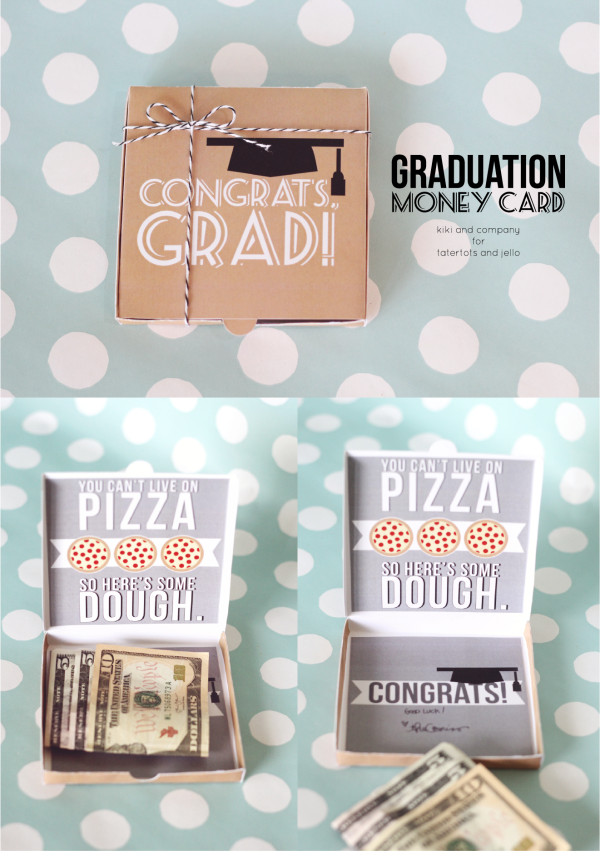 To download this free Graduation Money Card Gift Idea, click below:
Graduation Pizza Box Money Card
Have a happy May!
**********
Thanks Kiki! That little box is just adorable! What a fun way to give the gift of money too!
Kiki has such great ideas on her blog. Here are a few you'll definitely love:
She's got these gorgeous Graduation Prints you can snag on her blog.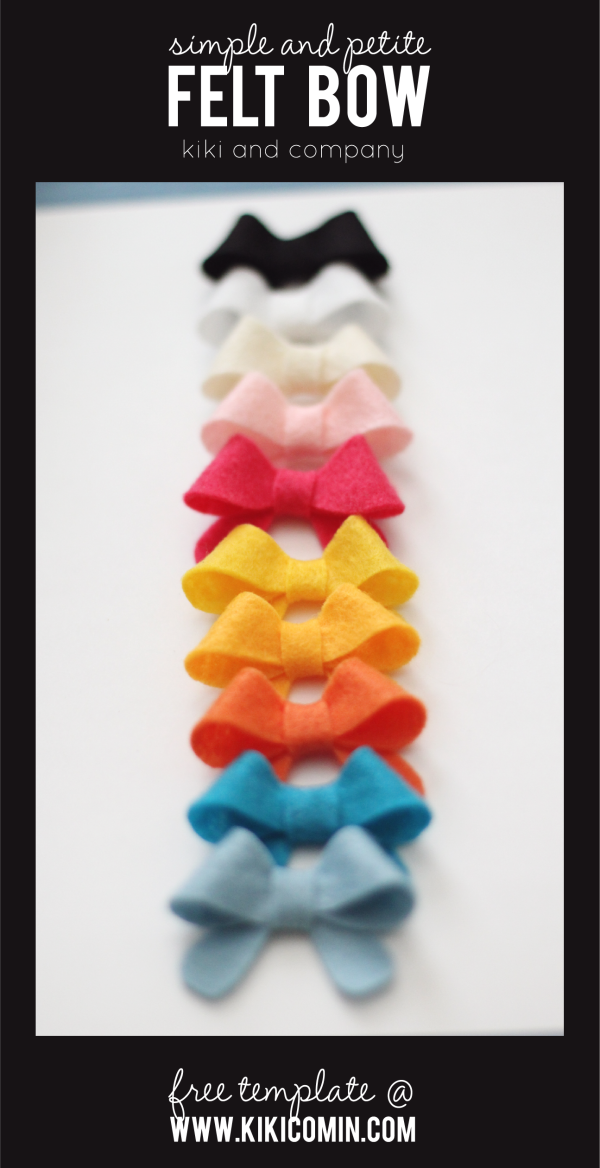 And, I love these super cute Felt Bows you can make with her free template!
And, Father's Day is just around the corner, so make sure to grab her cute Superhero Dad Free Download!
Make sure to visit Kiki and Company and



xoxo