This is a sponsored post written by me on behalf of McCormick®. All opinions are my own.
---
Giant Holiday Gingerbread Dutch Baby
---
Gingerbread Giant German Pancake
I love this time of year! It's a time of year for family and traditions. I think one of the things that is most nostalgic this time of year is making childhood recipes — the flavors and smells of certain recipes can take me right back to an exact moment in my childhood. My mom created a recipe book years ago when my oldest kids were babies with dozens of recipes from my childhood. I love making those recipes and sharing them with MY kids. I hope that my kids will also love these traditional recipes and make them for my grandchildren someday. One of the recipes we love making are Dutch Babies. I've posted about our favorite Dutch Babies before – Christmas Dutch Babies, Mini Nutella Dutch Babies, Giant Pumpkin Dutch Baby...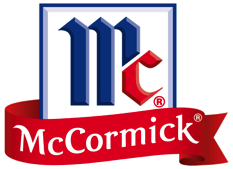 When McCormick® contacted me about creating a holiday recipe I knew I already use their spices to created my original Dutch Baby recipe, and I thought it would be fun to create a new version of the recipe for our new chapter and new home! I present to you our new Christmas Tradition — our Giant Gingerbread Dutch Baby!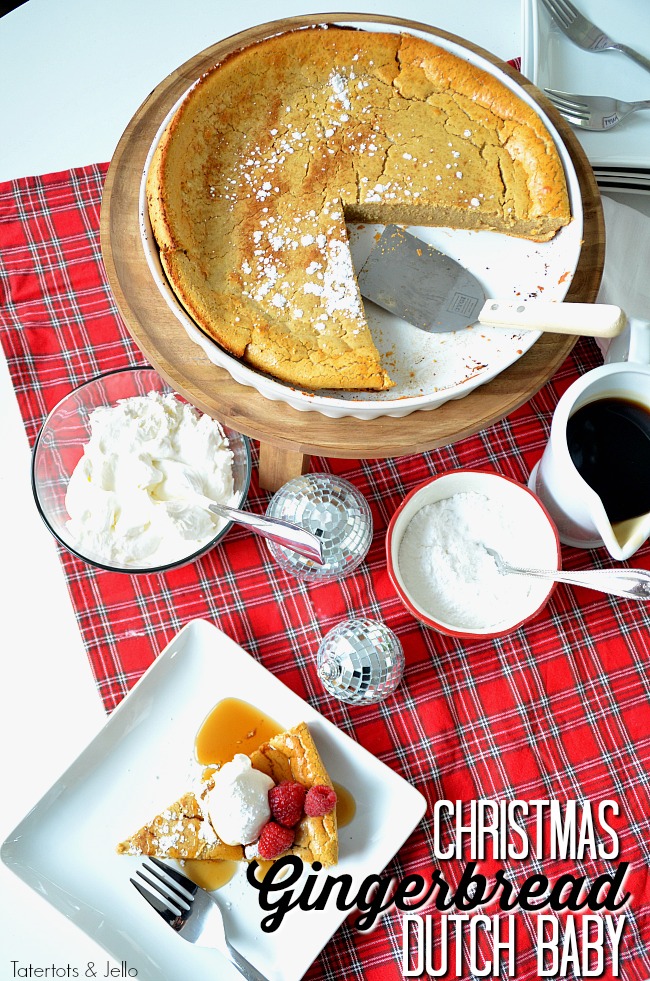 This Dutch Baby has the puffiness of the regular Dutch Baby that we love making, but with a gingerbread flavor. I am so excited to make it Christmas morning for my kids! The smell of cinnamon is so wonderful and reminds me of Christmas!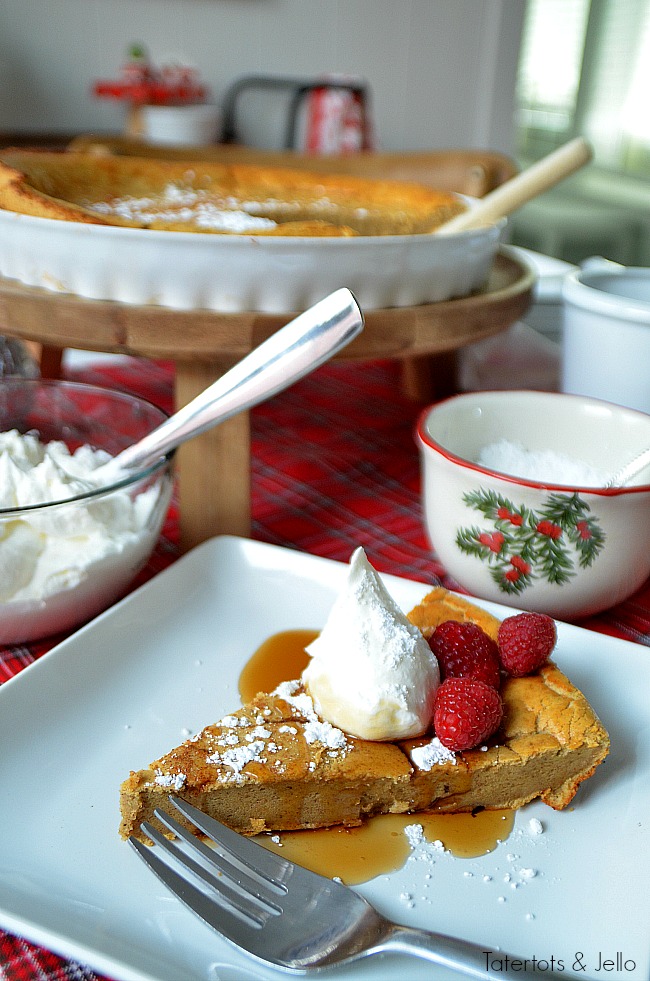 ---
Giant Holiday Gingerbread Dutch Baby
---
Here's how to make a Giant Gingerbread Dutch Baby for Christmas:
Giant Holiday Gingerbread Dutch Baby
Recipe Type: Breakfast
Cuisine: English
Author:
Prep time:
Cook time:
Total time:
Serves: 8
Giant Holiday Gingerbread Dutch Baby. A fluffy giant pancake for the whole family. This gingerbread version uses extra cinnamon and molasses and is a great Christmas morning recipe to please everyone. Add toppings like whipped cream, caramel sauce and powdered sugar.
Ingredients
1 stick of Butter (8 tablespoons)
8 Eggs
1 1/3 cups of whole Milk or Half-and-Half
1 T. Molasses
3 T. Brown Sugar
2 t. McCormick Ground Cinnamon
1/2 t. McCormick Ground Ginger
1/2 t. McCormick Ground Nutmeg
1 1/3 cup Flour
Instructions
Preheat oven to 450-degrees
Put butter in the bottom of your baking dish and put it in the oven while you make the batter.
Crack eggs in blender and beat until they double in size, about 2 minutes.
Add milk (or half-and-half), molasses, cinnamon, ginger, nutmeg, brown sugar and blend for 30 seconds.
Add flour and mix for another minute.
Take pan from oven and pour the remaining butter into the batter. mix it in the blender for 30 seconds and then and pour the batter into the hot pan.
Put the pan back in oven and bake for 20-22 minutes, depending on where you live. Check it after 20 minutes and if it's puffed up and cooked through take it out once it starts browning on the edges.
Serve with any of the following — whipped cream, caramel sauce, syrup, berries and/or powdered sugar.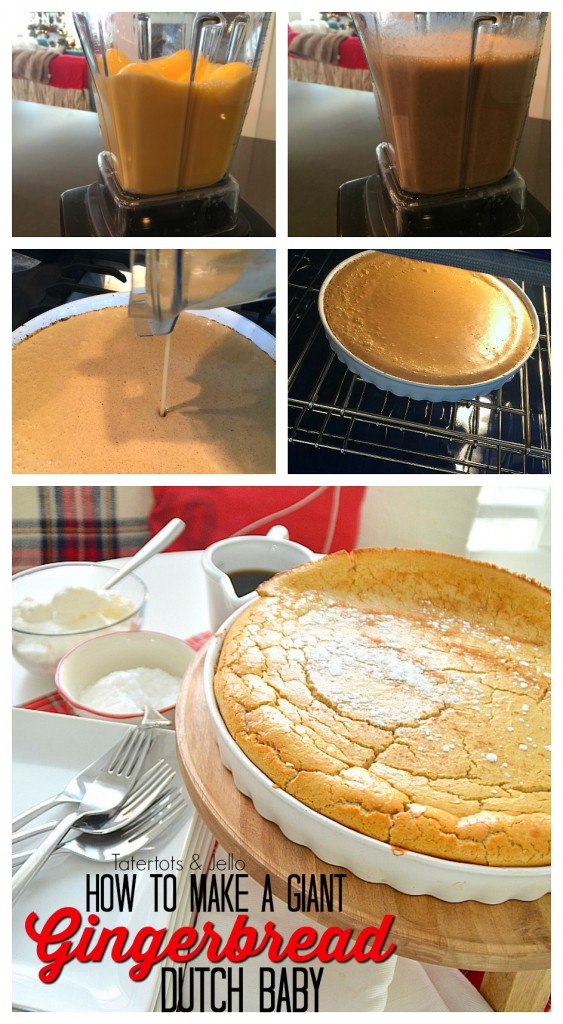 After making giant dutch babies for years and years, I have a few tips I have learned: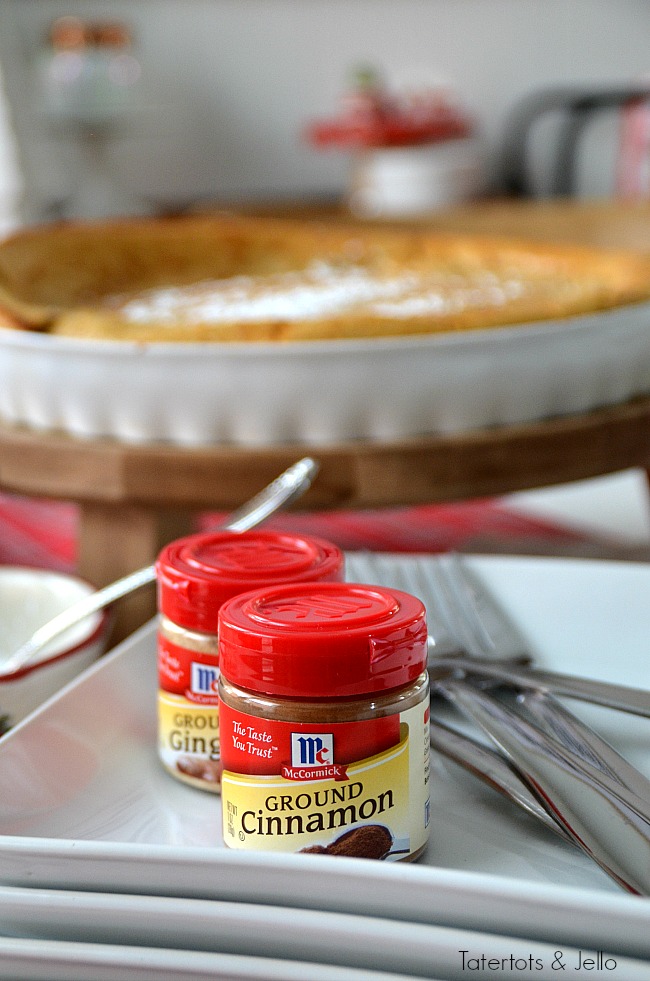 ---
Giant Holiday Gingerbread Dutch Baby
---
Dutch Baby Tips:
Always use quality ingredients. Fresh eggs, milk, butter and spices. McCormick spices are great quality and are the spice brand I always use so it was a no-brainer to partner with them for this post.
Eggs at room temperature will whip up fluffier than cold eggs.
Whip the eggs in the blender first before adding the other ingredients.
Melt the butter in your pan and then pour the remaining melted butter into your batter and mix it up for about 30 seconds, and then pour all of the batter immediately into the warm dish.
Experiment with the cook time where you live. I live at a high altitude so I had to adjust the cook time for my altitude and my oven. Once you know the precise cook time, set your timer and take the dish out.
Serve immediately.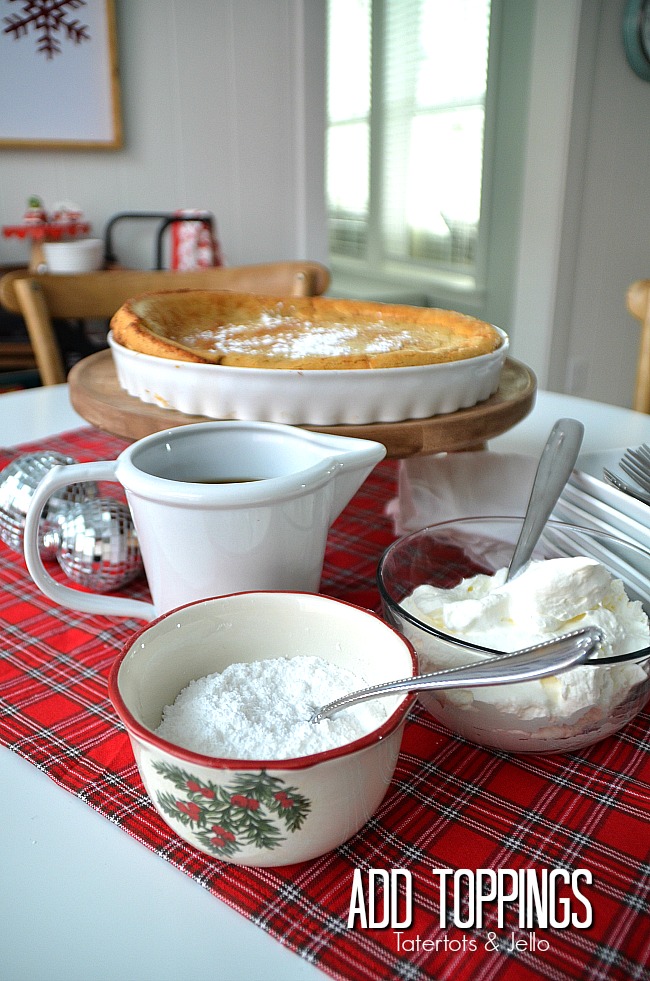 Some toppings that are good with this Giant Gingerbread Dutch Baby are:
Whipped cream
Syrup
Berries
McCormick Cinnamon
Powdered Sugar
and Caramel Sauce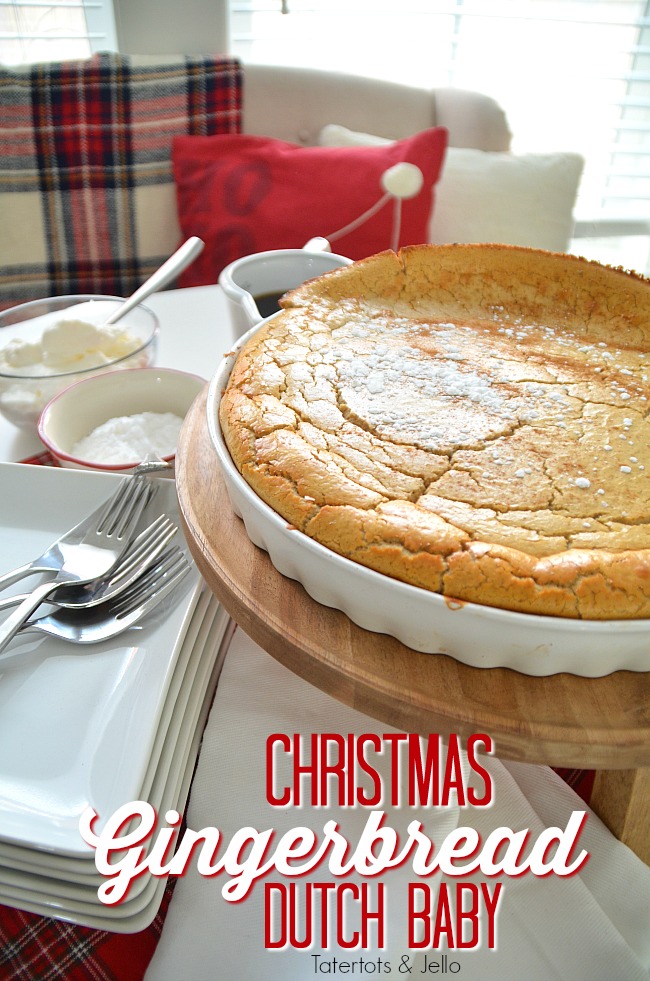 Do you have any Christmas traditions?
What do YOU make?
Share YOUR traditions with us in the comments!!
Have a Beautiful Day!
xoxo

This is a sponsored post written by me on behalf of McCormick®. All opinions are my own.