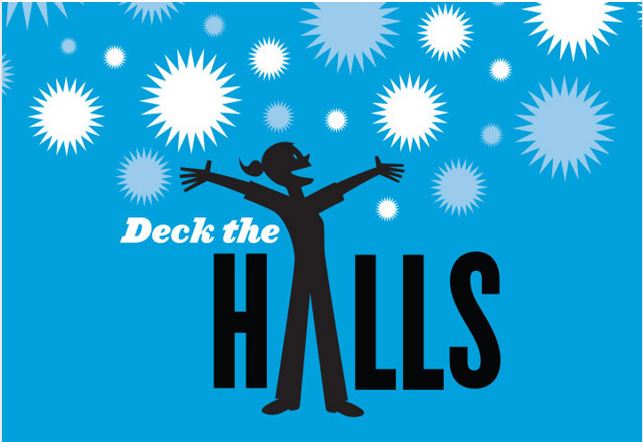 Last week I had some friends over for a festive viewing of Lowe's Holiday Ready Home live webcast. We had a great time — and picked up some excellent ideas and inspiration for home holiday decorating!
Here are a few of my favorite ideas from the webcast — that you can watch, too — and a few things I'm excited to do to prep for the holidays!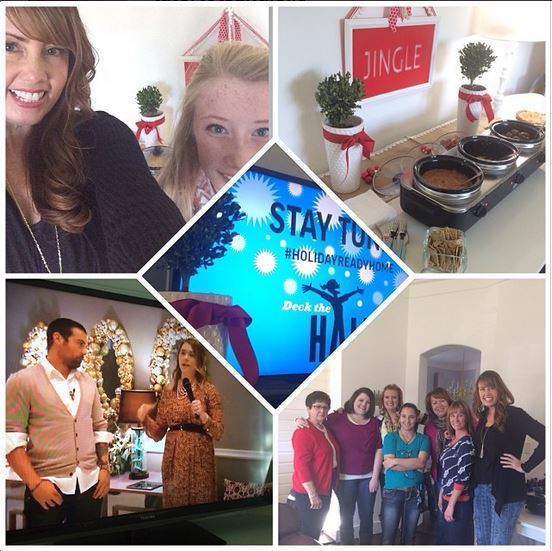 Find Holiday Storage — and Freshen Decor
Part of our annual holiday home prep is to pull out ALL of the boxes from the previous holiday. We inevitably find that there are things we don't plan to use again — and we get those either discarded or donated quickly. Plus, usually I have new projects underway or already done that we find a place for in our home. We've stored most of our holiday decor in plastic storage containers from Lowe's — we chose many that are all the same size to fit on custom shelves we built in our basement storage room, sized specifically for those plastic containers (and yes, the wood was from Lowe's, too!)
Give Everyone A Job – And Their Own Space
We then assign each of the kids to a specific zone in the house, and they can decorate their rooms (within reason) as well. We also have a family Christmas tree that we put up in the basement where the family usually hangs out to watch movies, play games, etc. This is the tree that we decorate with ornaments from Christmases past — and don't worry about a particular decor theme.
This year I'm in love with gold, grey and white, so I've tried to stick with those colors in my decor this year. Repeating some of these elements throughout, even if it's mixed in with previously used decor, can bring the whole house together. This year I've been particularly in love with these white vases from Lowe's. You've already seen them in a couple of my projects: I have already bought three of them! Here's one in the Pottery Barn Knock-Off Christmas Mirror picture: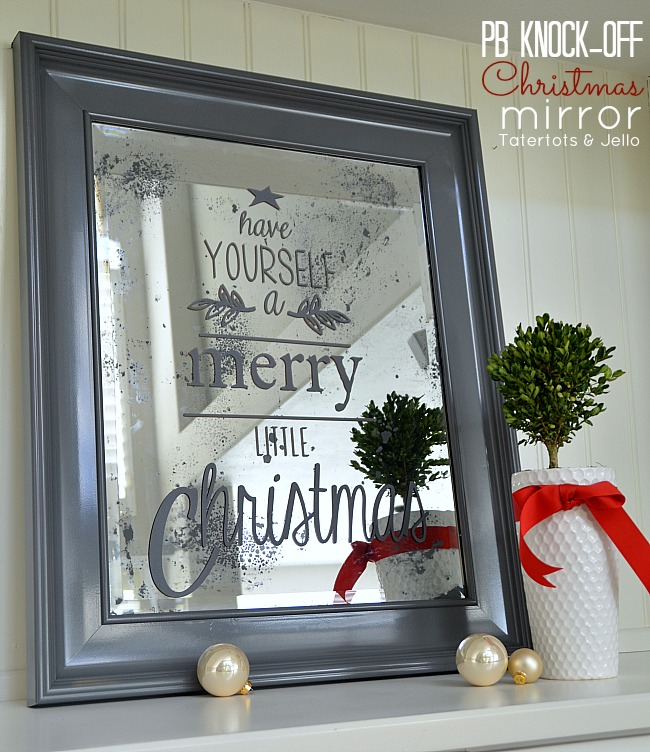 … and in the teen/tween bathroom redo!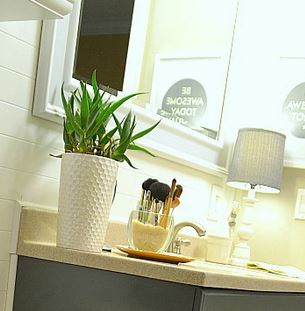 Here are a few of my favorite holiday items I spotted at Lowes: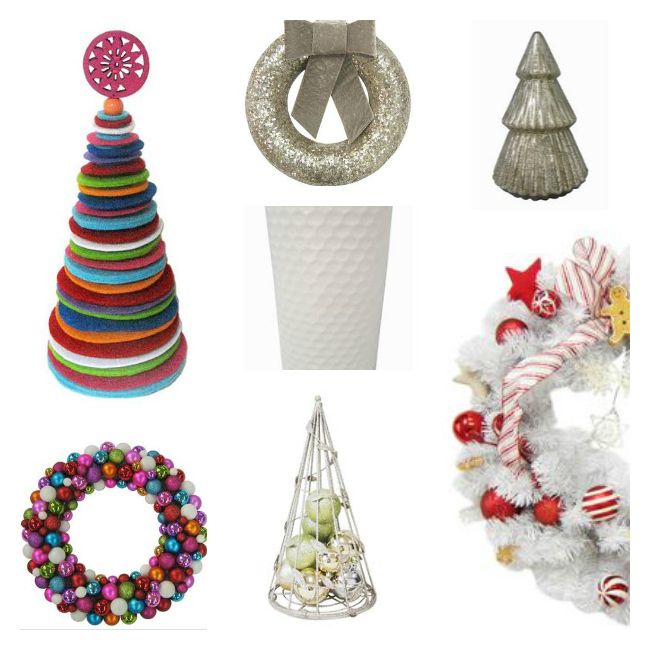 My neighbors and I had a great time watching the Lowe's Holiday Ready Home live webcast. You can view the whole webcast (in segments), but I wanted to share a couple of my favorite ideas from the #holidayreadyhome event:
One of my favorite segments was in the foyer:
Ornament mirrors: It's fun way to make your entryway festive! If you already have mirrors, use those — if not, pick up some inexpensive ones from Lowe's (the frames don't matter because you'll be covering them). String some inexpensive glass or plastic ornaments with wire and attach them around the frame of the mirrors. Choose ornaments that fit your color theme and you're set!
Nutcracker lamps: at around 2:45 in the video, you can see these. They're simply hollow glass table lamps — in which she's stacked inexpensive nutcracker figures, spray-painted to match her decor. This is a great idea — I've seen it done with ornaments, but not with nutcrackers!
And one of the first segments — on the "porch" — had some great ideas, too:

Red Door: I love the deep red of this door. While I am not using a lot of red in my holiday decor, this deep red is a beautiful accent to the holiday decor on the porch … and would look lovely on most houses! Plus, it's a warm color, welcoming you and your guests in from the cold.
Presents in Boots: My husband lived in Scandinavia for a couple of years, and he remembers the tradition they mention in this video — of Santa Claus (or the local equivalent) leaving small gifts in winter boots left by the door. You could adopt this adorable tradition, or even just use thrifted boots and color-themed, wrapped presents as decor elements. We were happy to be reminded of this tradition and hope to use it in our family!
Thanks to Lowe's for a fun excuse to get together with my friends and neighbors — for more Holiday Ready Home ideas, visit Lowes.com.
You can also follow Lowe's on Facebook for more great ideas and sign up for their FREE Creative Ideas Magazine with TONS of great DIY ideas and instructions!!
++++
What are YOU most excited to create for the holidays???
Let me know in the comments!!
Have a CREATIVE Day!
xoxo
Thanks to Lowe's for sponsoring this get-together and this post. See my disclosures.