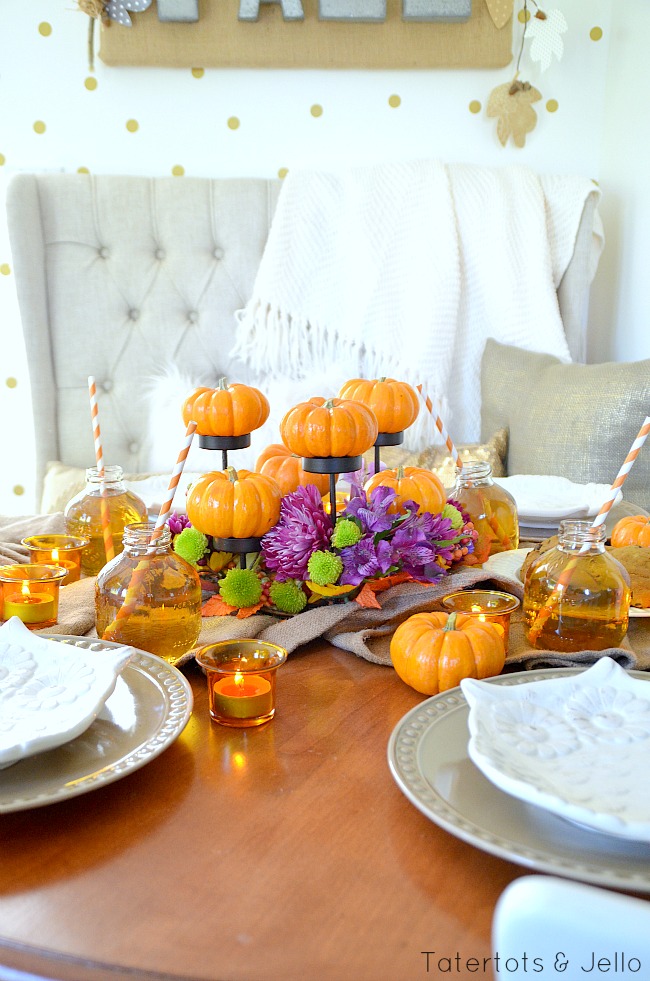 This post sponsored by BHG at Walmart.
I just adore Fall! The weather is cooler, I want to bake and entertain. I am kind of fascinated with owls for fall this year. So when I saw the fun owl plates and cookie jar from Better Homes and Gardens at Walmart, I just had to pick them up. I think they are so festive for Fall and Winter. I paired them with these classic beaded plates, also in the Better Homes and Gardnes line at Walmart.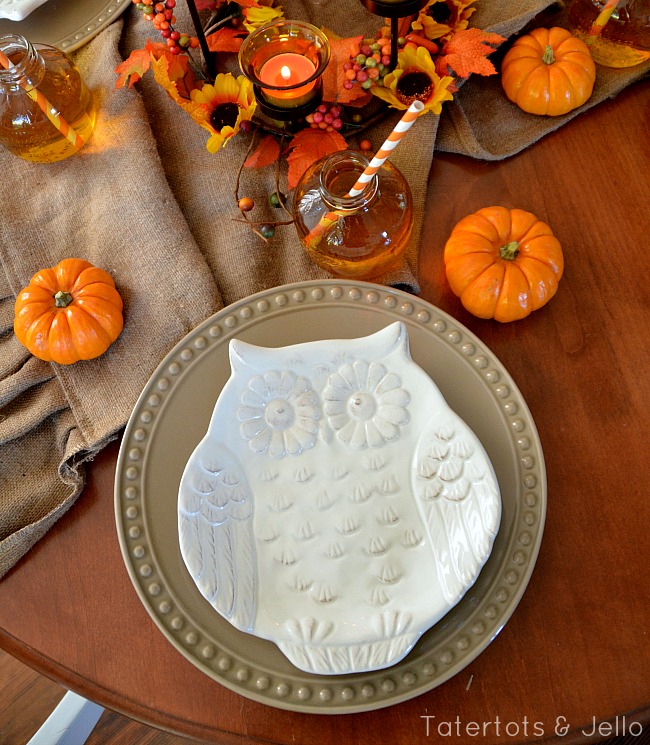 I also love a pretty centerpiece. I spied this centerpiece and thought it would be perfect for my table.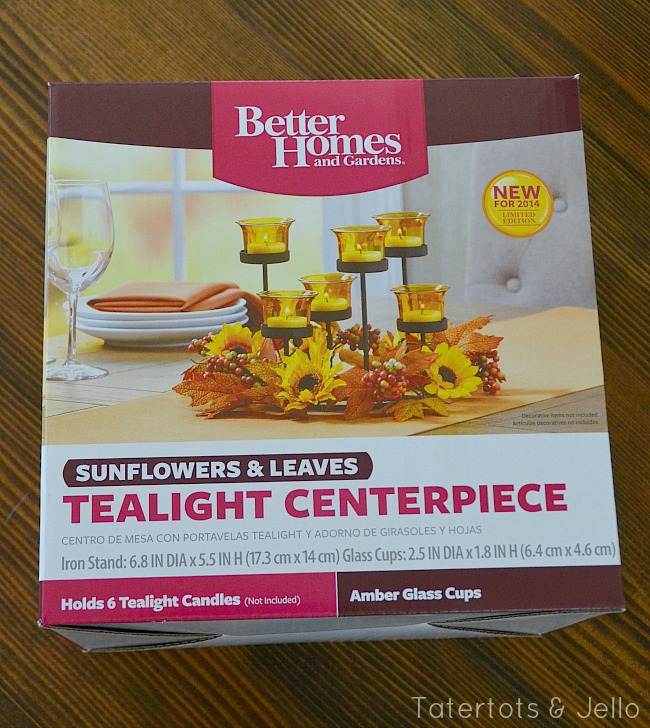 And when I was visiting the Better Homes and Gardens headquarters in August I loved the class where their head food stylist showed us different ways to style the same item for multiple seasons. So I thought it would be fun to put the centerpiece together and then style it in a different way too. So here it is right out of the box, which is so pretty: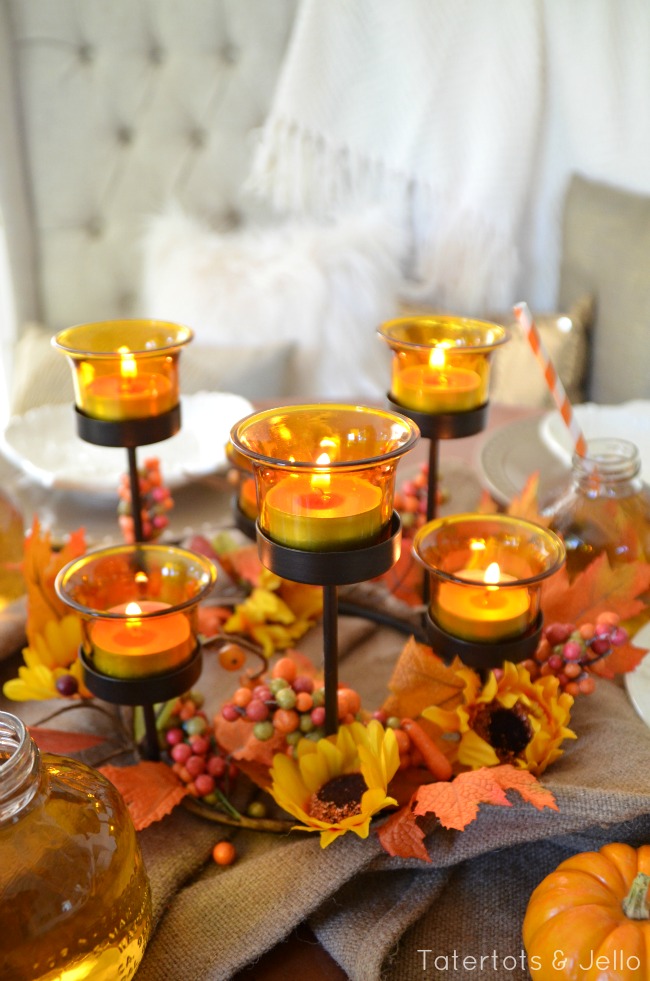 And here it is styled for Fall. I added some grocery store flowers and moved the candle holders down to the table and replaced them with mini pumpkins. I think adding the purple and chartreuse green colors really heightens things up for Fall. And I love using natural elements.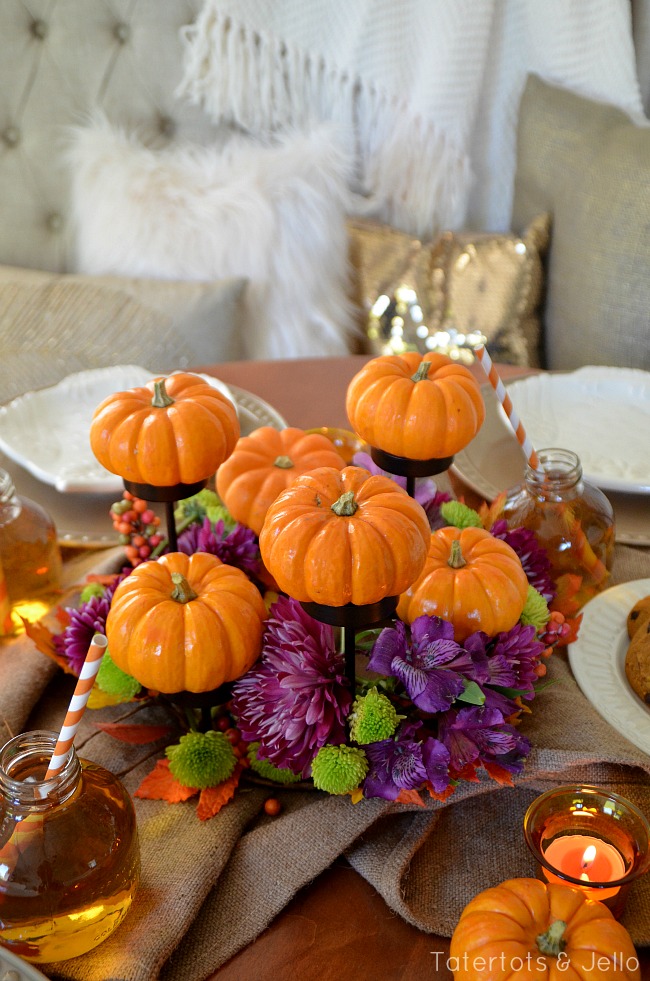 I also picked up this pretty chenile throw and furry white pillow. I love the way they look on the banquette at the #1905Cottage.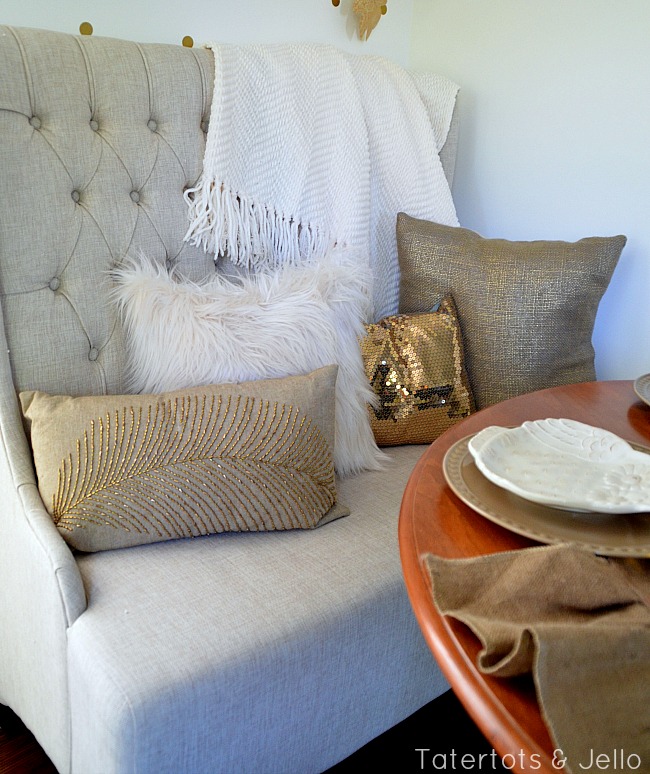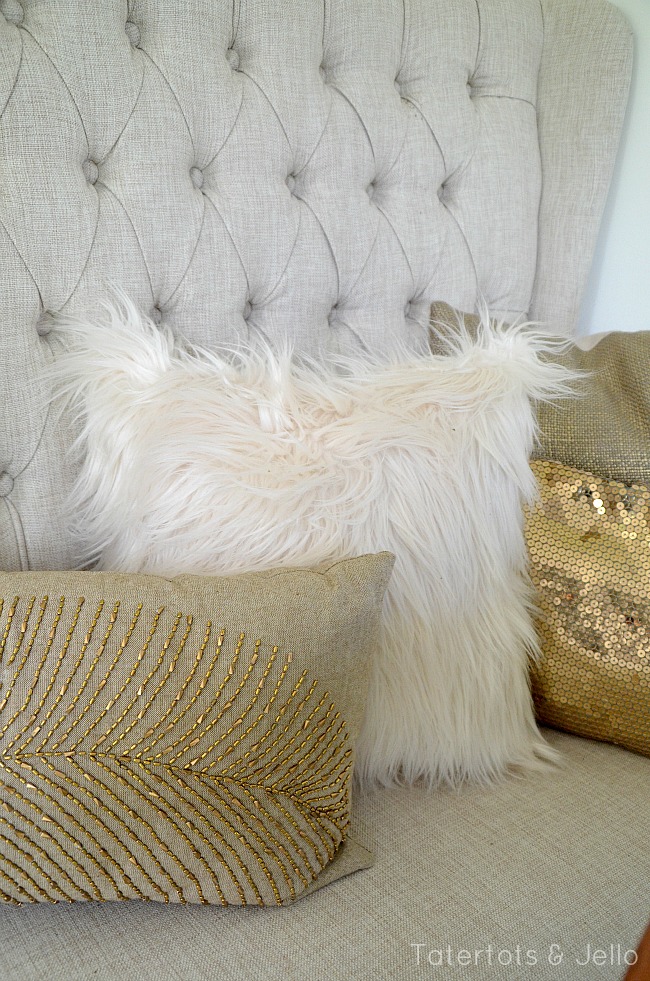 But I also love them on my grey couch. They really bring the feeling of warmth and comfort that I crave as the weather gets cooler. They are both available through Walmart in the Better Homes and Gardens line. So pretty.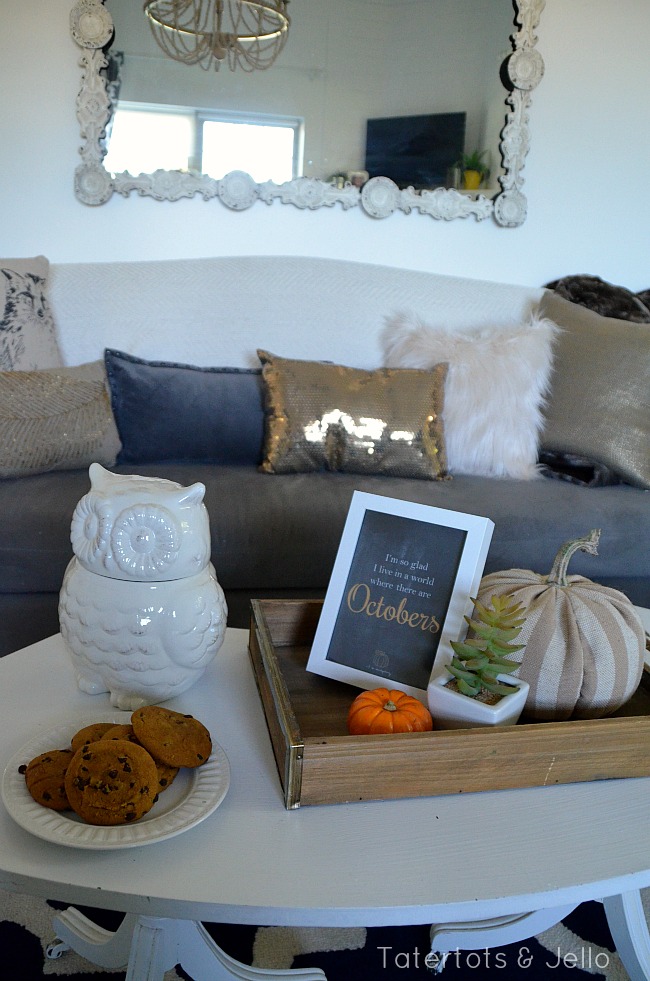 I also made a simple printable which I think pairs so well with the owls and sums up how I feel this time of the year. Feel free to download it and use it!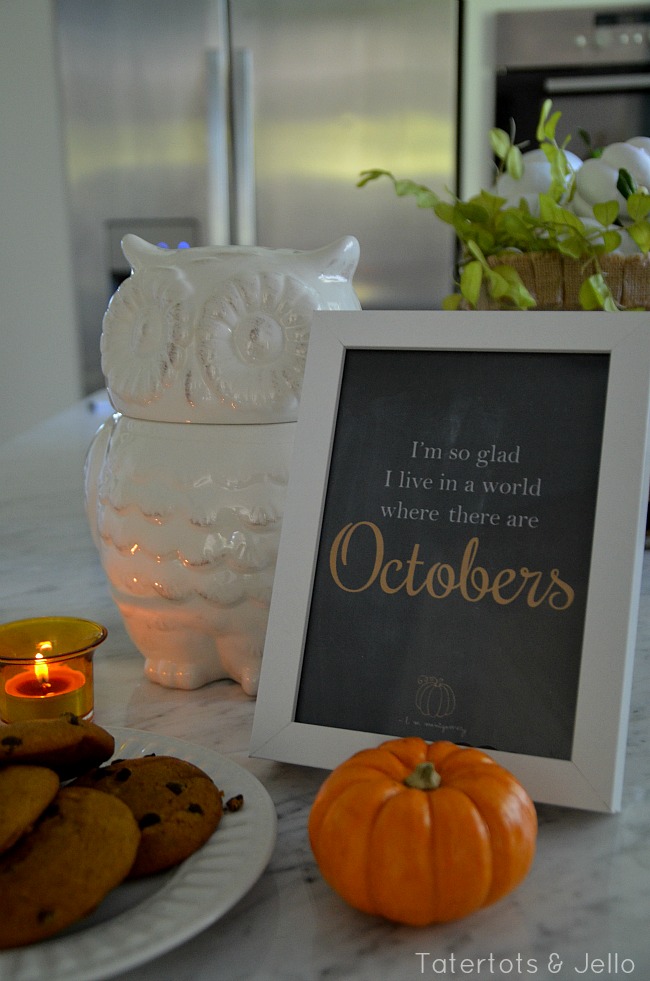 And here are the printables!
Just right-click this link or the image below and choose "save as" to download.
It's sized for a 5×7 frame, and, as always, these are for personal use only.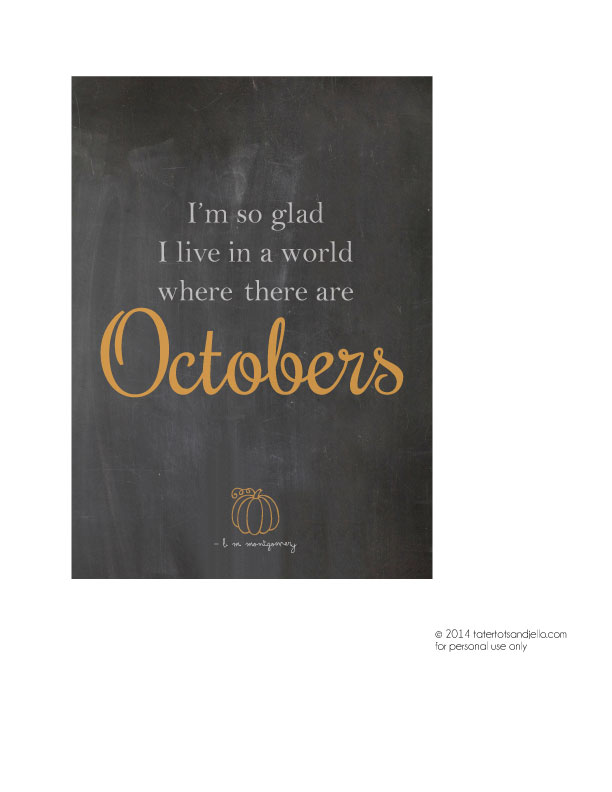 I am so excited for Fall parties!!
You can follow along with them here: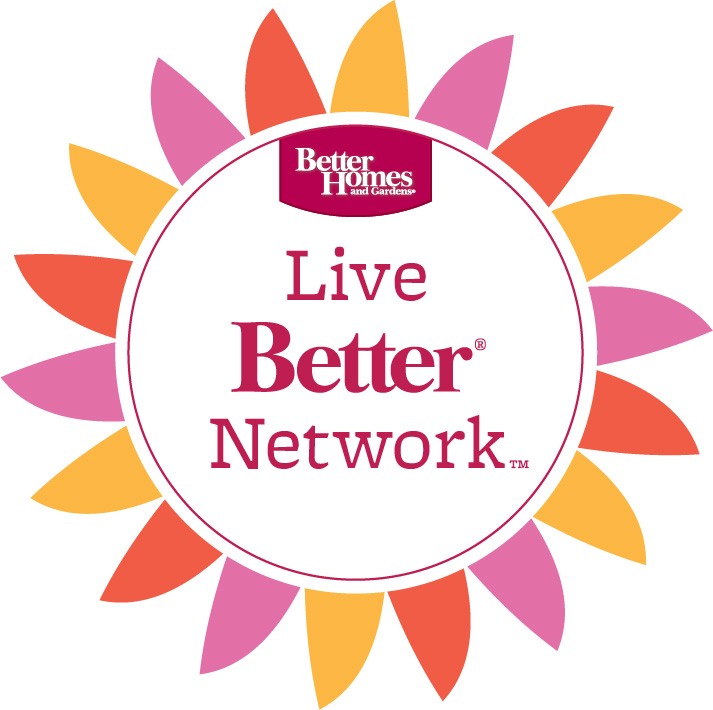 How are YOU getting your home ready for Fall entertaining??
Let me know YOUR ideas in the comments!!
xoxo