Hi guys! It's Holly from My Sister's Suitcase and today I'm sharing a simple Halloween decoration that you can make in less than 10 minutes! And the best part?? The entire project cost me less than $5! A few weeks ago, I saw these super cute DIY dreamcatchers on instagram. Since then, I've been thinking about making my own version of a dreamcatcher, Halloween style….
I hung it in my entryway, doesn't it look spooky on my Halloween gallery wall?
To make this Spiderweb Dreamcatcher, you only need a few supplies, and chances are you might have some of them lying around your house!

Materials:
12″ wooden embroidery hoop
black acrylic craft paint
spiderweb (from the Dollar store)
various black trimmings
black craft feathers (optional)
I found this amazing little spiderweb at Dollar Tree… it is so cute and fits perfectly in the 12″ hoop. It comes with a huge glow-in-the-dark spider on it, here's what it looks like in the packaging in case you want to run out and get one NOW 🙂
First, you need to paint your embroidery hoop black. 2 minutes.
Next, start attaching the various trims and ribbons you want hanging down from your dreamcatcher with hot glue. I used some pom-pom trim and black eyelash I had on hand. 3 minutes.
Add a few feathers to the end of your trim. 1 minute. Now, you are ready to glue your pre-made spiderweb to the front of your embroidery hoop. 1 more minute. That's pretty much it folks!
Find a little spider in your Halloween stash, glue him in the middle of the web, and hang it on the wall. The entire project DONE in less than 10 minutes.
These would be so easy to make for a Halloween party, or even a front door decoration instead of a wreath! I love it on my Halloween gallery wall:
To see my Halloween gallery wall in more detail, along with another easy dollar store project, check out our post today. Thanks for having me Jen!
**********
Thanks Holly! I love that dreamcatcher! It's such a fun idea for your Halloween Decor! They have such awesome ideas on their blog, My Sister's Suitcase. Here are a few Halloween Projects I think you'll love!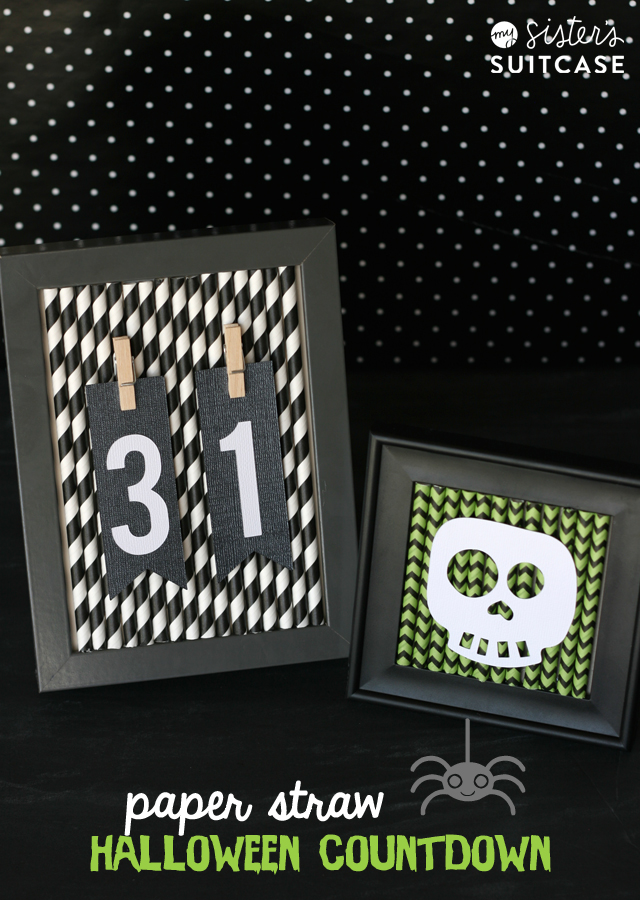 Here's a fun Halloween Countdown you can use to get the kids excited! I love the paper straws!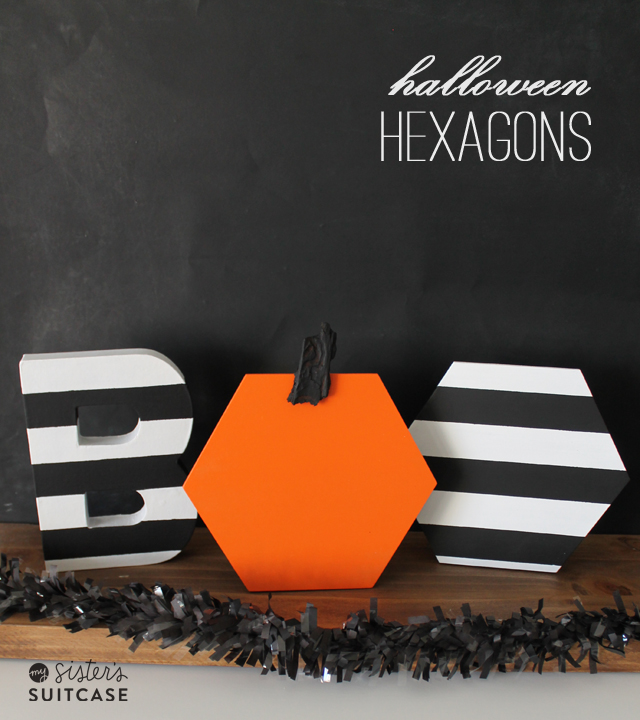 I also LOVE this fun, Halloween Hexagon Boo. Hop on over to their blog for the tutorial or to find out how to purchase one!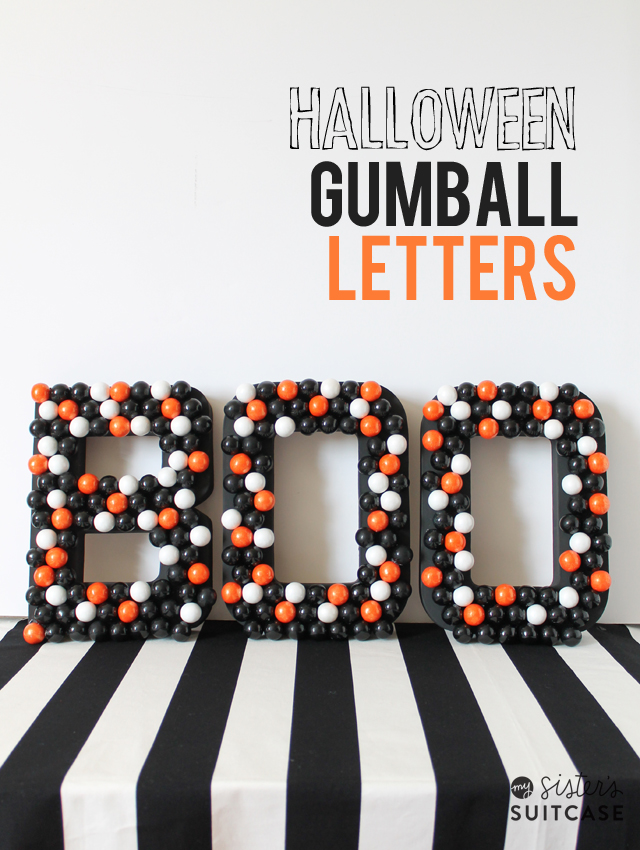 And, these Halloween Gumball Letters are so creative! I love all the black and white with a little pop of orange.
I'm so lucky to have Holly as one of my awesome contributors.
Make sure to follow My Sister's Suitcase!!

xoxo