Easy Post-it Note School Planning Wall
I'm finishing the big Master Bedroom Makeover this week — I'm excited to show you the final results this week at a FUN Jo-Ann HGTVhomemagic #Pinterest party August 22nd 9 p.m. EST/6 p.m. PST! We will show off our rooms and there will be prizes too! I hope you can come!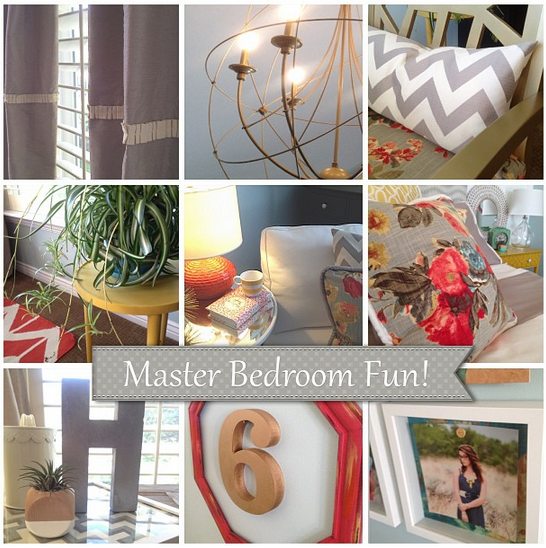 I've shared a few sneak peeks of the room and a few of the projects so far:
Easy Envelope-Back, Corded Pillows,
Slipcovered Headboard – three ways
How to Upholster a Chair Seat … and Master Bedroom Sneak Peek
And lots on my page on Instagram!
While I'm working on that, I've had lots of requests for the printable set from last week's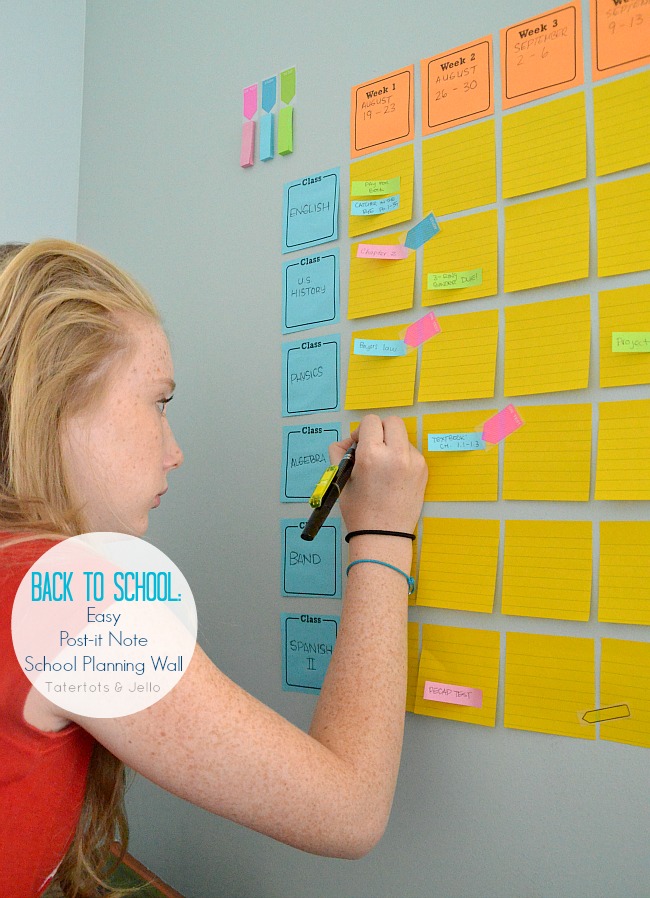 So today I'm sharing the FREE printables with you!
You can see in the pictures that I made some little templates for the class and week titles.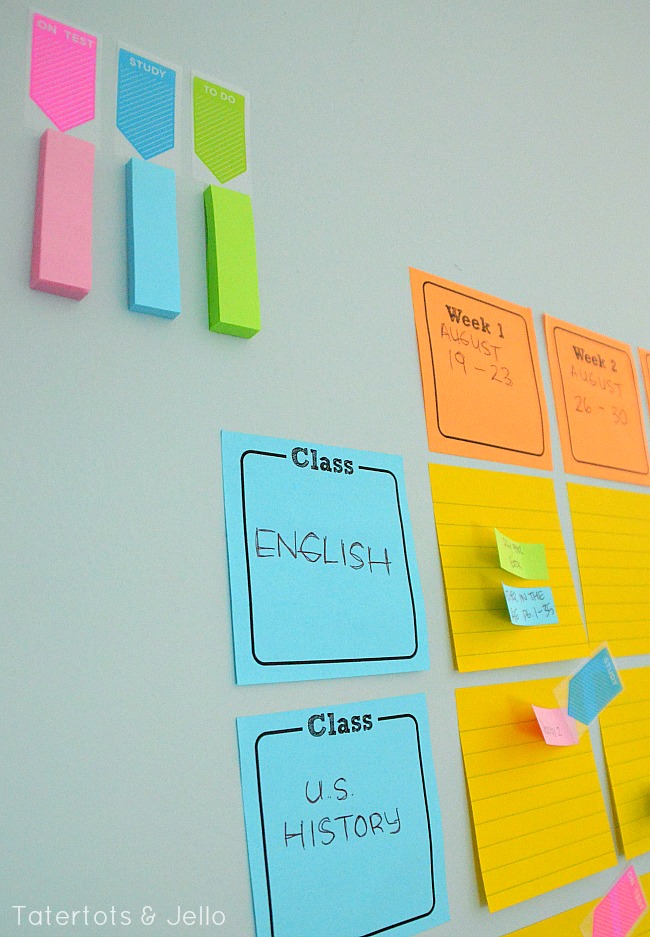 I've created printables for you if you want a more polished look, but you don't need to use them: you could do the same thing using blank Post-it Notes as well!
On the printable, I made 16 weeks' worth of date Post-its, but you may not need that many. And, of course, you can just write them all by hand!
Right-click the image below or this link and choose "Save As" to download the printable PDF.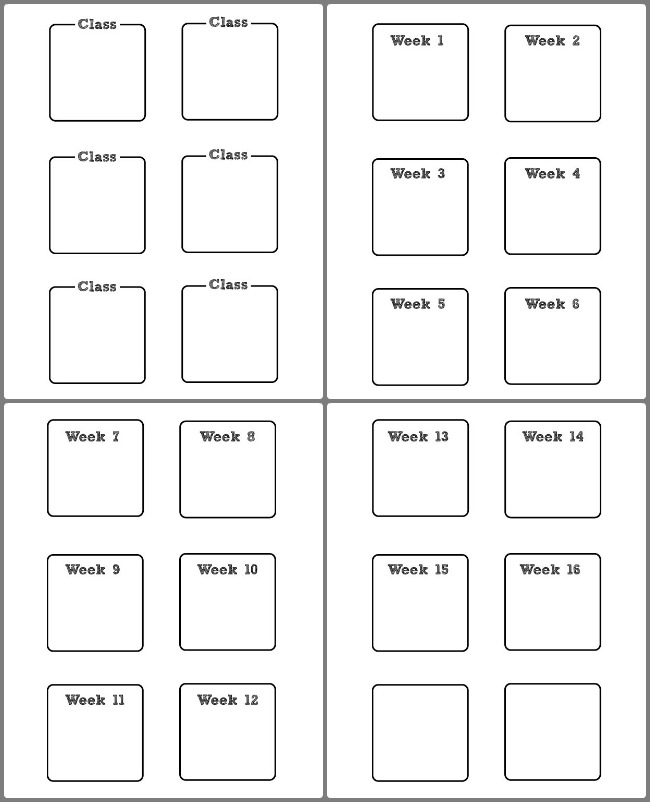 To print on Post-It notes, see my how-to instructions here!
* * * * *
My kids are back in school today! Time to get the school organization under way!
What's your favorite back-to-school tip?
xoxo