Hello there! It's Bettijo here from Paging Supermom to share some fun, free printable holiday decor. This Retro Christmas Lights Garland is a fun way to add a festive touch to your staircase, mantle or entry table. I love Christmas lights, especially the big retro bulbs. With actual lights it can be a hassle to figure out how to hide cords and plugs. This garland is perfect for those more conspicuous areas where cords would be a pain. You'll get the fun look of retro Christmas lights without the actual… um… light LOL!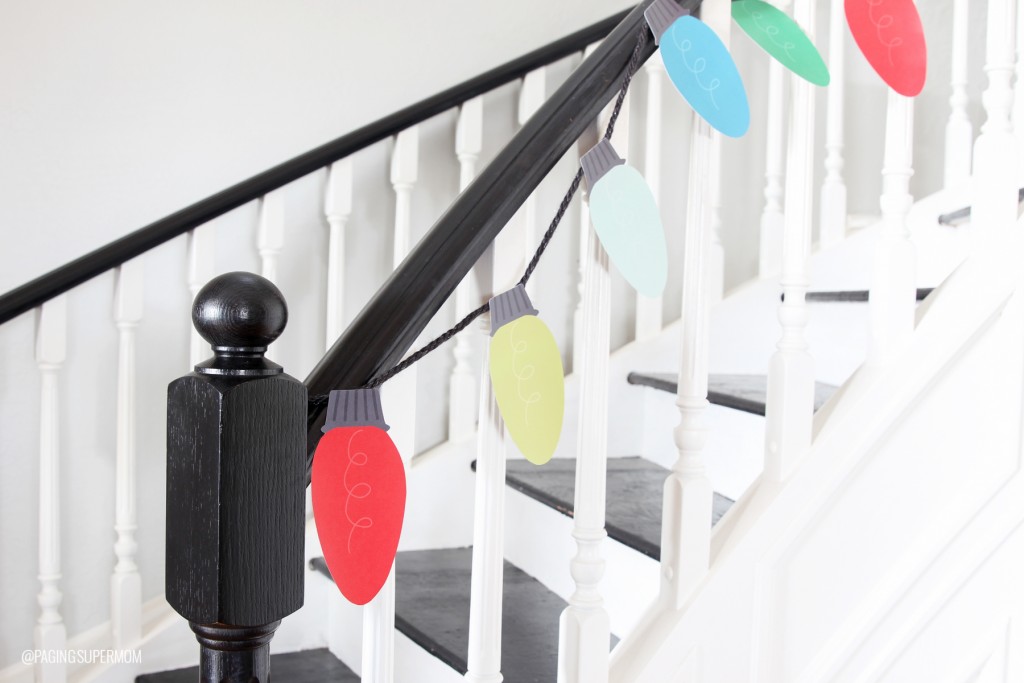 ---
Free Printable Christmas Lights Garland
---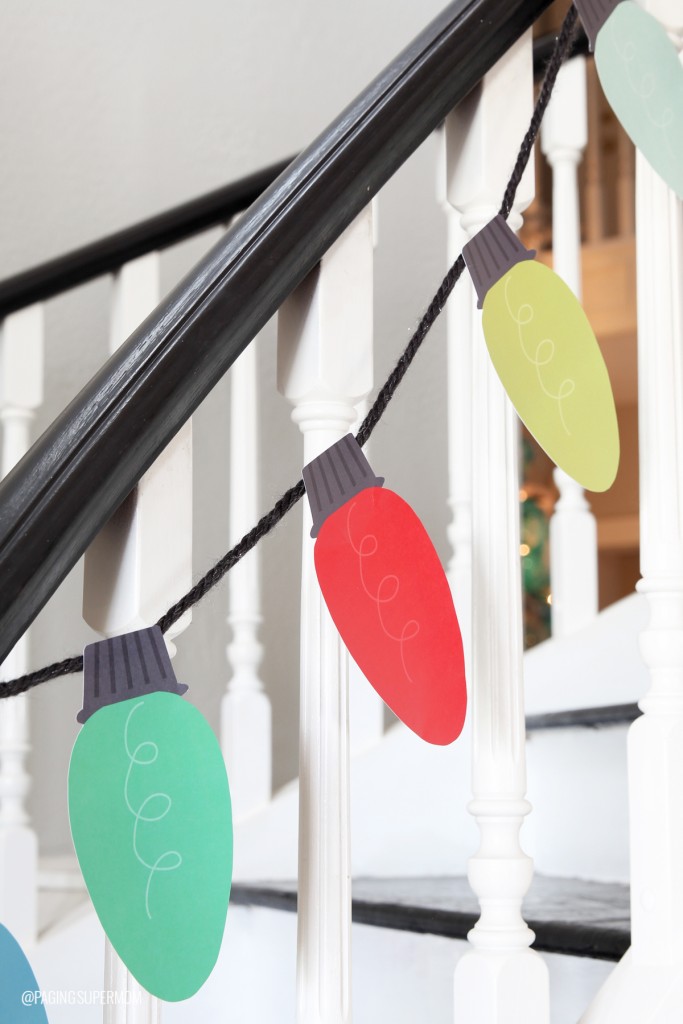 We made a set of Jumbo Christmas Lights a few years ago, but I've wanted them in brighter colors so I revisited that project, and I'm so excited about how they came out. I'm sharing a free download of my new, jumbo-sized Retro Christmas Lights template.
---
Free Printable Christmas Lights Garland
---
TO MAKE: Download the free printable Christmas lights template and print on white cardstock. Cut out each light bulb — I love to use these pointy scissors to make detail cutting a breeze. I hung my bulbs on chunky yarn reminiscent of the cord on a strand of real lights, and any bulky gray yarn will work. I used Bernat Mega Bulky Sparkle yarn in dark gray, which seemed perfect with its pretty metallic silver strands twisted in.
Unravel a length of yarn that is long enough for your desired hanging spot. Be sure to leave enough yarn on the ends for tying up the garland. You will need approximately one bulb for every eight inches of garland. Lay the bulbs out in a color order that you like, then apply hot glue to the back of each bulb and attach to the yarn, leaving about eight inches between each bulb. You can measure if you like to be precise, but I just eye balled it.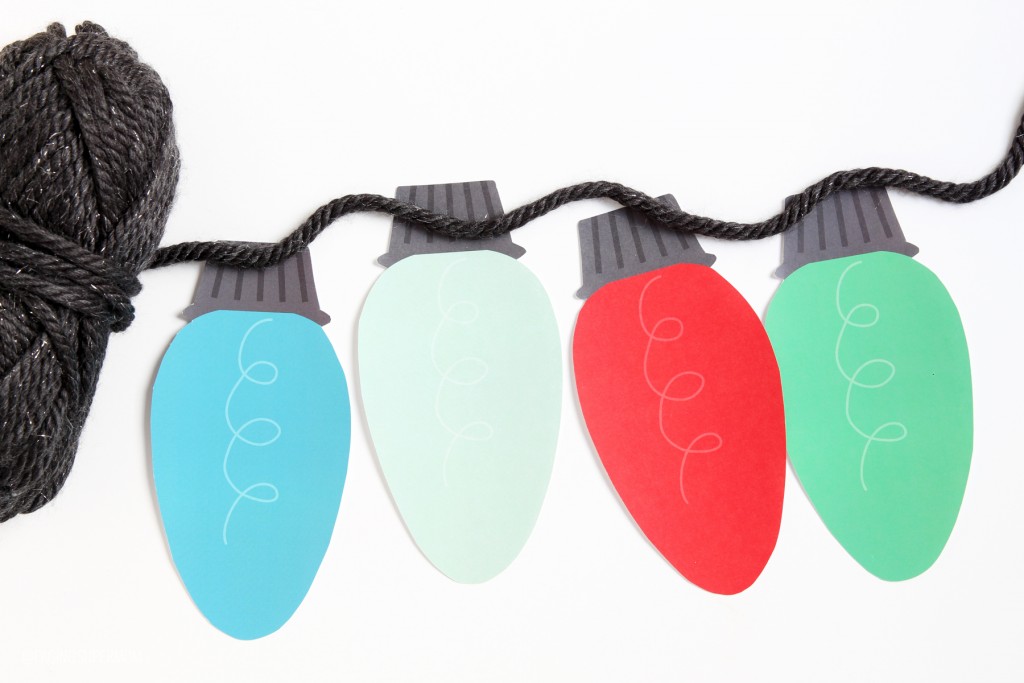 Now hang it in your desired spot. You can twist it around the banister or try the clear Command Party Banner Anchors — they're one of my must-haves supplies for holiday or party decorating. You just twist the ends of the strand around the anchor's knob several times. You don't really even need to tie a knot, which makes taking it down a breeze too.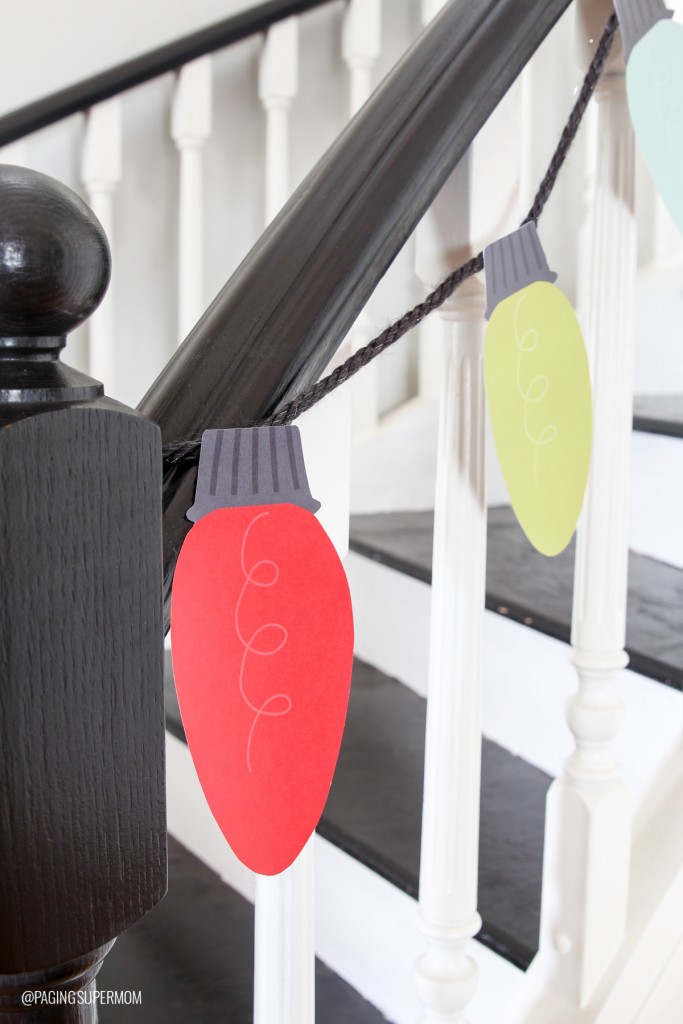 ---
Free Printable Christmas Lights Garland
---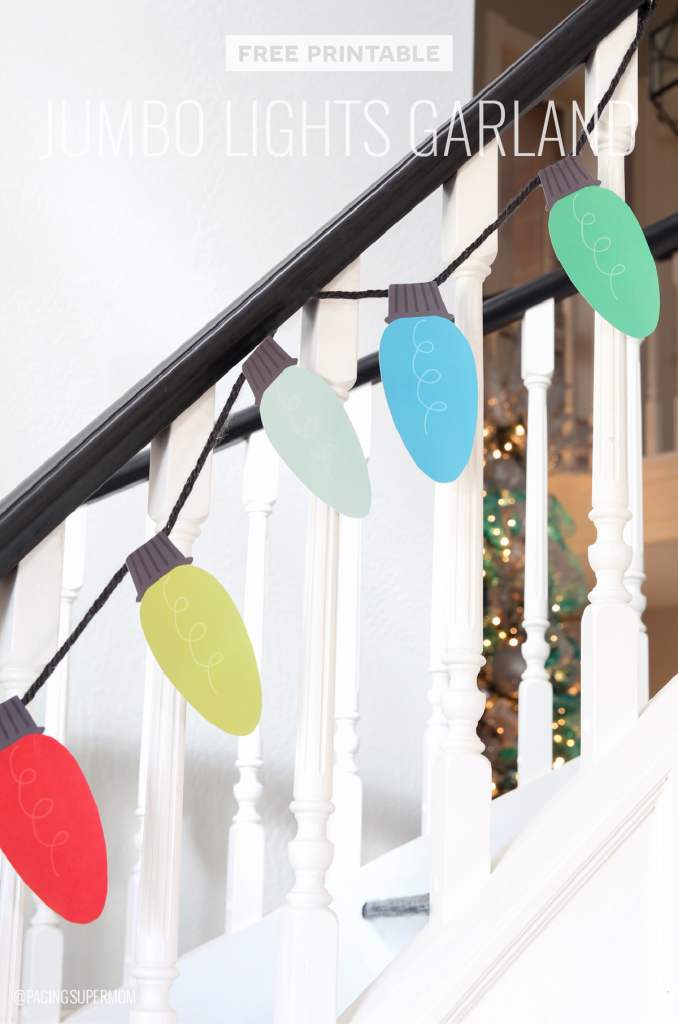 Oh my goodness – so cute! Thanks Bettijo!
Paging Supermom has amazing, clean style. Here are a few of my favorites: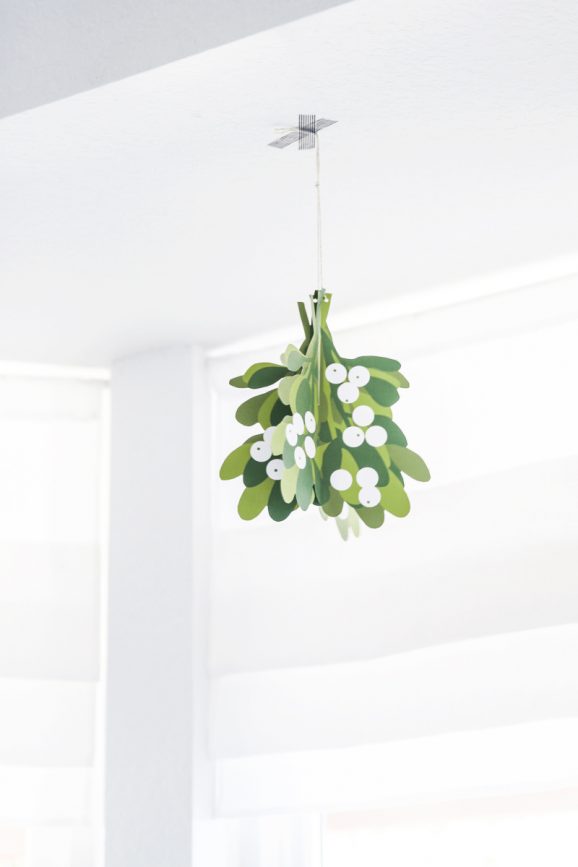 Free Printable Mistletoe Christmas Decoration
Free Printable Mod Christmas Tree Centerpieces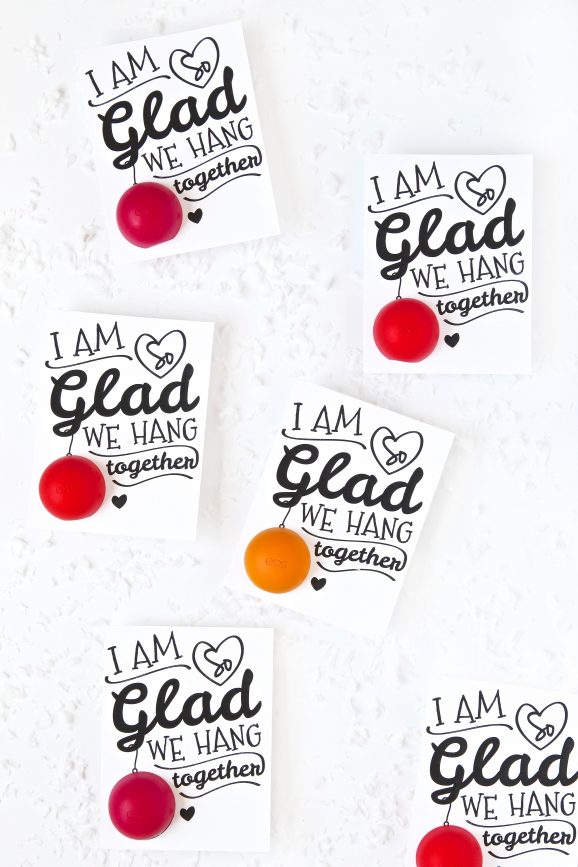 Easy Last-Minute EOS Christmas Gift Idea
You will LOVE following along With Paging Supermom:
Have a Festive Day!
xoxo