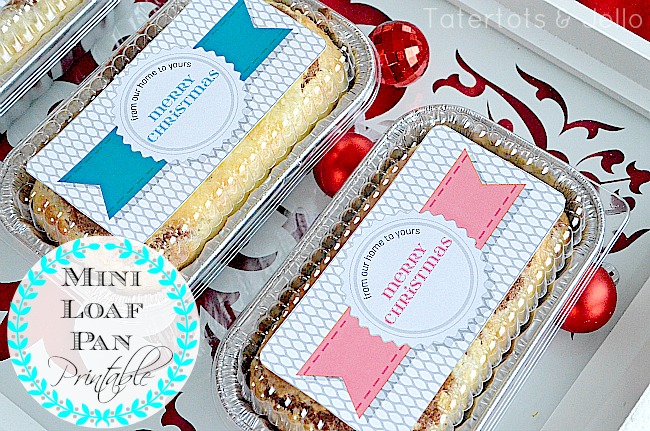 I'm kind of on a kick to make printables for the disposable containers you can buy at your grocery store.
I made these printables for disposable cupcake containers.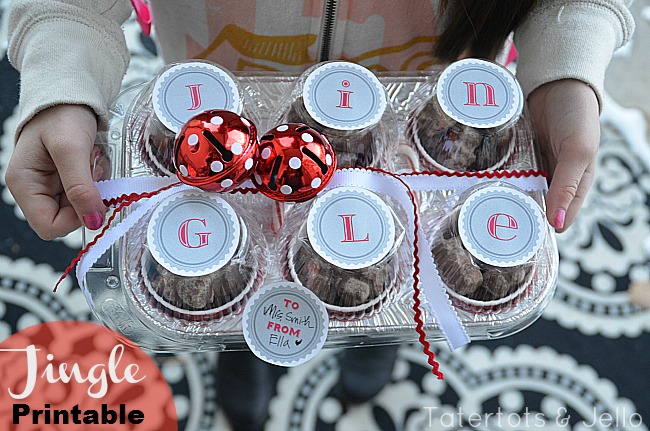 And then I saw the mini loaf pans with plastic tops. I thought they would make perfect neighbor gifts for homemade bread.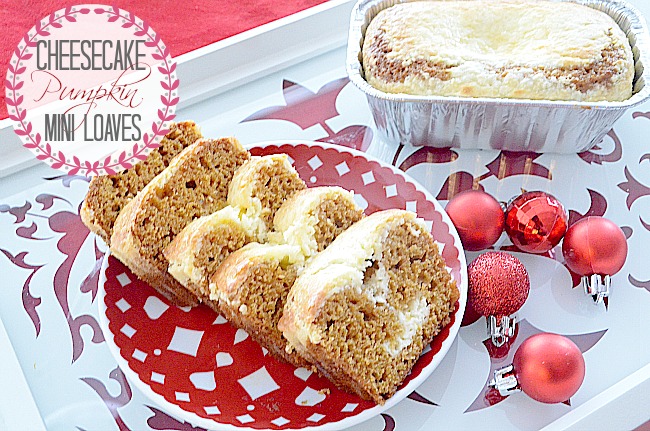 I made some yummy Cheesecake Pumpkin loaves. This is such a moist recipe – perfect for all kinds of people on your list.
Here's the recipe to make 4 mini loaves: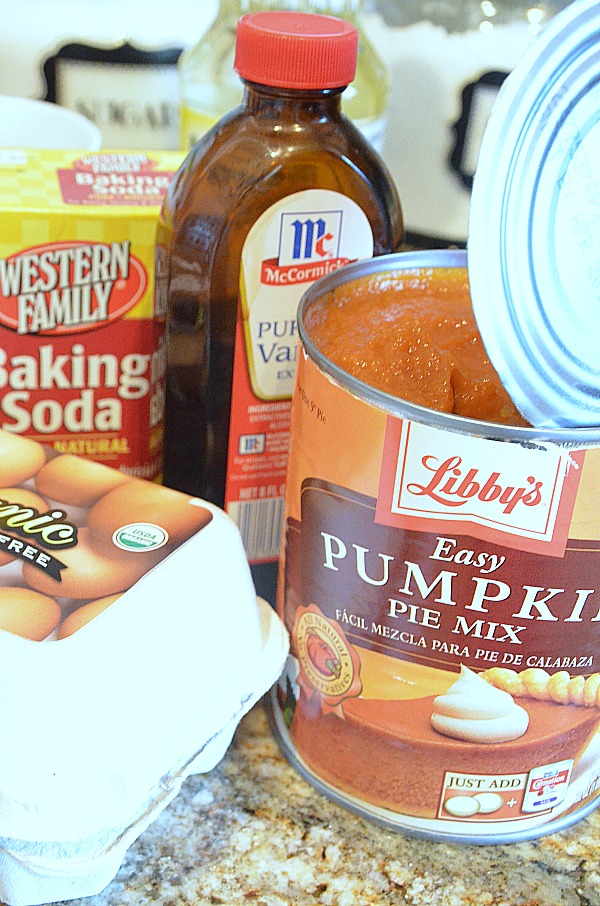 Ingredients:
For the cheesecake batter:
10 ounces cream cheese, room temperature
2 large eggs
1/2 cup powdered sugar, sifted
1/2 teaspoon maple extract
For the pumpkin batter:
1 cup dark brown sugar, packed
2.5 large eggs
1 cup pumpkin pie mix
2 1/2 tablespoons canola oil
1 1/4 teaspoon vanilla extract
1 1/2 cups all-purpose flour
1 1/2 teaspoons baking powder
1/2 teaspoon baking soda
1/4 teaspoon salt
1.5 teaspoon cinnamon
1 teaspoon allspice
Cooking spray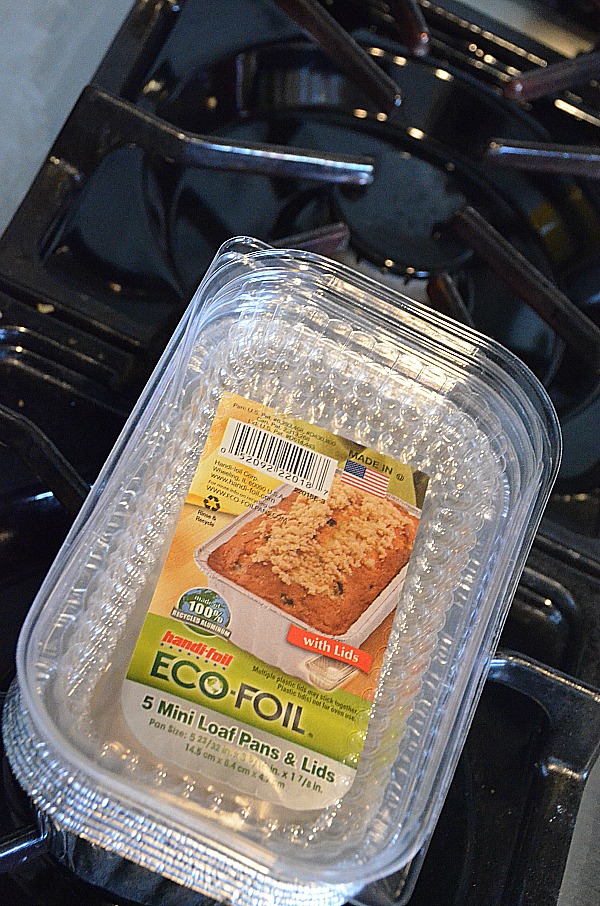 Preheat the oven to 350 degrees. Place 4 mini-loaf pans on a baking sheet, and spray with cooking spray.
In a medium bowl, beat together the ingredients for the cheesecake batter until light and fluffy. Set aside.
In a large bowl, whisk together brown sugar and eggs. Whisk in pumpkin pie mix, canola oil, and vanilla until well combined.
In a medium bowl, whisk together the flour, baking powder, baking soda, salt, and spices.
Divide the pumpkin batter evenly between the 4 loaf pans. Divide the cheesecake batter evenly over the top of the pumpkin batter. Using a small rubber spatula, gently spread the cheesecake batter to the edges of the pan.
Bake in the preheated oven for 35-40 minutes, or until a toothpick inserted in the center comes out clean.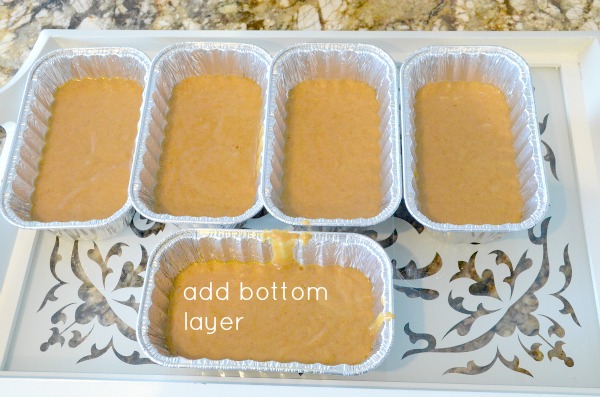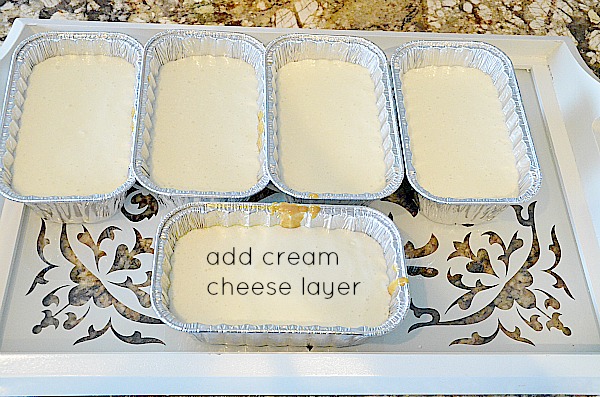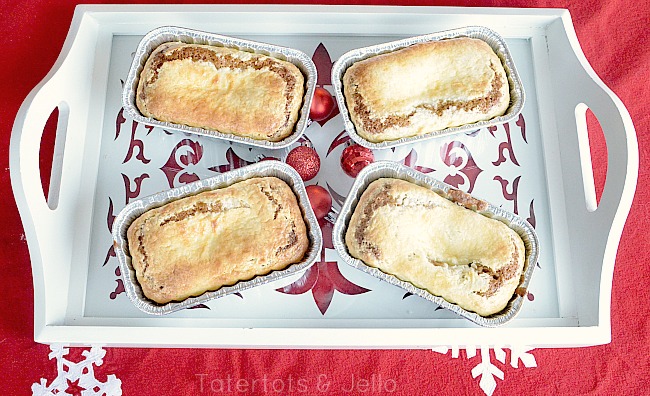 I found this recipe here and modified it a little.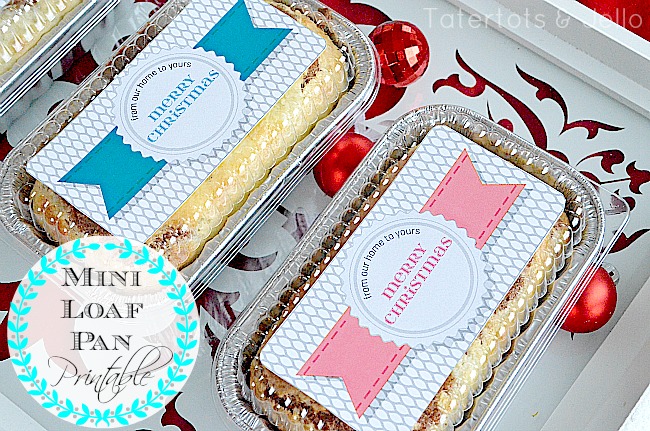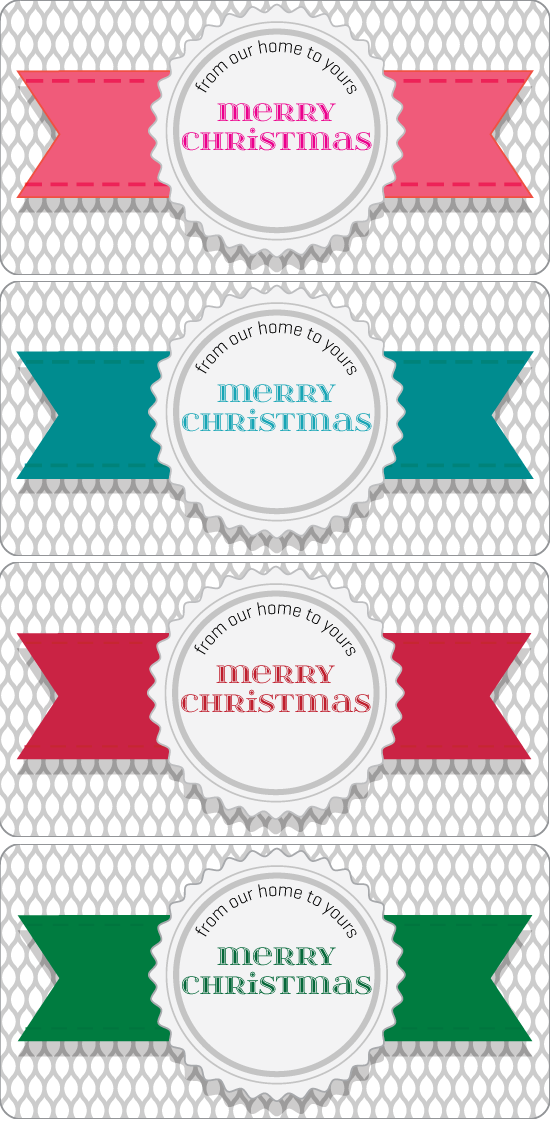 Then I made some printable labels that fit on top of the plastic tops exactly. All you have to do is print them out and fill in your family's name. Easy and delicious neighbor gifts!!
Click HERE to get the printables.
This is a great last-minute neighbor gift idea. I first shared it with Amy @ Postively Splendid's Swell Noel series. Be sure to ceck out all of the ideas — you will love all of the awesome ideas!!
xoxo

PS — It's Friday!!
Are you looking for last-minute Christmas gift ideas??
Come check out all of the ideas this week.
I am so excited to feature the ideas linked up!
Plus, a FUN giveaway too!!
I hope you can stop by.
The party starts at 6 pm MST.
HAPPY Holidays!!