Free Kids Summer Reading Log Printables. With summer's arrival kids will have some extra time on there hands, why not fill it with a little library time? Let's encourage our kids to read more this summer and to track their summer reading with our adorable printable reading log and punch card.
Nothing can take you on a journey like a good book, at least that is what my favorite teacher always told me when I was little. And she was right!
This is how summer goes in our house…starts off with a bang. Everyone is excited that there is FINALLY no more school. No more homework, no more packing lunches and no more being in a rush to get everyone out the door in the mornings. The reprieve is much needed for all.
But what comes a few days, to a few weeks, after school gets out is boredom! It sets in and kids start to get a little restless.
With summer's arrival kids will have some extra time on there hands, why not fill it with a little library time?
My kid's love, love, love going to the library or even better the bookstore to grab the newest editions of there favorite books.
Our local library has lots of programs for kids of all ages and my daughter's favorite program has been reading to dogs. She has outgrown that but has kept a vicious appetite for reading. She has even turned her closet into a mini library. That is dedication!
What programs are available at your local library for kids?
Want a fun way to keep track of how much and often your kids are reading this summer?
Have the kids fill in the Book chart to keep track of book titles, authors, and time read.
If they are super motivated they could even write a little book report for you. One of my kids would be all over this and the other not so much. Do your kids like to read? Have a favorite author? Favorite genre to read?
Download our reading chart HERE:
And head over to My Paper Printables to grab a free punch card printable to keep the kids on track. Maybe make a contest out of it and get your whole family involved!
This is a great way to motivate your kids to see their progress.
See which kiddo can fill up their punch card first!!
What about maybe even creating a neighbor kids book club??
Is there a summer activity you can do once the kids read 5 books? 10 books? Why not head to the pool, go get ice cream, make a special dessert or even just have a Pajama day to celebrate!!
No matter how you pass the summer grabbing a good book does take the reader on a journey. What's not to love about that!
Hop on over to My Paper Printable to grab the matching bookmarks!!
Create a "Mom! I'm Bored!" Activity Jar in minutes!
How To Make Your Own Wrapping Paper Bows
Going on a trip? Have your kids help document and journal there adventures!
Thanks Traci! I love those reading logs. Such a great idea!!
Be sure to follow My Paper Printables for amazing ideas and printables!!
And make a reading tent for your kids to read in. I made this one a few years ago and my kids still talk about how fun it was!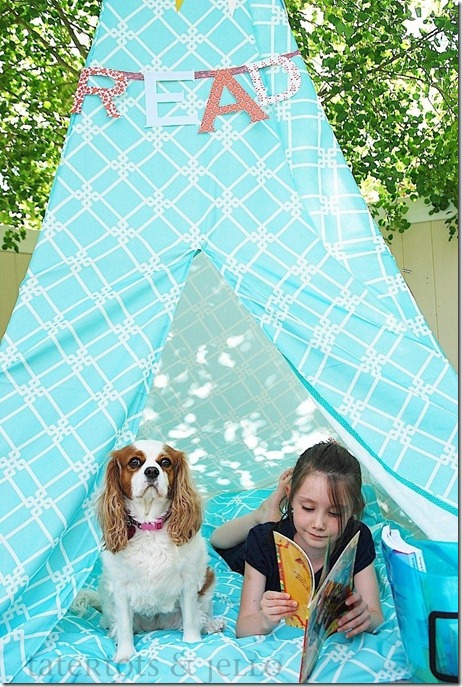 Have a beautiful day!
xoxo