Free Friendsgiving Leftover Printable Tags and Sign. Send your guests home with these colorful leftover printable tags and sign, perfect for Friendsgiving or Thanksgiving!
Free Friendsgiving Leftover Printable Tags and Sign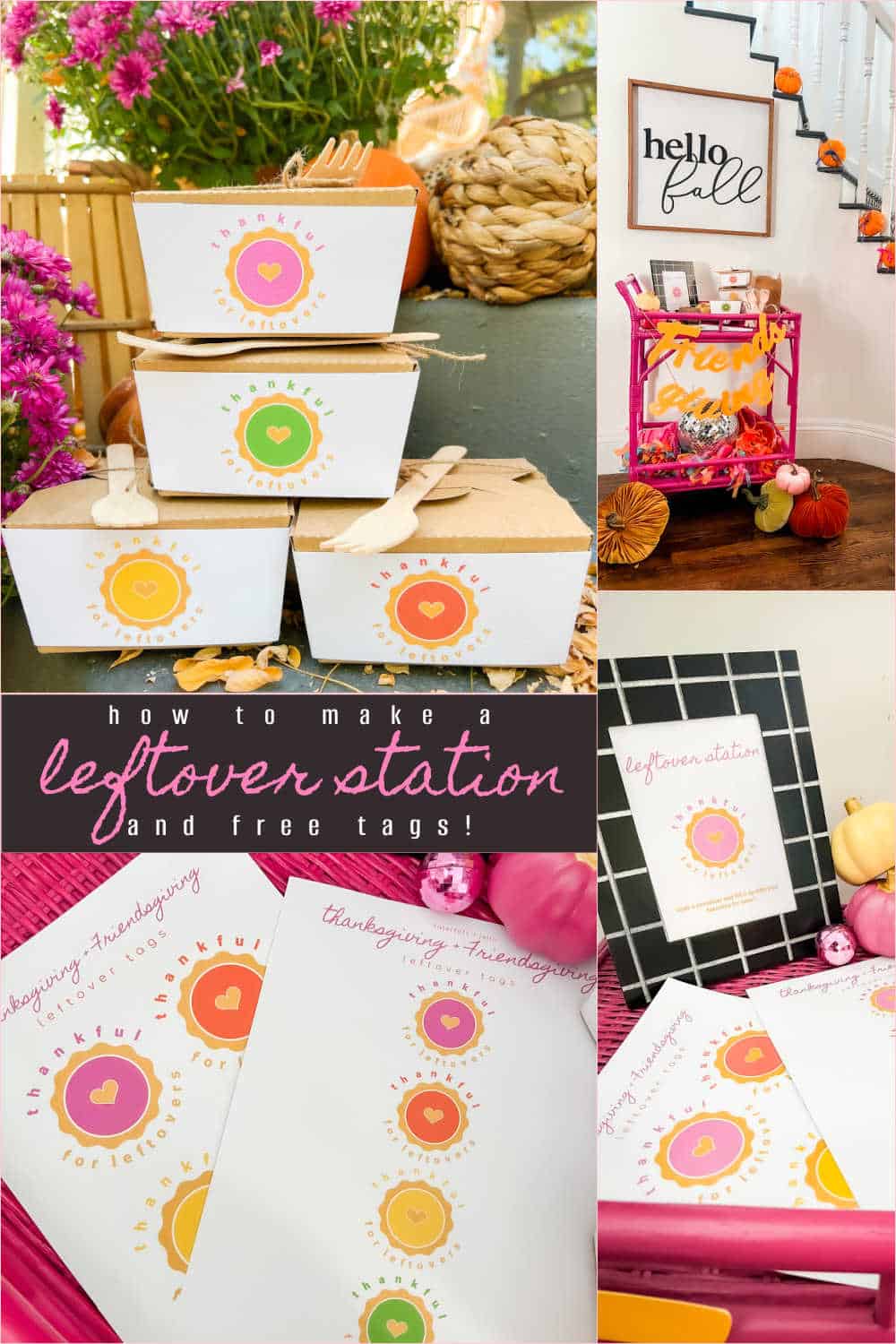 I had so much fun creating our bright Friendsgiving party for my daughter and her friends. Of course we had so much food left over, so I made some matching printable leftover tags so everyone could take some leftovers home! I'm sharing these free printables along with some talented friends who are also sharing Friendsgiving ideas! Scroll down to see all of the ideas and hop over to read all of the Friendsgiving posts!!
12 Gorgeous Friendsgiving Ideas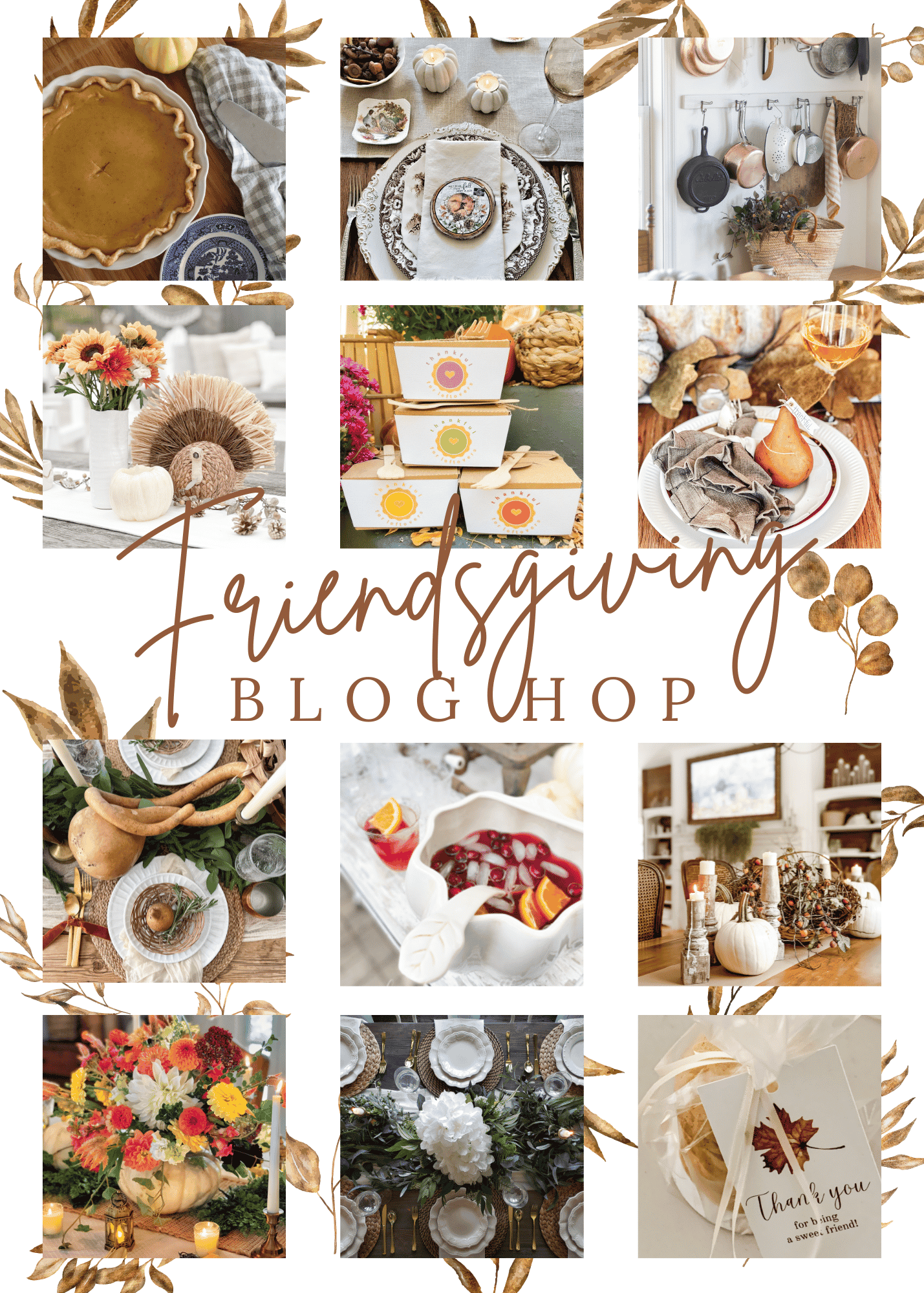 Welcome if you are hopping over from Bricks and Blooms! Isn't Stacy's pumpkin centerpiece just gorgeous! I adore her home, especially in the fall! You can see all of the Friendsgiving ideas at the end of my post!
Colorful Friendsgiving Leftover Tags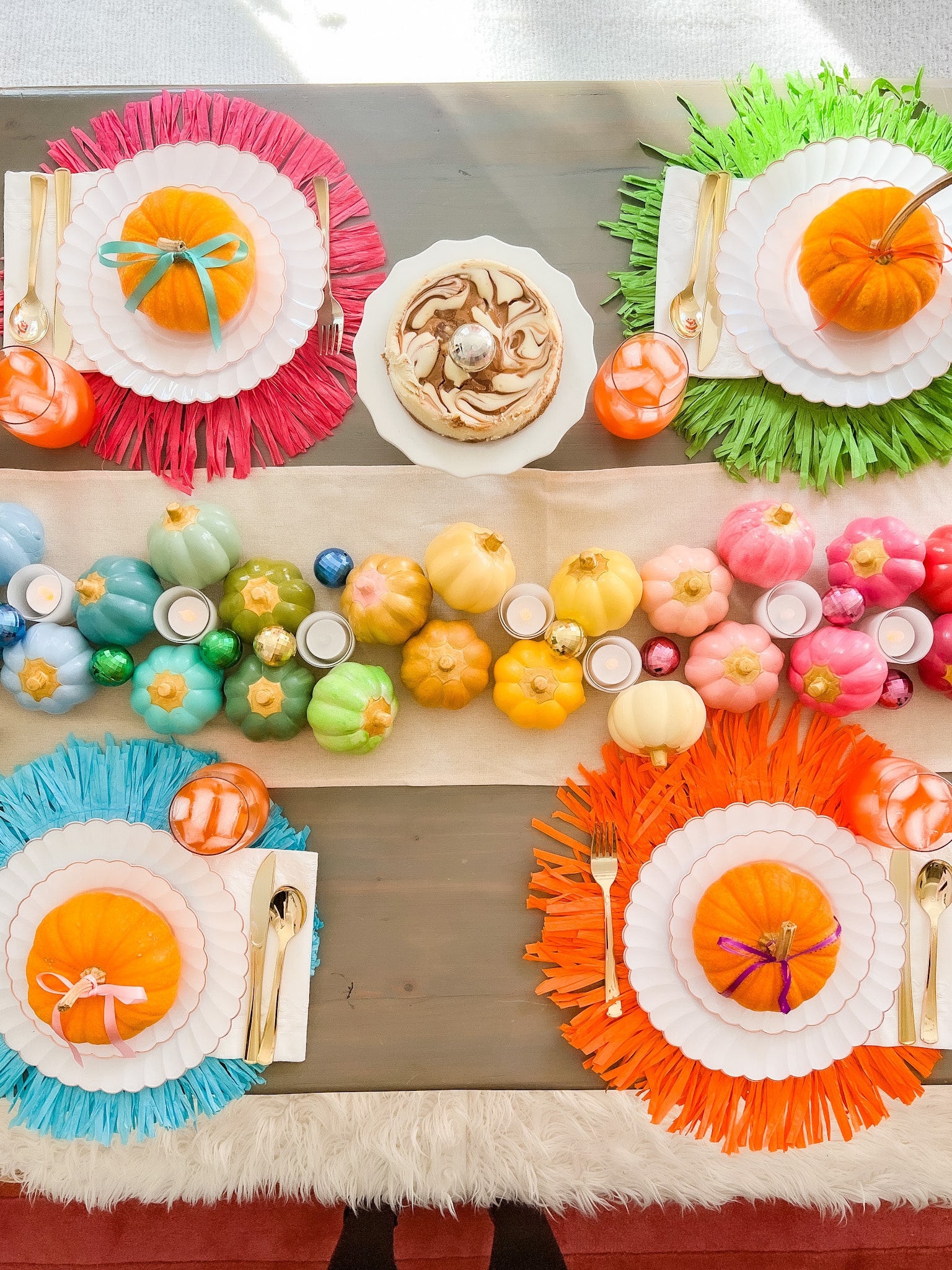 SInce we went colorful for our Friendsgiving celebration, I thought it would be fun to use colorful tags for the leftovers as well. If you would like more neutral tags, just select black and white on your printer and you can print them out in black and white!
How to Make a Leftover Station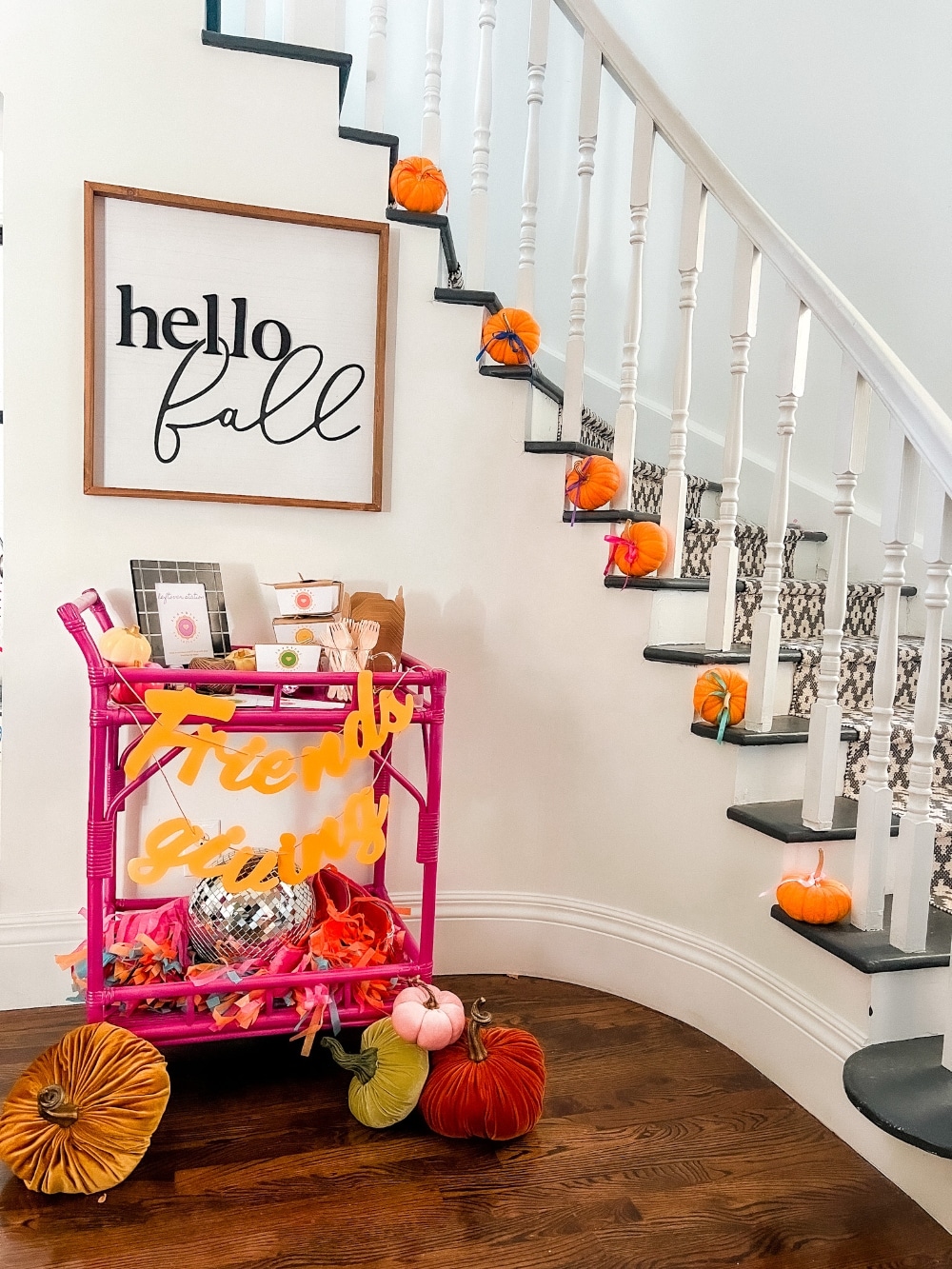 I created a leftover station using a bar cart that I thrifted! This is where your guests can put their take home containers together and add their printable leftover tags. Here's what I used in the leftover station:
Take Home Containers (these are the containers I used)
Forks (included in the kit above)
String (included in the kit above)
Scissors
Hole Punch
Printable Sign which I framed
Different sized printable tags. I created these wrap-around tags, as well as two sizes of cut-apart square tags. You whichever work best with your take home containers.
Pen (so guests can write their name on their leftovers)
(just right-click on the link above and save it to your computer. Then print it out!)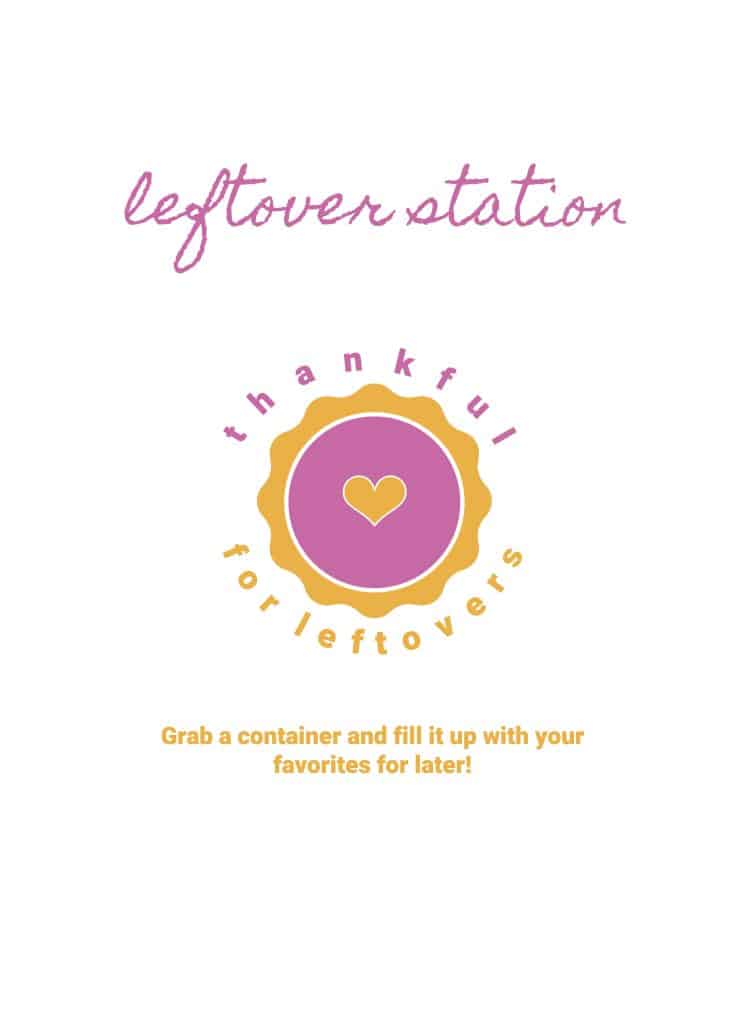 Here's the little sign that I made and framed. I cut it down so that it fit inside a 6 inch x 4 inch opening. But the paper is 8.5 inches x 11. So you can use any frame that you want. Or just tape it onto the wall behind the leftover station with some cute washi tape!
Wrap-Around Left Over Tags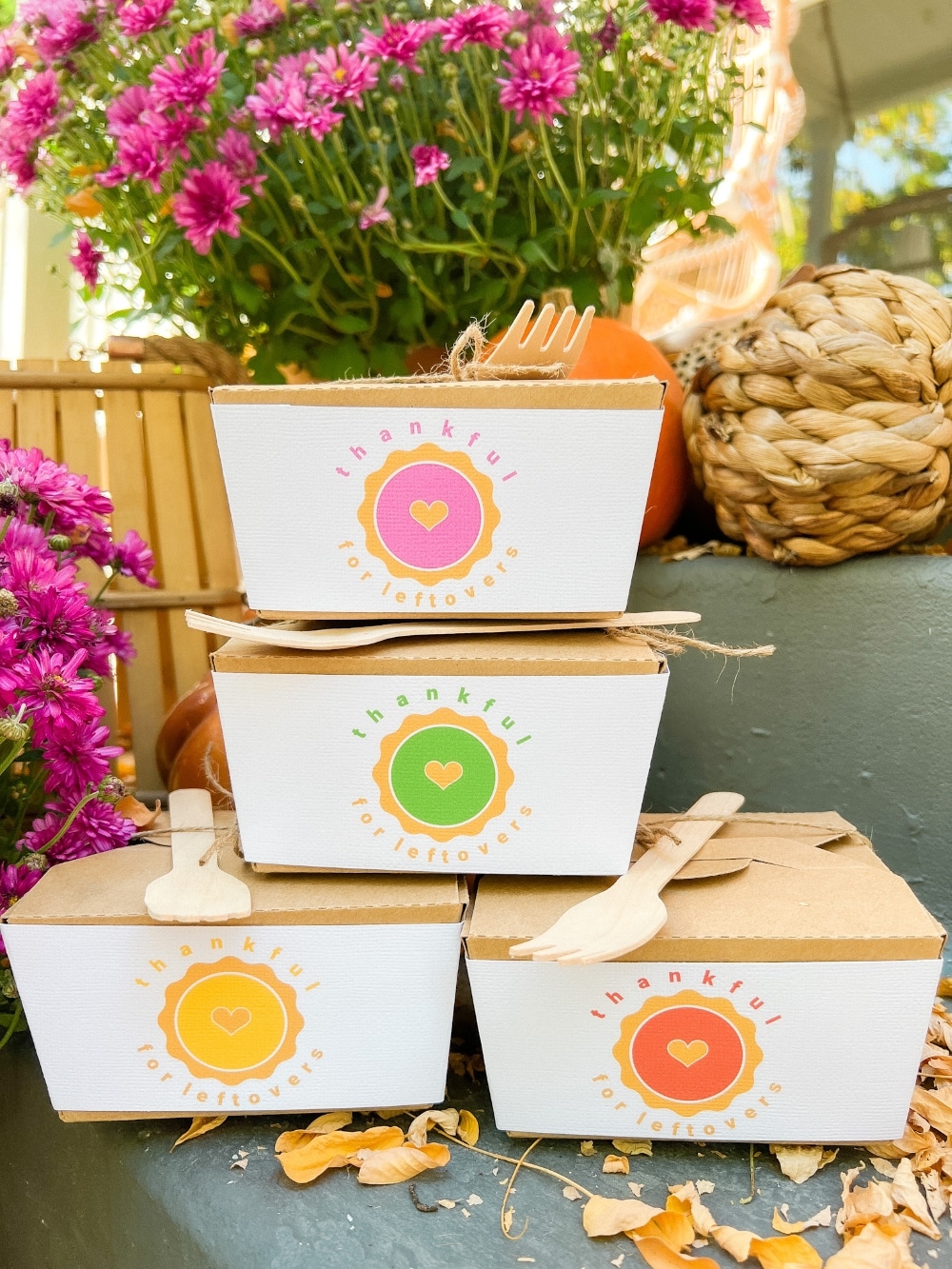 I decided that these wrap around small tags work the best with the small size take out containers that I used. Just print them out, cut them into strips, Then center the tag in the middle of the take out container and wrap the edges around the two sides and secure with tape. Then tie some string around the containers and stick a fork on top and you have lunch for the next day!
(just right-click on the link above and save it to your computer. Then print it out!)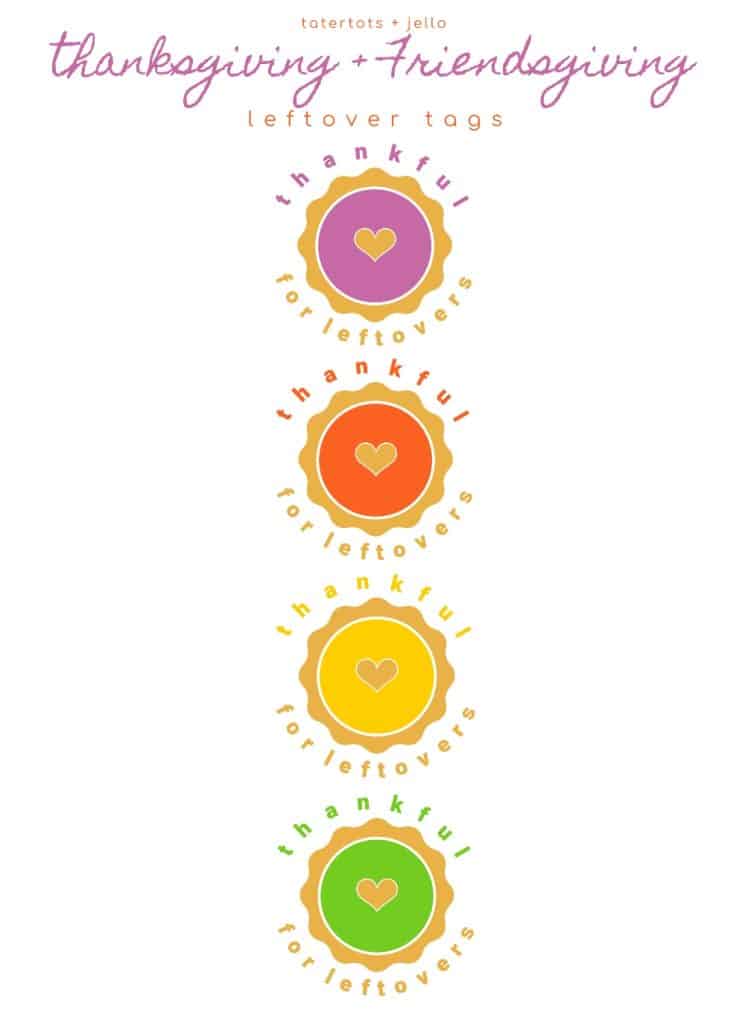 (just right-click on the link above and save it to your computer. Then print it out!)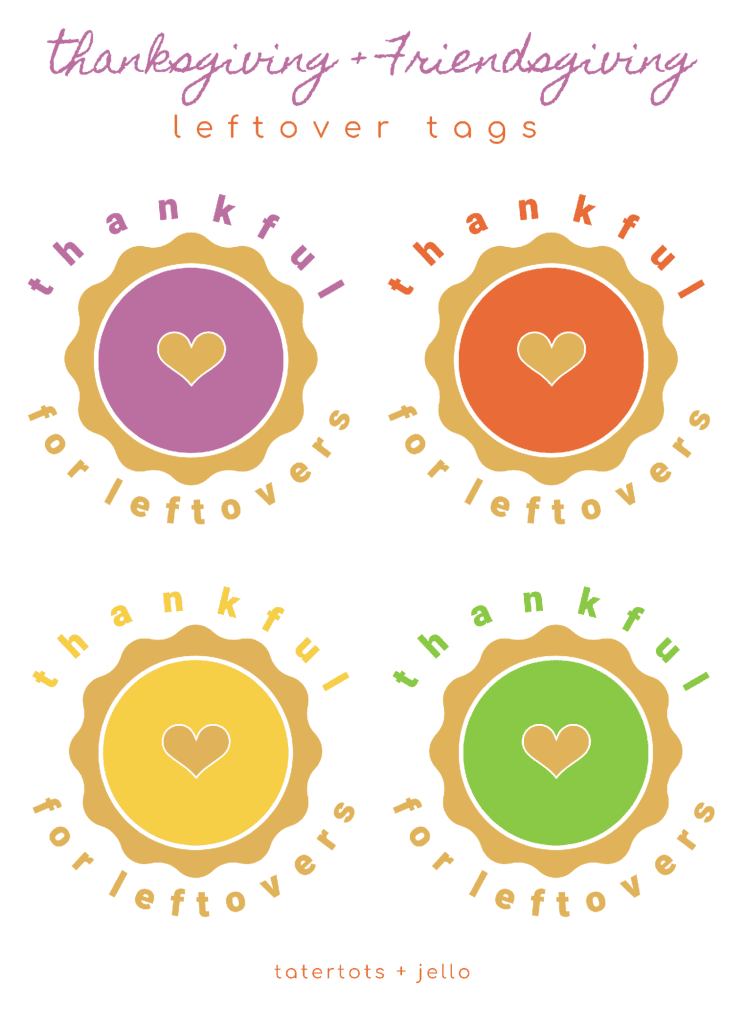 Here are the larger tags. You can tape these onto containers or use a hole punch and use twine to attach these to whatever size container you have.
Smaller Square Tags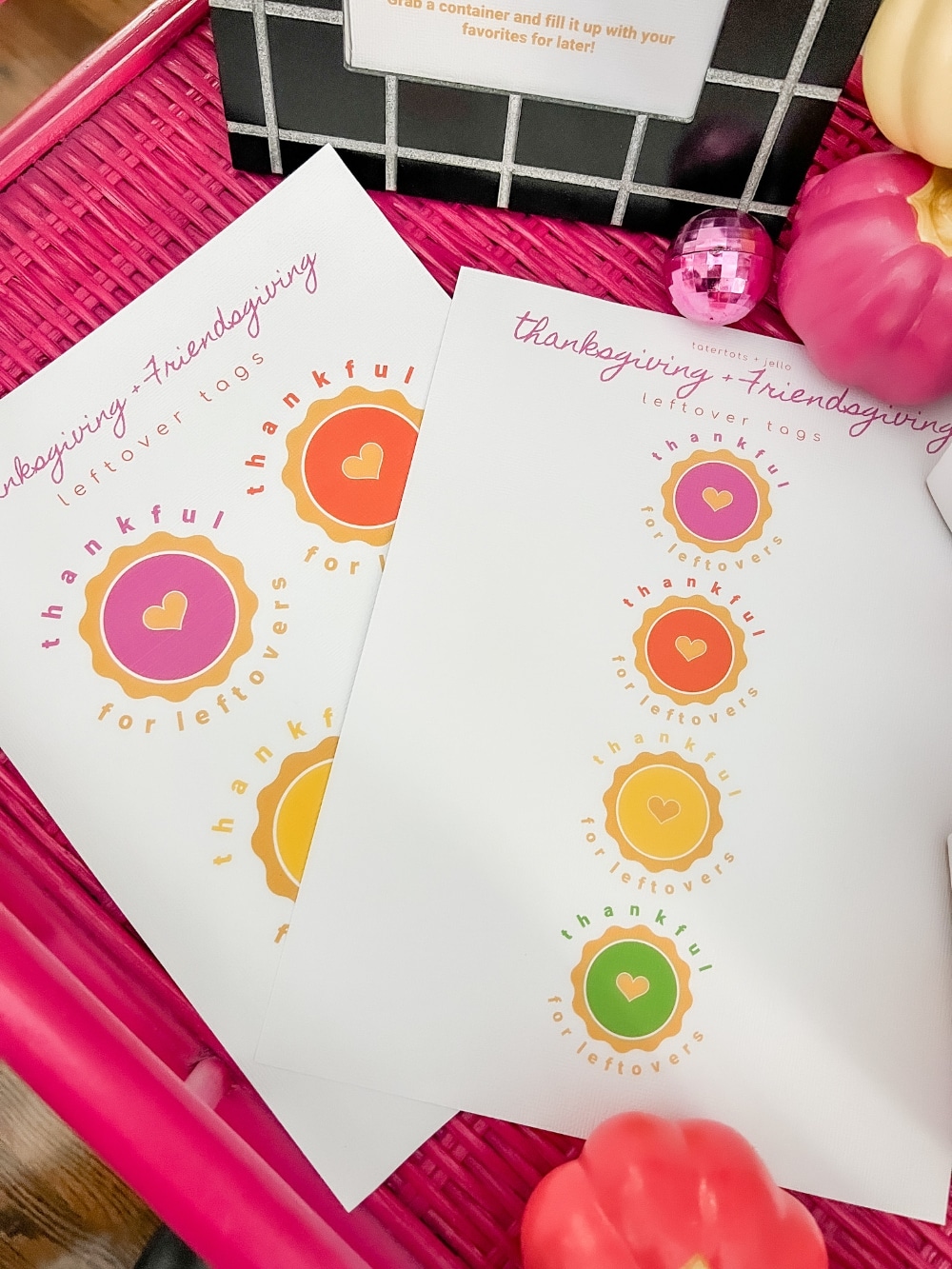 These are a little smaller than the ones above. You can cut these out and use them in both of the ways I described above.
Colorful Thanksgiving Leftover Tags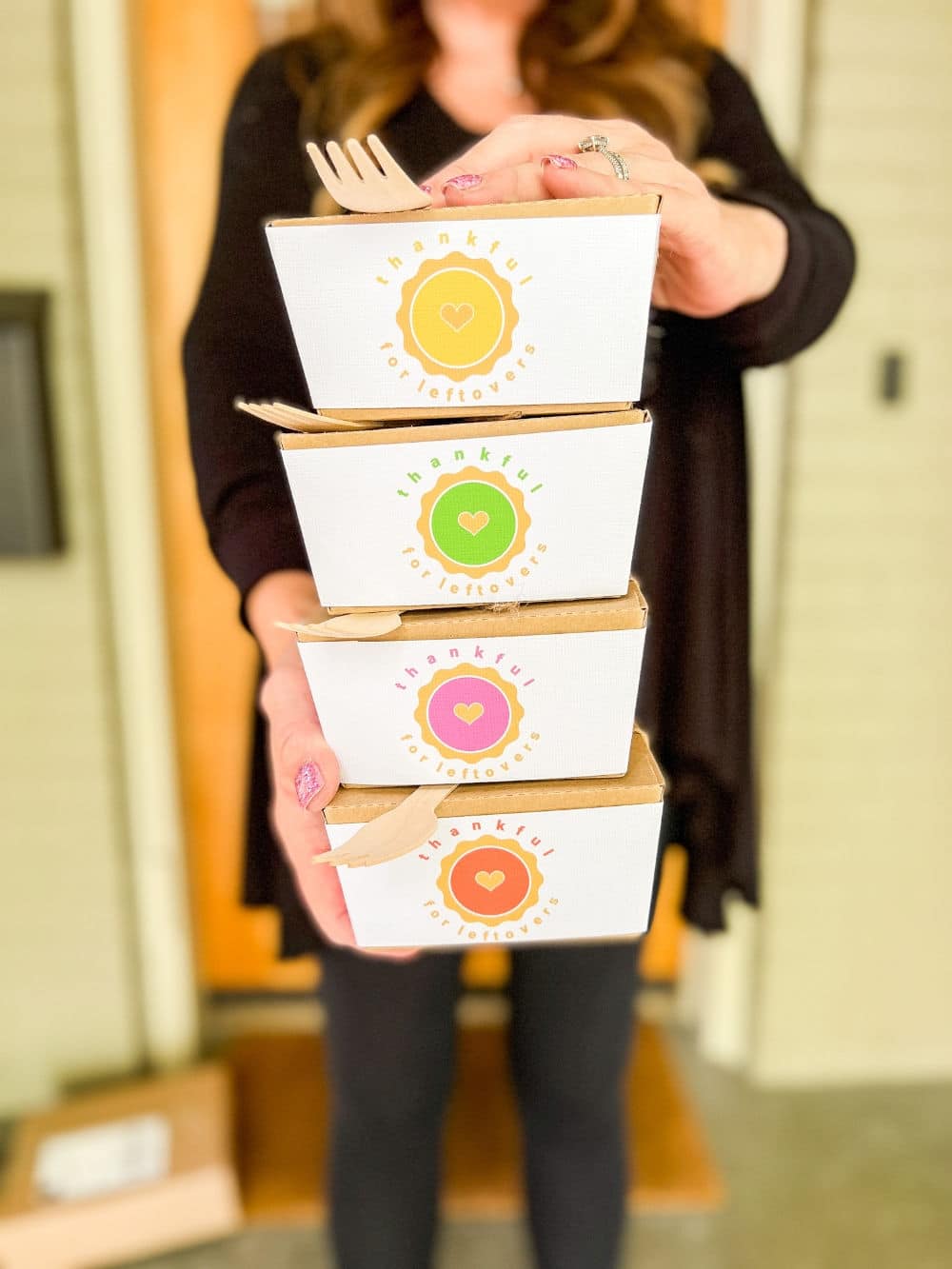 These leftover tags can be use for friendsgiving and also for Thanksgiving too! Your guests will love taking home some hearty Thanksgiving leftovers. Because, aren't leftovers the best part of Thanksgiving?? I think so!
Next Stop, Eleanor Rose Home
The next stop on the tour is my friend Heidi's home at Eleanor Rose Home. You are going to flip over Heidi's Brown Butter Snickerdoodle Cookies, grab the recipe!!
Friendsgiving Ideas & Inspiration
Eleanor Rose Home | LeCultivateur | Green Valley Gable | Truemans Treasures
Pasha is Home | Living Large in a Small House | Cloches & Lavender | Open Doors Open Hearts
Robyn's French Nest | White & Woodgrain | Bricks 'n Blooms | Tatertots & Jello
Hop over and pin these great ideas to use later!
Have a creative day!
xoxo