This post is sponsored by Merry Maids, one of the nation's largest home cleaning services. All opinions are my own.
Four Ways to Plan the Perfect Family Staycation. Take the stress and expense of a big trip out of the picture and plan a staycation. Here are four ways to plan the perfect staycation. Make memories with your family and come home to a sparkling clean home too!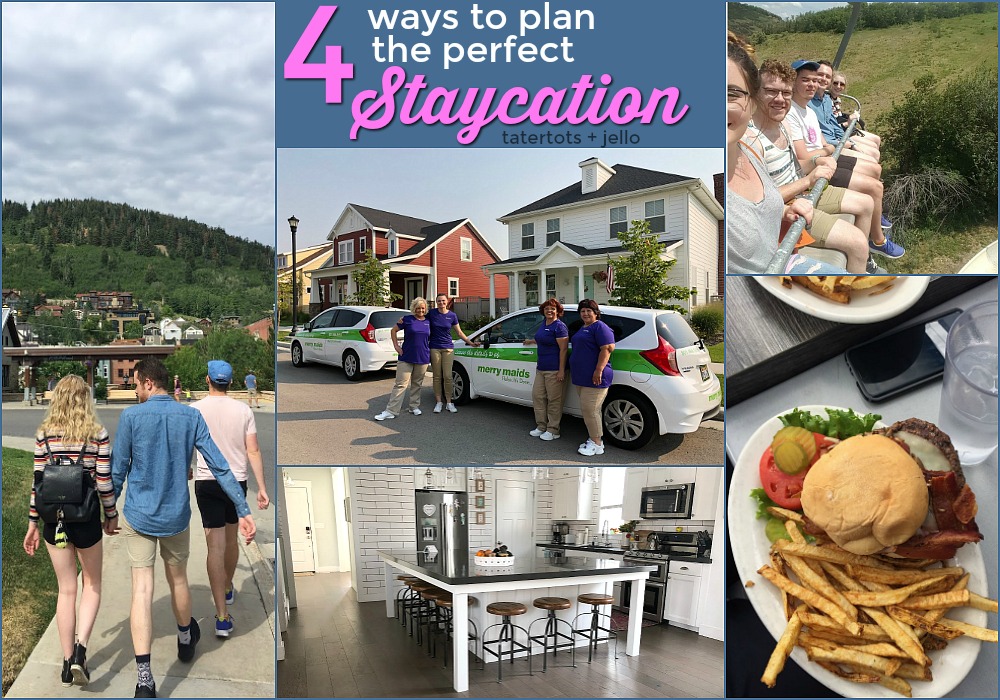 Four Ways to Plan the Perfect Family Staycation!
Have you ever tried a staycation? It's like a vacation but you stay at home and go out and do fun things as a family but come home at night to your OWN home!! We planned a staycation this summer and it was SO fun! The best part for me? Coming home to a SPARKLING clean home. Merry Maids came in and did a DEEP clean of our home while we were off having the time of our lives. I came home to a home that was 1,000% cleaner than the one I left that morning. It was amazing!
The trick to making a staycation AWESOME is in the planning
Try planning a staycation for YOUR family! Here are some tips to making your Staycation the best family time ever!!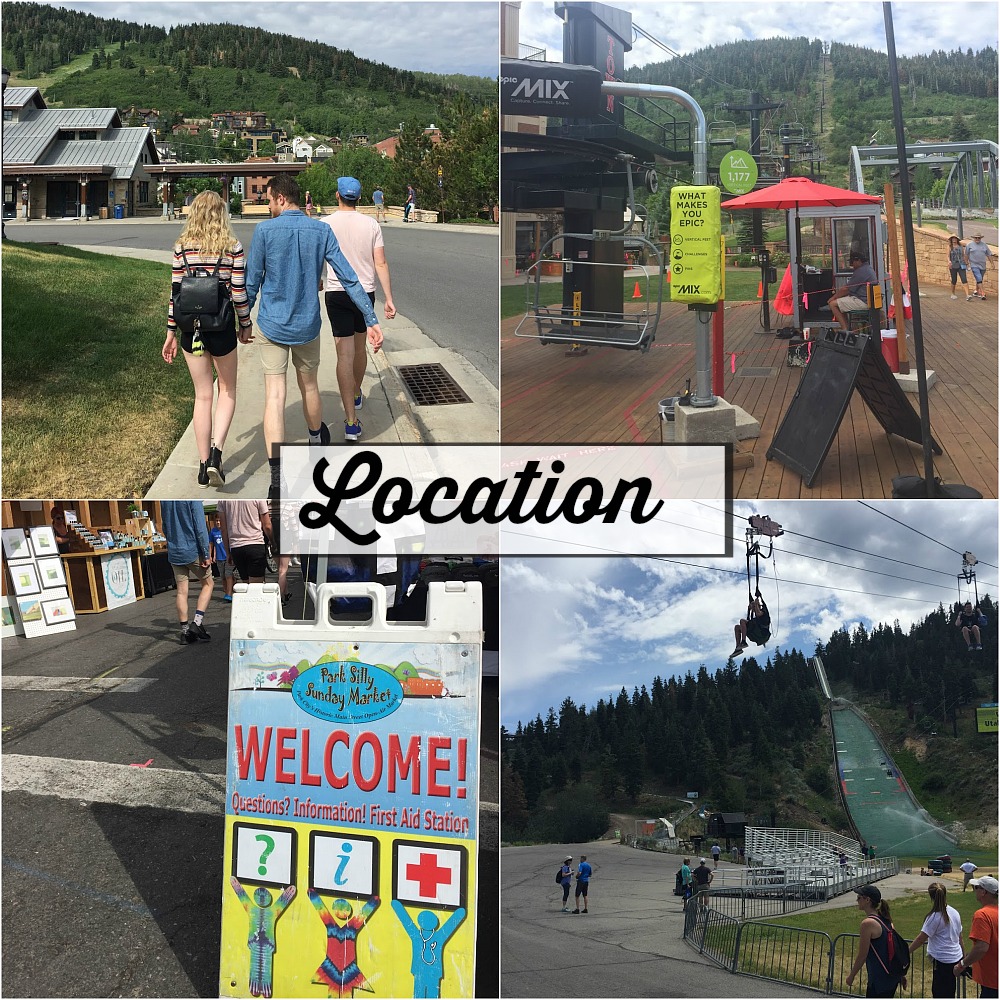 Location
We live in Utah and there is SO much to do within driving distance from us. We can go hiking, water parks, amusement parks, shopping, historic sites, little towns to explore. Decide how long your staycation will be. It could be one day or even a week. Sit down as a family and see where people want to go? What type of activity are they interested in seeing or experiencing? Make a list and then decide where to go.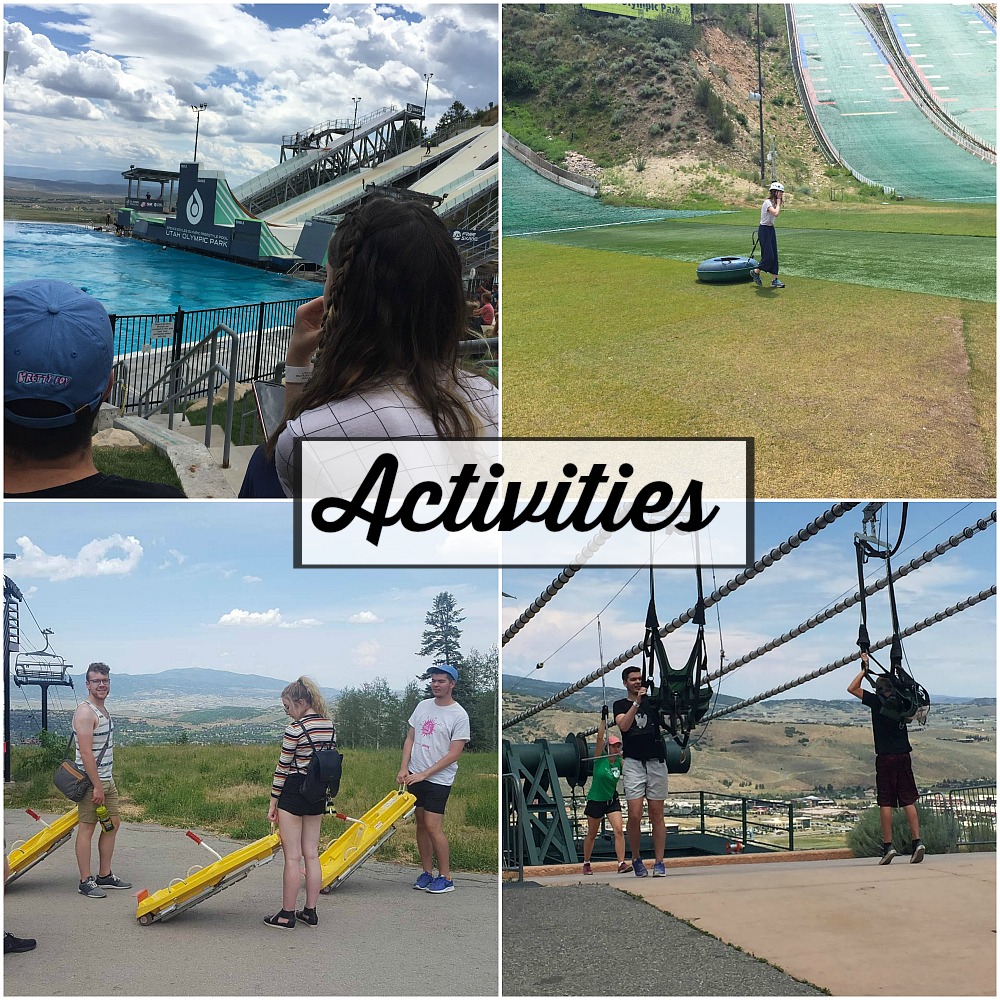 Activities
Once you have your place or places to go on staycation – decide what you want to do. We decided to go to Park City, which is about 40 minutes from our home. There is so much to do in Park City. Some people wanted to go shopping, some people wanted to go hiking. Some people wanted to go on the zip lines. Make a list of the activities and when you will do them.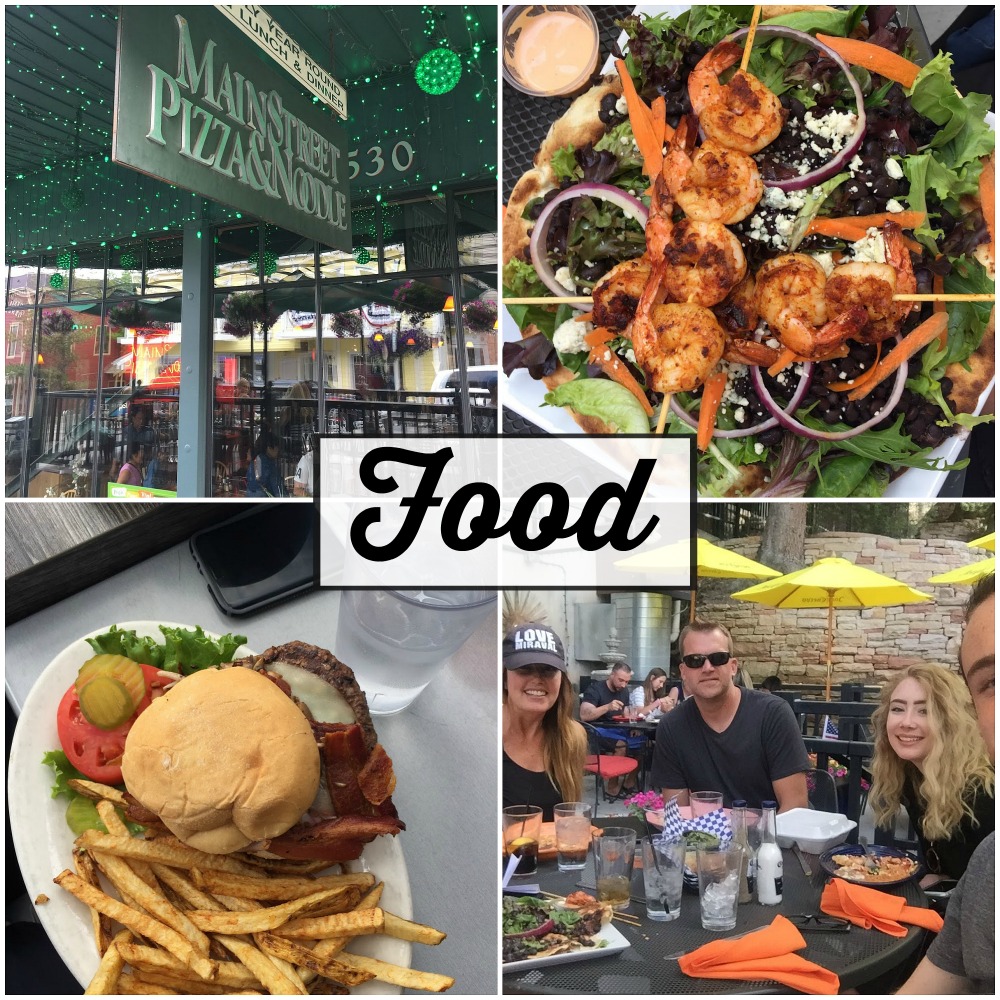 Food
Research the place or places you are going to visit and find some fun places to eat. Eating is just as memorable on a trip as the places you will go. Splurge on a place that is fancy, or go to the hole-in-the-wall local secret BBQ place. Get online and see what types of places you can eat to make the trip even more memorable. You can even make a special meal at home after you get back from your activities. Plan a special meal with you families favorite dishes. Or BBQ together in the backyard to celebrate your staycation. The important part is being together!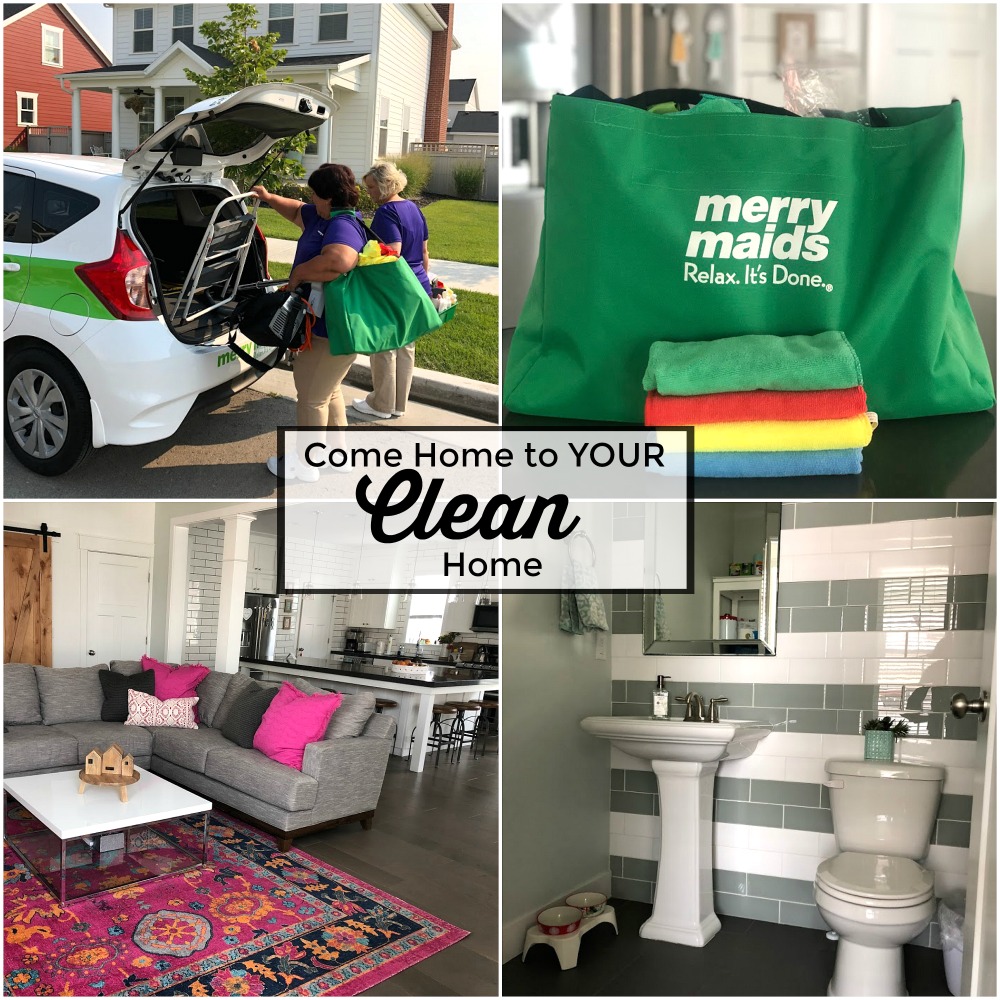 Come back to YOUR clean home
Merry Maids came to our home before we left for the day. Kelly from Merry Maids explained all of the things they would do to deep clean our home while we were gone. I loved that they brought all of their own cleaning supplies and equipment. I didn't have to provide anything. They even brought knee pads they used as they cleaned our baseboards. Then we left on our fun staycation and Merry Maids worked their magic on our home! Have our home cleaned while we were gone was a stress-reliever. It was so nice to come home to a fresh, clean home!!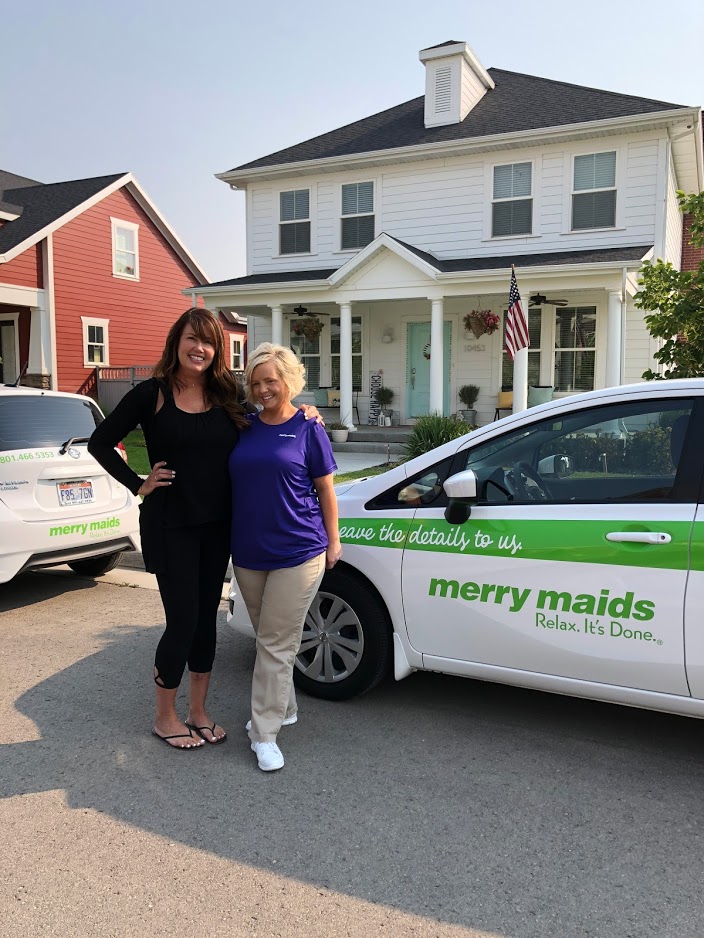 Merry Maids cleaned every single room — dusted, mopped, vacuumed, cleaned the trim and base boards, cleaned the waste baskets and cleaned the blinds and windows. They start at the top by dusting the ceiling and work their way from left to right. It's so efficient!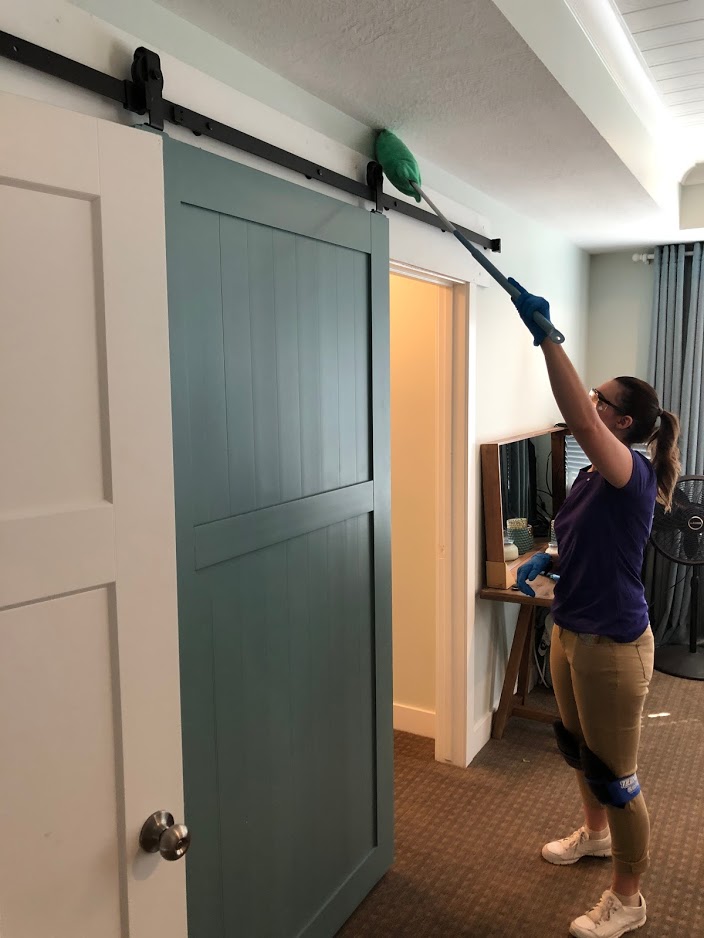 In the bathrooms, they scrubbed and rinsed the sinks, showers and tubs. Merry Maids has their own cleaners and special soap scum cleaner that removes built-up soap scum and mildew and it's formulated to help prevent it from coming back as quickly. They cleaned the vanities and fixtures and wiped down the cabinets. They also cleaned the floors and toilet. My favorite thing I came back to was the "Merry Maids" stickers they put on the toilet rolls – just like being in a hotel!!!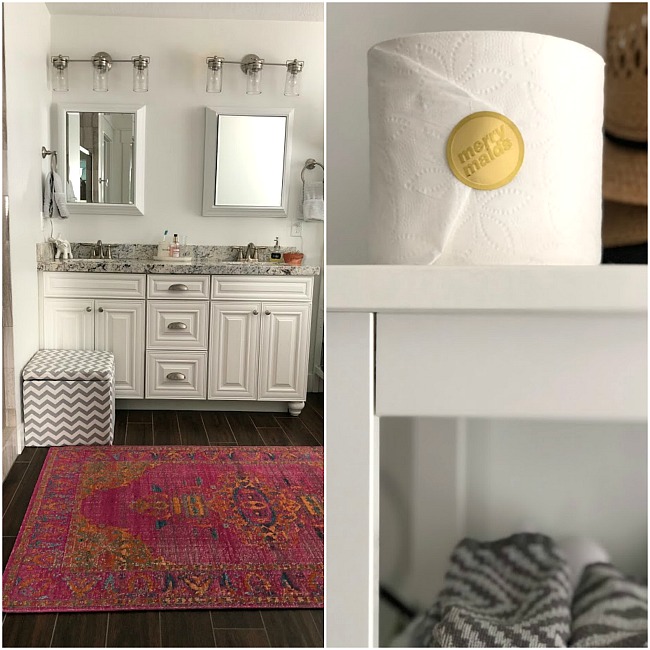 The kitchen was so clean! They cleaned the counters, scrubbed the sink, vacuumed and mopped the floors, wiped down the cabinets, baseboards and trim. Merry Maids cleaned our ovens and made them shine. They even cleaned out our fridge. Wow! Maybe the most impressive thing to me is that they took everything off the hanging shelves in my kitchen nook and wiped the shelves down and dusted it all! That nook has never looked so good.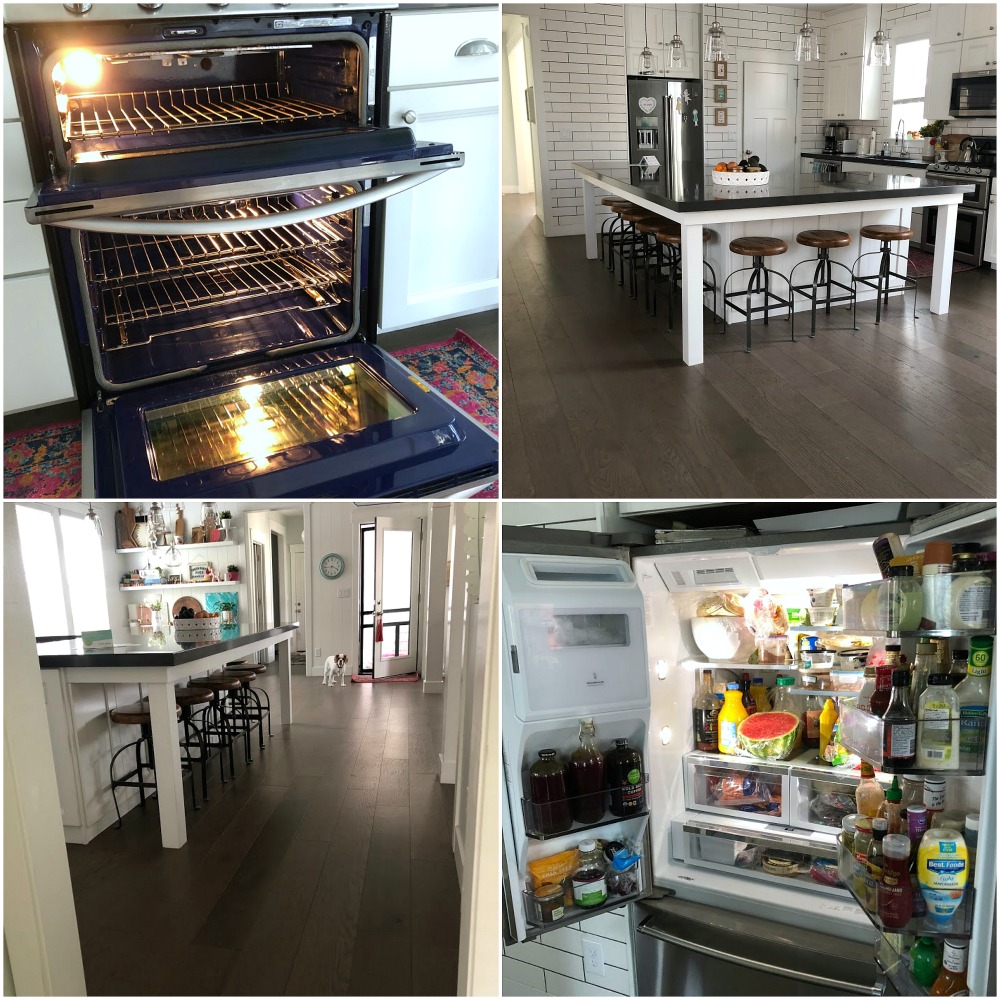 Our powder room on the main floor was transformed. They wiped down the tile on the walls and now it shines.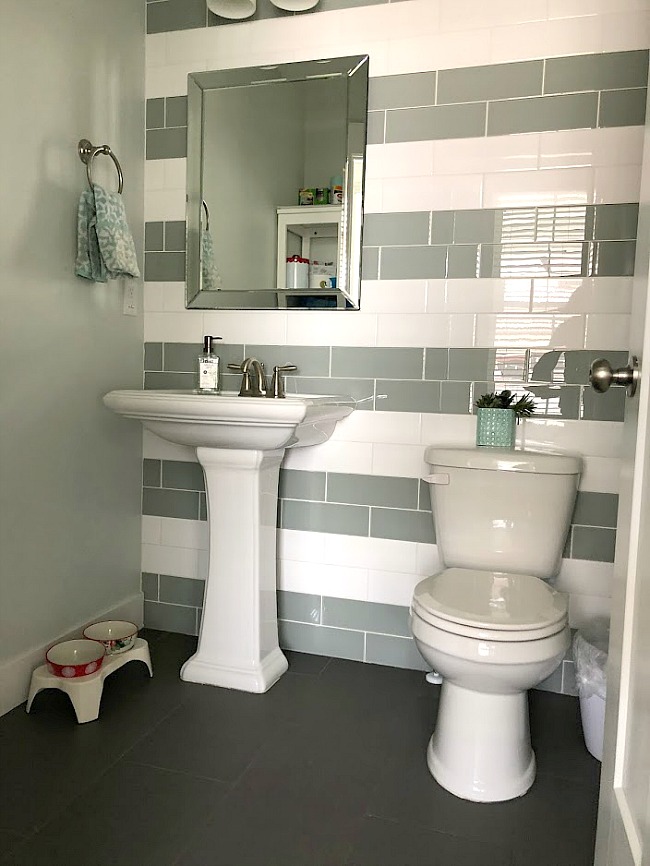 We came home OUR home and it was cleaner than it has ever been! I think it was better than staying in a hotel because it's where we live. And it was so nice to be in our own home that smelled so good and felt so fresh and clean!
Another thing that really impressed me with Merry Maids is how hygienic they are. The maids all wear gloves. They have an ingenious method of keeping germs at bay. Merry Maids has color-coded their microfiber cleaning towels. Red is for bathrooms, yellow is for kitchens, blue is for mirrors and green is for dry dusting. They never mix these color towels. They also have color-coded sponges in the same color use. After they are done cleaning they take all of the cleaning supplies back to their office and each color of towel and sponge goes into a matching tub where they are laundered separately with a hospital-grade detergent. I loved hearing that!
Head on over to www.merrymaids.com to find out where there is a location near you and get to planning your perfect staycation just in time for Labor Day Weekend!
Here's a little video of our staycation!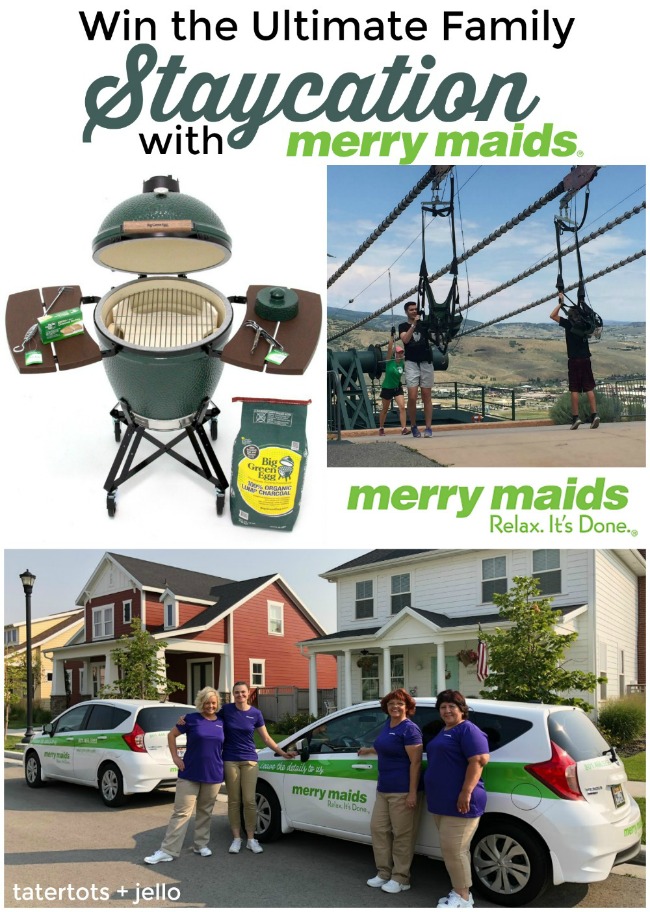 And now I have a special treat for YOU! I've teamed up with Merry Maids to give YOU a special staycation!
Win $500 toward a cleaning service by Merry Maids PLUS a a big green egg so YOU can make staycation memories!
A random winner will be selected on August 31st. The winner will be contacted via email and the name will be posted here.
I hope this inspired you and your family to try a staycation!
Thanks Merry Maids for helping make our staycation so wonderful for being able to come home to a blissfully clean home!
Have a beautiful day!
xoxo