My friends at ecomom.com are giving one lucky TTAJ reader a $100 gift certificate!
I'll show you how you can win later in the post, but first …
It's important to me, my husband and our family to make healthy decisions for our family.
What that means is that we want to be gentle to the Earth and
make our home environment and food as healthy as we can.


(That's why we buy wind power to offset our energy use, choose fluorescent and LED bulbs,
and even have our milk delivered from a local organic producer, for a few examples.)
Turns out thinks those things are important, too.
Ecomom.com is a cool online store where you can get all kinds of awesome things for your family like cleaning supplies, baby food, diapers, beauty supplies and more.
(we already use Yes To Carrots beauty products and Seventh Generation cleaning stuff, both of which ecomom.com carries).
Because I already think they're an awesome company trying to do good things,
I was excited to hear about their "It's All Good" project.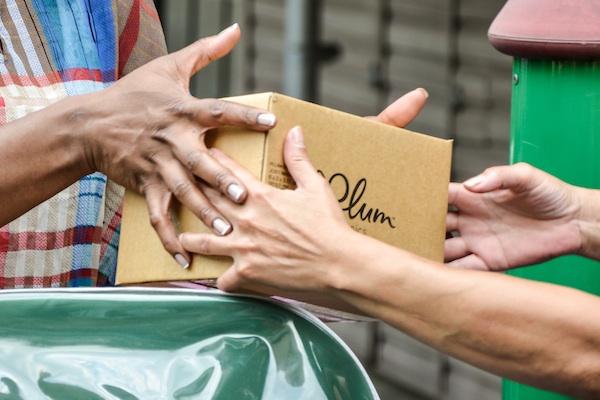 Here's the idea:
Because there are millions of hungry kids in the US, ecomom.com has a new program to help feed kids in need with the same quality food that they carry!
Their goal in the coming year is to feed 100,000 U.S children with nutritious, GMO-free, organic food.
Read on to see how you can get involved, and win $100 to ecomom.com:
The It's All Good project is simple: every time you buy something on ecomom.com, they provide a needy child with meals. They're not just any meals, they're the same organic food they sell and eat themselves. They work with local agencies to get this food where it is most needed across the US.
In fact, they recently did a "food drop" in New York at The Women's Housing and Economic Development Corporation (WHEDco) in the Bronx. (In these pics: ecomom.com Chief Mom Officer Emily Blakeney, ecomom.com co-founder and CEO Jody Sherman, and actor/dad David Arquette):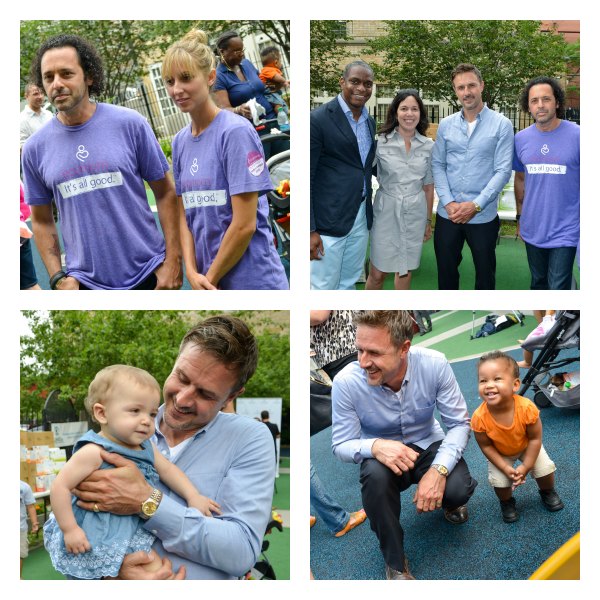 * * *
ecomom.com believes, like I do, that it's important to choose wholesome food and products for your family, and that we should also be aware of our impact on the Earth. And they also believe in giving back: this new It's All Good effort is proof of that.
You can get involved, too.
Here's what you can do:
1. Watch the video about the program and the NY food drop to learn how you can help. (You'll need to "Like" the page to watch the video.)
2. Share the video with your friends (share with 5 or more and you can win a $100 shopping spree from ecomom.com)
3. Visit ecomom.com and check out the cool, ec0-smart products they sell. If you buy something, every order buys meals for hungry kids across the US (and shipping's free above $50!)

I'm excited to help ecomom.com with this project!
Have a fabulous Wednesday!
xoxo

PS: This is a sponsored post on behalf of ecomom.com. All opinions are 100% mine. I am excited to partner with ecomom.com to help kids in need. For more information about my disclosures, see here.