You know how much I love printables! And with the number of pages I print, I like to have a quality printer at home. I've been loving the new HP Photosmart 7520 e-All-in-One printer, and I have one to give away to one lucky reader!
Woo Hoo!!!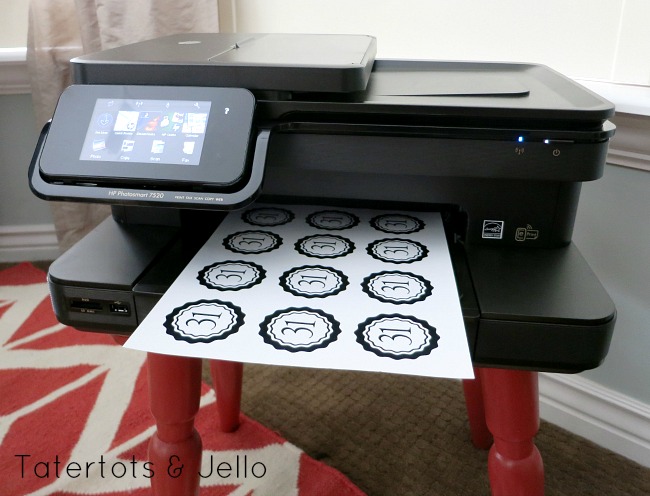 Here I am printing my Halloween Popcorn Box & Medallion Printables
Here are a few of my FREE Printables I have created in 2013!!
The HP Photosmart 7520 e-All-in-One printer has been just amazing! It was super easy to set up over my wireless network, so I can print to it from any computer in the house. Plus, I can even print to it from my phone with HP apps or by using a special HP e-print email address! I've used the copier and scanner capabilities and they're easy and awesome too. I like how I can print or copy on both sides of the paper — and the automatic document feeder on the top is so easy to use. The print quality has been excellent, and my printables have never looked better. It uses 5 ink cartridges instead of the usual 4, which has made a difference in how my photos look! A few of my favorite features:

Left: I like how I can print photos directly from memory cards or USB sticks — I can take a picture with my camera and print it right on the printer. Middle: And I can print those photos on photo-sized paper. The double tray lets me leave 4×6 (or any size) photo paper in the top tray and regular printer paper in the bottom tray so I don't have to switch back and forth! Right: The wireless feature is great — I can print over my wireless network or using the HP easy wireless connection — so if someone needs to print and they aren't on my wireless network they can print directly to the printer!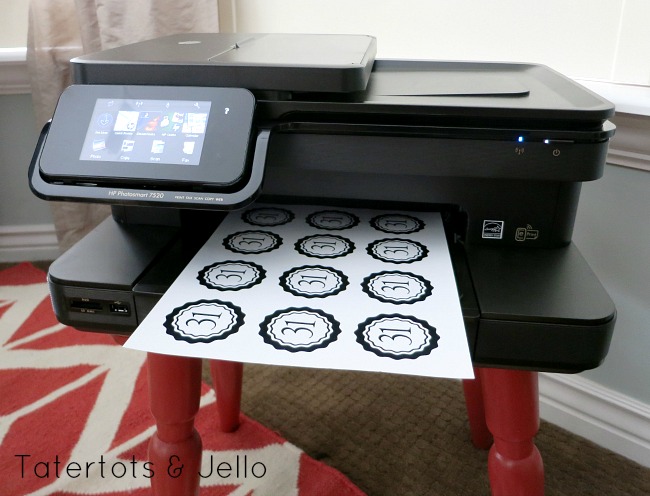 And you can see the easy touchpad menu. Besides the features you'd expect, it will even print kids activities, the weather, news and more. HP has apps you can download to the printer to make it even more useful! (You can download all of the details in this PDF if you want.) And the best part: HP is giving away a prize pack of an HP Photosmart 7520 e-All-in-One printer PLUS paper and supplies to one lucky TTAJ reader! Here's how to enter to win:
Happy Friday!!
I can't wait to see who wins!!
xoxo
HP provided products for this sponsored giveaway; regardless, content and opinions are mine. See my disclosures.