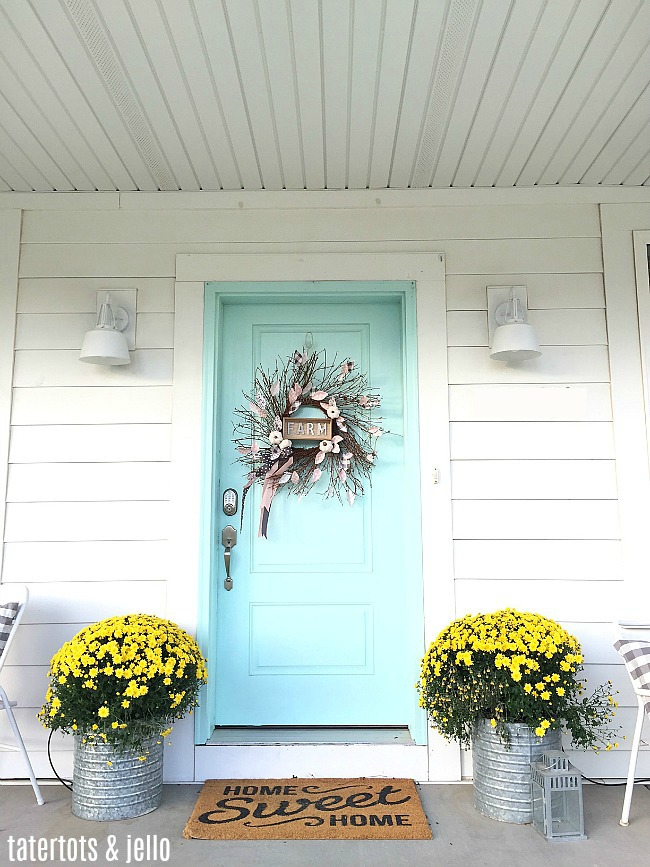 Farmhouse Fall Wreath with Paper Leaves. I love decorating our porch for different seasons. Of course Fall is one of my favorites. Although the weather is still warm, I can feel fall in the air in the evenings. And with my kids going back to school last week, I thought it was the perfect time to create a fall wreath and give my porch a little mini-makeover for Autumn!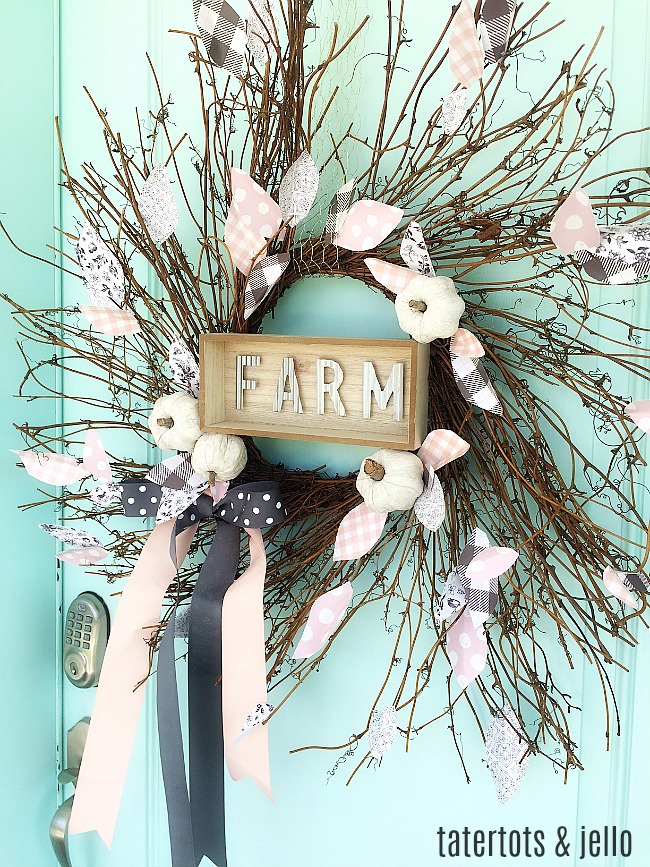 Farmhouse Autumn Wreath with Paper Flowers
Quite a few years ago I created a really popular wreath with fabric leaves and a decoupaged star.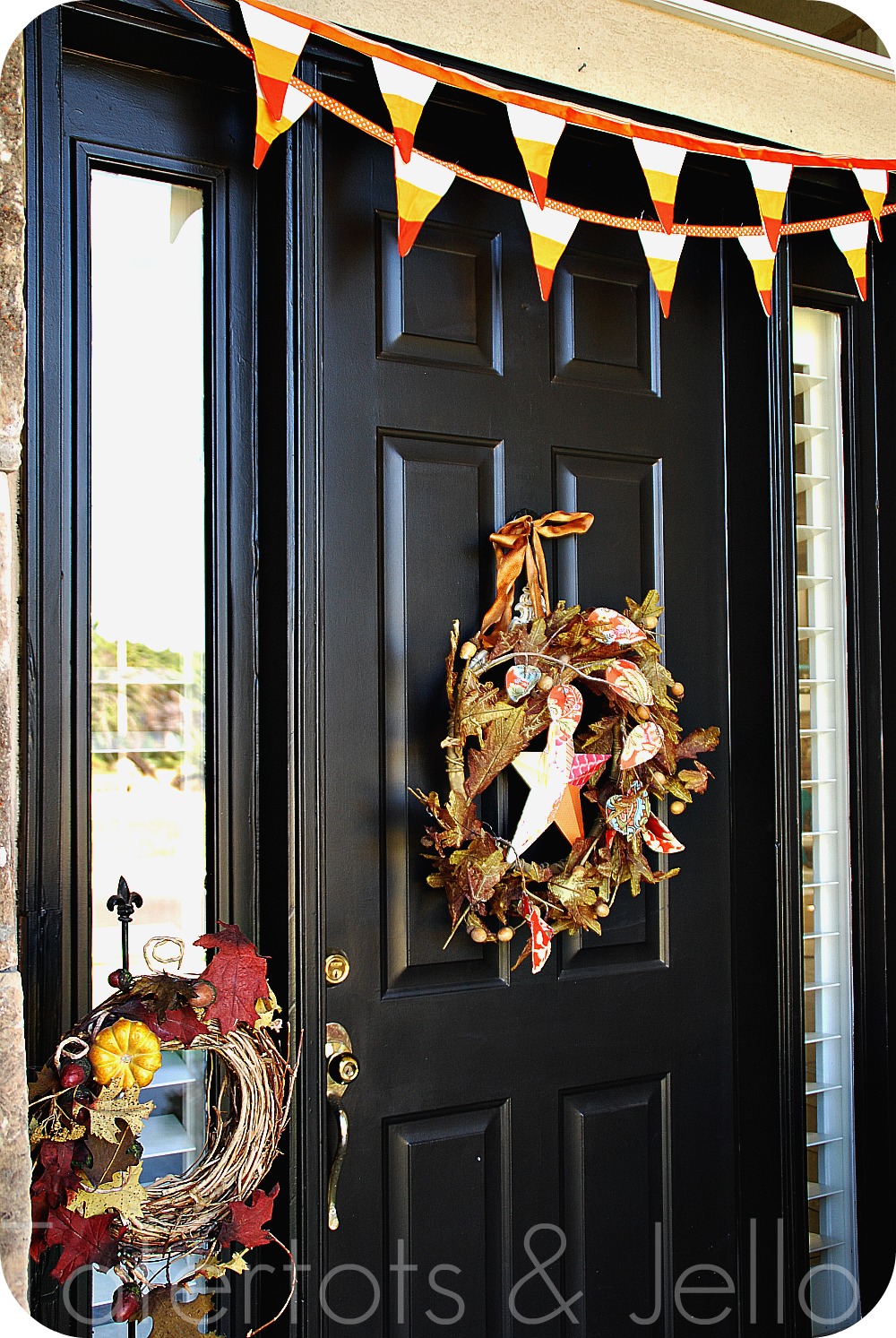 Fall Wreath with Fabric Leaves
It has remained one of my favorite projects. I thought it would be cool to do a newer version of that wreath and use paper from my Pebbles line!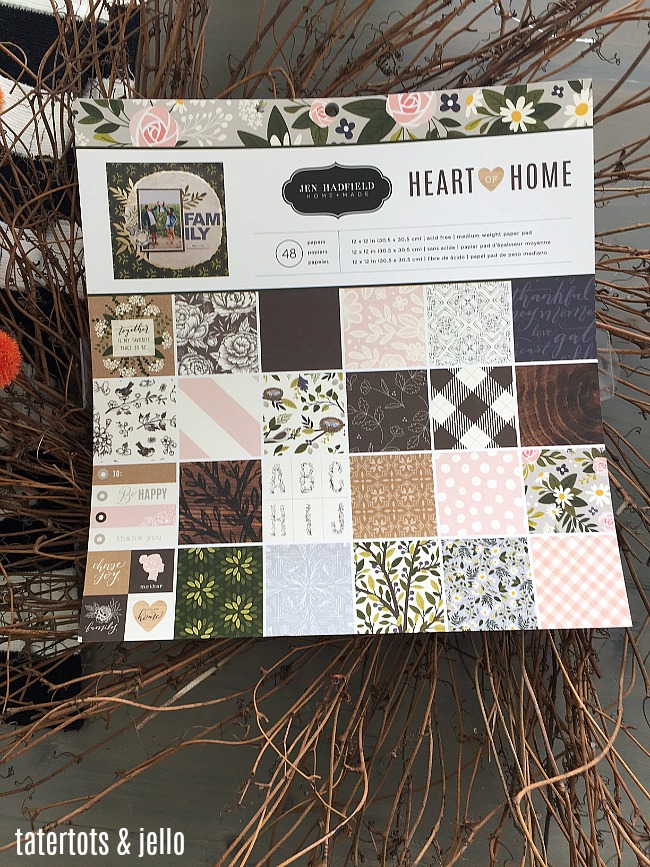 Farmhouse Autumn Wreath with Paper Flowers
Here's how I made this Farmhouse Fall Wreath with Paper Flowers:

Supplies:
Twig Wreath, or grapevine wreath and some branches
4-5 coordinating sheet of paper or you can also use fabric – I used my Heart of Home Pebbles Paper
hot glue gun
A little sign or star for the middle (I found mine at Target in the dollar section)
Ribbon for embellishment
3-4 little pumpkins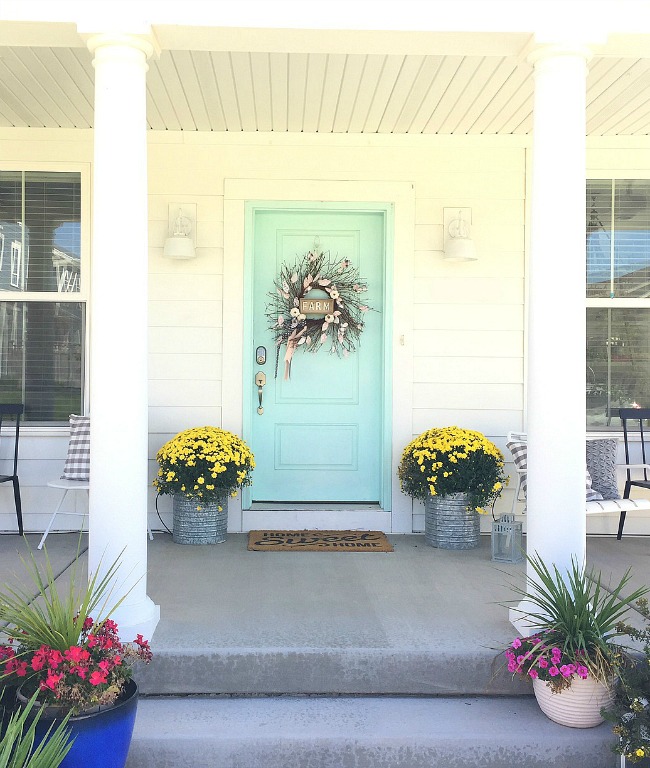 Farmhouse Autumn Wreath with Paper Flowers
Directions:
Take your wreath and add branches if you don't have a twig wreath
Cut different sized leaves out of scrapbook paper or fabric. If you are using fabric, you will need to have a font and back to make it heavy enough that it can stand up on the branch. So double your fabric over so you have two leaves that match exactly.
Fold your fabric leaves in half, lengthwise to make them more dimensional.
Hot glue your fabric or paper leaves onto your wreath. I made some large leaves and smaller leaves and then layered them together on the wreath.
Add your star or a saying to the middle (optional)
Hot glue your small pumpkins onto the wreath. I glued them on top of the edges of the little sign in the middle.
Add some ribbon and hang it up!

I added some yellow mums I found at Costco and some checkered pillows.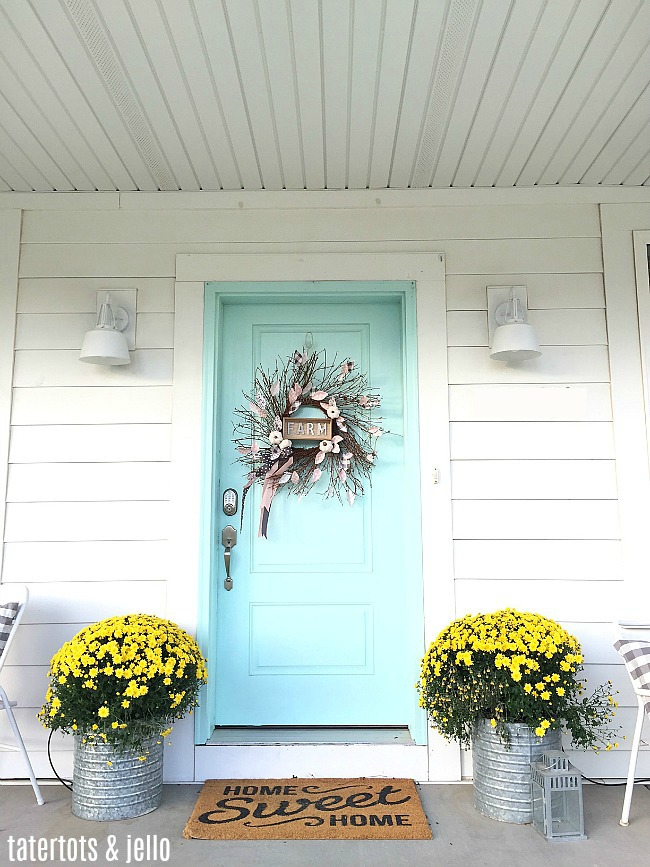 I love the way my porch looks for Autumn!
Here are a few other projects I have made for Autumn: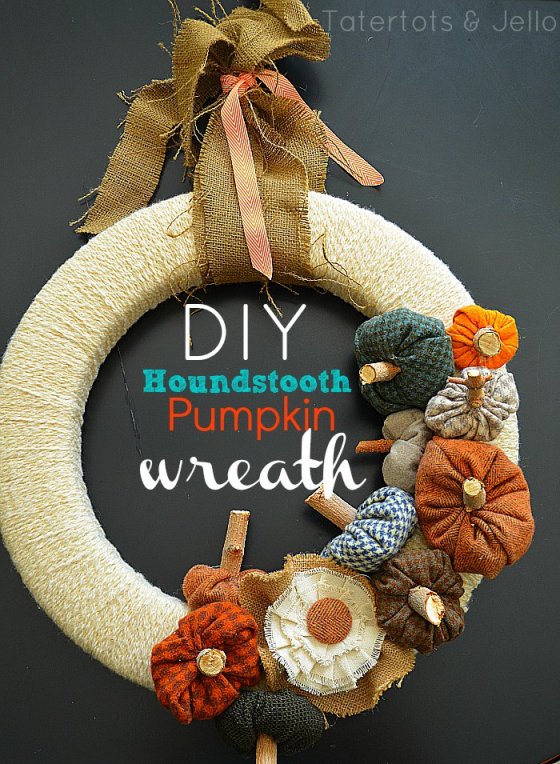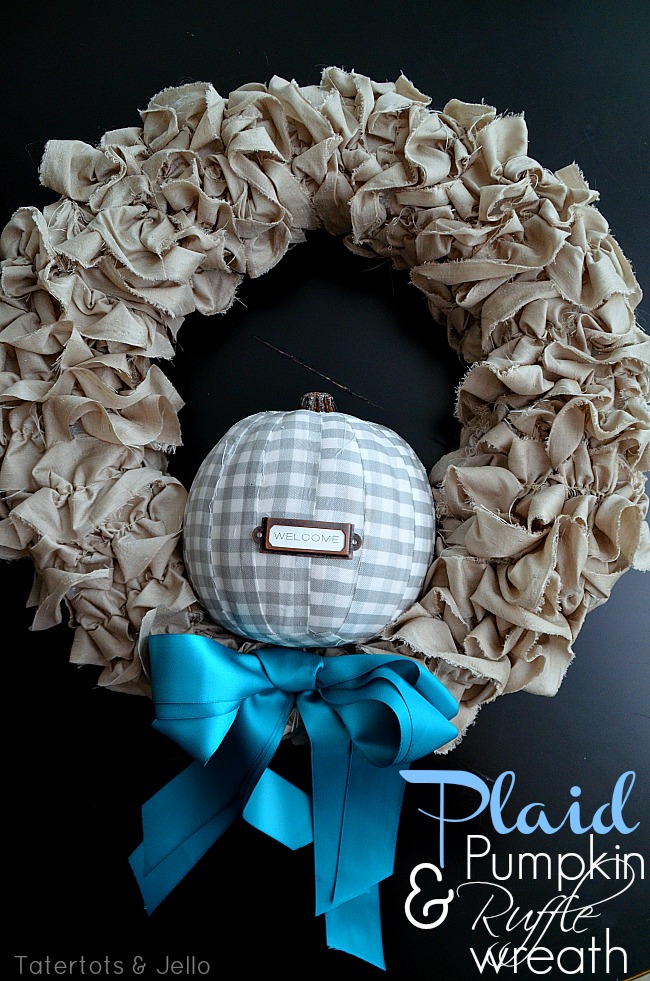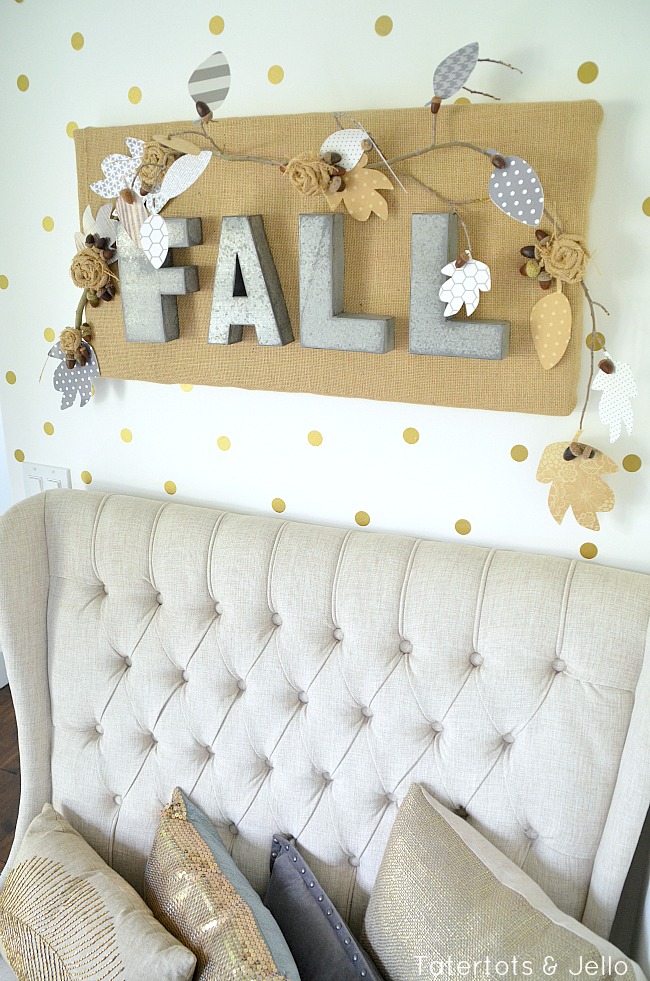 Burlap and Metal Letters Fall Sign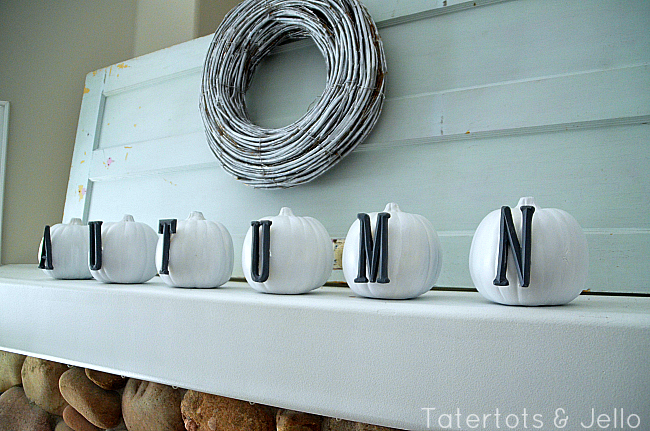 Modern Fall Mantel and Autumn Pumpkins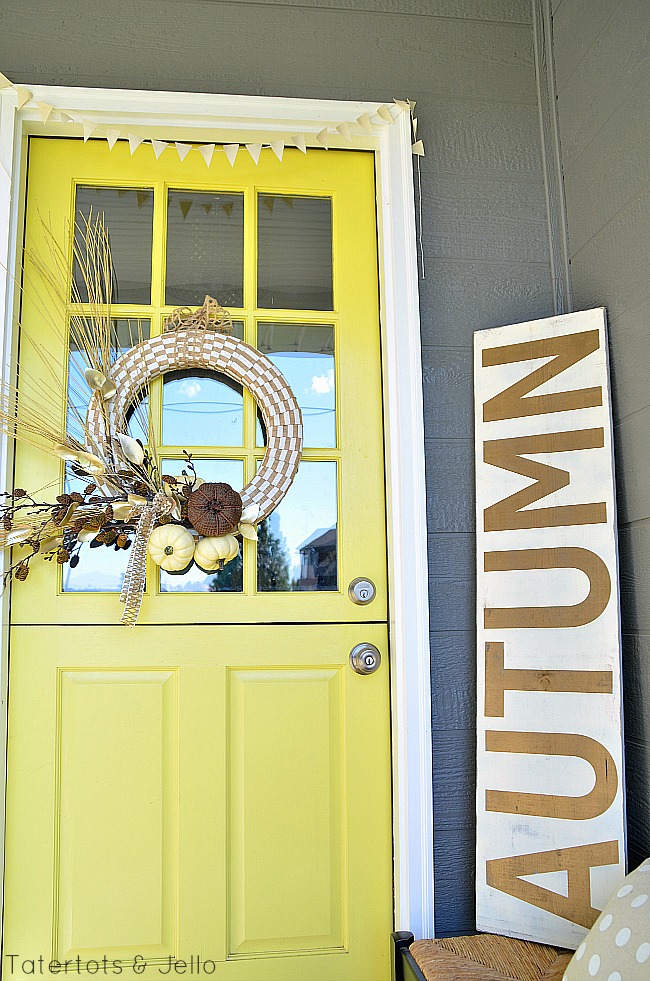 Fall Wreath and Giant Autumn Typographical Sign
What projects are YOU working on for Fall?
Have a GORGEOUS Day !
xoxo