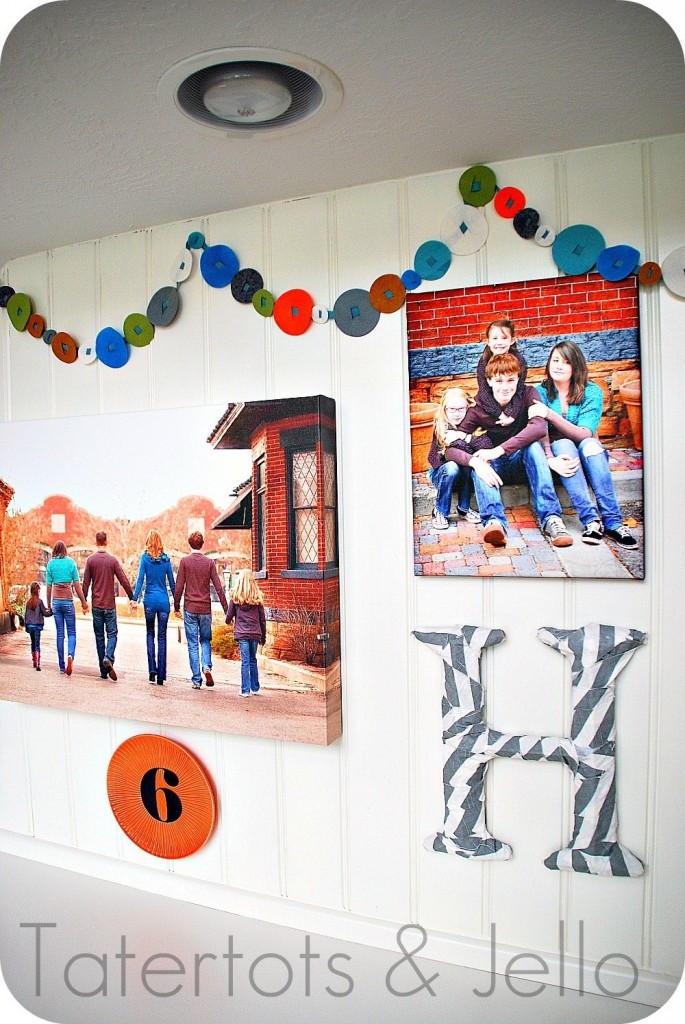 I have a little nook under my stairs where I love to display our family photos.
This space has undergone a few different changes over the years. This summer we decided to change things up just a little…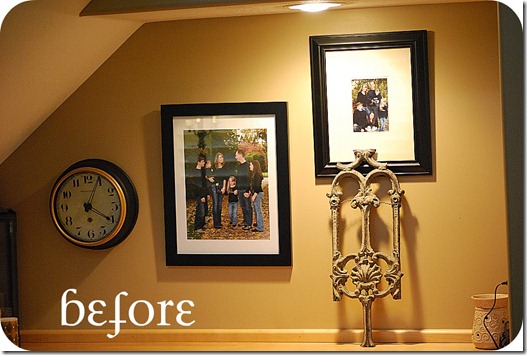 This is what it looked like when it was painted a dark brown color with pine cupboards underneath.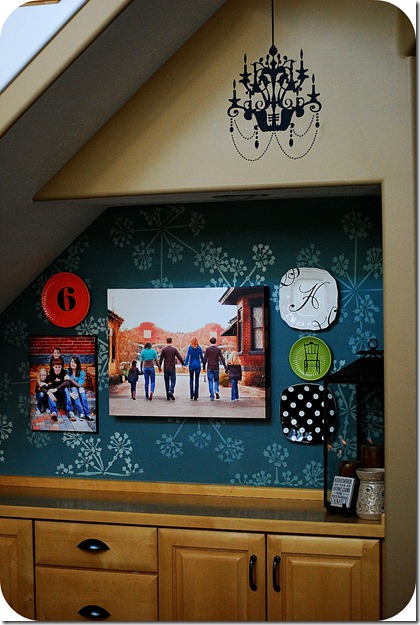 Then I stenciled the area but decided it needed a little lightening up….So we thought the cupboards would be pretty painted white and we added some beadboard to the back.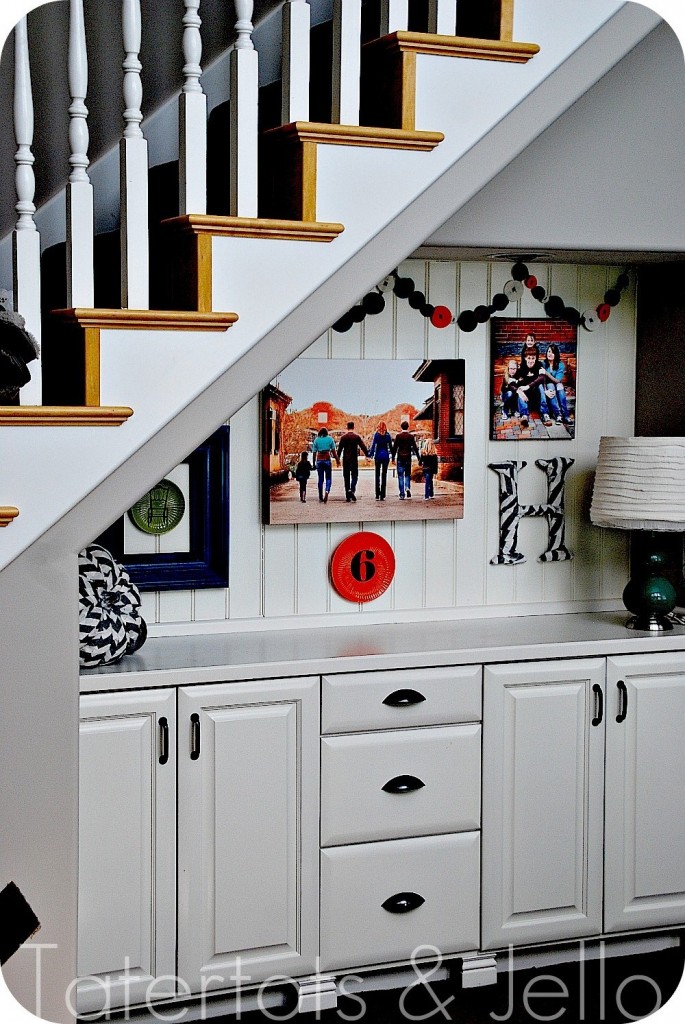 \
You can buy beadboard sections at your hardware store in different sizes. And it comes all pre-primed. So all you need to do is paint it and nail it up!!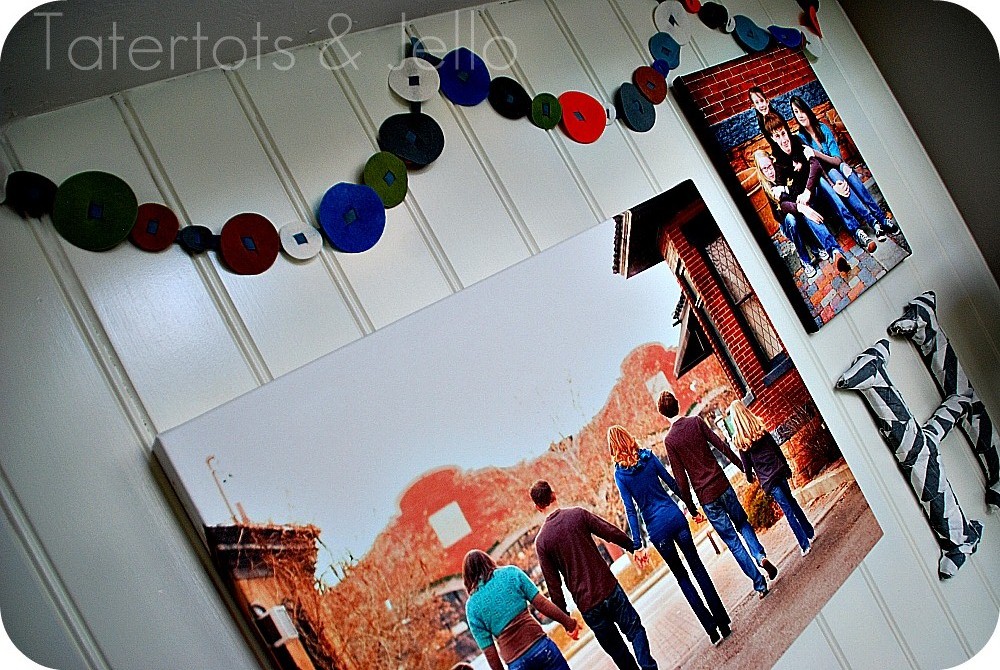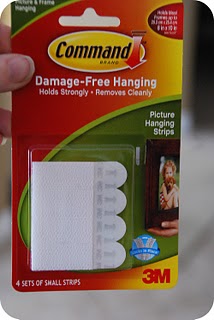 I didn't want to put any holes in the beadboard, so I hung the pictures with 3m Command Strips. So when I want to change the area up in awhile, all I have to do is pull the strips off and it won't damage the beadboard.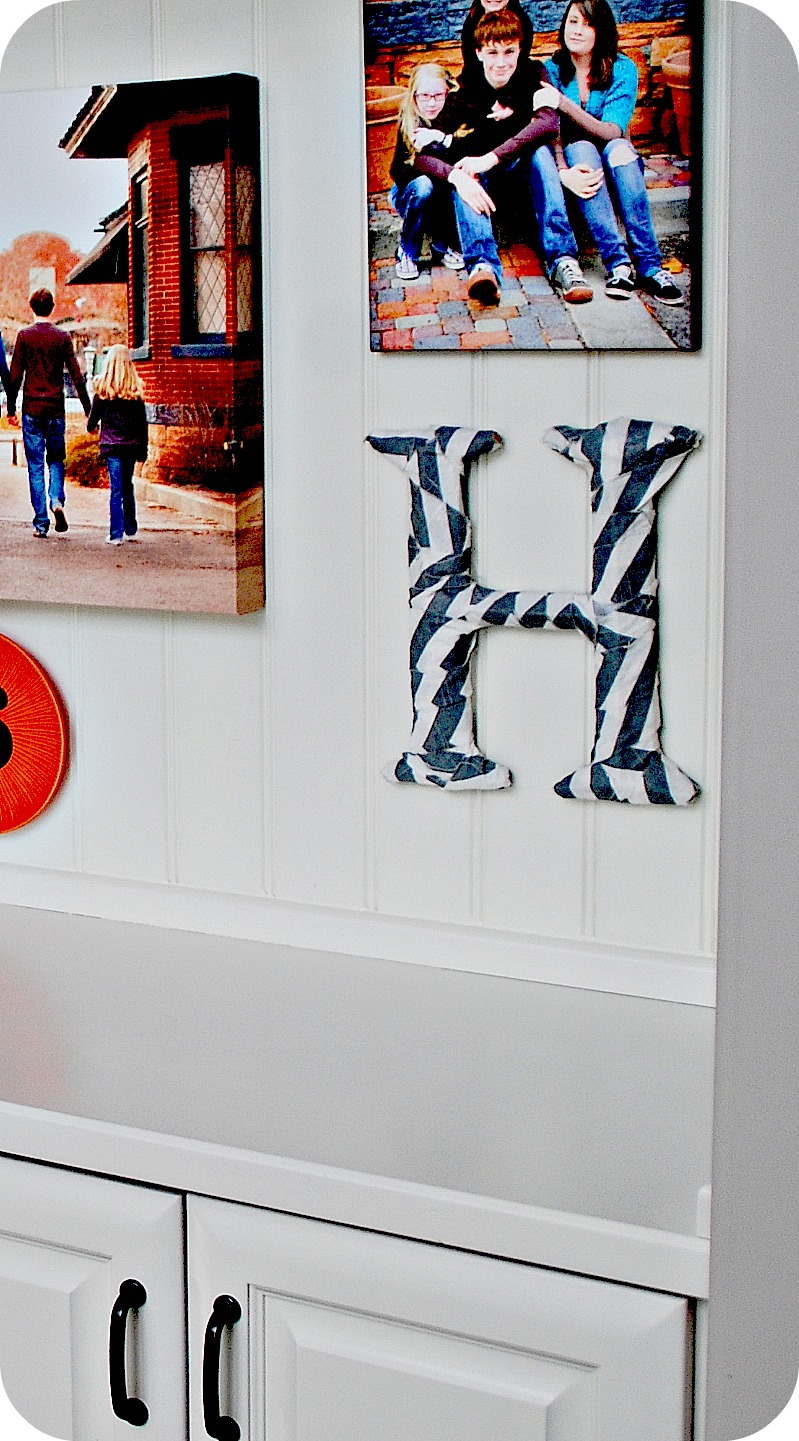 I hung our family pictures, plus a few other embellishments. I took a gold "H" letter and wrapped and decoupaged with some Chevron fabric that matched the some pillow I made for my family room. And I also sprayed a garage sale frame turquoise for a pop of color. And added a couple bright plates with some vinyl. And then I made a little felt circle bunting and attached it to the top of the space with some gummy poster paste.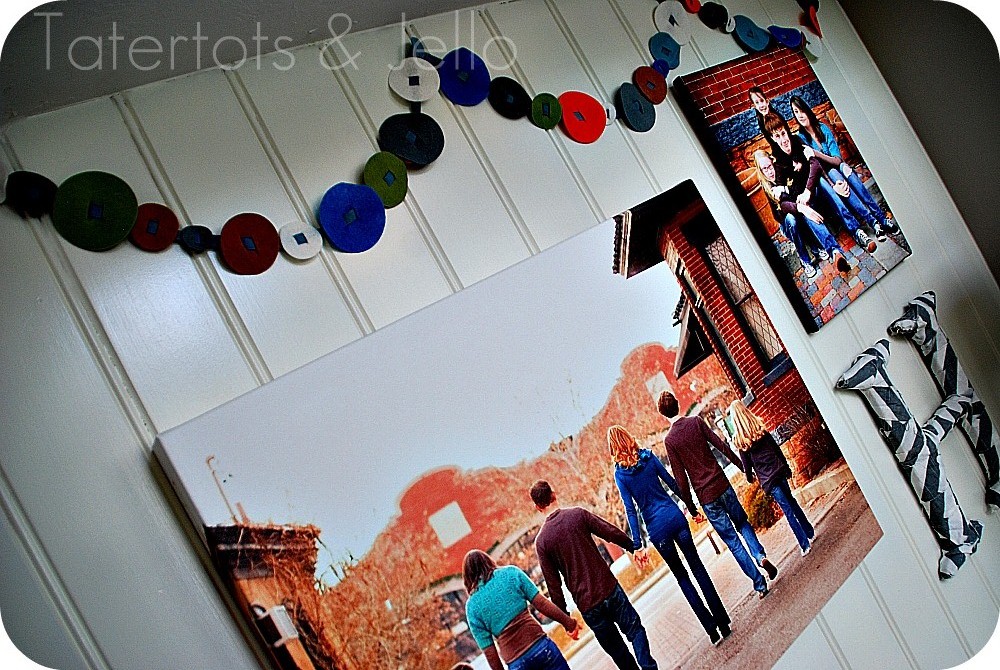 I love the white space with the bright pops of color. And it will be so easy to change up when I want a change. I know that about myself. I love to change things up!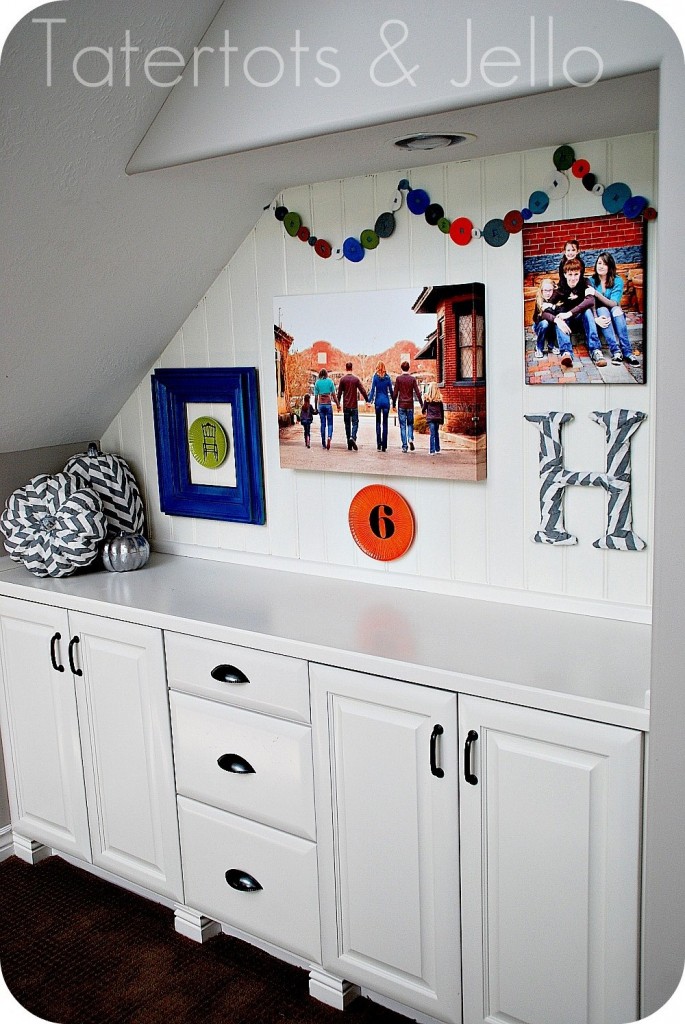 Tell me — do you have a special place where you like to display YOUR family pictures?
How do you decorate that space??

xoxo
PS — Be sure to check out Kristen Duke's Decorating With Portraits Series — she has amazing guests sharing how THEY decorate with photos!!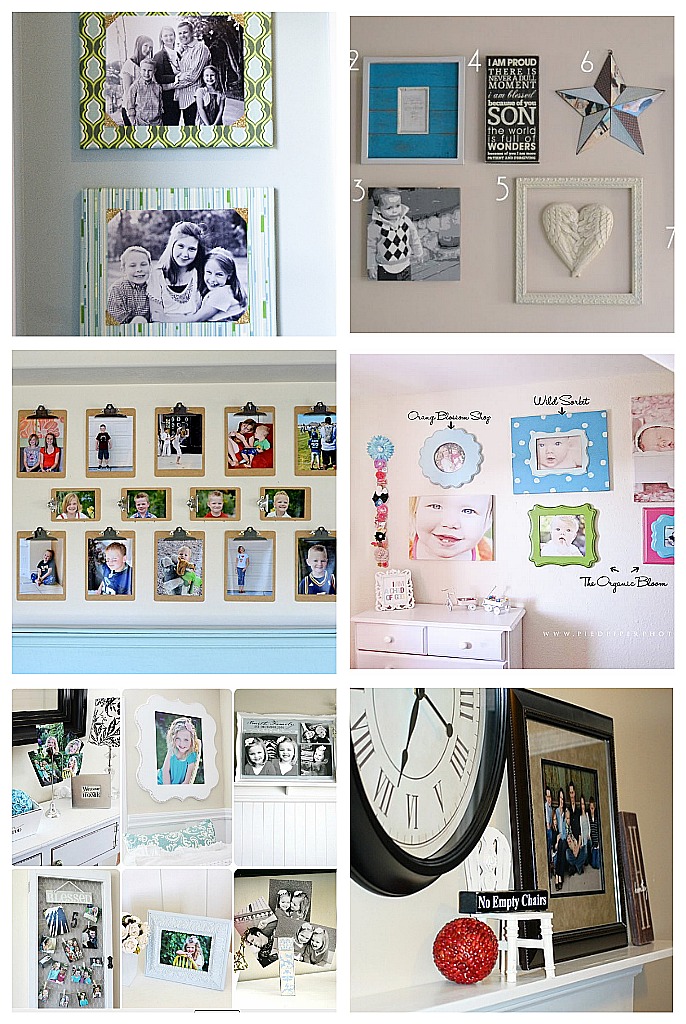 4. Pied Piper
6. The Idea Room
And more!!