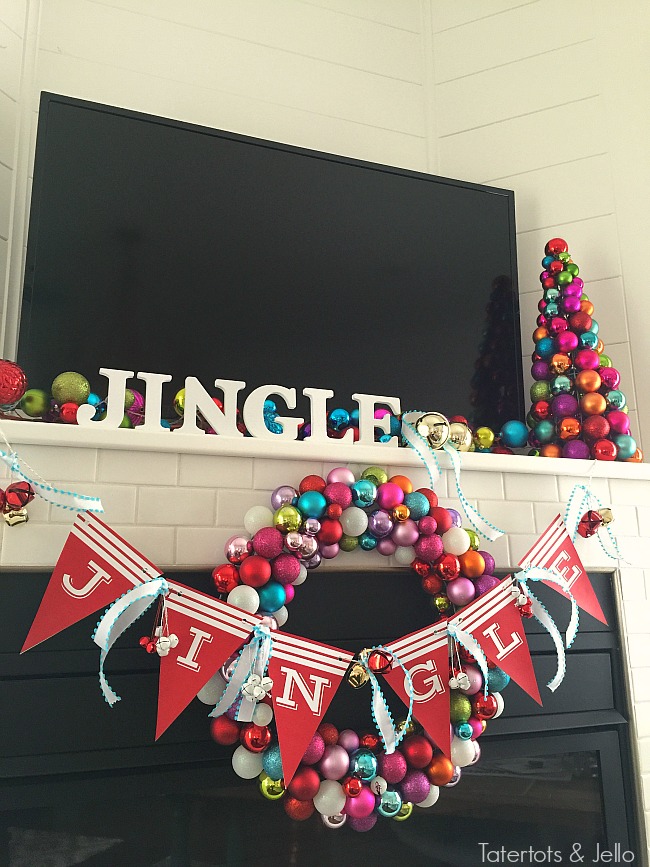 I love this time of the year! Our favorite thing to do this season is watch family holiday movies together. As soon as Halloween is over, we get the Christmas movies out. Since we moved into the #1905Cottage, I connected our TVs and we've been downloading movies. I've found that downloading movies can be less expensive than buying DVDs. It's so easy to do and I love that I own the digital downloads. I also love that we can access all of the movies from any of our TVs. So sometimes we watch them in the family room as we wrap presents, but other times we all pile on my bed and have a slumber party movie night! (Thanks to Fox Home Entertainment for sponsoring this post and project!)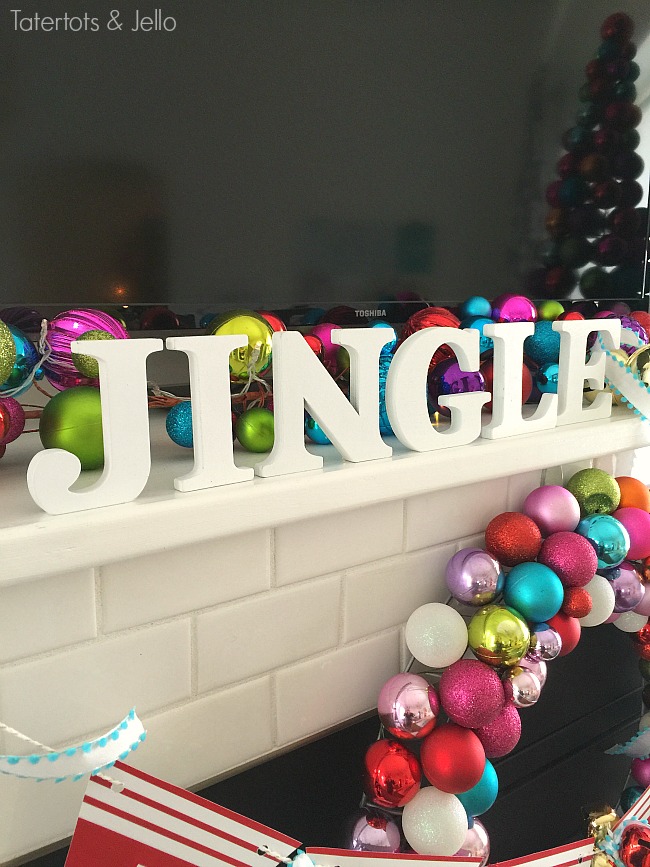 When I was asked to participate in '12 Days of Fox Christmas Movies' campaign a few week ago, I found so many Christmas movies that I remember loving but that I hadn't introduced my kids to! One of the ones I hadn't seen in so long was Jingle All The Way! Do you remember it?? With Arnold Swartzenegger and James Belushi. We all settled down for a movie night and my kids loved it.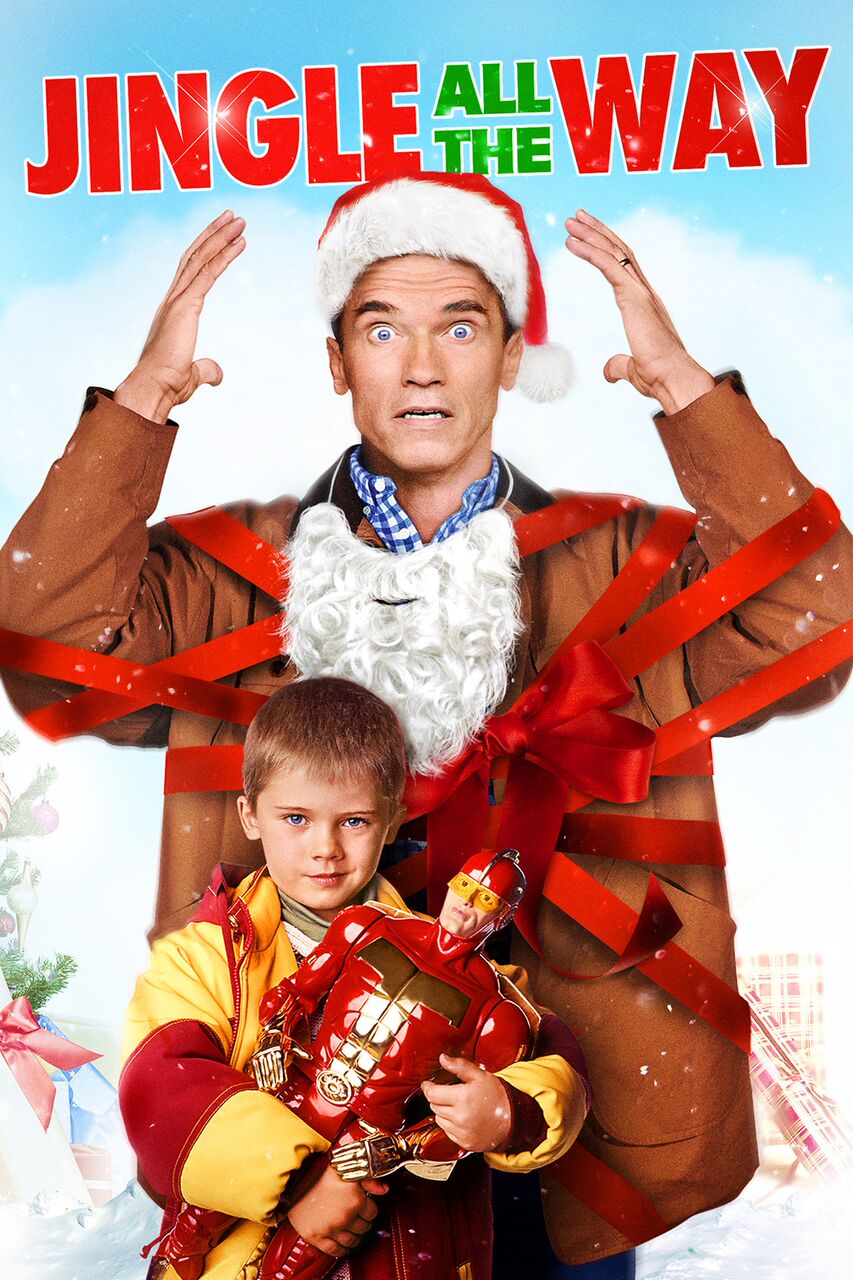 One of the messages in the movies that really resonated with me is how caught up we can all get in the "hype" of Christmas. Getting that perfect gift. And sometimes it's easy to lose sight of what Christmas is all about. I loved that this movie brought that message that being together with your family at this time of year is most important. I really want my kids to "get" that as they grow older.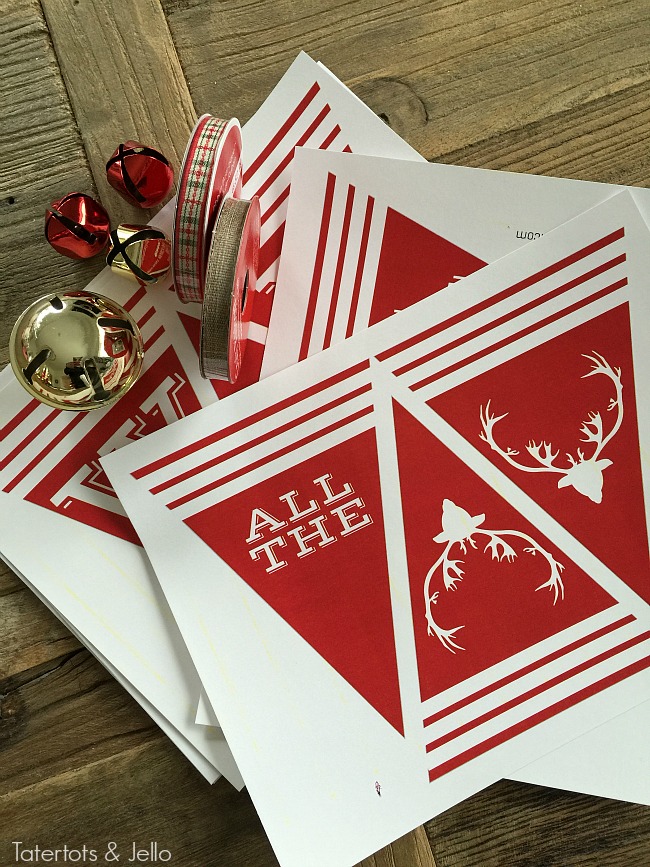 And to celebrate that message – of the importance of holiday cheer and remembering the true meaning of Christmas, I thought it would be fun to create a little "Jingle All The Way" mantel in the front room of our home.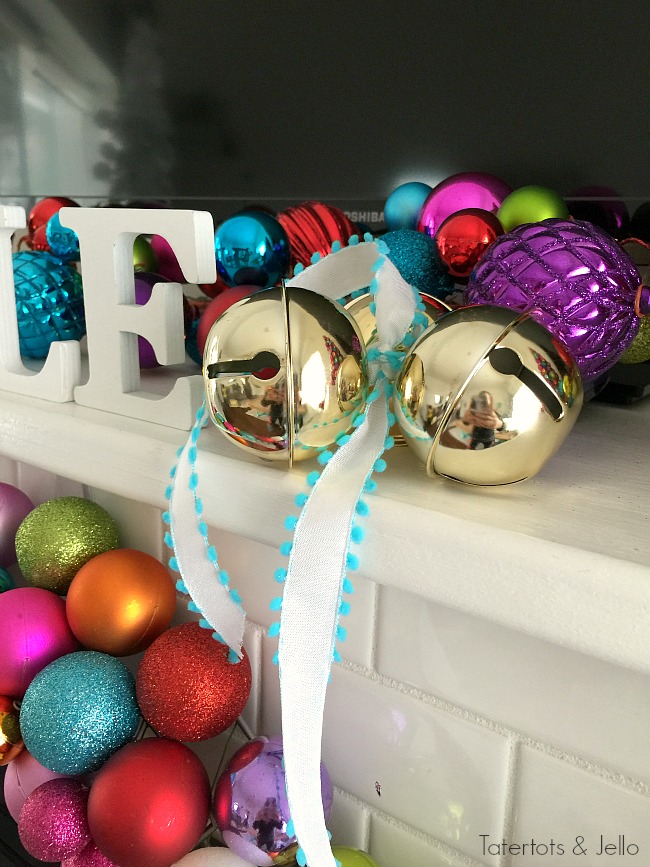 I created a Jingle Pennant Banner. You can easily print out the banner and use all of it, or parts. I used the JINGLE words but there is also the whole JINGLE ALL THE WAY pennants. I used some festive ribbon and different sized jingle bells and added them to the banner.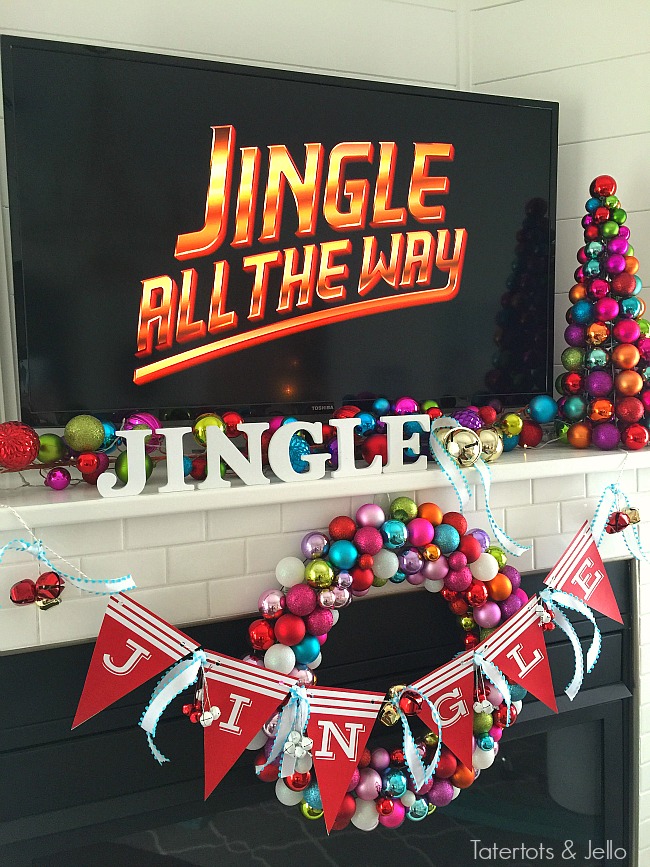 I also bought some small craft letters for $1 each at my local craft store to spell out JINGLE above the pennant.
I think it's such an easy way to decorate and celebrate this festive season. You can hang it on a mantel or shelf, on your tree, or even over a doorway in your home.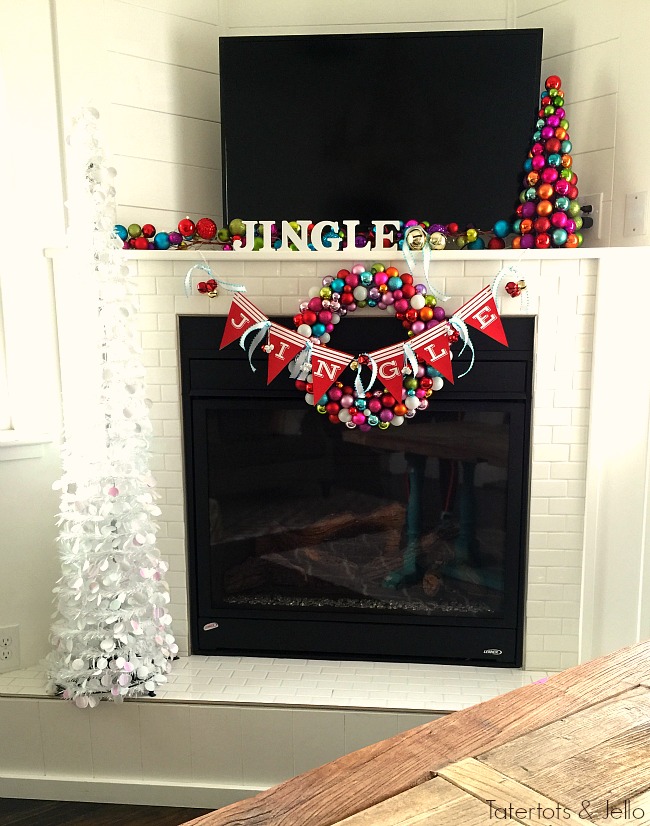 Here are the printables. I've included four pages – not just the word "JINGLE" but also a couple of extra pages that include the words "all the," a couple deer with antlers and the word "WAY" in case you want to spell the whole thing!
To download the printables, just right-click this link or the image below and choose "save as." As always, they're for personal use only.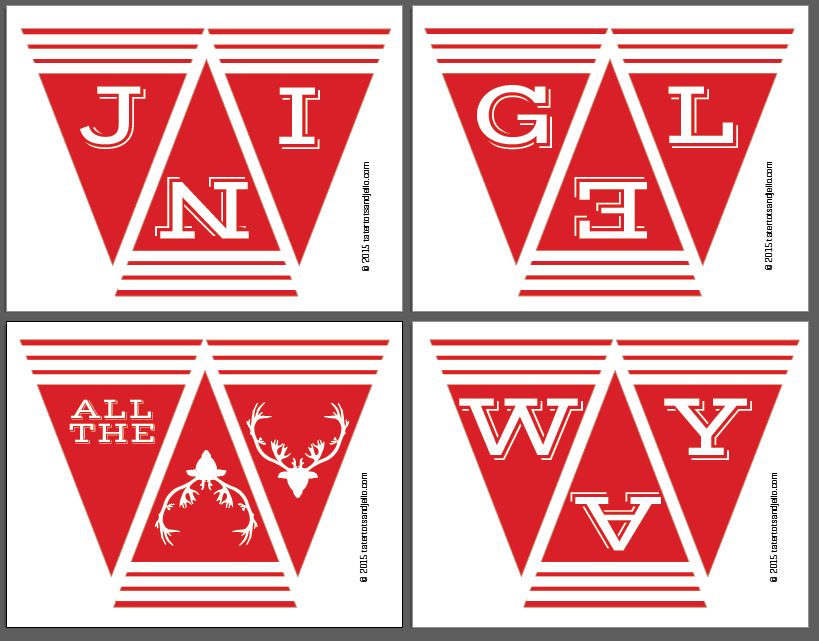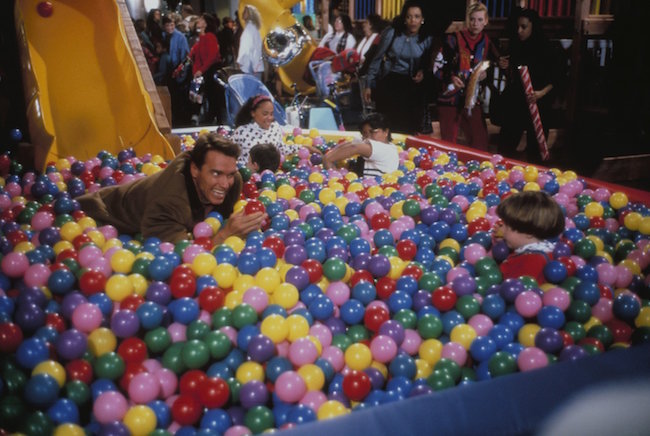 So break out the popcorn and download some holiday movies to watch with your family. There are so many great ones in the Fox Christmas Catalog to add to your digital collection — like Home Alone, A Christmas Carol and Miracle on 34th Street. I love that you can download them immediately (or stream) and the fun begins!
Digital HD makes watching your favorite Fox Christmas movies quick and easy. Simply buy Jingle All the Way by visiting download some holiday movies. Then watch on your tablet, smartphone, computer, or internet-connected TV and create memories that will last a lifetime.
Happy Family Holiday Movie Watching!

This post sponsored by Fox Entertainment, but the opinions and projects are all mine. See my disclosures.