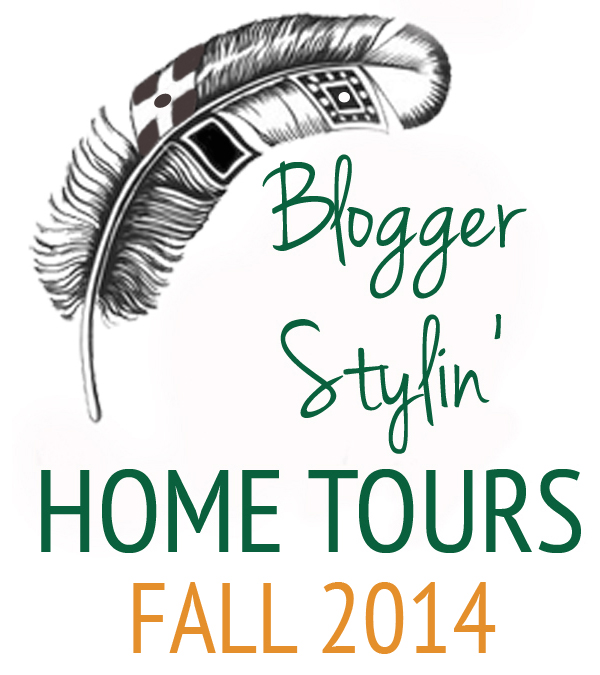 Hi! Welcome if you are coming over from Desert Domicile! I'm so thrilled to be part of the The White Buffalo Styling Co. — Bloggers Stylin' Home Tours! I have been so INSPIRED by all of the amazing ideas shared this week!! It's been so fun to see all of the beautiful homes and ideas!
I have BIG changes happening at the #1905Cottage. I am so excited to share all of the news soon! In the meantime, things are a little torn up over there. So I thought I would show some of the Fall ideas I have going on there as well as a SUPER easy Fall centerpiece idea that you can keep up all the way through Thanksgiving!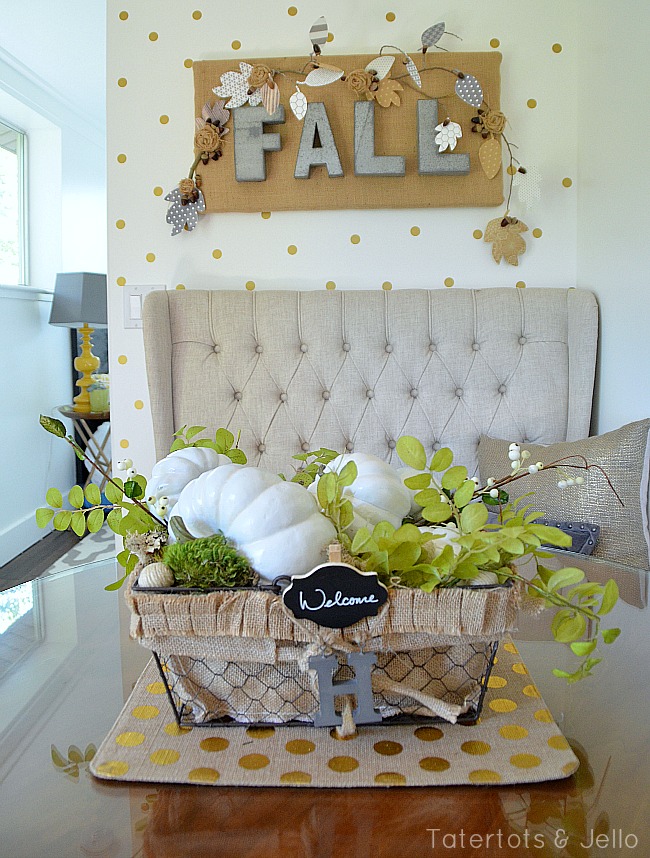 Here's the front of the cottage. I made a pumpkin wreath with gold accents and I love the way it look with the yellow dutch door.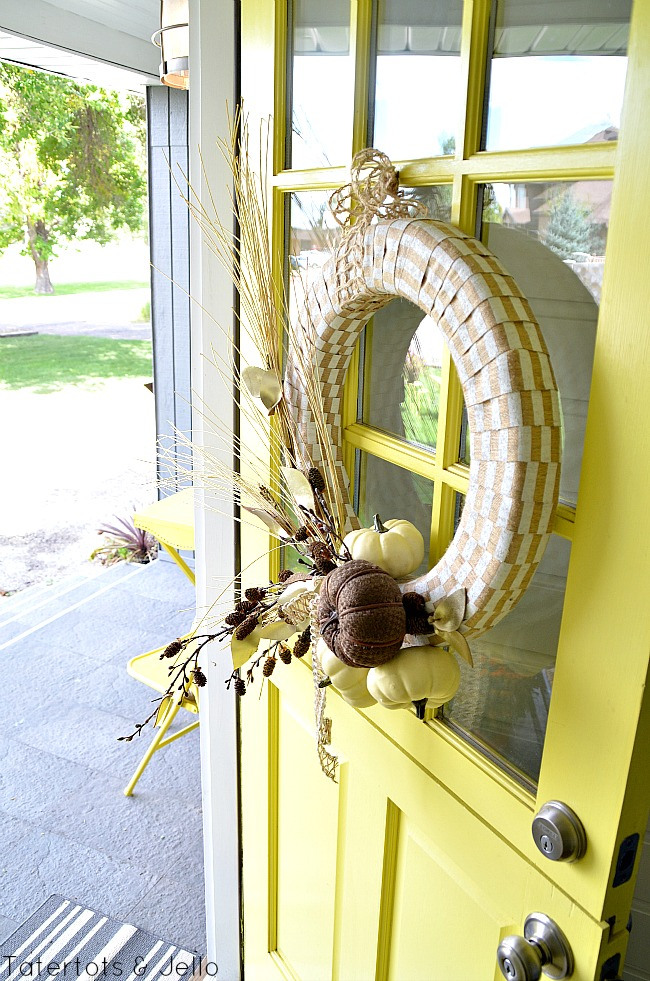 So festive!! I also made a big GOLD Autumn sign that I propped up in front.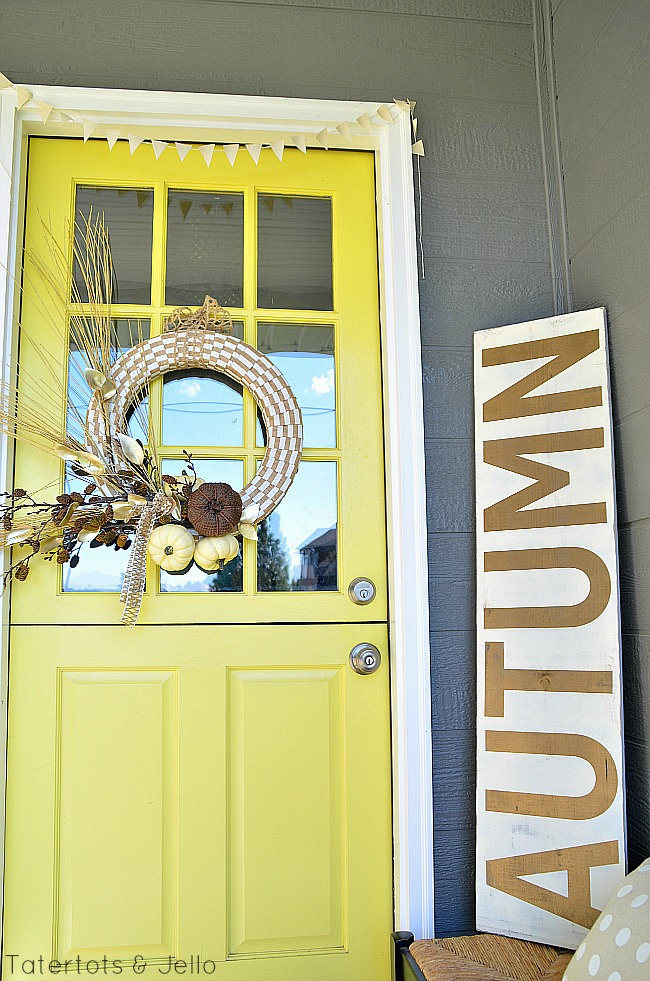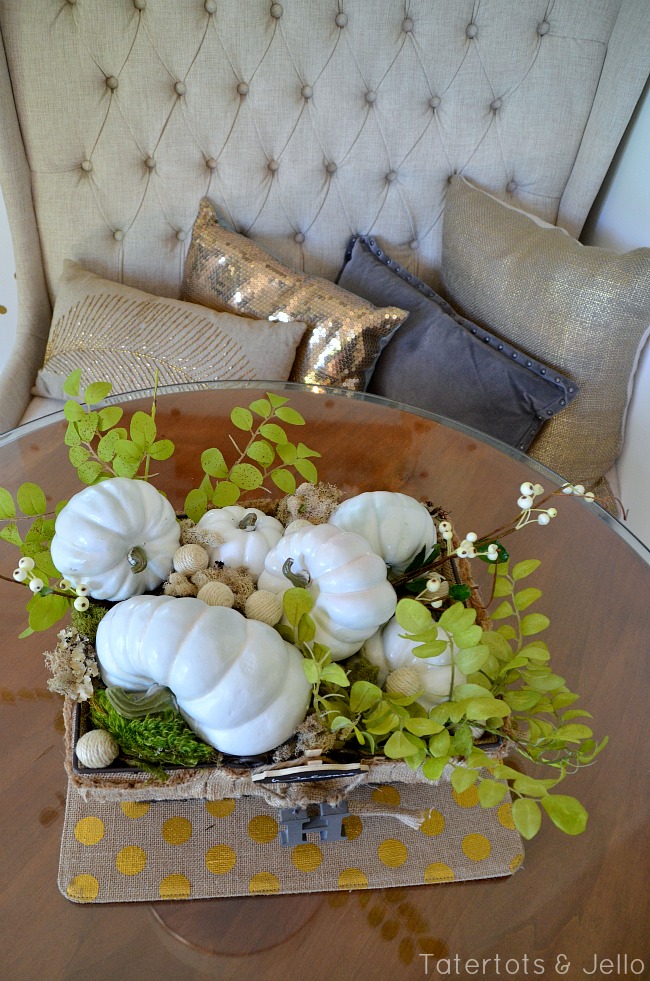 Here's how I made the White Pumpkin Centerpiece: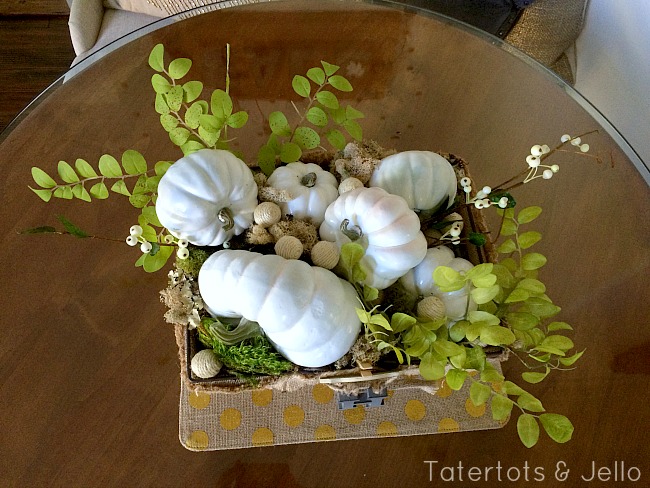 5 small pumpkins in a couple different sizes
white spray paint
moss
branches
a basket
burlap ribbon
a chalkboard tag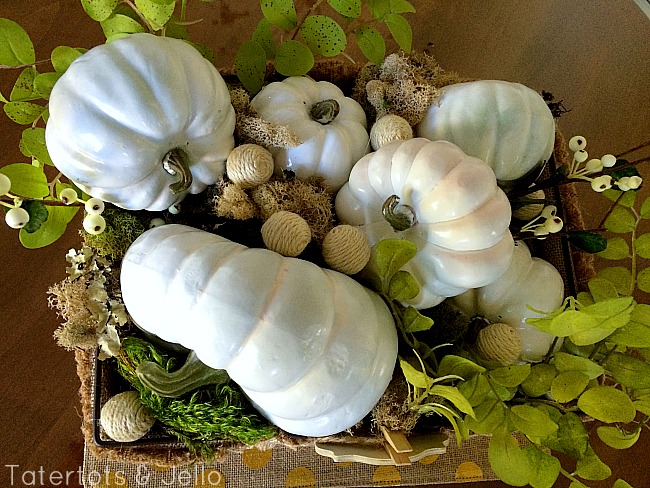 I found this little basket at Michaels – and it was half off so that was fun!
It already had a liner inside, but if you basket doesn't you can line it with a layer of burlap.
I added some ruffled burlap ribbon to the edge of the basket
I spray painted the pumpkins white. And to keep the stems from being white, the easiest thing to do is take a small section of tinfoil and cover the stem, scrunching it around the stem tightly. It works really well.
When the pumpkins were dry, I laid them inside of the basket, arranged the moss and the branches and added some little balls of twine for texture.
Then I clipped the chalkboard tag on and wrote a little fall saying.
I found the little metal letter also at Michaels and hung that in front as a final touch.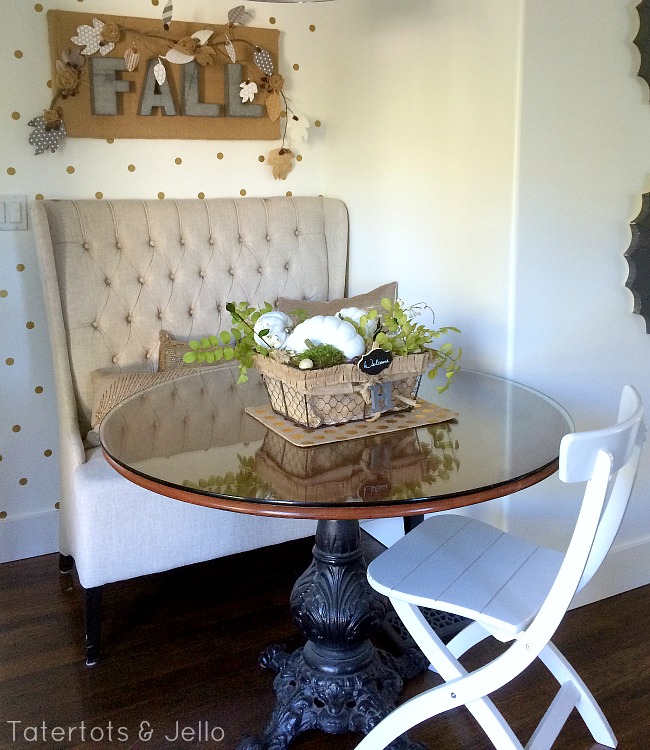 So easy!
Here are a few other fall things going on at my house. My Owl-o'ween mantel.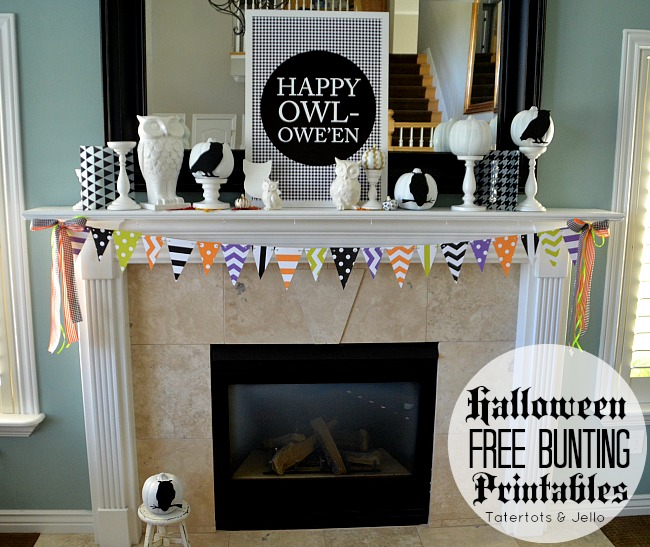 And another fall wreath I made – this pumpkin and plaid wreath. I think the grey and turquoise are a different take on the traditional fall colors.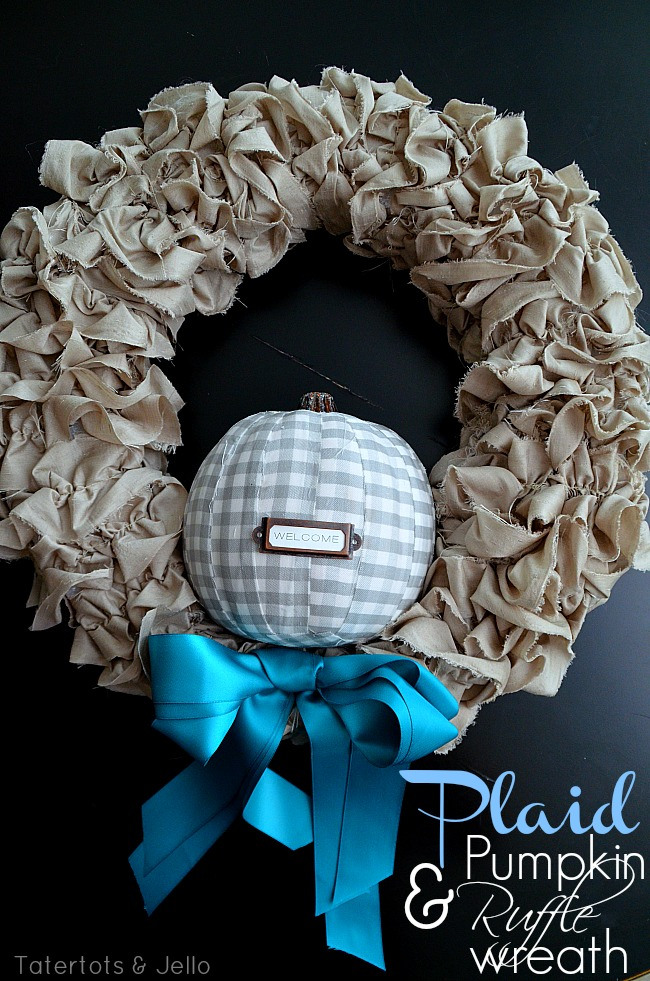 And I also made a mini version of the Halloween printables and made this Black & White Pennant Wreath!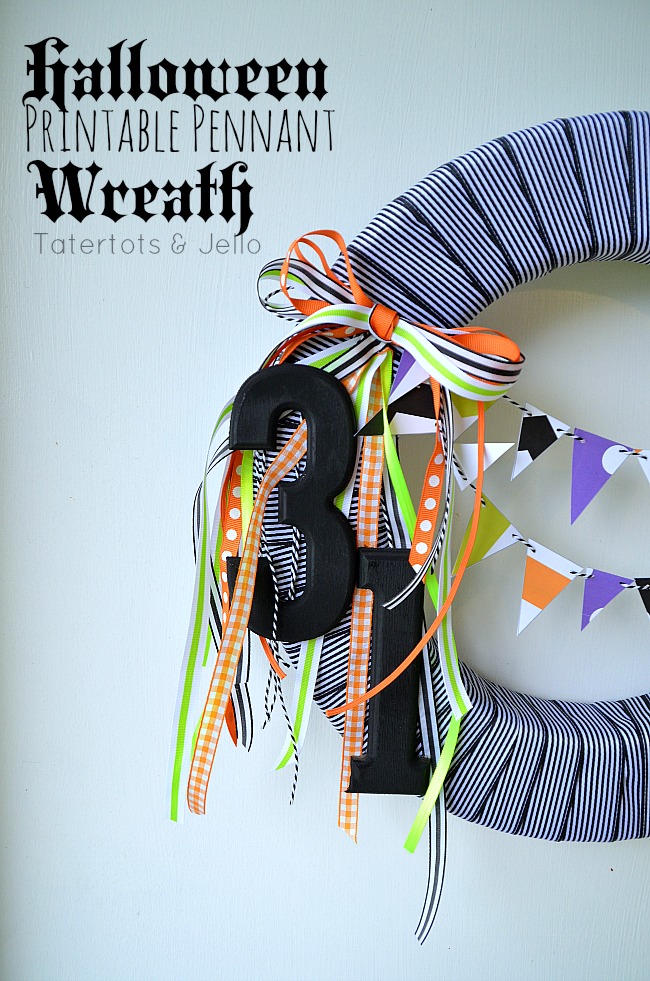 * * * * *
Be sure to head on over to the next beautiful home on the tour — Retro Ranch Reno. You will love it!!
Be sure to see all of the amazing Fall ideas at the Bloggers Stylin' Home Tours:
And here's the rest of today's line-up:
Tuesday's tours:
Wednesday's tours:
Thursday's tours:
Friday's tours:
Have a Beautiful Day!
xox