Essential Items for a Successful Airbnb. As an Airbnb Superhost, here are items guests love that have helped me achieve over 110 5-star ratings in 18 months!
Essential Items for a Successful Airbnb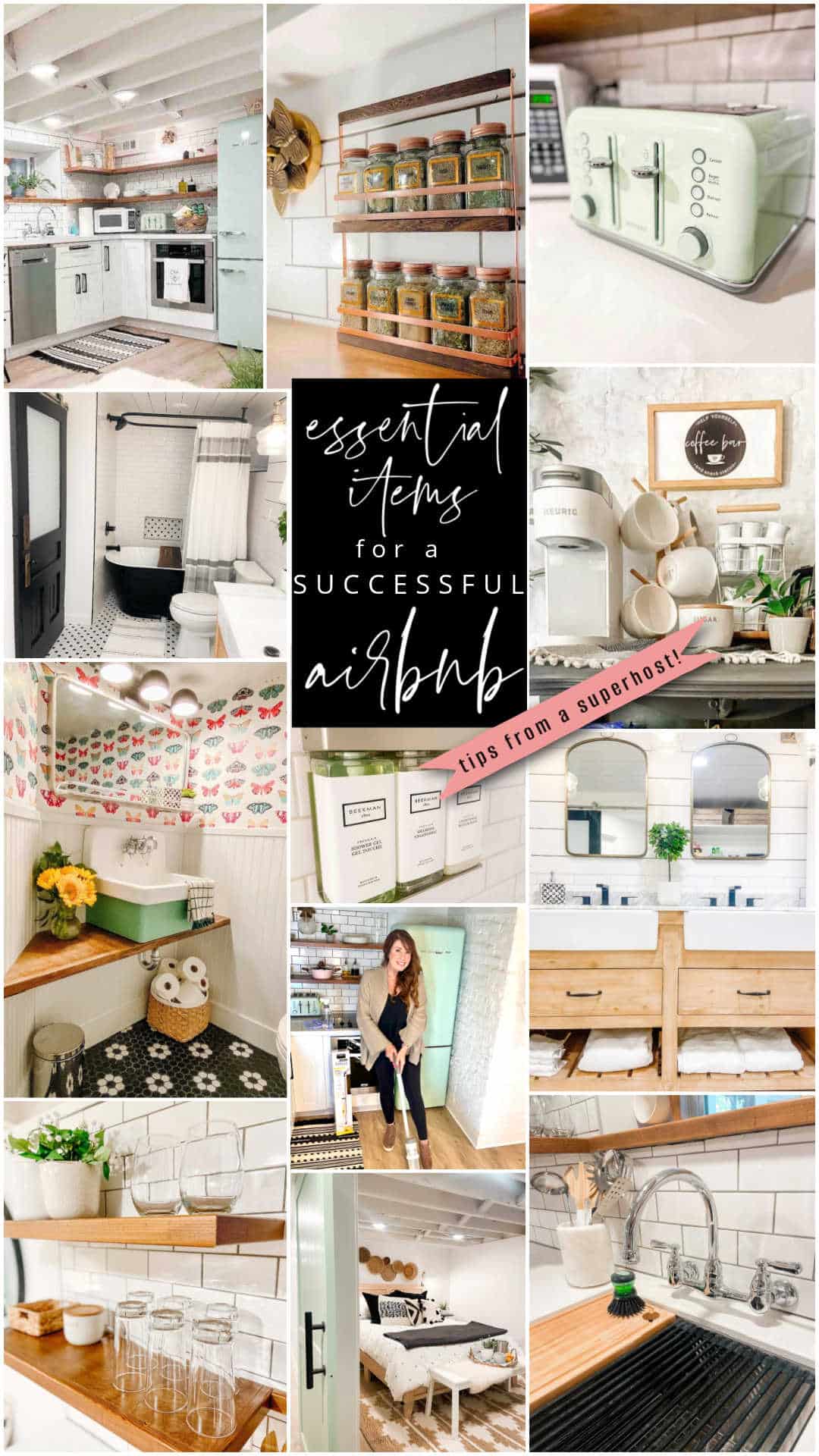 Hi friends! We've been running our 1891 Cottage Airbnb for about 18 months and it has been a great experience. I get asked all the time how I have been able to retain a 4.99 (out of 5) star rating with over 100 5-star reviews. A little backstory also on how amazing this is since we are: 1. renting a basement apartment and 2. the basement apartment has a really low ceilings.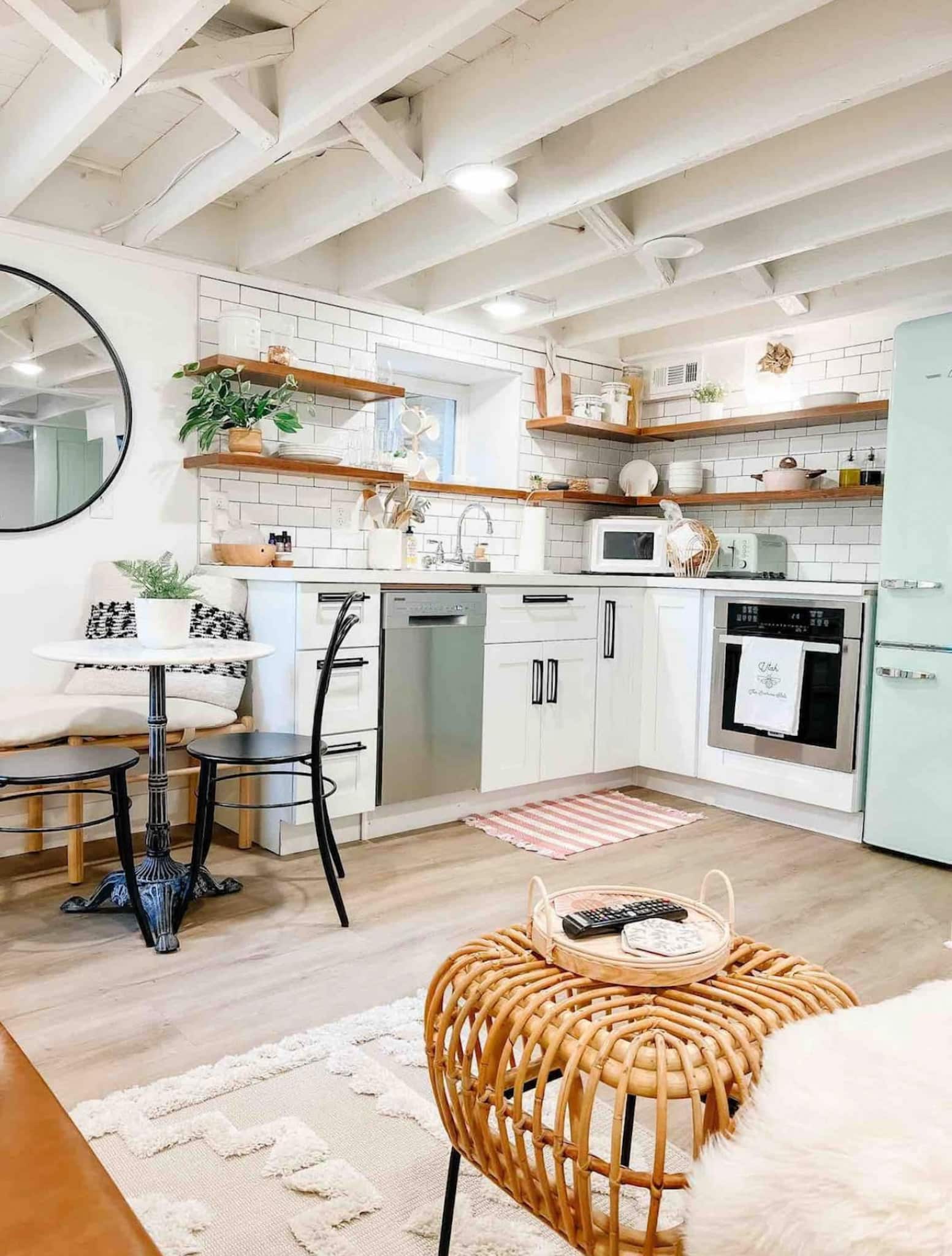 I still need to write a post sharing how we turned our dark, cramped basement into a light and airy Airbnb. I will do that soon and update this post with a link sharing the construction details! For this post I am focusing on items I use that guests love and links to those items to make it easy for you to access them for your Airbnb or for your own use!
Comfortable New Mattresses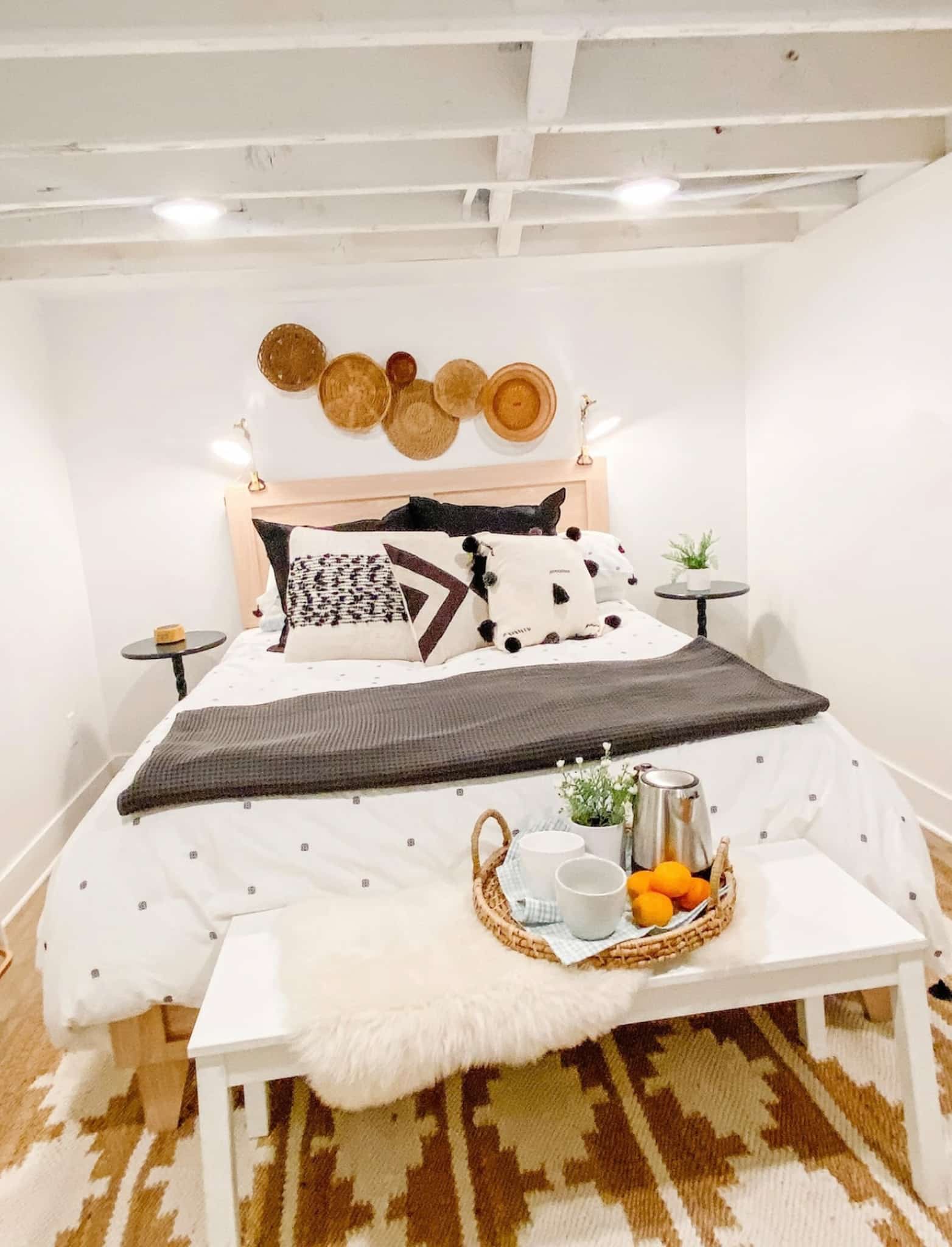 The first thing you should consider when deciding to start an Airbnb is the sleep satisfaction of your guests. The most important item is, of course, a comfortable mattress. And guess what? A comfortable mattress doesn't have to be super expensive. These are the mattresses we have in our unit and we also bought the king-sized version for the Airbnb I am helping renovate that is also in the Avenues. I've also had dozens of guests ask for the link to this mattress because they loved it so much. Here are the reasons why I love these mattresses: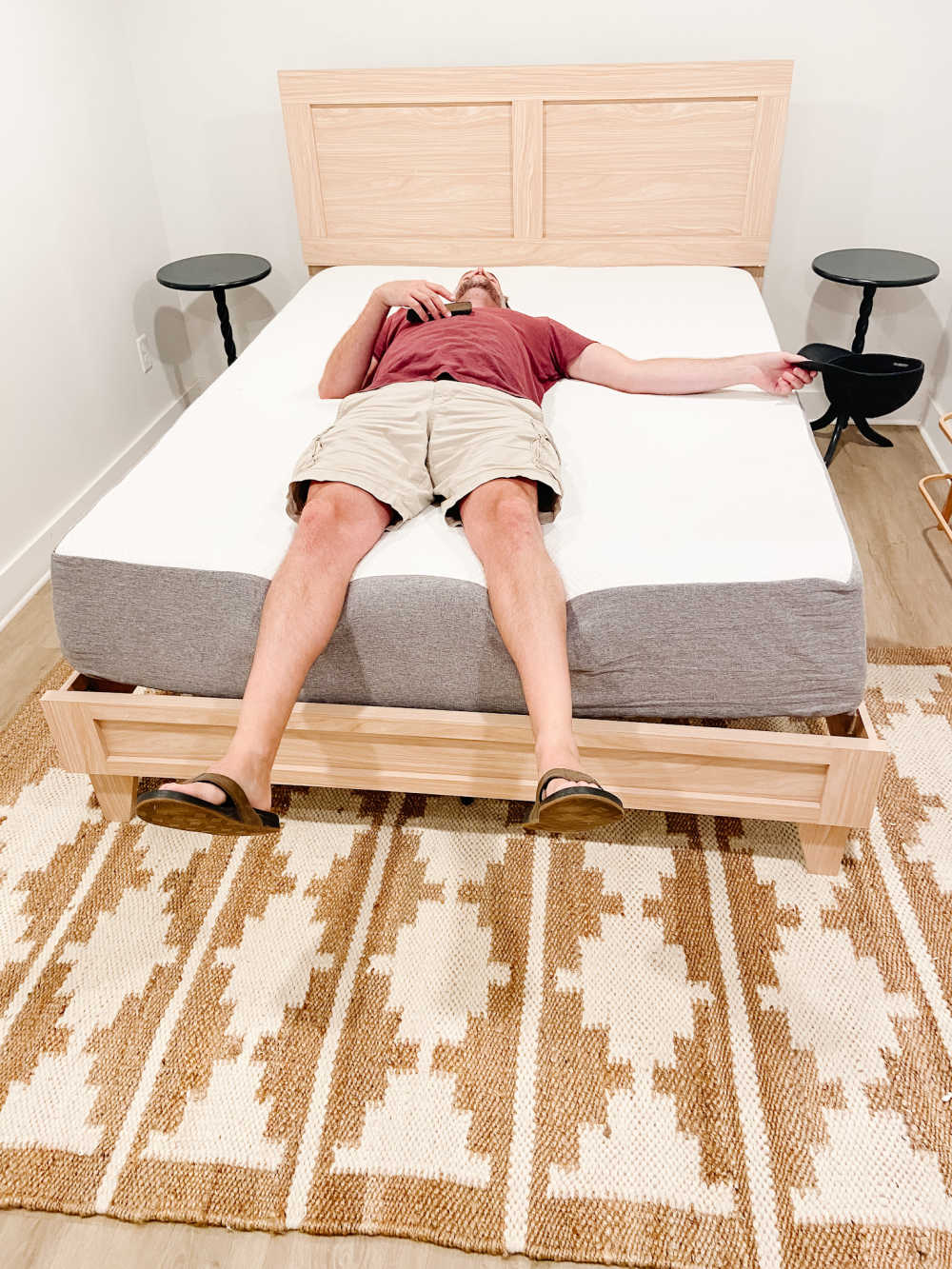 First of all the price.
12-inch size is a great height.
THREE layers — 2.5″ cooling memory foam, 2.5″ comfortable layer underneath and a 7″ high density support foam for comfort.
No-sink support foam that conforms to your body for pressure relief.
Specialized foam that reduces motion transfer of a partner so sleep remains undistrubed.
High Quality Bedding for an Airbnb
Bedding is the second most important item for a successful Airbnb. Bedding that feels luxurious, is easy to clean and holds up well.
Good Housekeeping best bedding Award winner.
Deep pockets. Can accommodate up to 16″ mattress.
Temperature Regulating – Moisture-wicking, breathable, & silky to the touch. It's double brushed microfiber is cozy or cooling, depending on the season.
Quick drying and more durable than cotton. Stain, shrink, fade, wrinkle, & pill-resistant.
Lifetime promise.
Comfortable Airbnb Pillows
Another important item is of course comfortable pillows. I put four pillows on each bed. Two are memory foam and two air down alternative. That way people can configure their sleeping situation to whatever suits and best.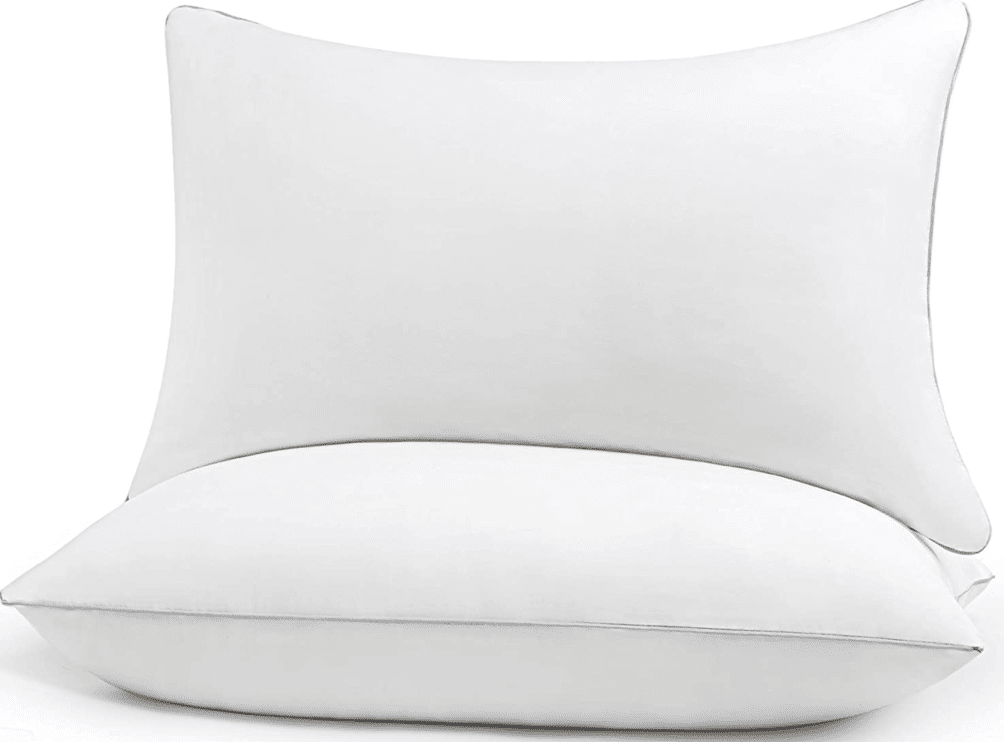 Down Alternative Pillows
Pillow core made of down-like microfibre.
These pillows have a high loft, Great for all sleeping styles.
Cooling technology.
Finely shredded memory foam creates a really fluffy pillow.
Cooling cover keeps the pillow cool for sleeping.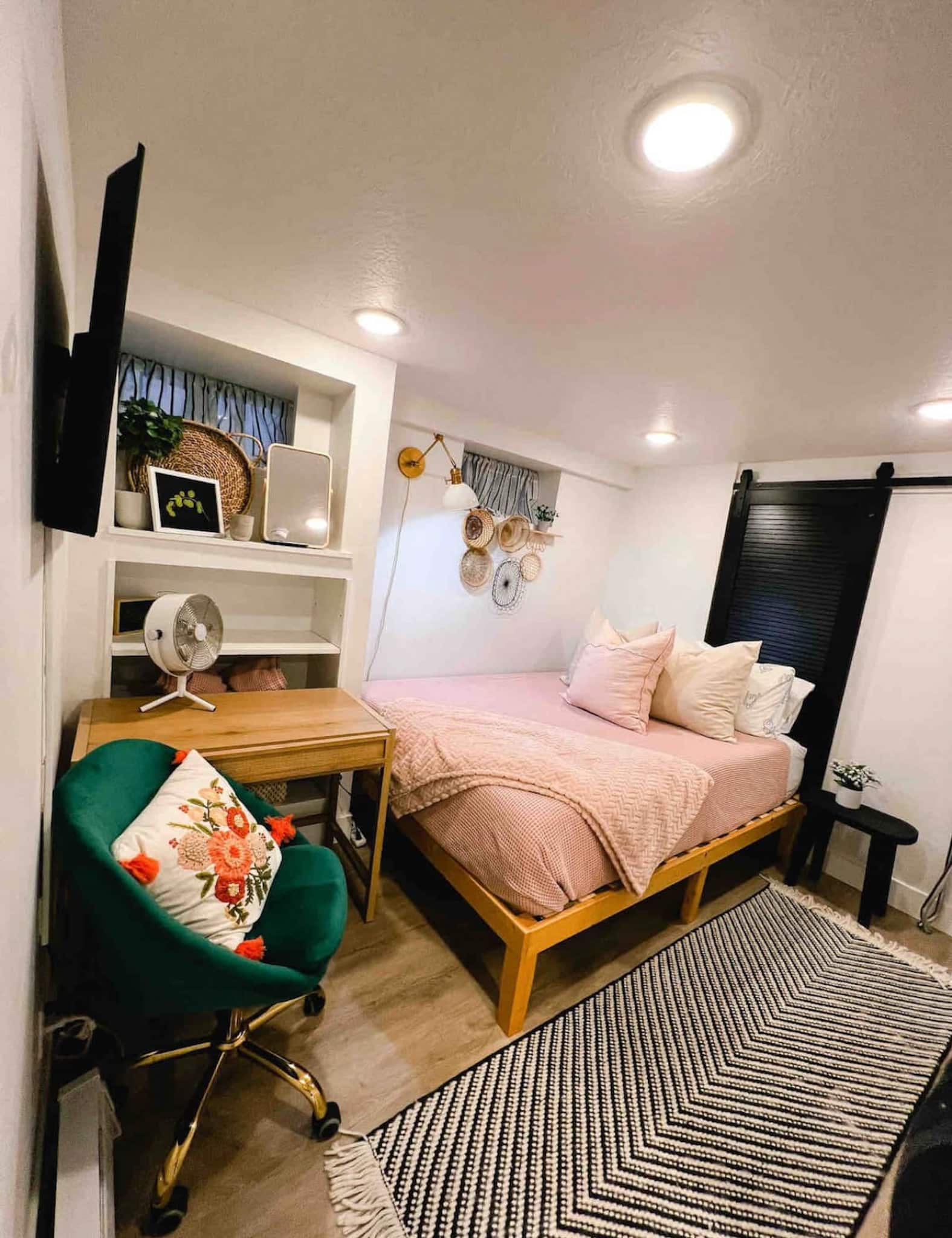 We use cotton bed throws on the beds with optional duvets. Duvets can be hot in the summer.
Cotton Bed Throws (PHF 100% Cotton Waffle Weave Blanket Queen Size 90″ x 90″)
Easily washable.
Can be dried quickly.
Bed throws can be layered if a guest feels cold.
Soft, breathable, moisture absorption and warm.
Available in 9 different colors to match your decor.
Noise Canceling Sound Machine
Our Airbnb is in our basement so guests can occasionally hear us walking around during the day. I added a noise-blocking white noise machine to help people sleep better. It's also great for guests who bring babies who need to nap.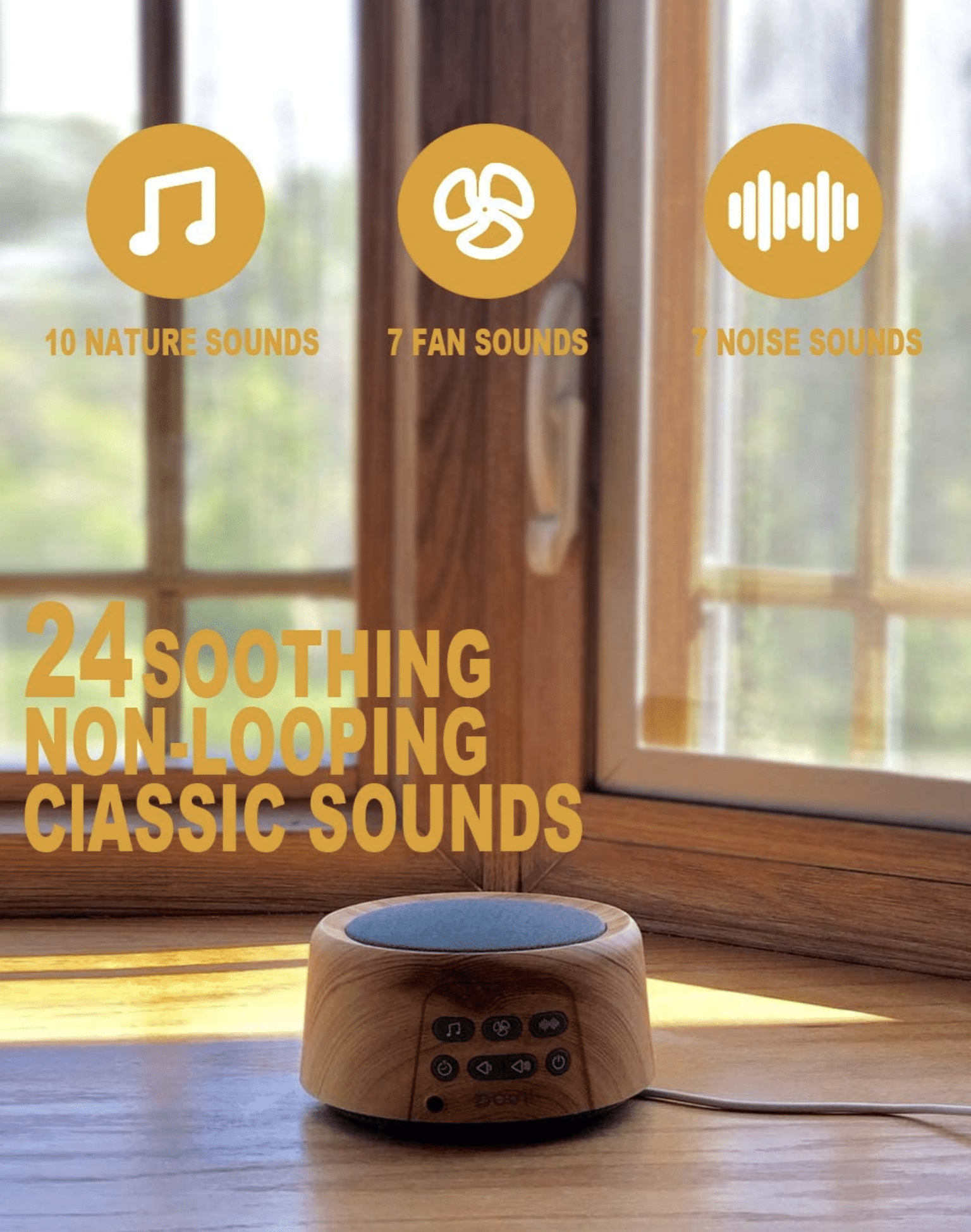 24 sounds to choose from – white noise, fans, motors, nature, etc.
30 minutes, 60 minutes and 90 minutes timer settings.
Make Your Airbnb Smell Great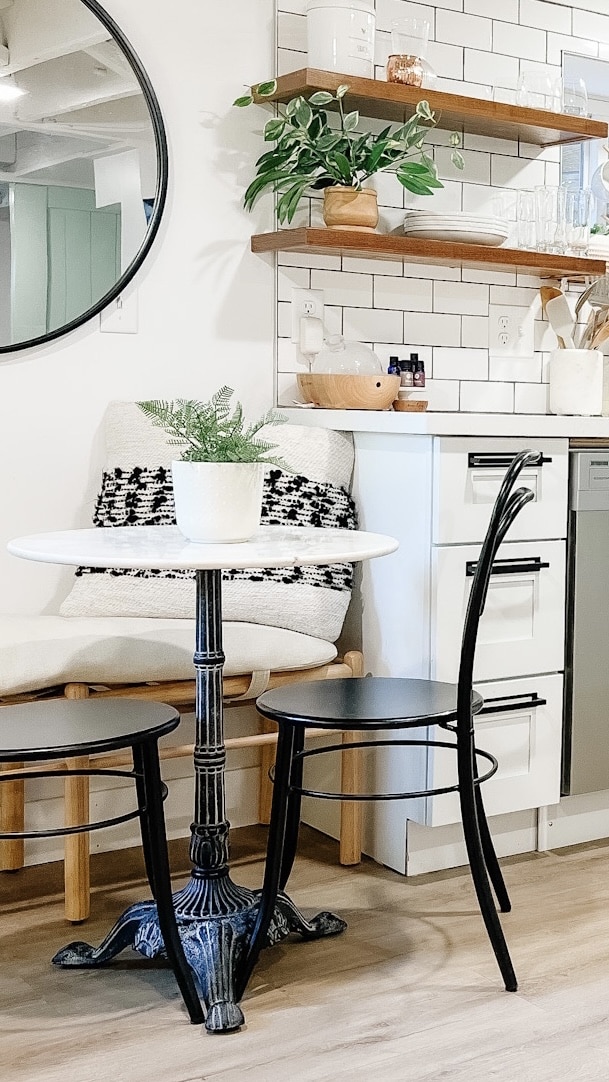 Another factor to make your Airbnb appealing is making it smell fresh. Super fragrant smells are frowned upon, but a subtle clean and fresh smell is appealing. I use a diffuser with essential oils. I set up the diffuser on the kitchen counter with a small stand and assorted essential oils. When we clean we turn on the diffuser to cancel out any cooking smells. Then when the guest checks in they have the option to run the diffuser or not. We usually use a lemon essential oil or an orange essential oil. But I have 10 different oils they can use during their stay.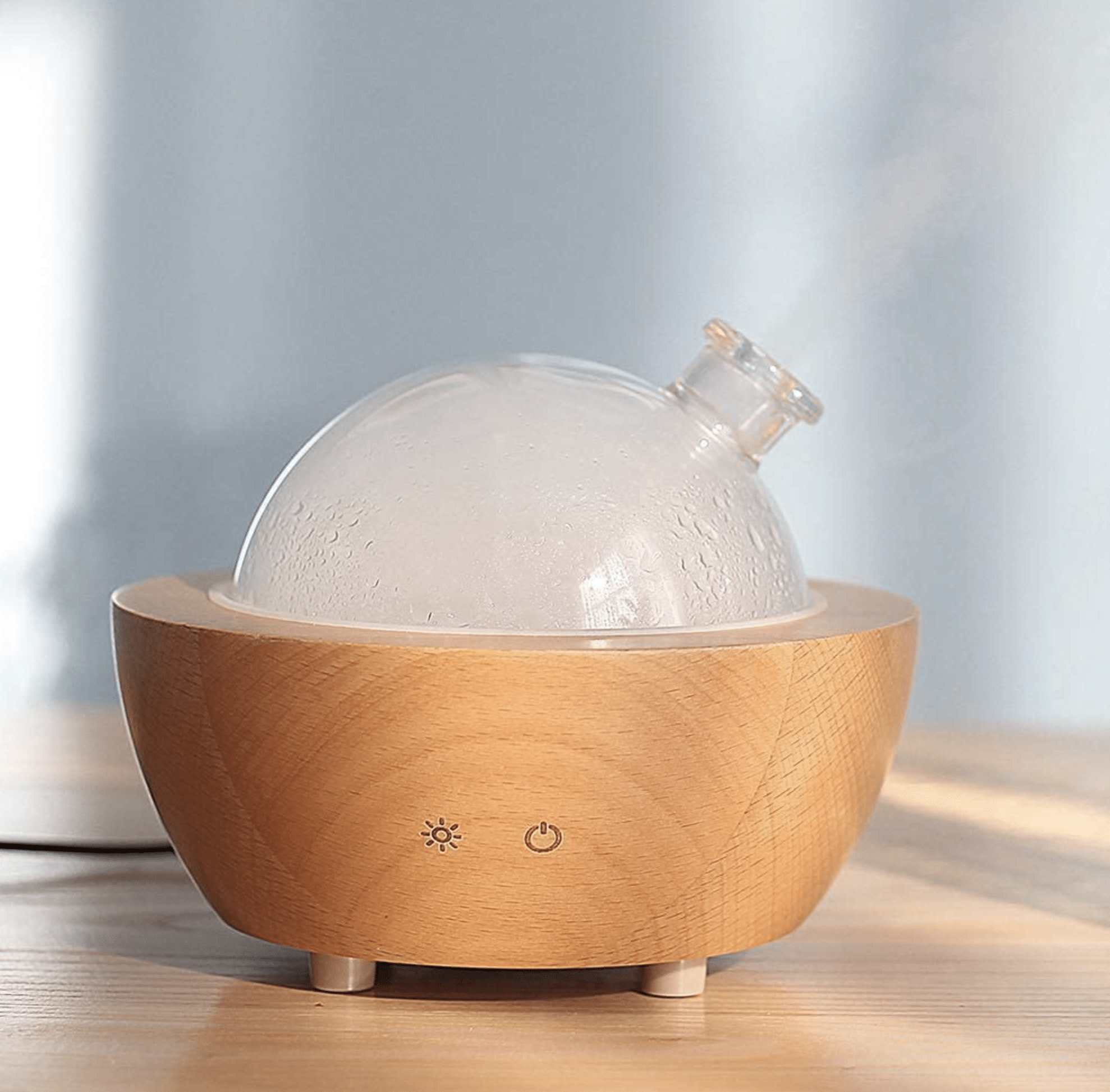 This unit is a knock-off of the $400 Young Living Diffuser.
I love the look of the wood base and glass top. This one has a glass top, but you can also get the same unit with a plexiglass top for less, which is nice so you don't have to worry about a guest breaking the lid.
7 different colors of LED lights to choose from as well as white.
My favorite essential oil smells are citrus scents and lavender. But you can order whatever fragrances smell the best to you.
Airbnb Bathroom Tips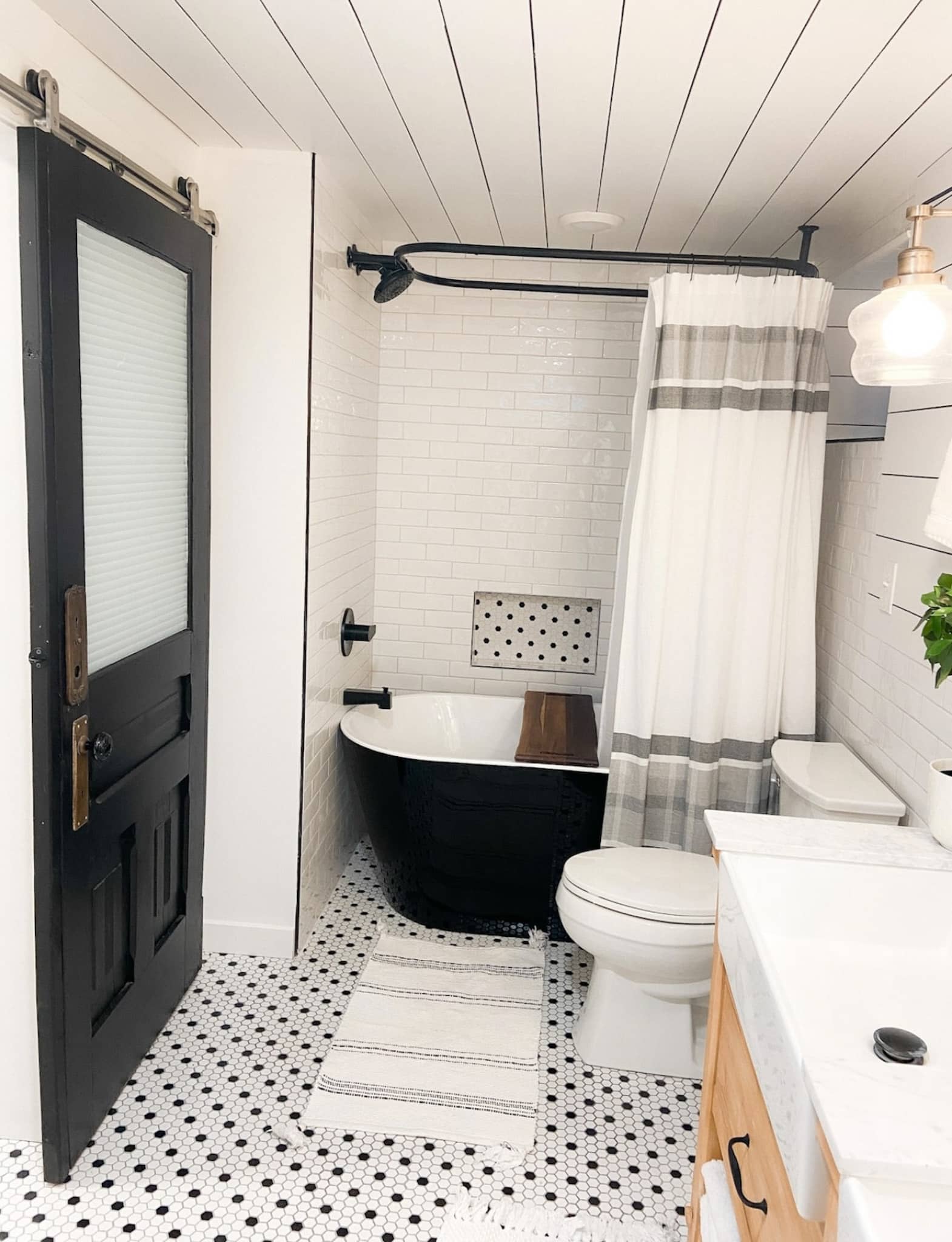 Make your bathroom(s) feel as luxurious as possible. Like a high-end Hotel. A double vanity with lots of storage and a place for the towels to be stored feels very high-end. I installed a freestanding tub because I thought people might enjoy soaking in the tub after a day of skiing. I also wanted to make the Airbnb a place that could be long-term rented. So adding a tub seems like a really nice upgrade for an apartment. I also made sure that the bathroom had a lot of light. We installed can lights in the ceiling and really high and bright lights above the mirrors on the vanity.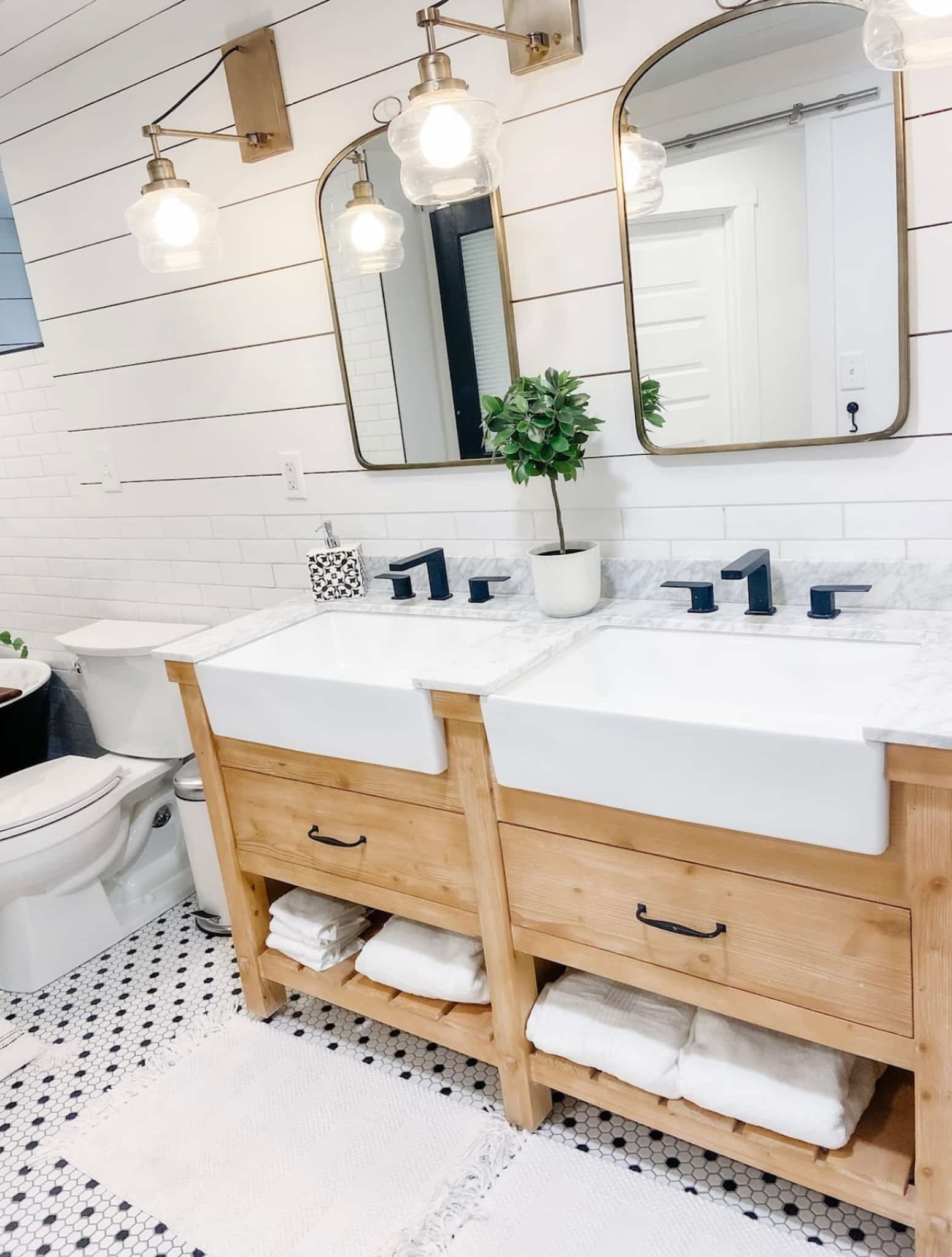 One thing to know in the bathroom and bedroom is that you need to have doubles of everything. That makes it so much easier to clean because you can take out all of the dirty Linens, blankets, towels, washcloths, robes, slippers and switch them out for the second set so that you don't have to wait for everything to get washed in order to finish cleaning. Sometimes we have a really quick turnaround of 3 hours and we have multiple loads of laundry so it's essential to have at least two of everything.Here are some other items that I have in our main bathroom that guests really love:
Essential Airbnb Bathroom Items
In Unit Washer and Dryer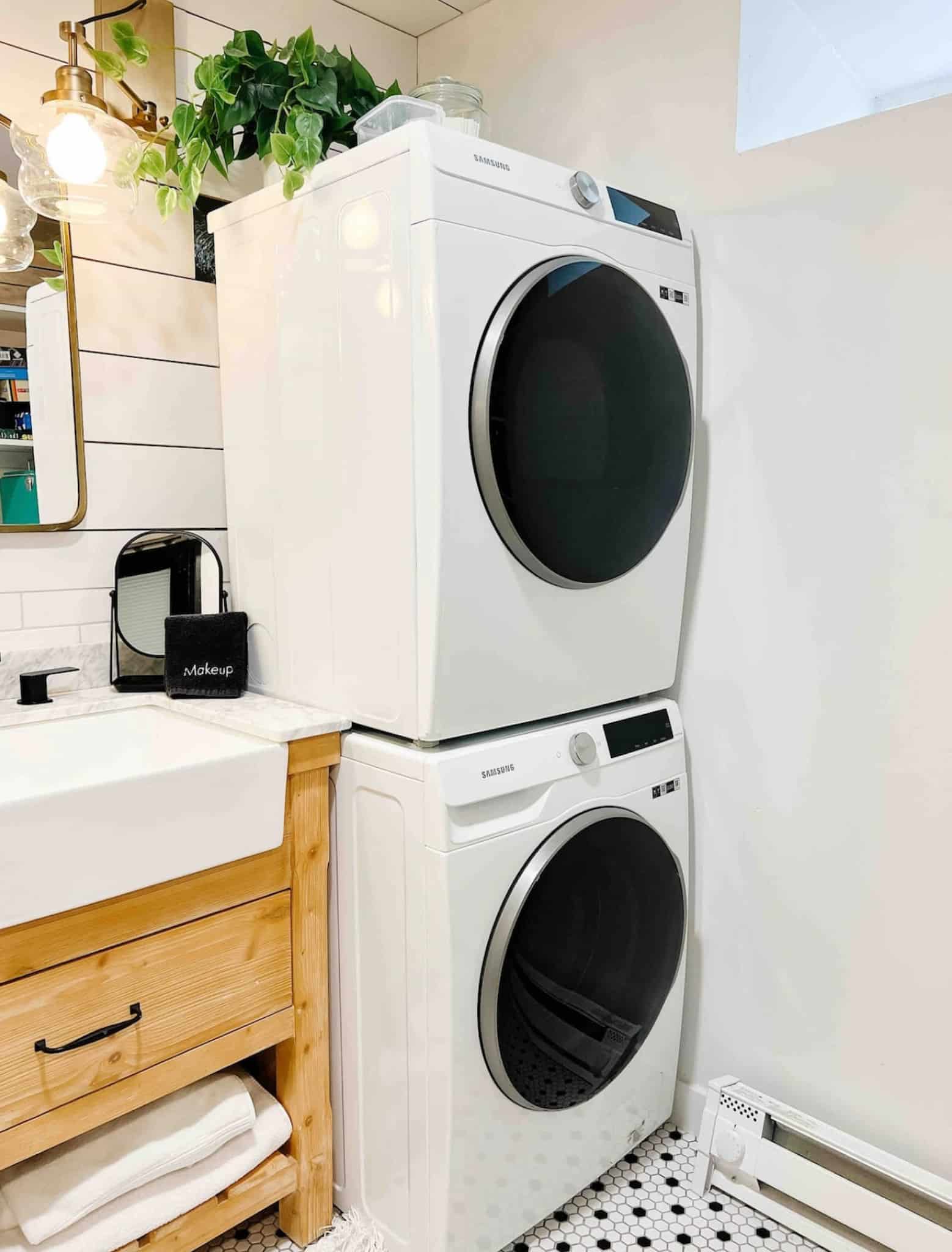 Of course, you don't need an in unit washer and dryer in your Airbnb to be successful. But there are a lot of people that have been traveling and would like to do some laundry and having an in-unit washer and dryer can be a reason for your unit to get booked over a competing Airbnb. I started off with a really basic apartment washer and dryer. I bought it used and that was a mistake.
Don't Skimp on a Used Washer Dryer Unit
So if you are going to add an in unit washer and dryer, I really recommend buying a new set. I spent a little more money and got a nicer high quality Samsung stackable unit. It has a lot more upgrades than the typical apartment size washer and dryer. Things like it hooks up to an app that you can access on your phone to see when your load is done or start it remotely. It also has more Cycles and it's quieter.
Make Your Airbnb Kitchen Stand Out with Unique Details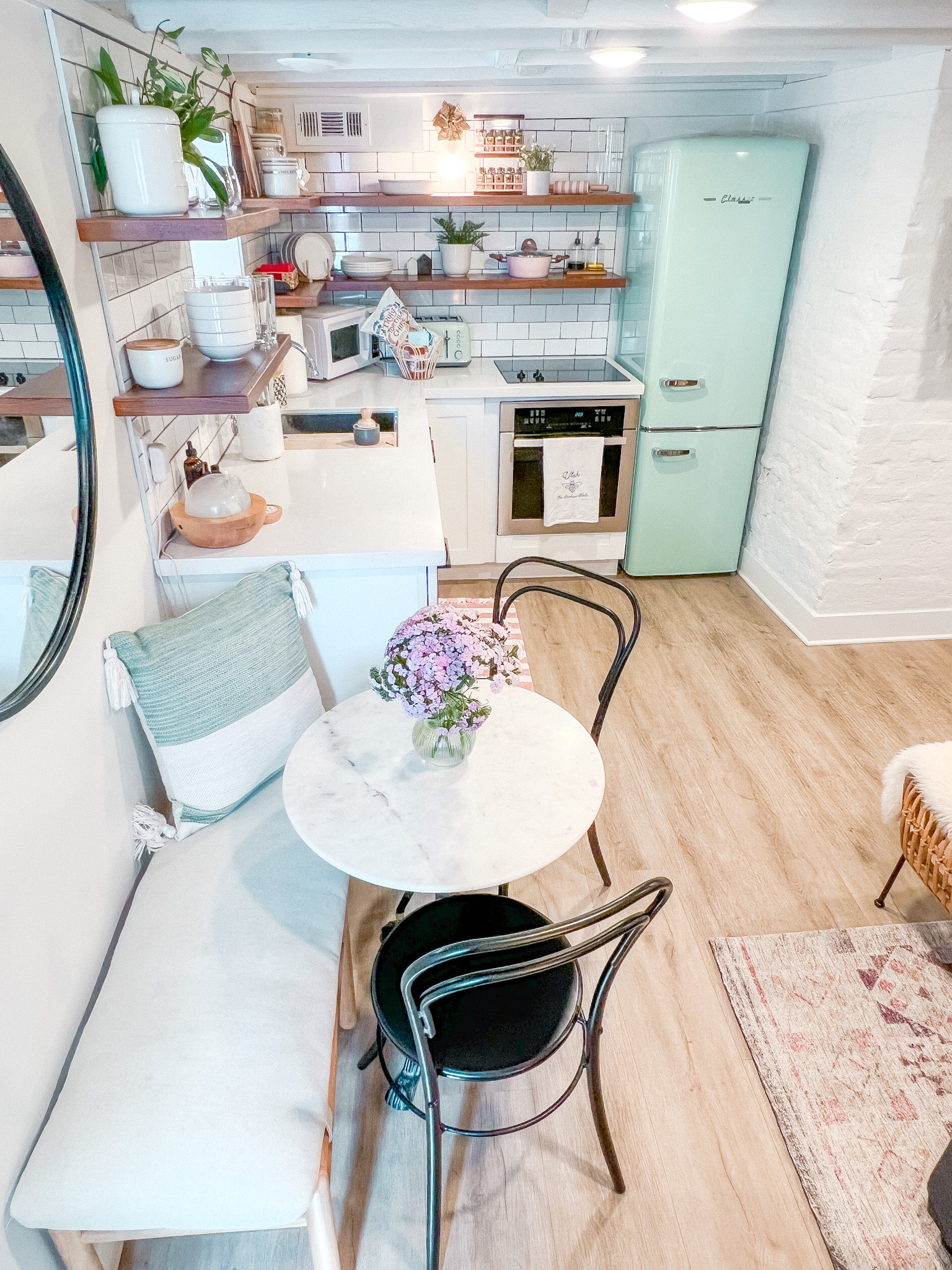 Another reason we are almost always completely booked out is that we have some special upgrades. One of the biggest ones is colorful, sleek appliances. I love the look of SMEG fridges but not the price tag. I found these SMEG dupe fridges for about 1/3 of the price. These fridges come in a few different colors – Mint (which is the color I picked), light blue, white, cream, red and black. I have the black one in my butler's pantry. My fridges are from a brand called "Unique" but I linked to similar ones that you can order from Amazon that are very similar and come in similar colors. Here here is the unit that I have in my Airbnb: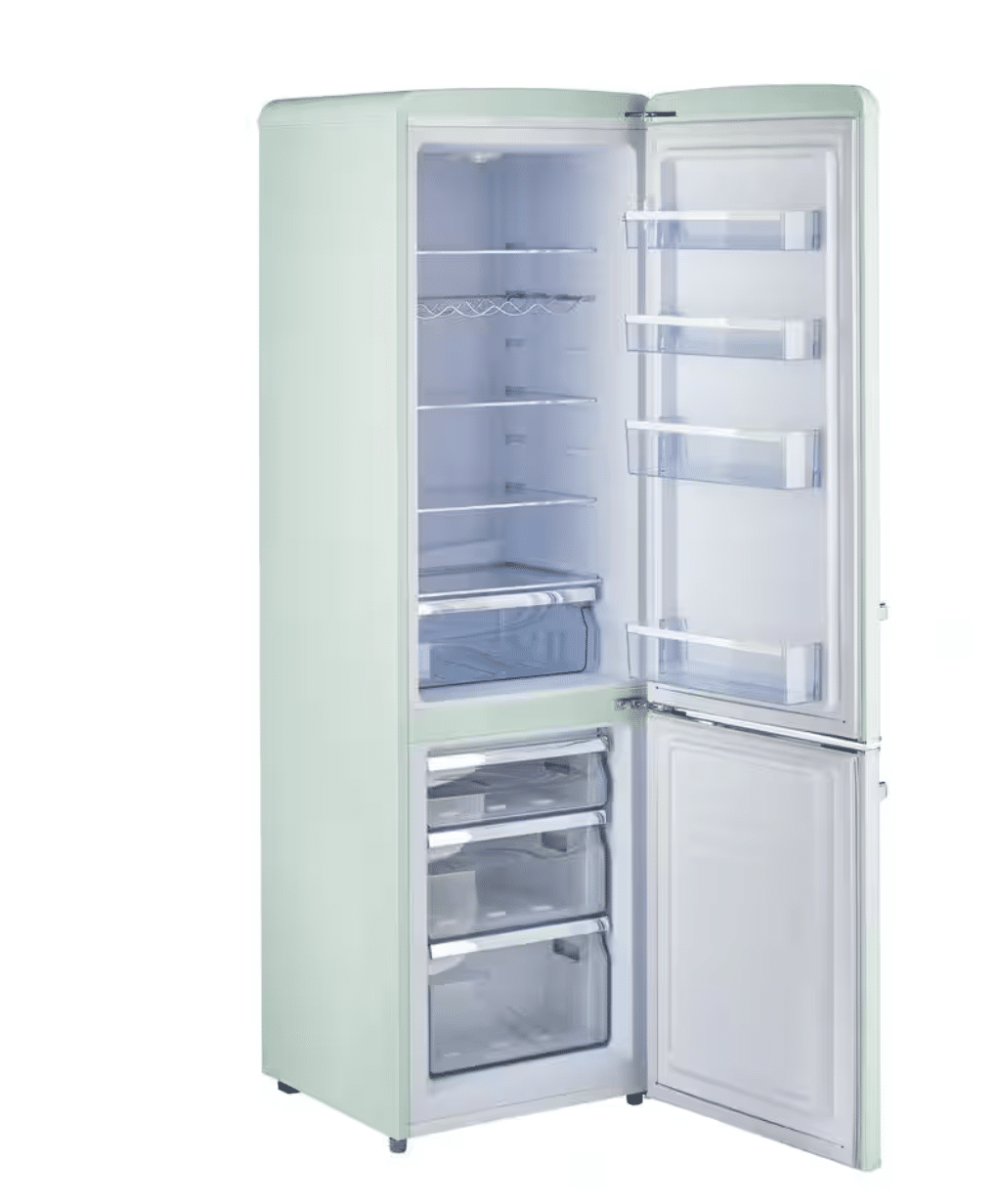 Retro Compact Refrigerator uses R600a high-efficiency and low-energy consumption compressor, it can cool food quickly with lower energy. Leveling legs can adjust feet and keep level placement anywhere.
Compact size which fits almost anywhere and is perfect for an Airbnb.
Separate fridge and freezer with two doors.
A handy space on the door for canned beverages.
Add a Matching Colorful Toaster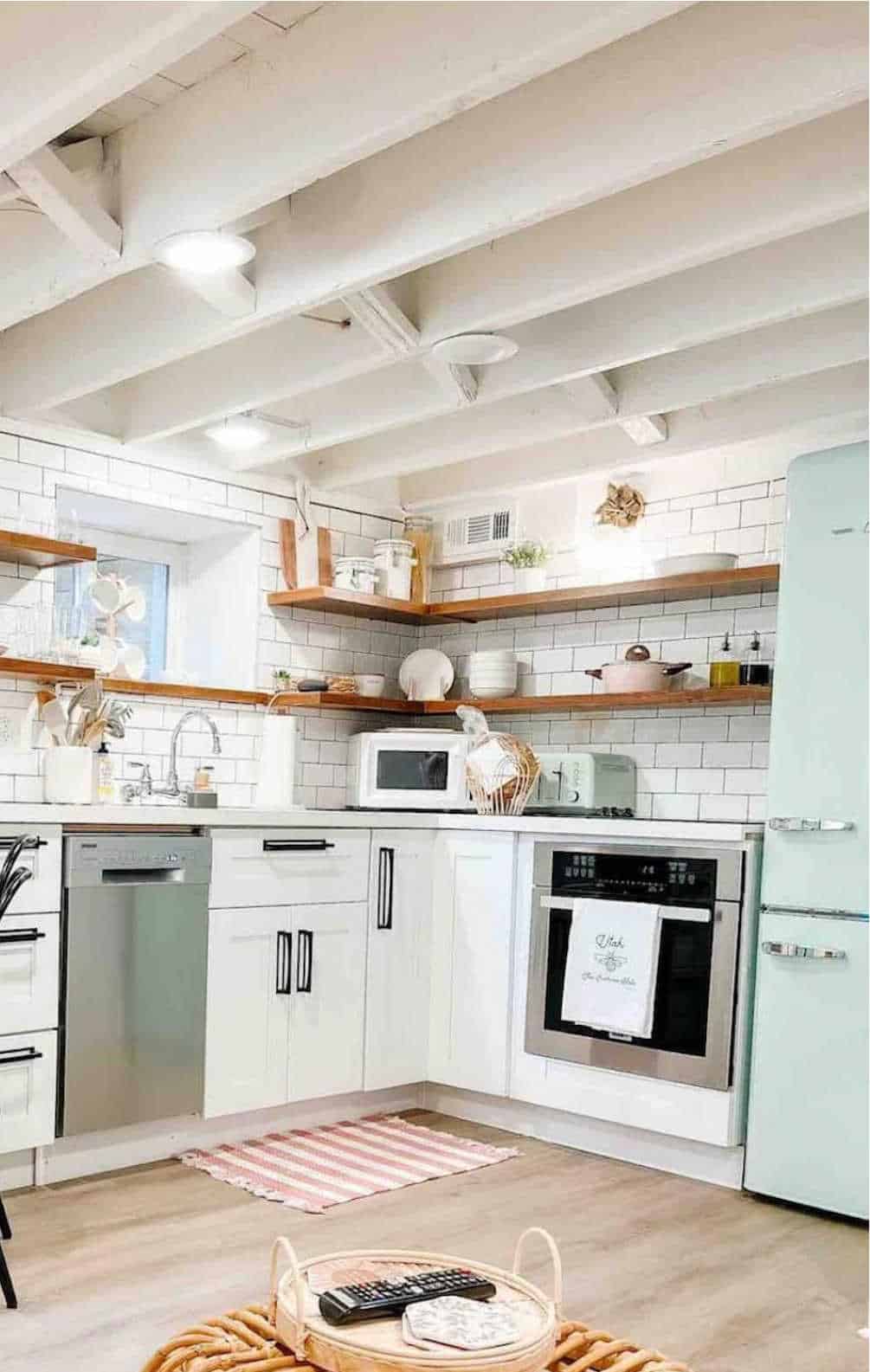 I also brought the same mint color in with a cute colorful toaster. I also love the SMEG toasters, but for $200 each they didn't fit into my Airbnb budget. The toaster I found is the same size, comes in several different colors for less than $40.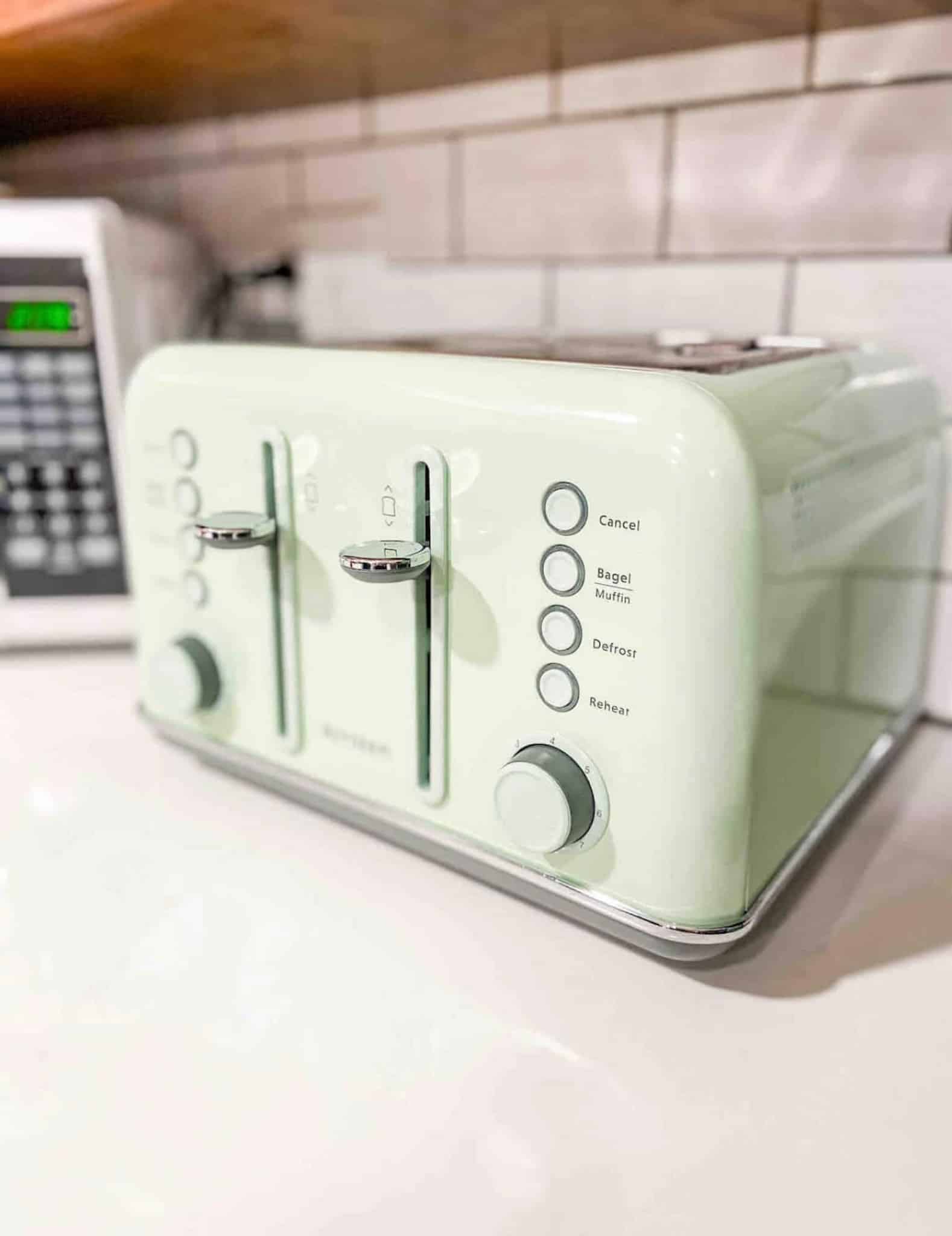 Comes in mint, yellow, stainless, pink, cream and white.
You can order the two slice or four slice toaster.
Extra-wide slots can accommodate bagels.
Bagel feature that only toasts on one side.
6 different heat settings
Defrost setting which is great for frozen waffles.
Add Thoughtful Kitchen Details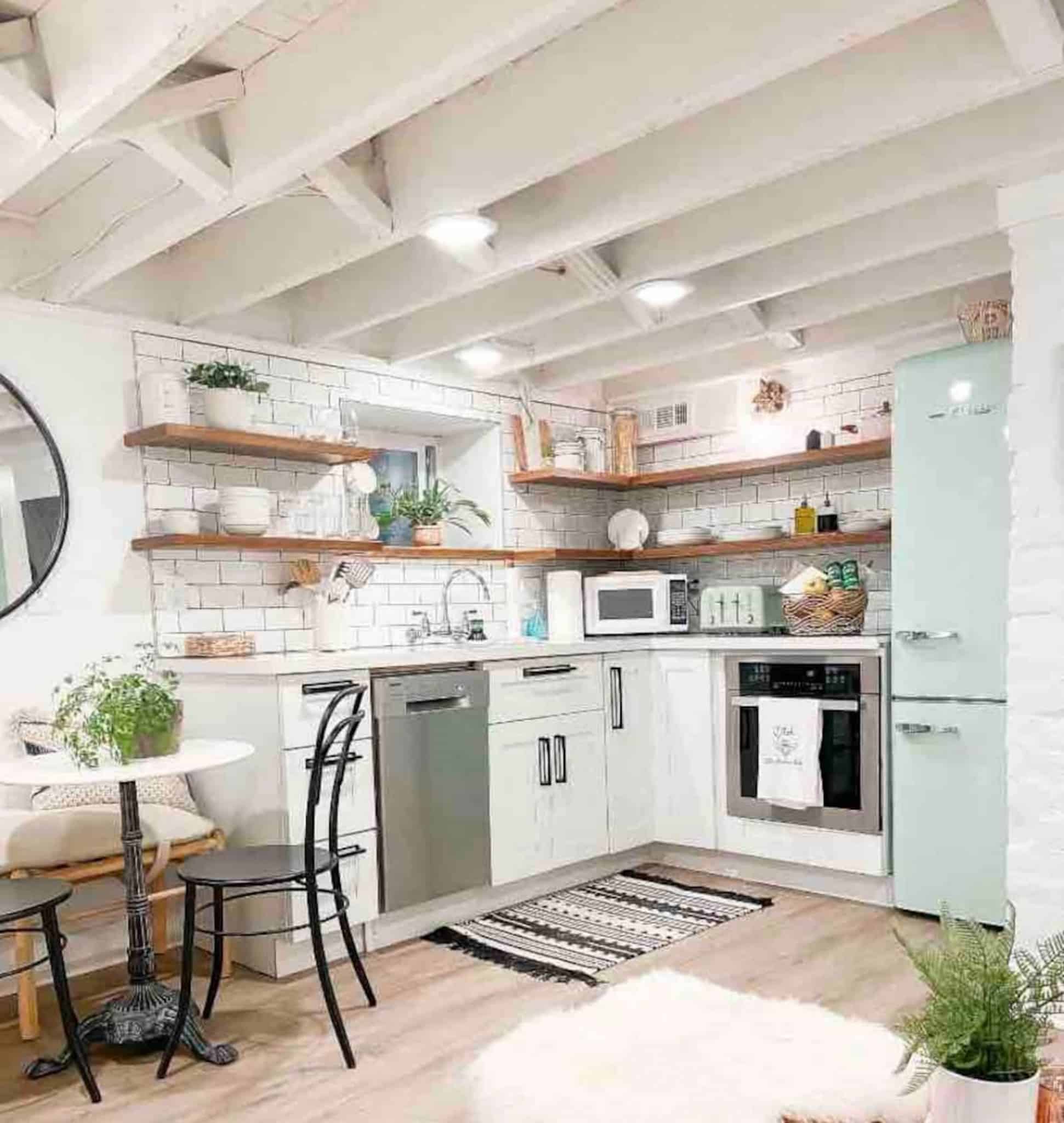 I added links below to almost all items I use. These are items I have in my unit that make the kitchen very usable and aesthetically pleasing. Think about how guests might use the space while they are staying. Will they be making cookies? How about frozen drinks? Maybe a big Thanksgiving dinner (and yes! we have had guests cook big Thanksgiving dinners and Easter dinners in our unit).
Sink with Space-Saving Accessories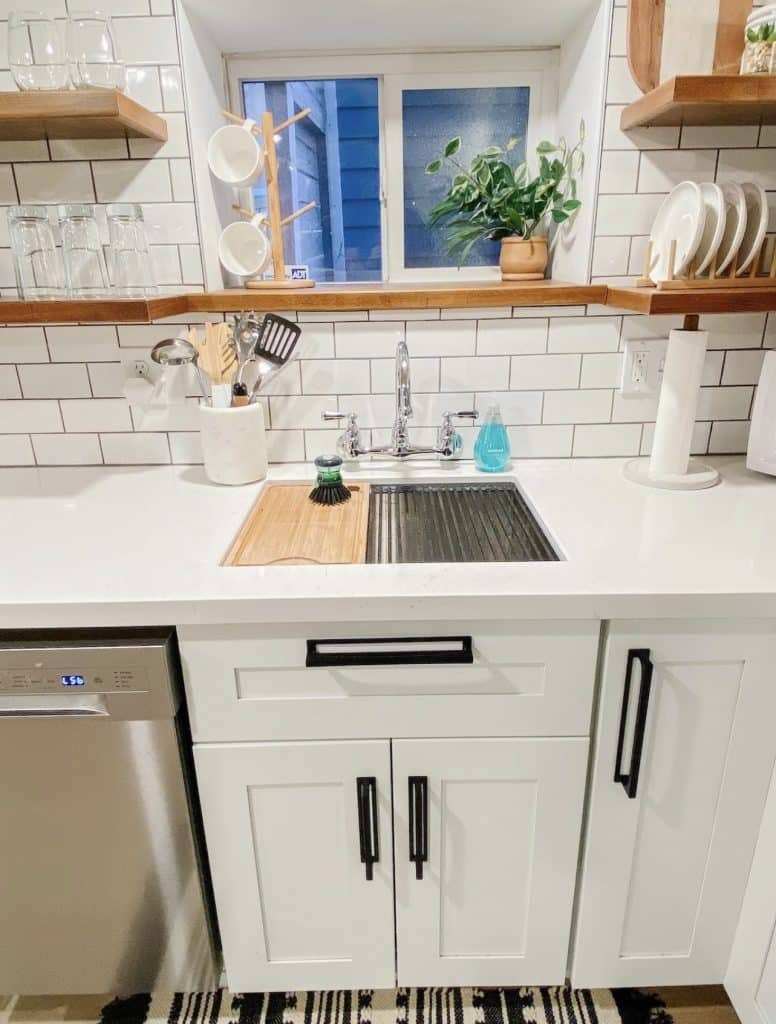 And if your unit is small, consider adding a sink that has a built-in space for a cutting board and draining board!
Essential Kitchen Items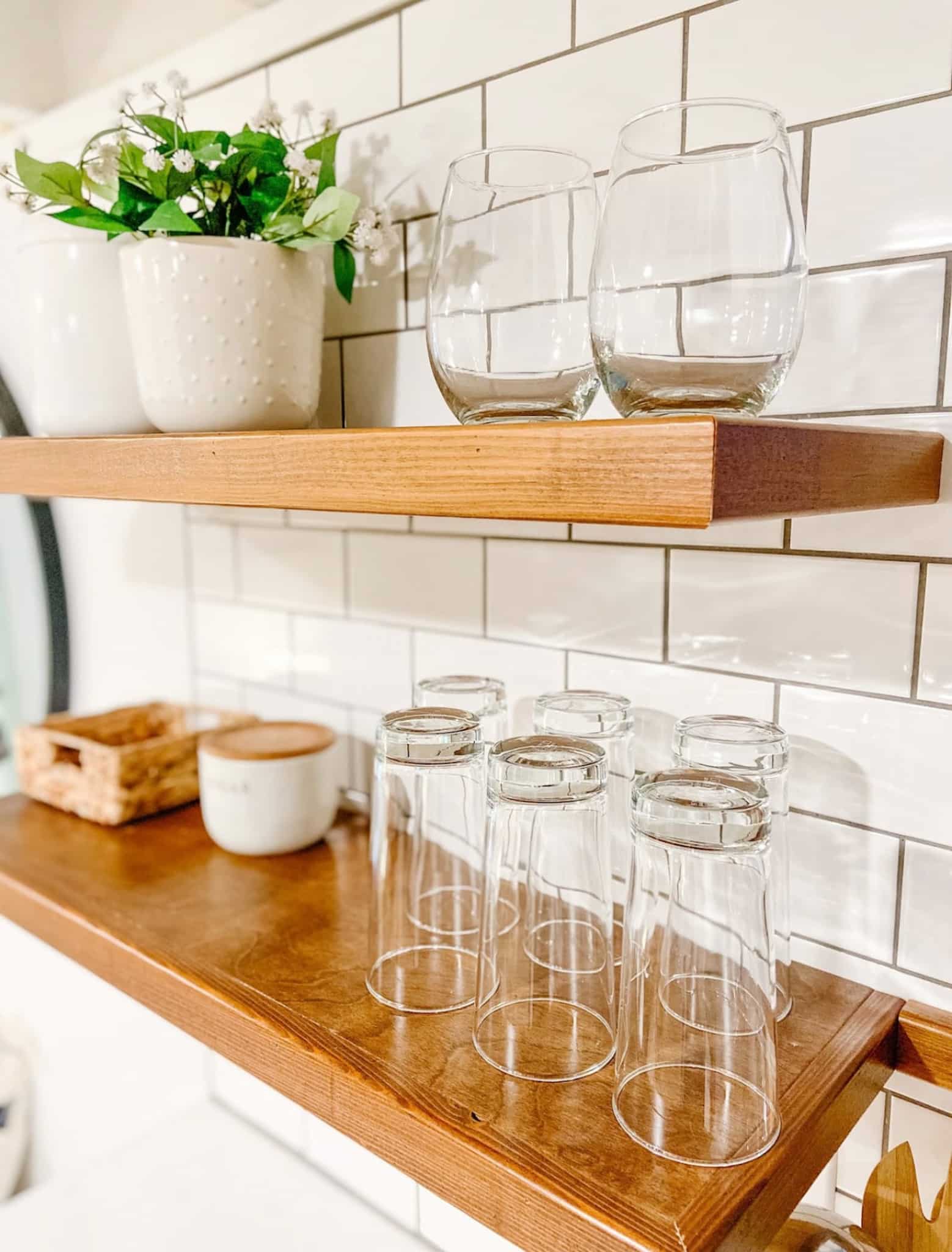 Pots – you need at least three different sized pots. One small one that is big enough to make a package of ramen. A medium sized one and a large one that can cook a big package of spaghetti.
Pans – you will need at least 2-3 pans. One that is small for cooking an egg for 1 person. A larger pan that can cook eggs for 4 people. And a large pan that can cook stir fry.
Casserole Dish – I have two casserole dishes. I that is a square one without a lid that can cook a small casserole for 2 people. I also have a pink casserole dish that has a lid and can be use on the stove or put in the oven. This one is big enough for a casserole for 4 people.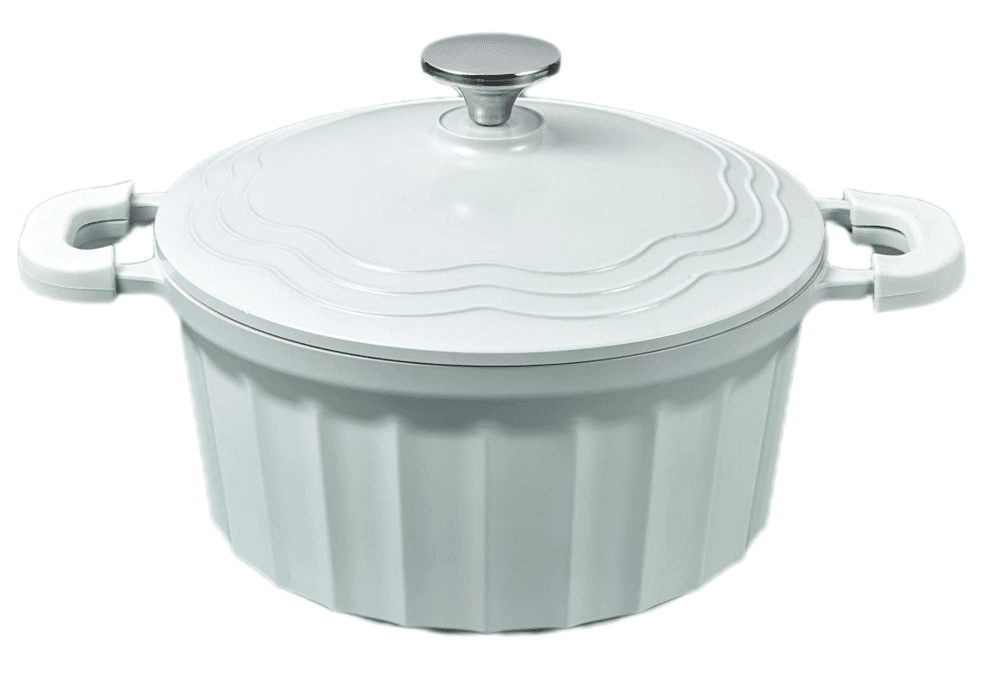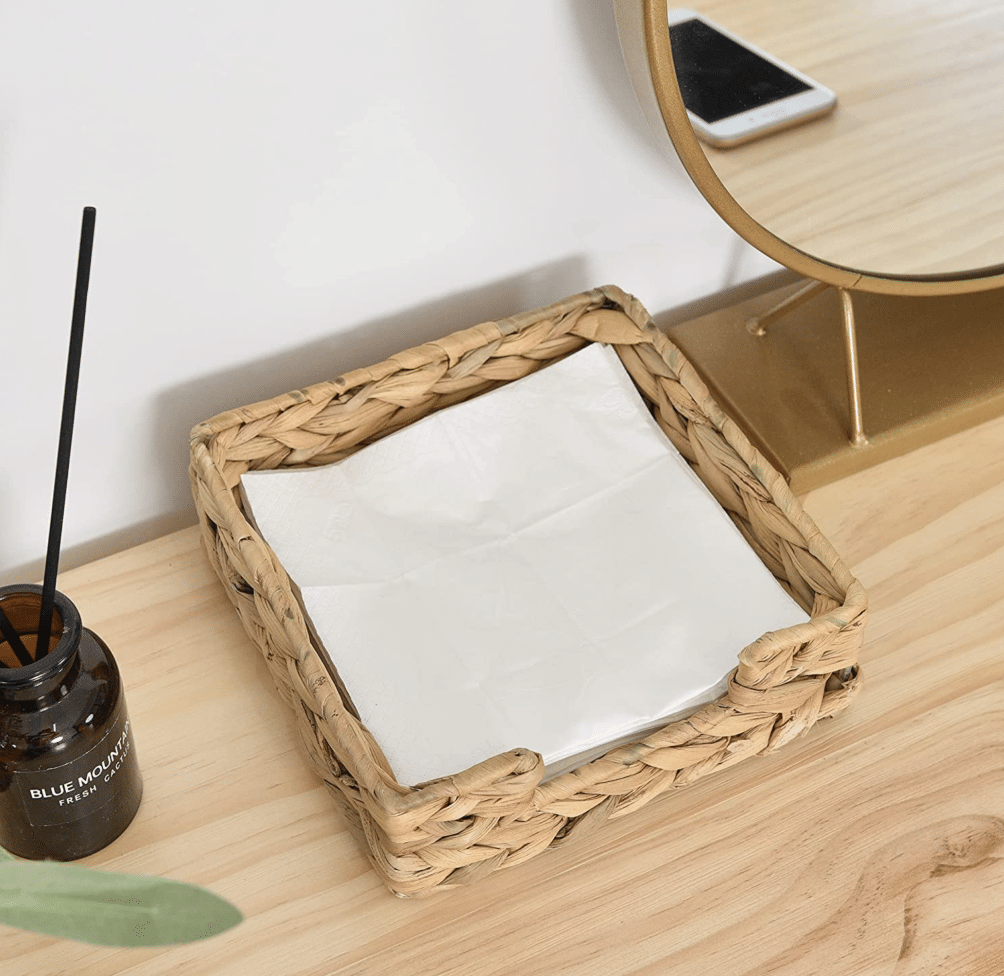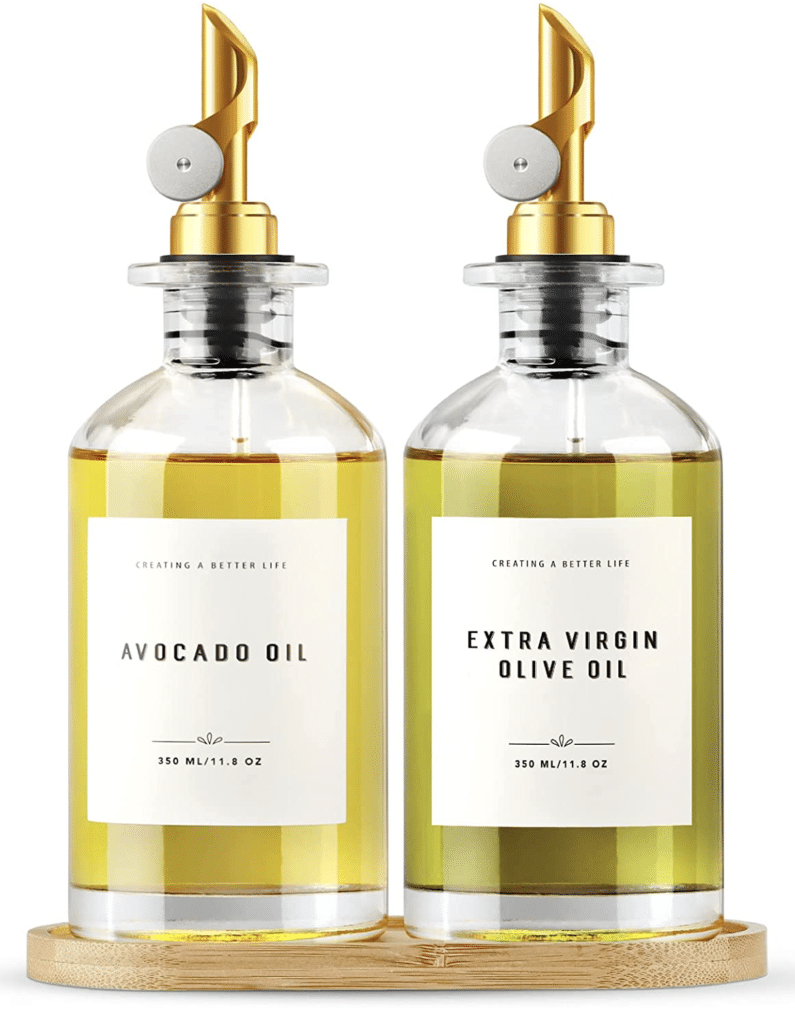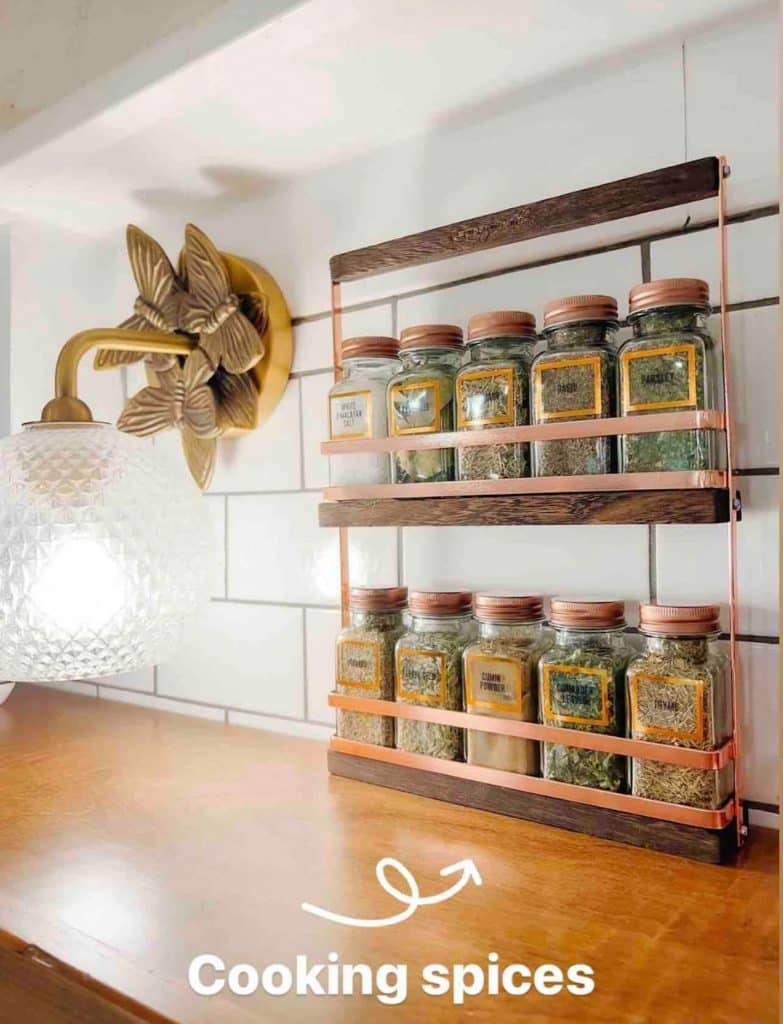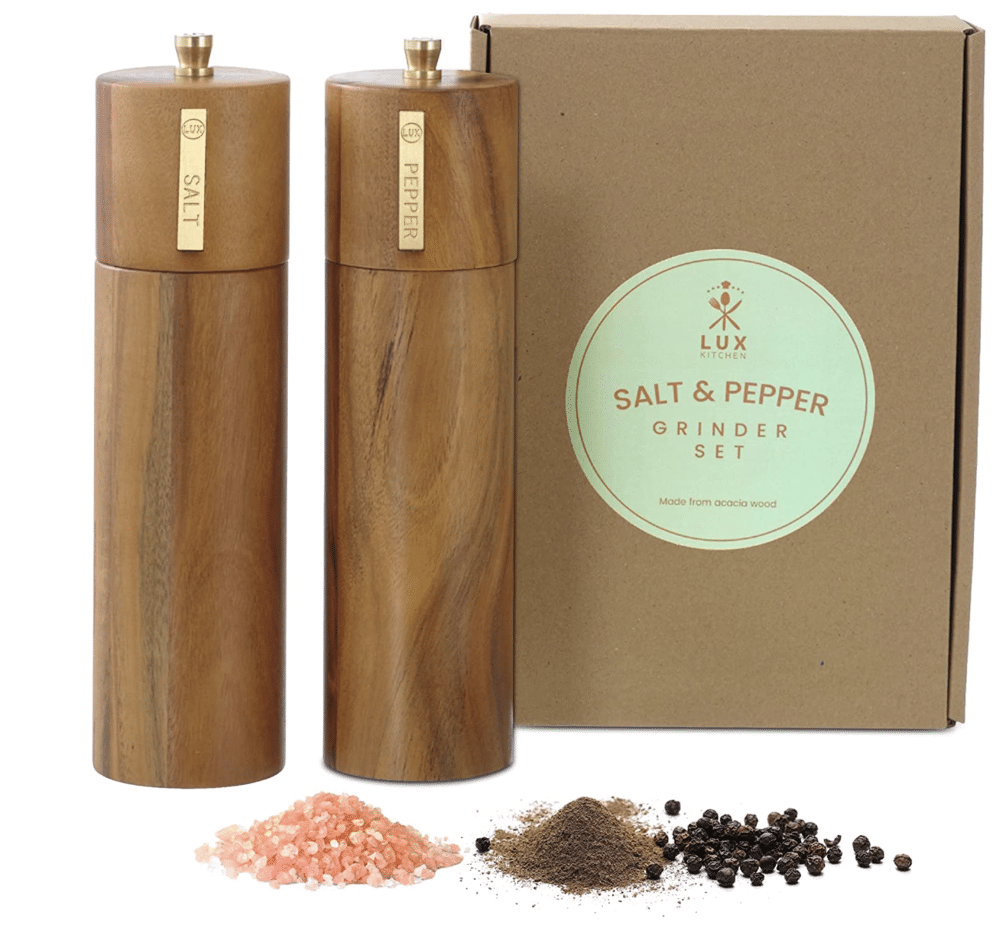 I also keep extra olive oil and vinegar in a cabinet under the counter so guests can refill them themselves in case they need to do that.
A lidded sugar dish (guests will use this to sweeten all sorts of things. I keep mine out on a shelf so it is easily seen)
Lidded canisters for flour and sugar. Guests will use these to bake and also to make food.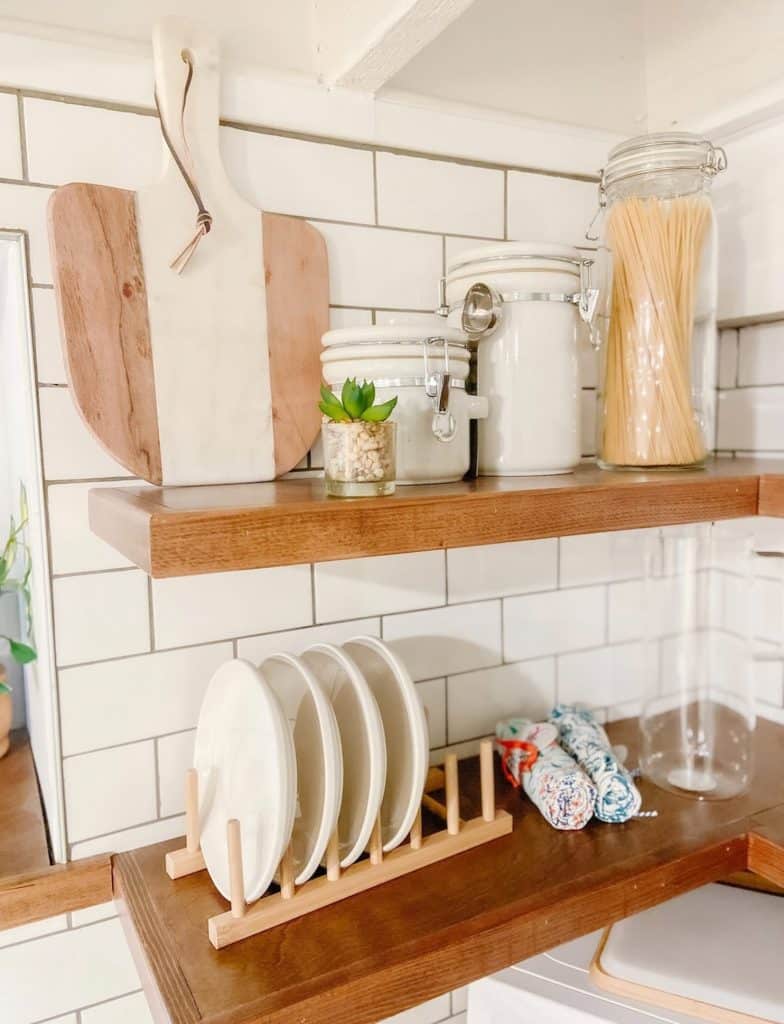 A Coffee Bar is Essential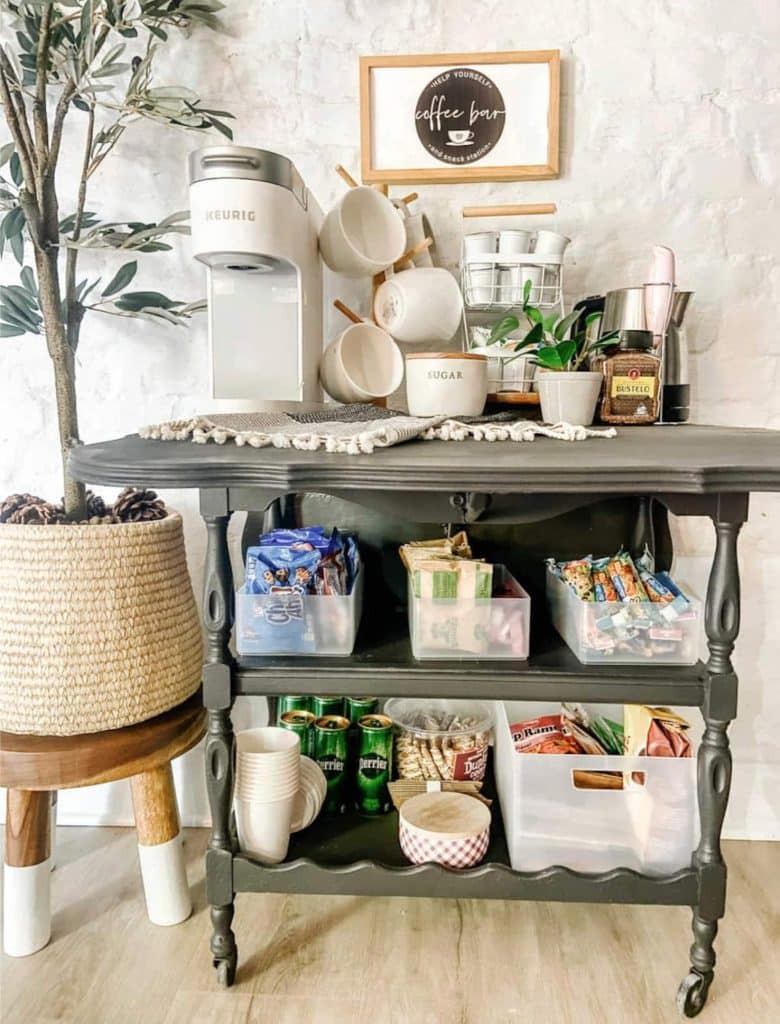 Even if you don't personally drink coffee, most people do. I created a hot chocolate/coffee/snack bar station in the hallway of our unit. Here's what I keep at that station.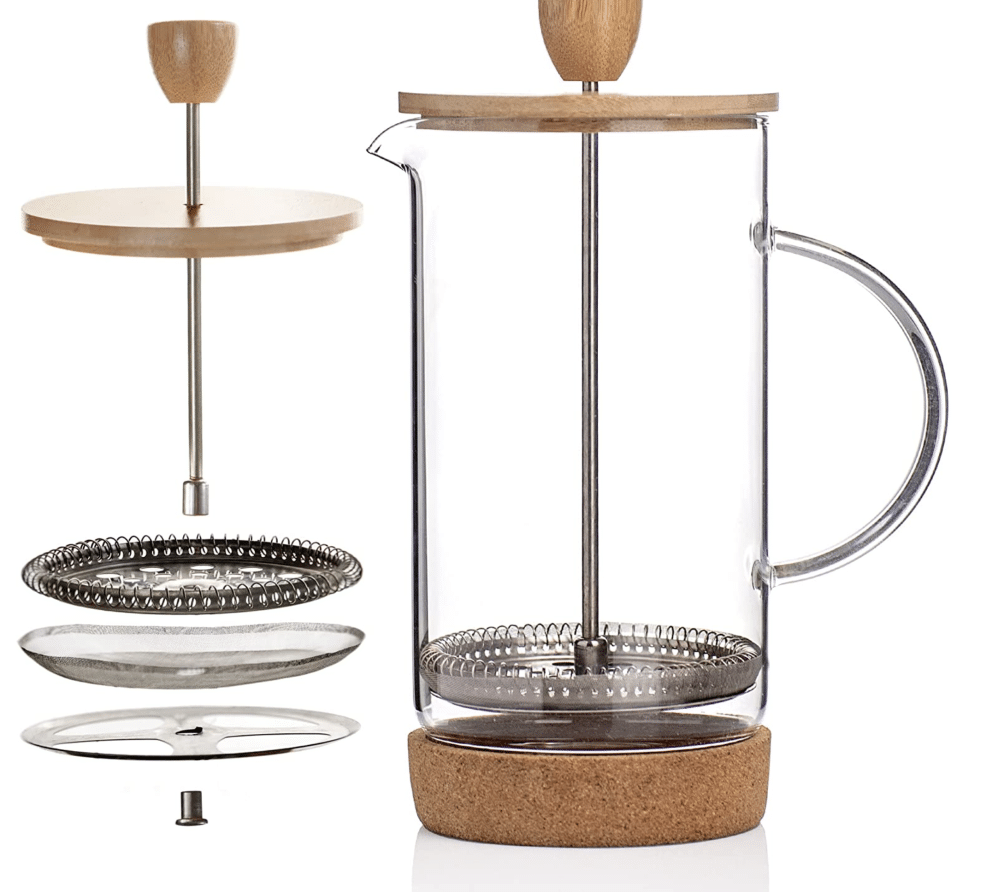 Snacks underneath – ramen, granola bars, pop tarts, etc.
And I also have a FREE COFFEE BAR PRINTABLE SIGN – just download it, print it off and add a frame for an instant coffee bar sign!
A Dedicated Work Space is Essential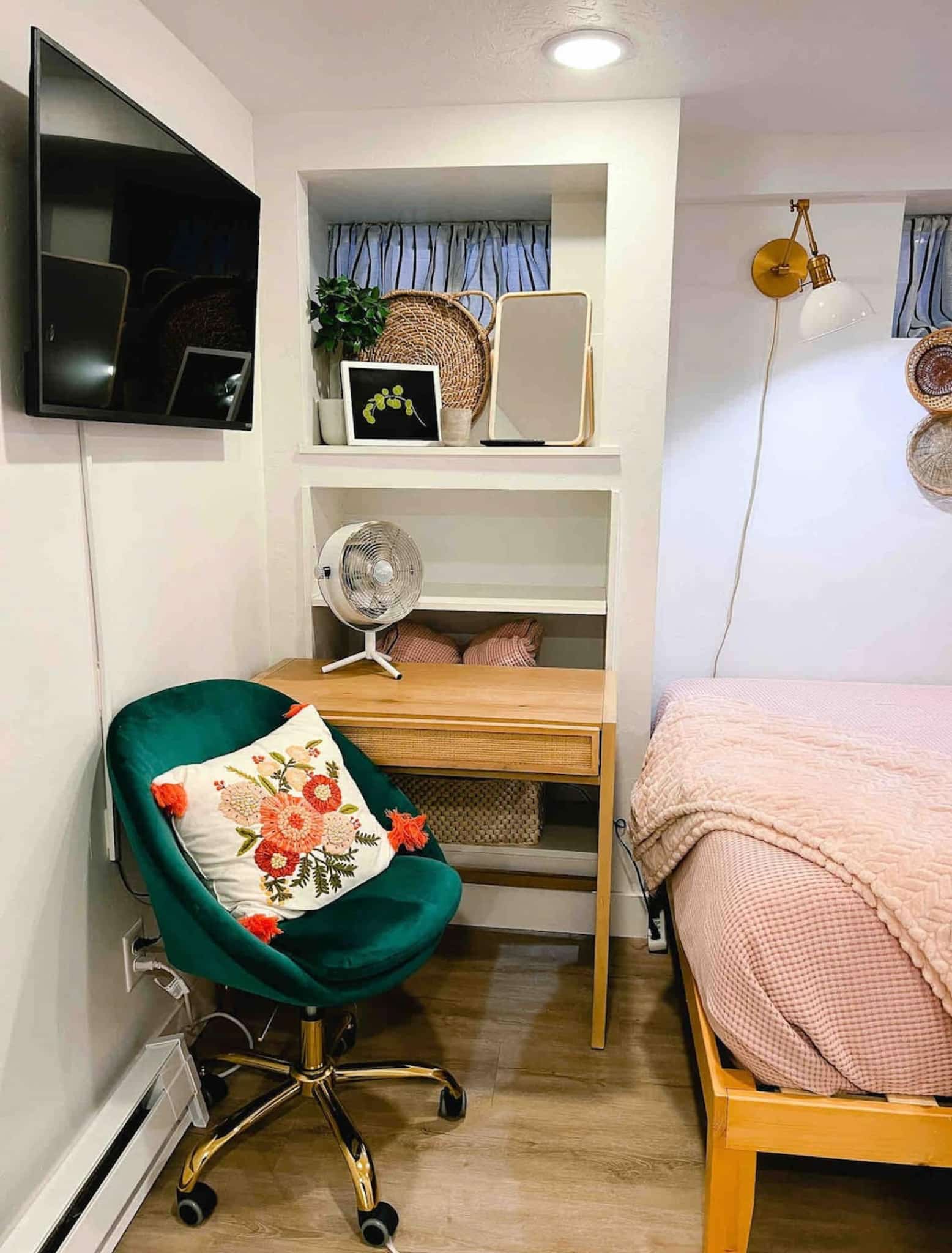 Having a dedicated work space is essential for a successful Airbnb. There are so many people who can work from home. You are bound to have guests who need a work space. I put a small desk with a plush chair in one of the bedrooms. We have had several guests stay for a month or longer. They work from home and then ski after work and on the weekends.
I love that this office chair is inexpensive, so cute, comfortable and comes in so many colors.
Adjustable heights.
Caster allow the chair to move 360-degrees.
Quiet.
Comes in 8 different colors.
Smart Televisions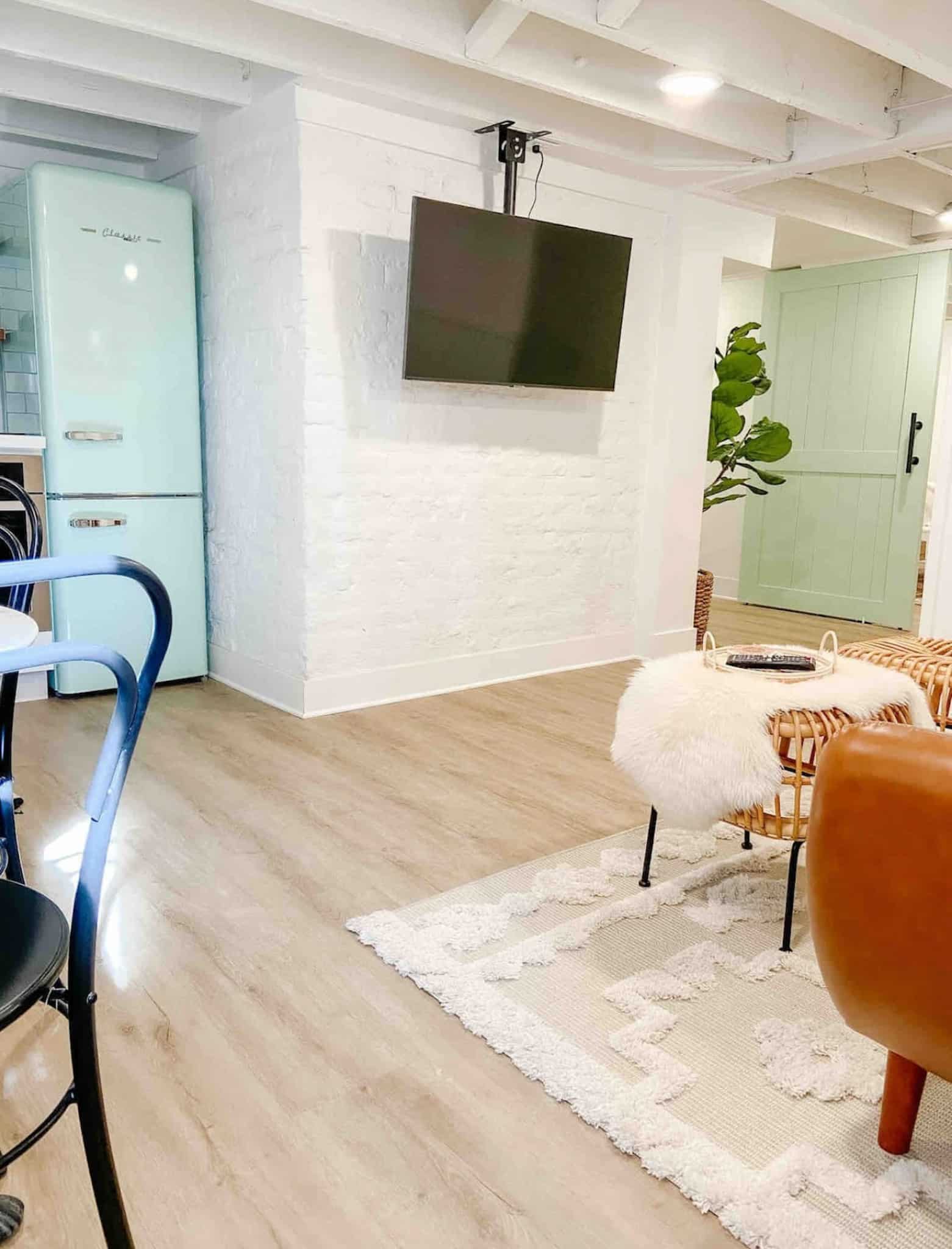 Smart televisions eliminate the need for cable. If you use smart tv's in your airbnb, guests can sign into their existing accounts like Netflix, HBO, etc, eliminating the need for Chromecast or Roku devices. All you need is internet and a smart TV and you are all set. I use wall mounts to save on space.
Smart TV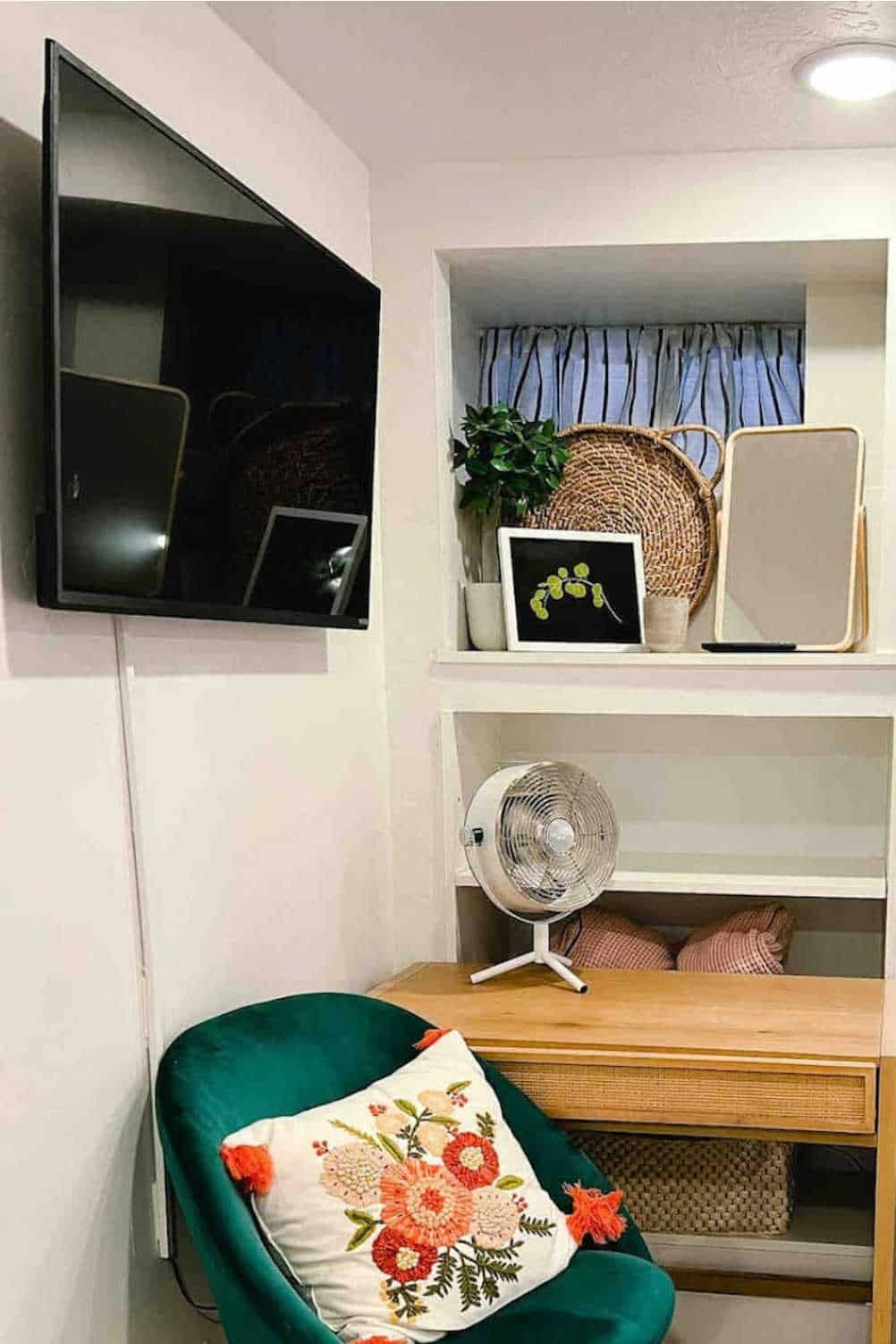 This is my FAVORITE tv wall mount ever!! I've used it to hang 3 tvs and it is so easy!
Slim space, only comes out from the wall 1.1″, which looks very clean.
You don't need to mount it to studs which takes all of the guess work out!
You can literally hang a tv on the wall in under 3 minutes.
If you need to move the tv to a different wall, there are only nail holes so it is very easy to patch.
It hangs tvs from 13″ to 55″.
An OutDoor Area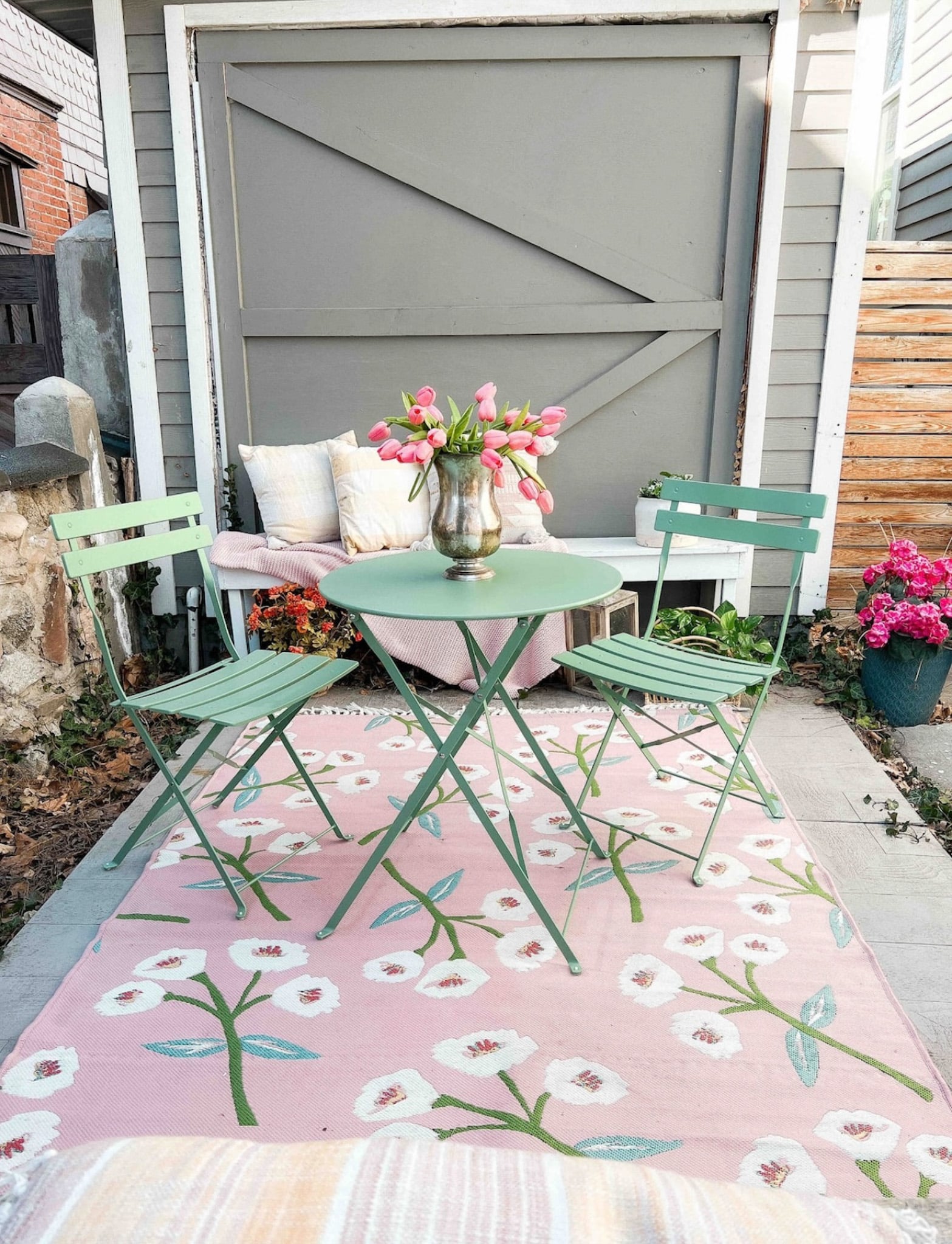 Your space might not allow an outdoor area for your Airbnb, but if you can carve out a small space, guests will appreciate being able to access a private area during their stay. We had a small area on the side of our house that we turned into a private space for our Airbnb. I used a portable patio system to install a deck. It only took about 1 hour to put the deck together. And the great thing is that it can be disassembled and moved. Here are the items that I used to create this pretty, private outdoor space:
I hope this guide was helpful and sharing some of the items that I have incorporated into our successful Airbnb. It's been a wonderful experience and I love meeting people from all over the world. I will share another post with the construction details and how we created our Airbnb from a small cramped basement into a light and bright welcoming space!
Pin These Ideas for Later!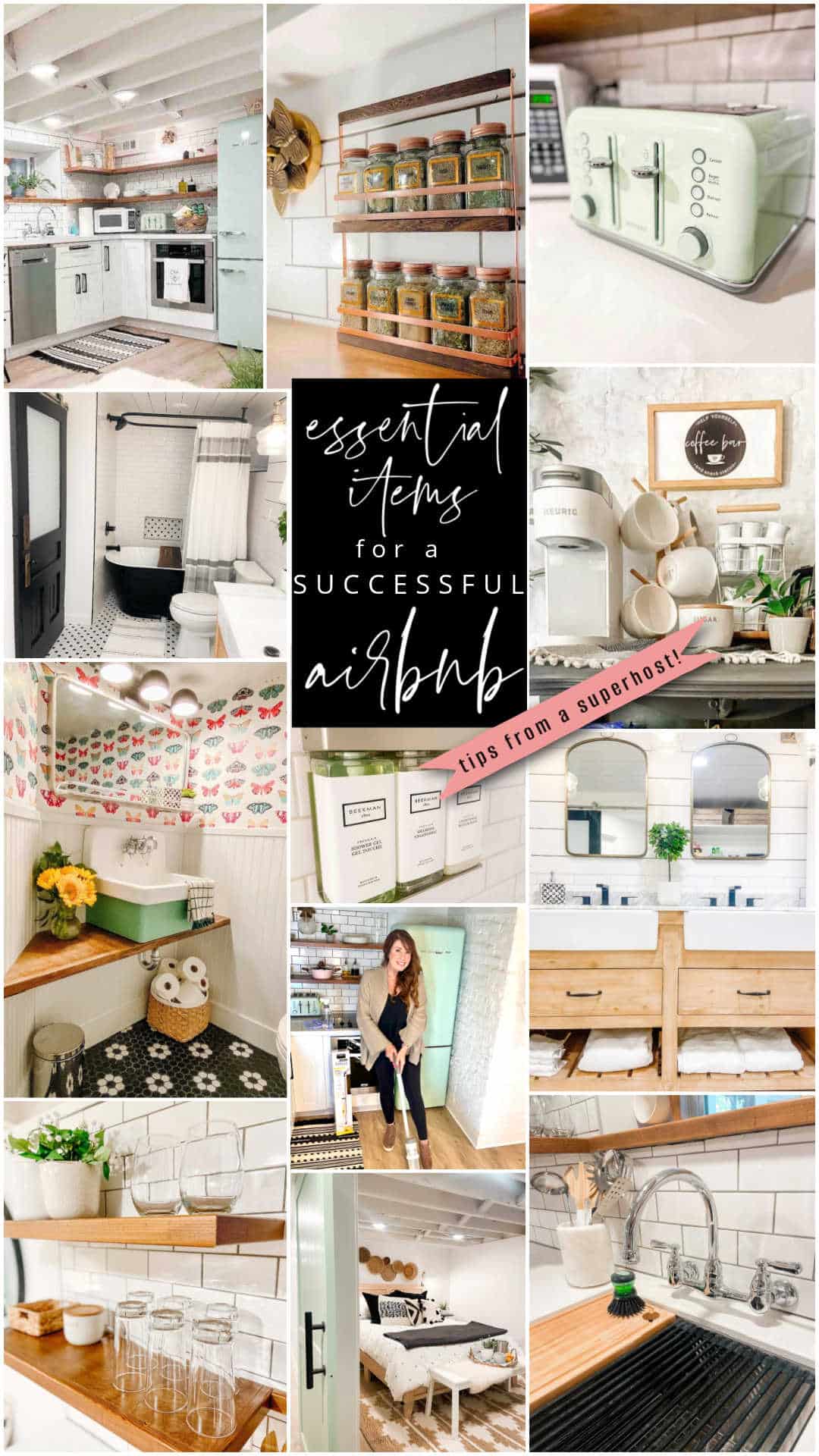 Let me know if you have any questions! Comment below and I will try to answer any questions you have!
Have a beautiful day!
xoxo