Happy Easter Week!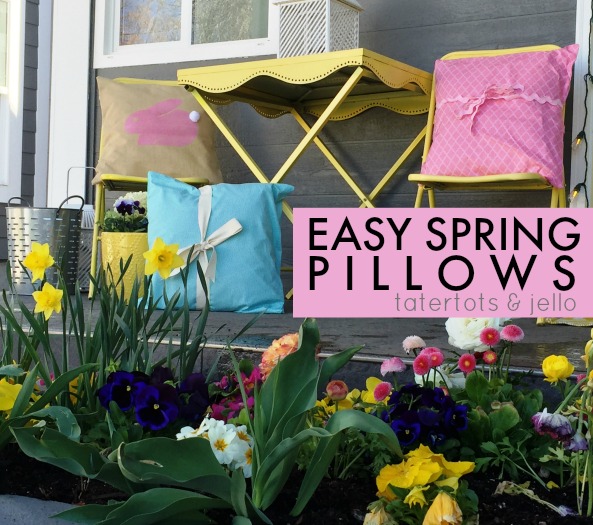 Spring has hit here and Easter is a week away. Here are some cute pillows I whipped up for my porch.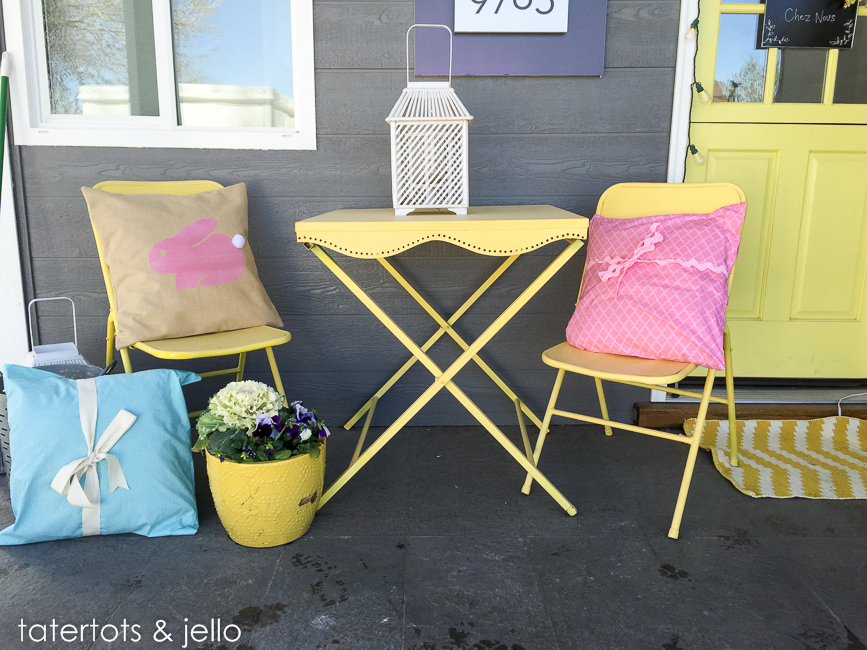 They're so easy to make! Here is what you'll need
Fabric to make envelope pillow cases (don't panic if you don't sew, Ikea has pillow cases for less than $7 each. Also, Hobby Lobby has pillow cases too.)
Pillow insert (all my pillows are 20″ by 20″ so I can easily change the cases for different holidays or seasons.)
Fabric to cut out the bunny (I choose a spring pink.)
White pom poms
Heat n Bond Ultrahold (sold at Walmart)
Ribbon (if you want to tie a bow around the pillow)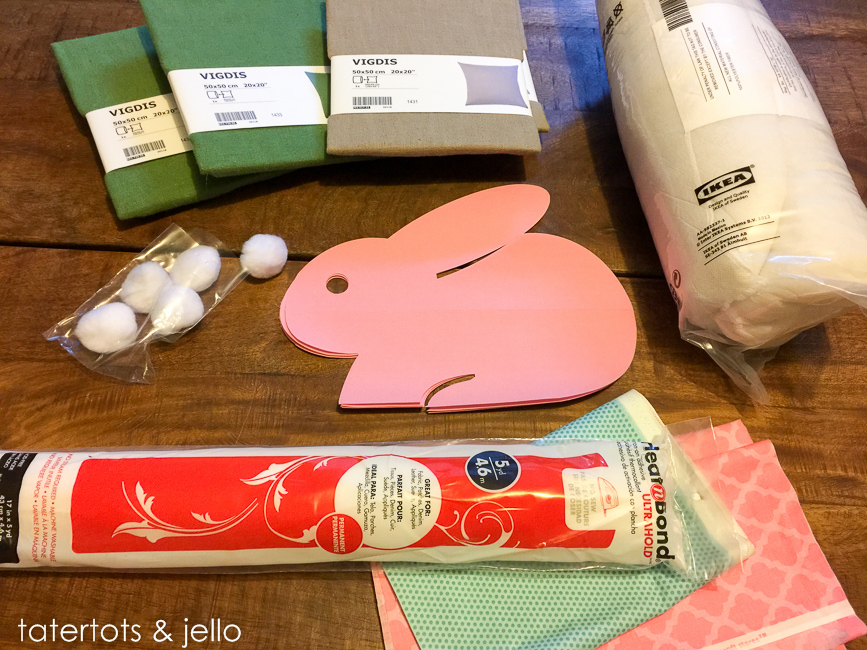 Here is how to sew your own pillow cover. It's super easy, and you can do it in four easy steps. Just check out my complete instructions here.
If you do not sew, just pick up a case from Ikea or Hobby Lobby and follow the rest of the instructions.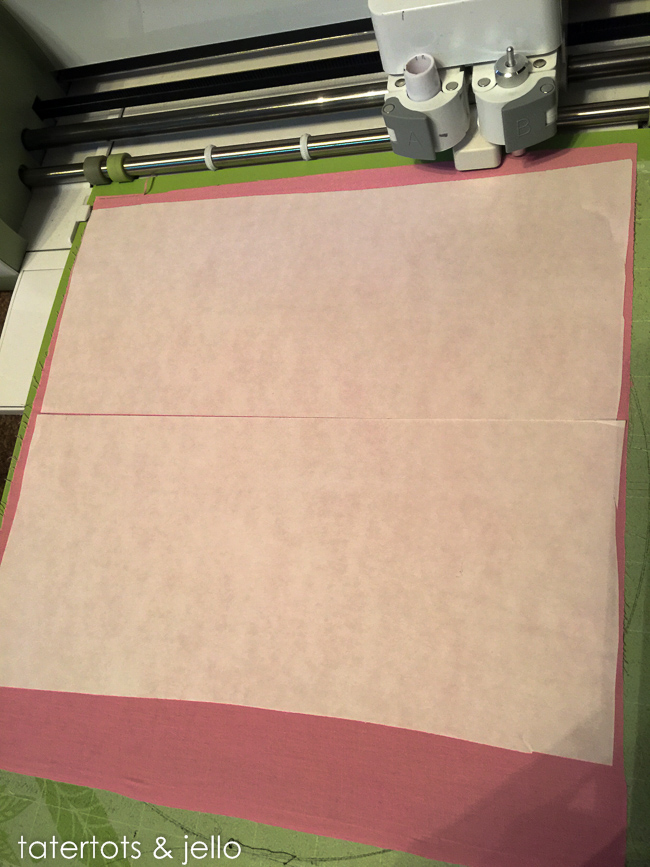 Cut a 12 by 12 piece of fabric. Add Heat n Bond Ultrahold to the back as to the instructions.
Use the Bunny Template provided here on your Cricut Explore or similar cutter. If you do not have a Cricut, print the bunny and pin the paper to the fabric and cut it out. This is harder but doable. You might not be able to cut the eye out but the bunny silhouette will still look good.
IMPORTANT: I have had the best results cutting fabric on the Cricut when I put the fabric side down with the Heat n Bond facing up. Also, I use the heavy blade. Remember to reverse your design!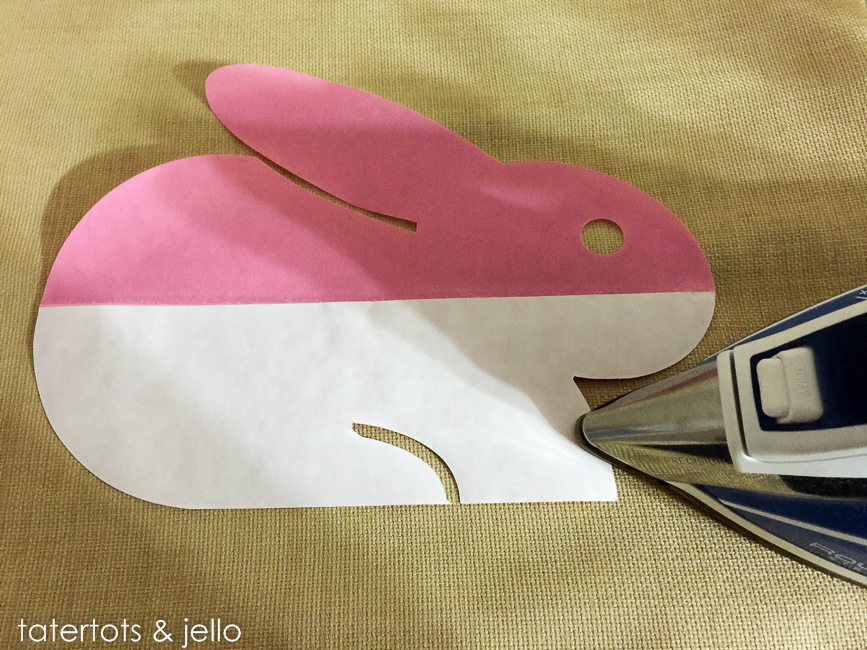 Peel off the Ultrahold backing and iron the bunny on.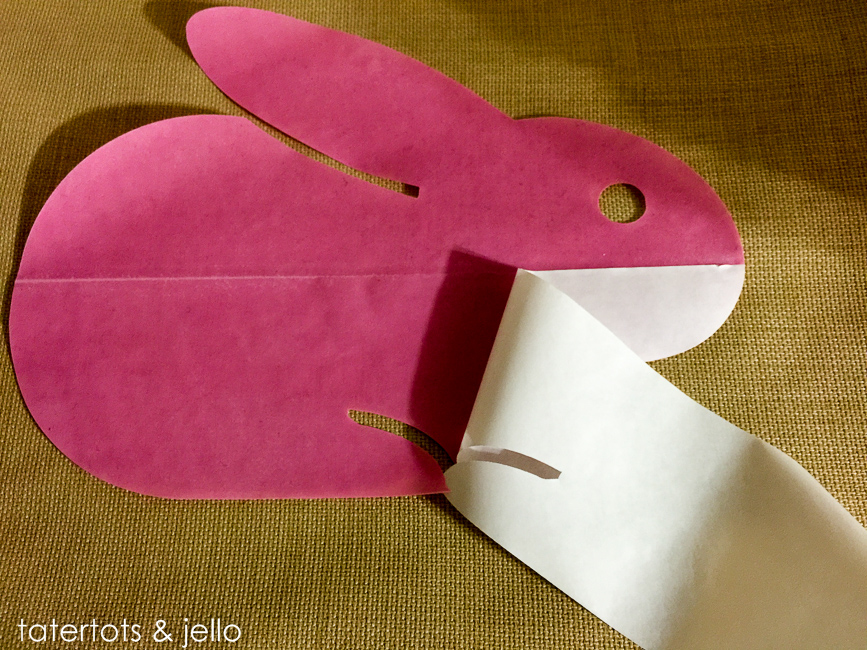 Sew pom pom on for the tail. (Crafter Cheat: Glue gun the tail on.)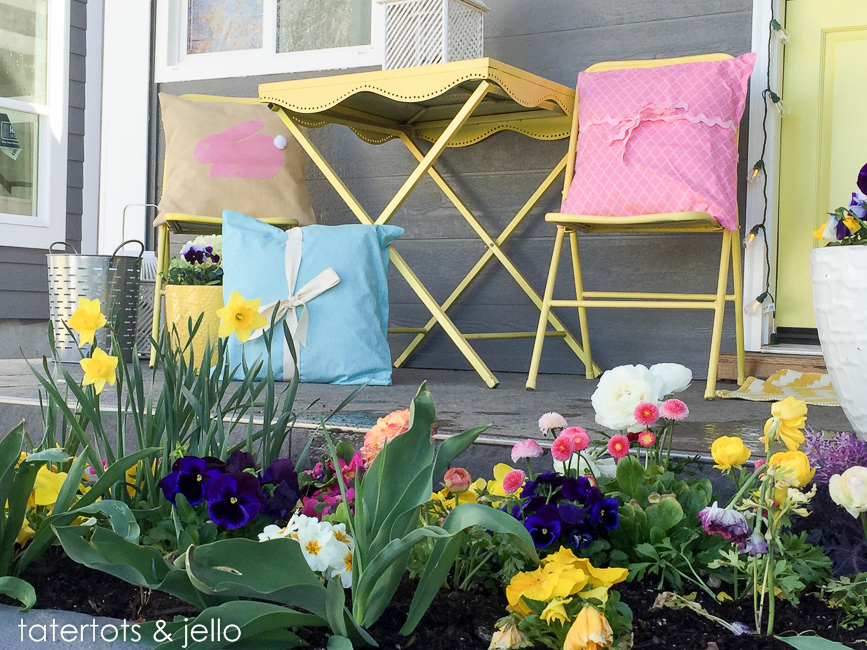 Put your cute pillow case on the pillow form and you are done!
Find a fun place to put it! I had so much fun making them, I made a few extras for some friends.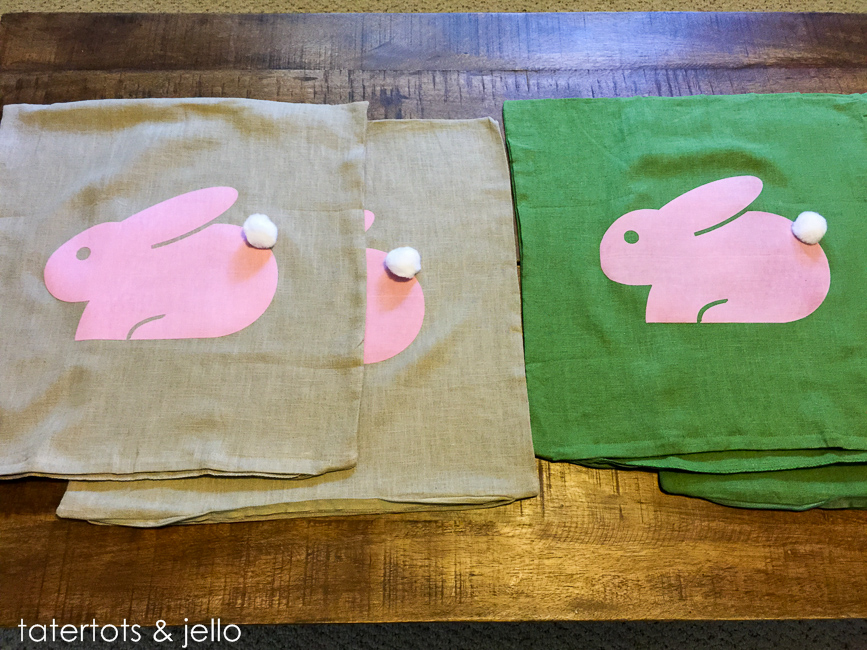 And here's the PDF bunny pattern – just right-click this link or the image below and choose "save link as" to download. As always, it's for personal use only. (If you're going to use a Cricut Explore or similar, you may want this ginormous JPG file for importing.)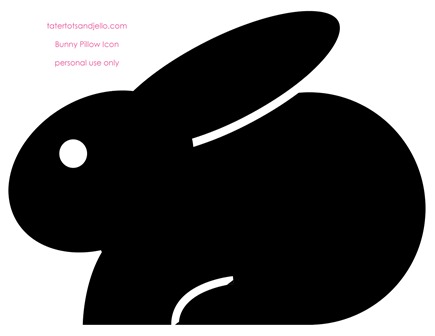 Happy Spring and Easter Decorating!
xoxo