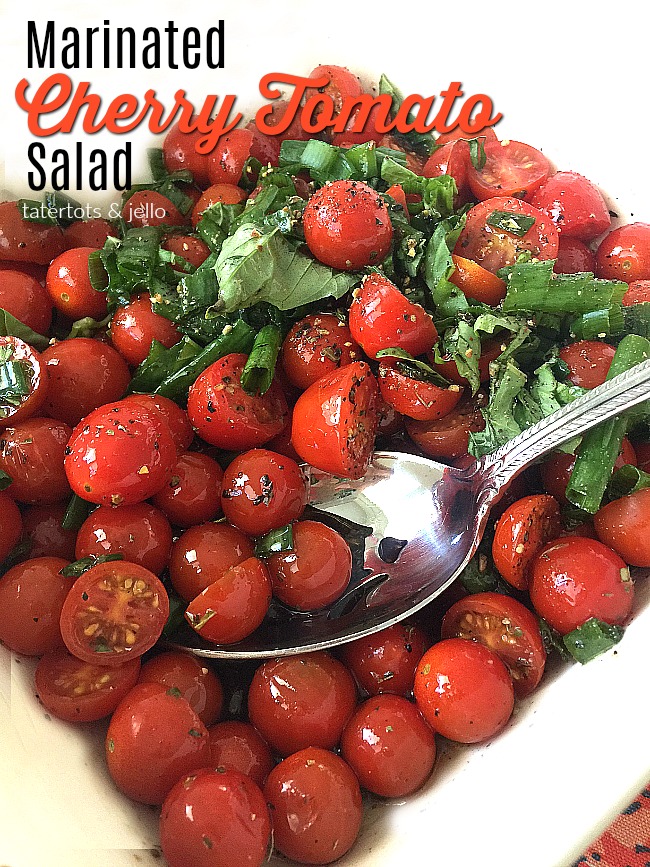 Easy Marinated Cherry Tomato Salad Recipe
Are you looking for the perfect salad to bring to a summer BBQ or party? This is it. My kids love tomatoes and this salad is one of our favorites. It combines the fresh flavor of cherry tomatoes with the tanginess of balsamic vinegar and fresh herbs for a salad that can't be beat! It's also a salad you can make ahead of time and it travels well. And it's even better a day or two later as the salad marinates. YUM!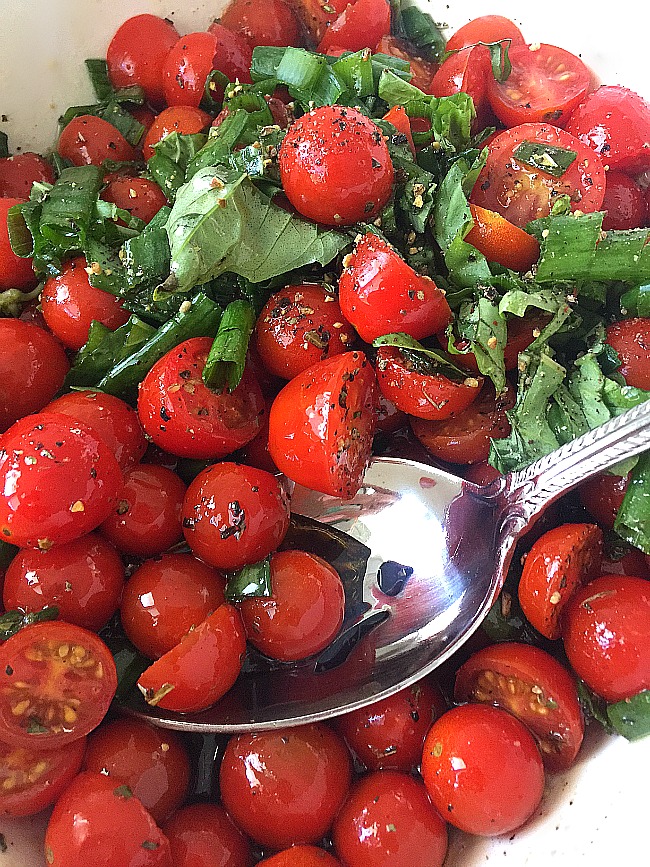 You can also add some feta or shredded Parmesan cheese to the top as a garnish.

Easy Marinated Cherry Tomato Salad Recipe
If you don't have cherry tomatoes, you can use regular size tomatoes and dice them up for the salad. Another idea is to add cucumbers and olives to the salad along with feta cheese and it becomes an amazing Mediterranean salad! Here's the easy recipe to print out:
Easiest Marinated Salad Recipe
Recipe Type: Salad
Cuisine: Italian
Author:
Prep time:
Total time:
Serves: 8
Easy Marinated Tomato Salad. The perfect easy salad to take to a summer BBQ or party, it tastes even better a couple of days later!
Ingredients
1/4 cup extra-virgin olive oil
4 Tablespoons balsamic vinegar
1/2 cup chopped fresh herbs – I used oregano, basil and rosemary
1 tablespoon minced garlic
1/4 cup chopped green onions
2 teaspoons sugar
1/4 teaspoon salt
1/8 teaspoon pepper
4 cups halved cherry tomatoes
Instructions
Mix oil, vinegar, herbs, sugar, garlic, salt and pepper in a small bowl. You can also put the whole thing in a blender.
Put the halved tomatoes in a medium serving bowl, add green onions, dressing and stir to coat. Cover the salad and put it in the refrigerator for 2-10 hours and let it marinate.
Uncover the salad and stir. Serve!
It's a great salad to use up those tomatoes that are in abundance this time of year!
Here are a few other salads we love: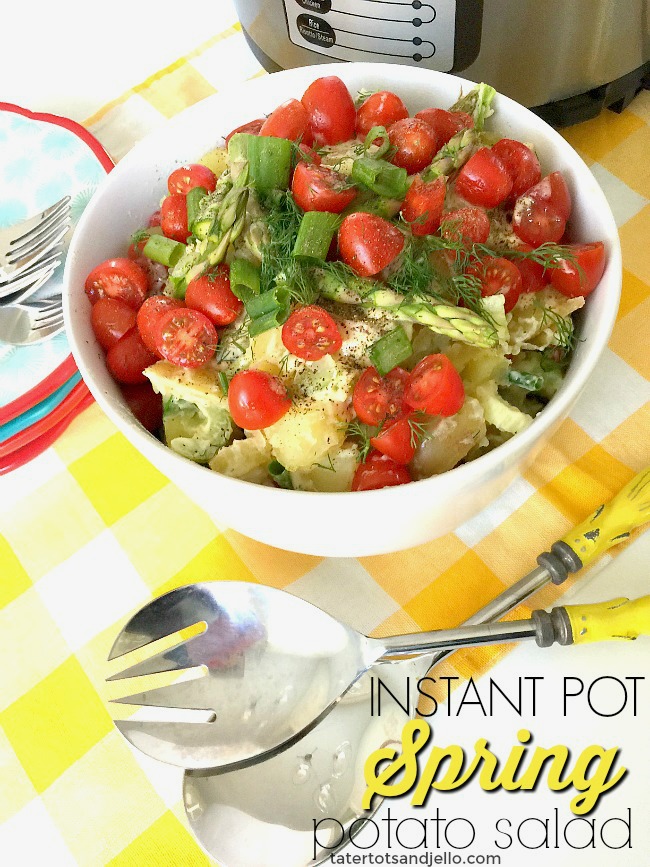 10-Minute Instant Pot Potato Salad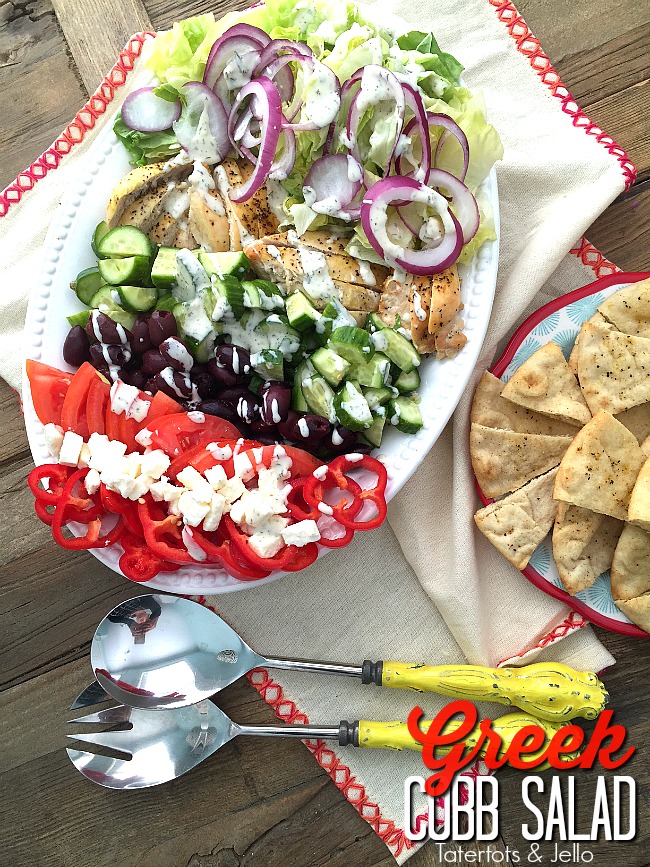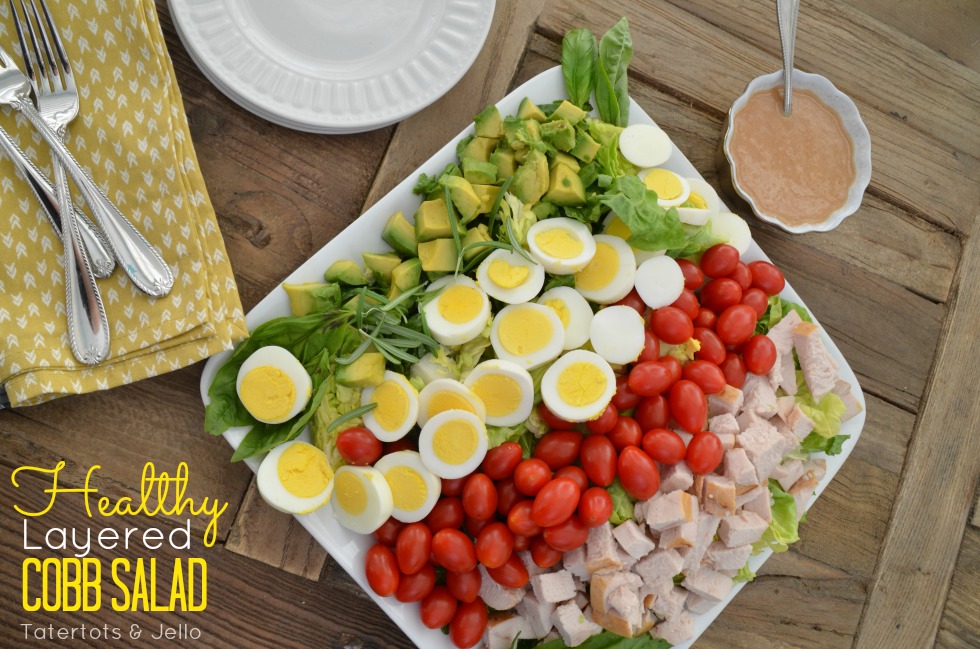 Layered Cobb Salad with Homemade Dressing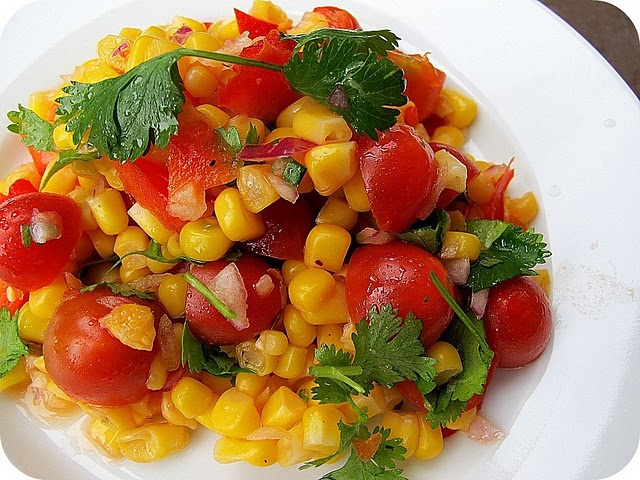 Have a YUMMY day!
xoxo