I made some Christmas Ruffle Trees a couple years ago and ever since then I have been wanting to make some Halloween Ruffle Trees.
I decided that this is the year. And they were so fast and FUN to make!!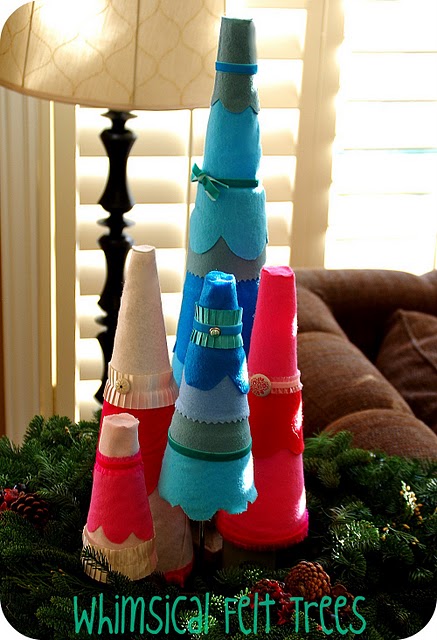 (felt Christmas Tree tutorial)
Such a fun way to bring some Whimsical Halloween Color to your decor this year!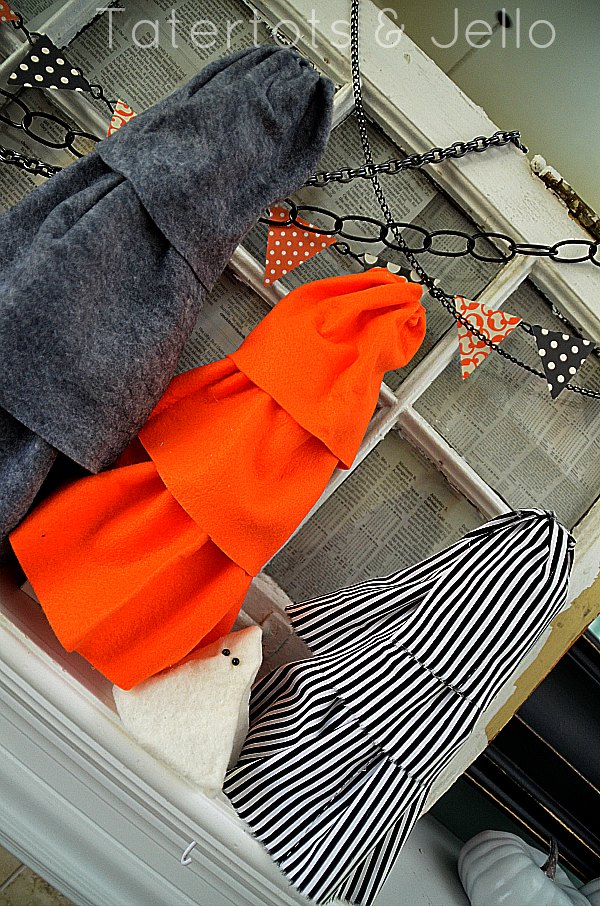 And, they are super easy to make too!!
Plus, they are no-sew. All you need is a glue gun. Yay!! (what would I ever do without my trusty glue gun???)
Here's how to make the Ruffle Trees: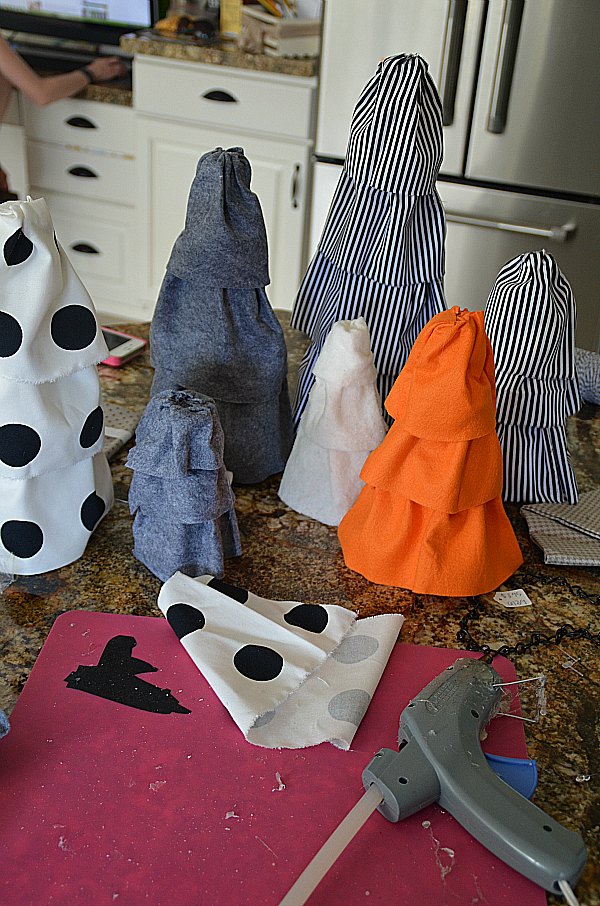 Take Styrofoam trees. I used four different sizes.
Then cut a strip of 4 inch wide material from felt or cotton fabric.
Start at the bottom and wrap the material around the bottom of the tree form. You can either sew a big stitch at the top of the material with your sewing machine, or I just added some gathers as I glued the material onto the bottom of the tree form.
Once I got to the back of the wreath form, I cut the material.
Then I added another layer of material over the first layer, covering the top of the first layer. I also added gathers as I glued the second layer on.
When I reached the top of the tree form, I made sure there was about a 1″ amount of material at the top. After that layer was glued on I put some hot glue at the top and then folded the material over the hot glue to cover the top of the tree.
After the trees were completed, I took an old window and lined it with some newspaper.
Then I put it on my mantel and layered a paper pennant I made using some left-over scrapbook paper. I just glued the pennants onto the chain.
I attached the different chains to the window using some tacks.
And then I layered the felt Halloween trees onto the mantel.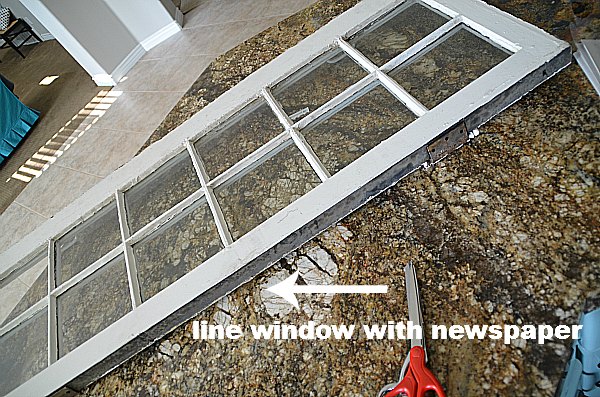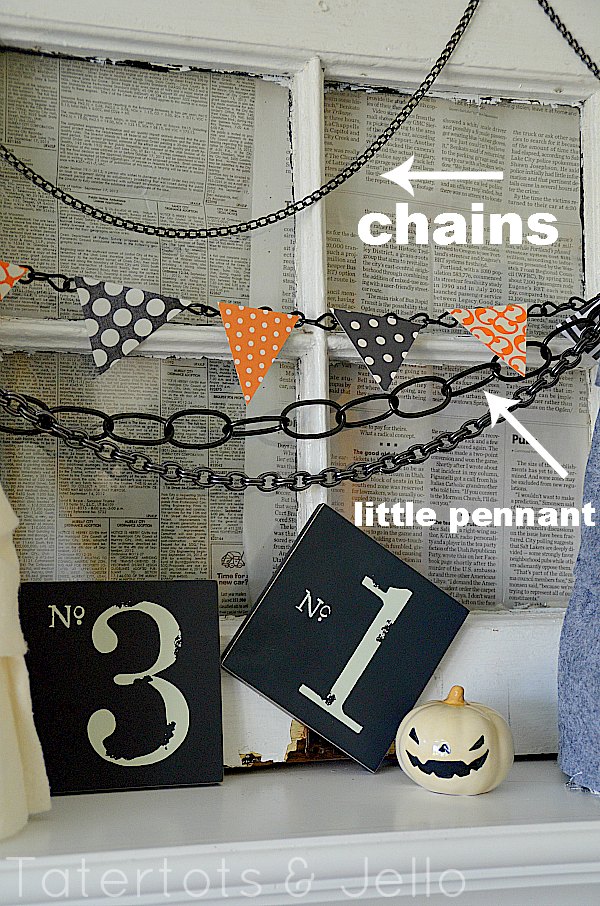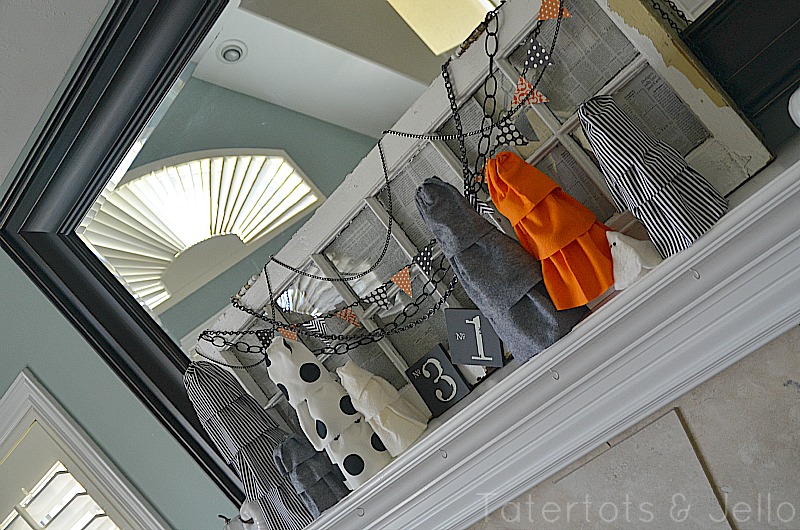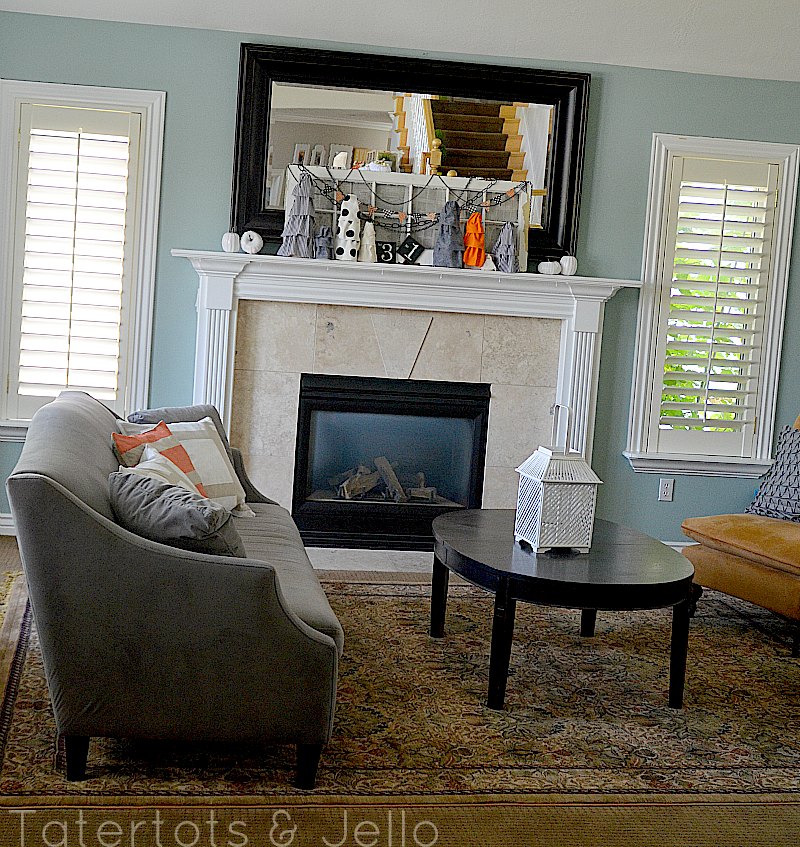 I love these little trees!!
Thanks for stopping by – have a wonderful day!!
xoxo