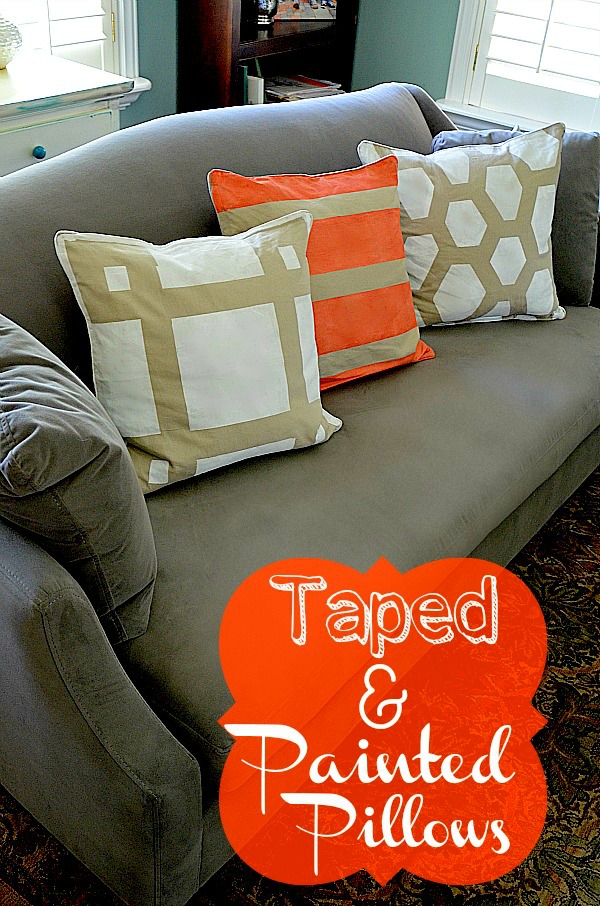 I have used stencils to create patterns on pillows, so I thought it would be fun to try creating patterns on pillow with tape.
I used ScotchBlue Painter's Tape to make these pillows. And it couldn't be easier to create one-of-a-kind pillows this way.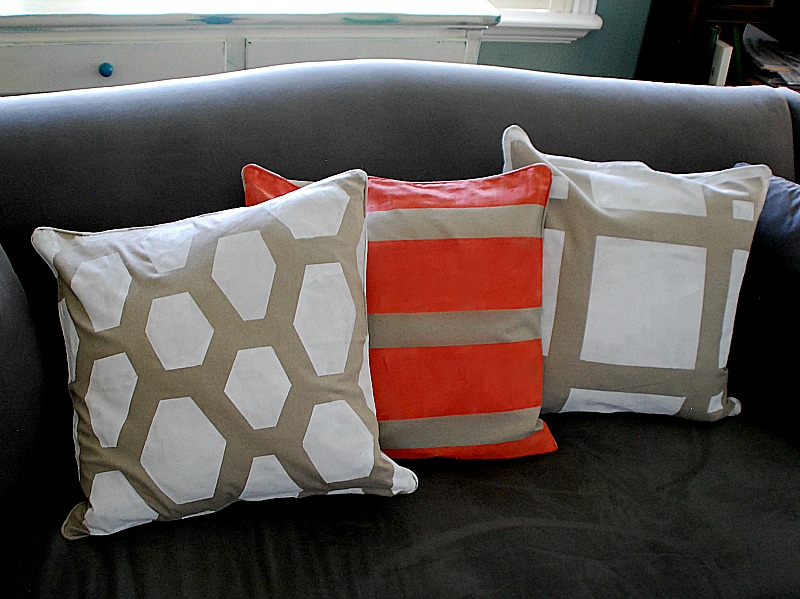 Here's what you need:
;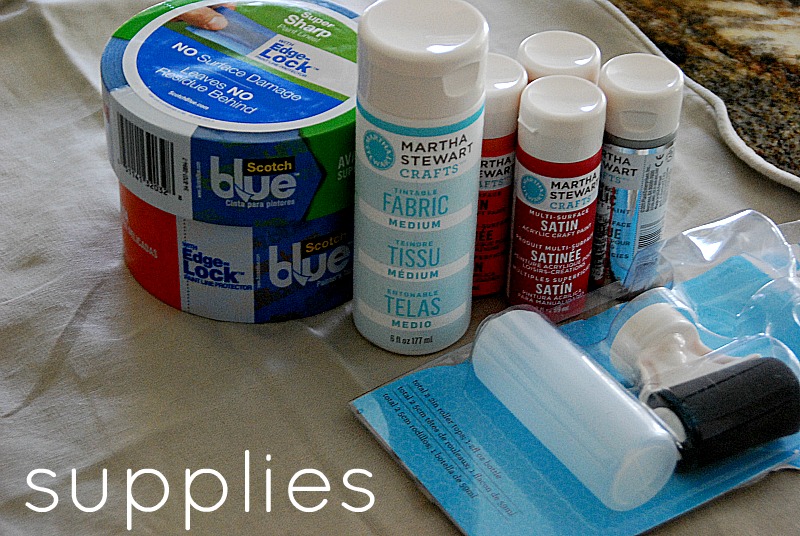 Here's what you do:
Put paper inside of the pillow cover so the paint won't seep through to the back of the pillow cover.
Sketch out a pattern that you want to try.
Mix the paint and fabric medium. Fabric medium makes the paint washable and makes it softer.
Use your hand to smooth down the tape onto the pillow cover.A tight seal on the edge of the tape will keep the paint from seeping under the tape.
Spread the paint onto a paper plate.
Roll the roller in paint and then roll it onto the pillow cover. You may need to do two coats for full coverage.
Let the paint dry and then put a pillow inside of the pillow cover.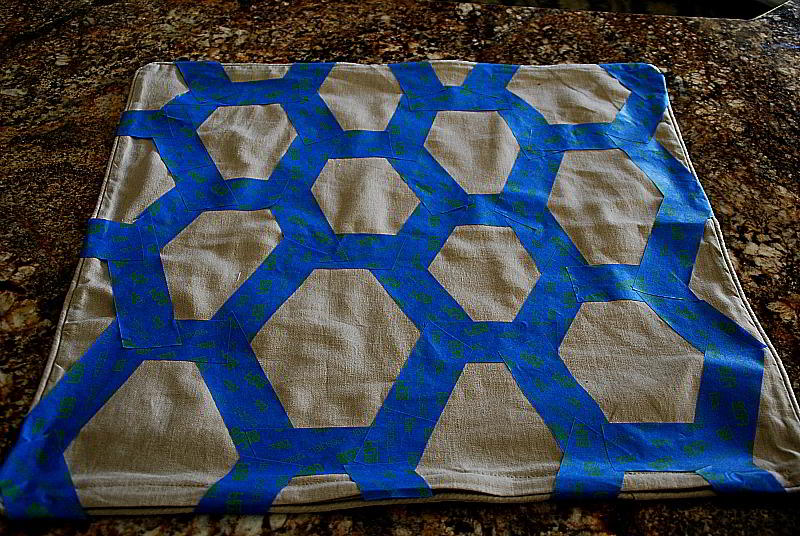 (I made up a honeycomb pattern with Scotch Blue Tape)
I love that you can tape ANY pattern you want.
The ideas are unlimited!!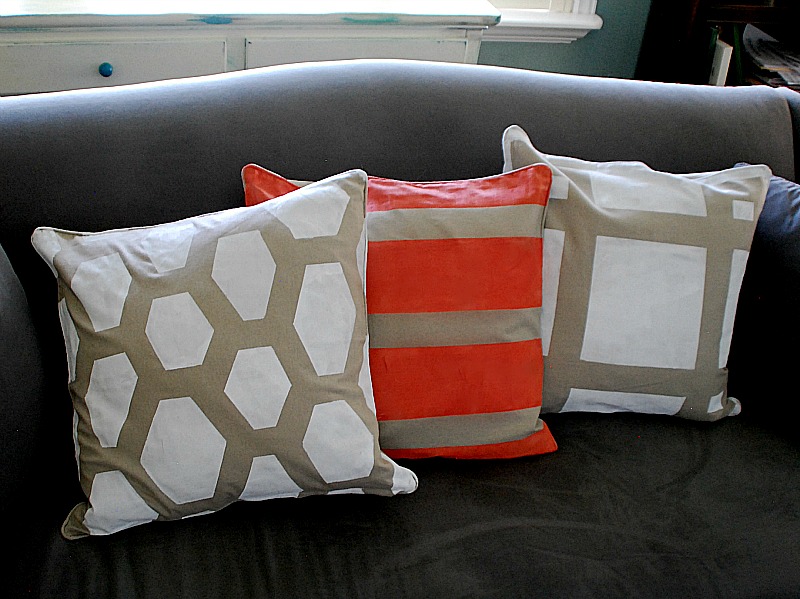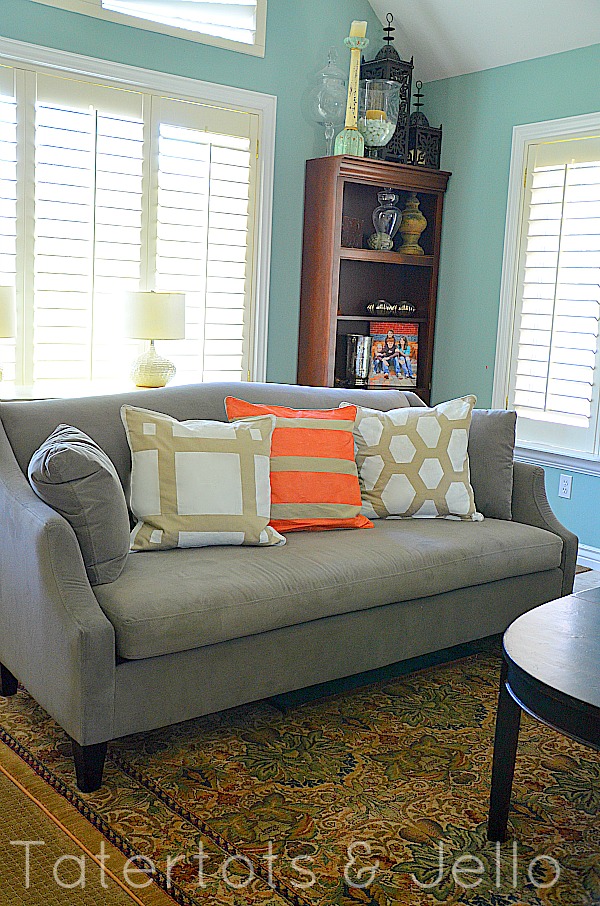 Here is a video I made creating these pillows: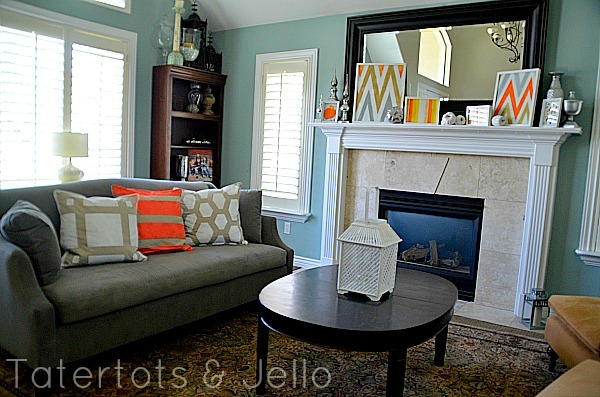 Plus, ScotchBlue is giving away
hundreds of free samples every day plus
$150 and a ScotchBlue Painter's Kit
in the ScotchBlue Ribbons Nomination Contest!
Just visit the Facebook page to nominate YOUR projects (or other people's!).
Enter your email address to enter the drawing for hundreds of free samples given away every day,
and every time you nominate a great project, you'll be entered to win prizes.
Have you ever used tape as a stencil on a project? Post your project — and tell me about it — in the comments below!
xoxo

Note: This is a sponsored collaboration between TatertotsAndJello.com and ScotchBlue. I received compensation for this post; however the opinions — and the pillow project — are all mine. My complete disclosures are here. And I really do like ScotchBlue tape.