This is such an easy project — and it's great for housewarming, hostess, wedding and birthday gifts! It's an easy #LowesCreator project anyone – even kids – can do!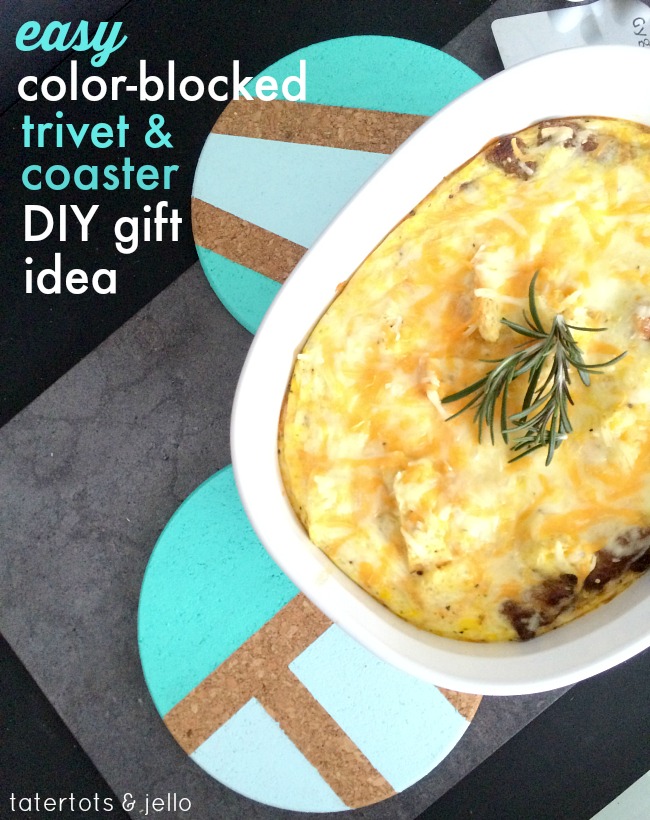 Even though it's easy, it has a bold, modern look. And you can customize it to your recipient's decor!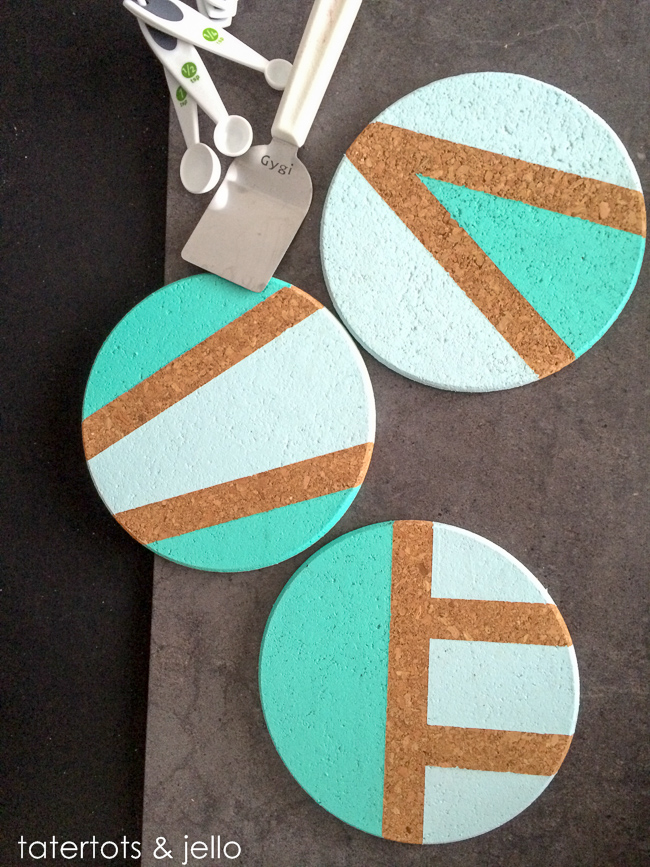 Here's how to make this easy color-blocked coaster & trivet DIY gift idea:
You can create this in different sizes. All you need are:
Valspar paint samples from Lowe's (I used two colors)'
High-quality masking tape (I used the 3M Blue – the cheap stuff won't work well on the cork)
Inexpensive paintbrushes – the foam ones at Lowe's will do
cork trivets or coasters — from any store
Here's how easy it is to do:
Just tape geometric patterns like the pictures above – or however you like: stripes, triangles, whatever.
Using your paint samples, paint contrasting colors.
Let dry, and then peel the tape off.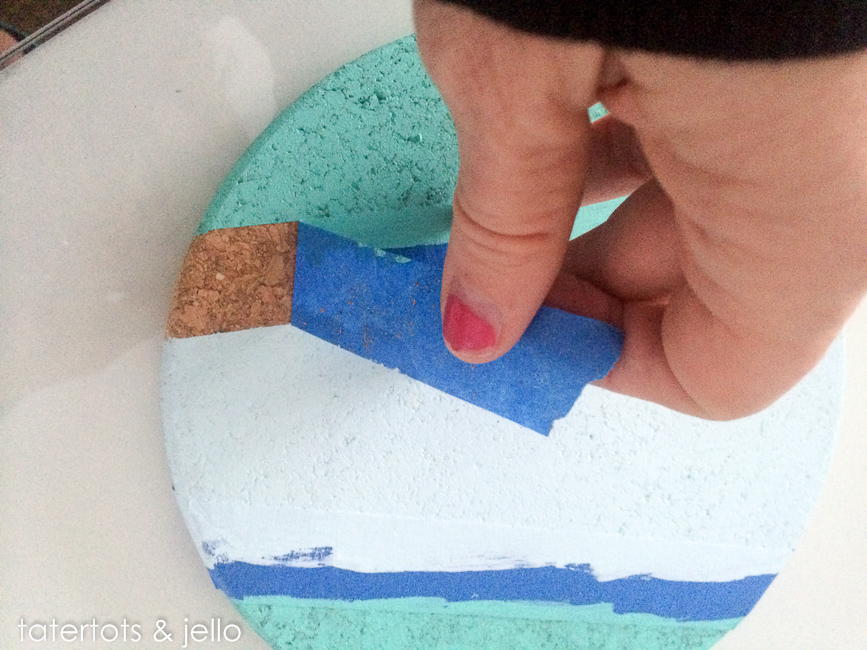 I liked how peeling the tape exposes the natural cork color, making the trivets or coasters even more interesting.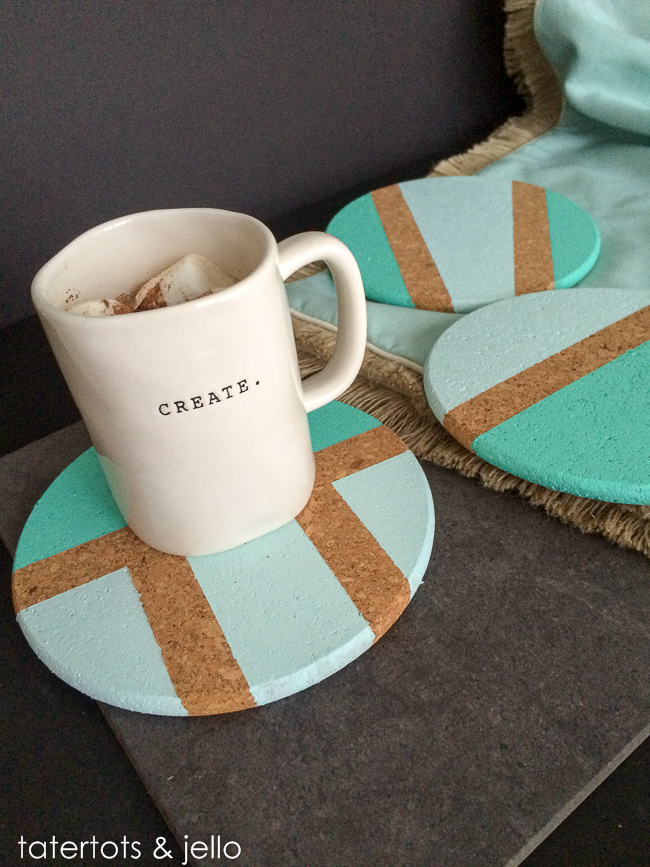 You can use these in the kitchen, office, or anywhere you need a trivet or coaster.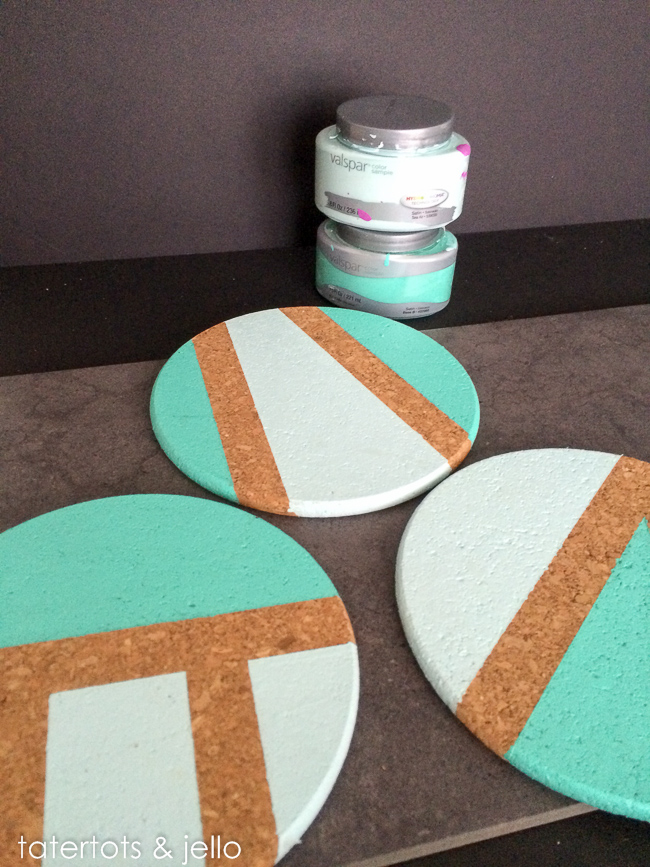 It's also a great way to experiment with color. You can introduce a color to your room to see how you like it … before you make a commitment to a larger section! Or you can custom-paint your gifts to match your recipients' decor.
You can also follow Lowe's on Facebook for more great ideas and sign up for their FREE Creative Ideas Magazine with TONS of great DIY ideas and instructions!!
Happy gift-giving!
xoxo

Materials for this post were provided by Lowe's; however, the project and content are all mine. See my disclosures.