I'd love to tell you about a program that has really touched my heart. Downy and Quilts for Kids have teamed up to bring quilts to hospitalized kids through Downy's Touch of Comfort Program. I wish this program had been around 15 years ago!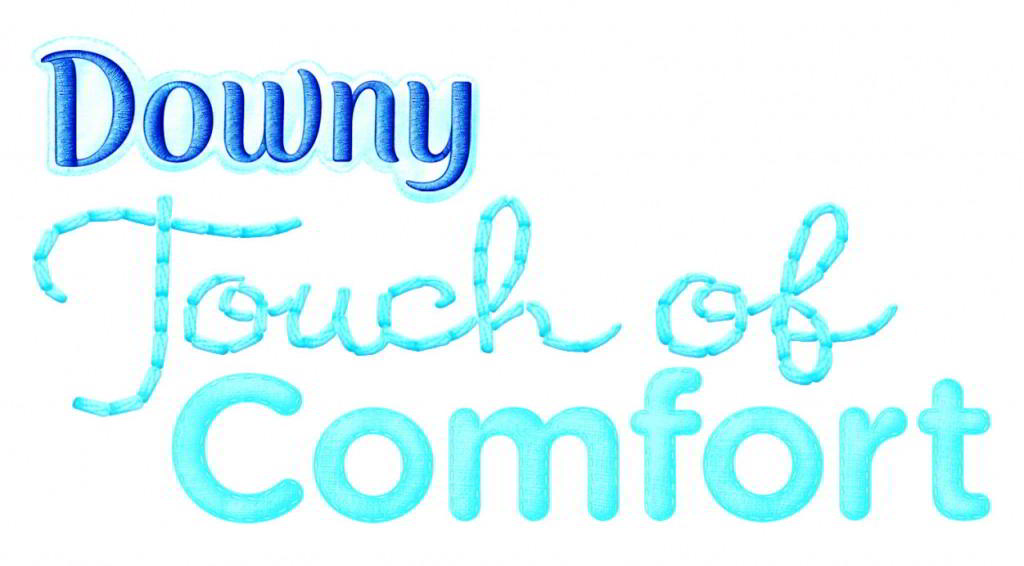 My son was hospitalized for a week when he was 3 years old. It was a scary time for all of us. But it was especially scary for him, as a little three-year-old away from home, not fully understanding what was happening. Any warm touches to help the hospital room feel like home would have been welcome.
Kids need comfort, especially when they're somewhere unfamiliar like a hospital and dealing with something scary and hard like being sick. Award-winning actress Chandra Wilson, who plays Dr. Miranda Bailey on "Grey's Anatomy" (ABC) is the spokesperson for the Downy Touch of Comfort program. She even takes time to participate in quilt deliveries: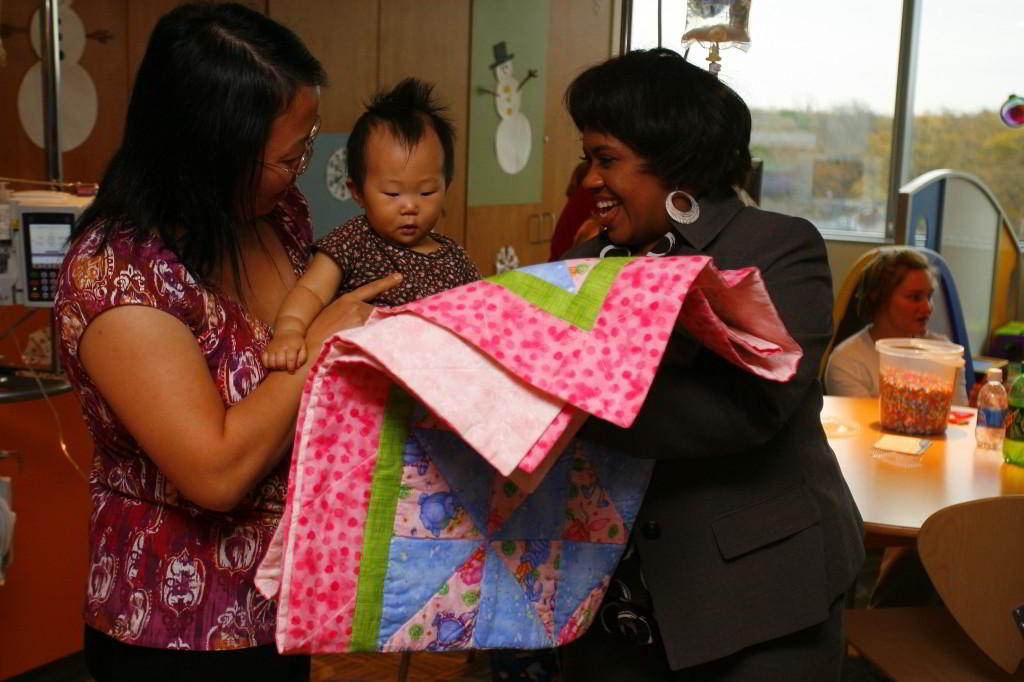 Working with Quilts for Kids, Downy delivers quilts to kids in hospitals to bring them a bit of the comfort of home, thanks to the quilt donations of thousands of people. There have been over 20,000 quilts donated so far — Isn't that awesome??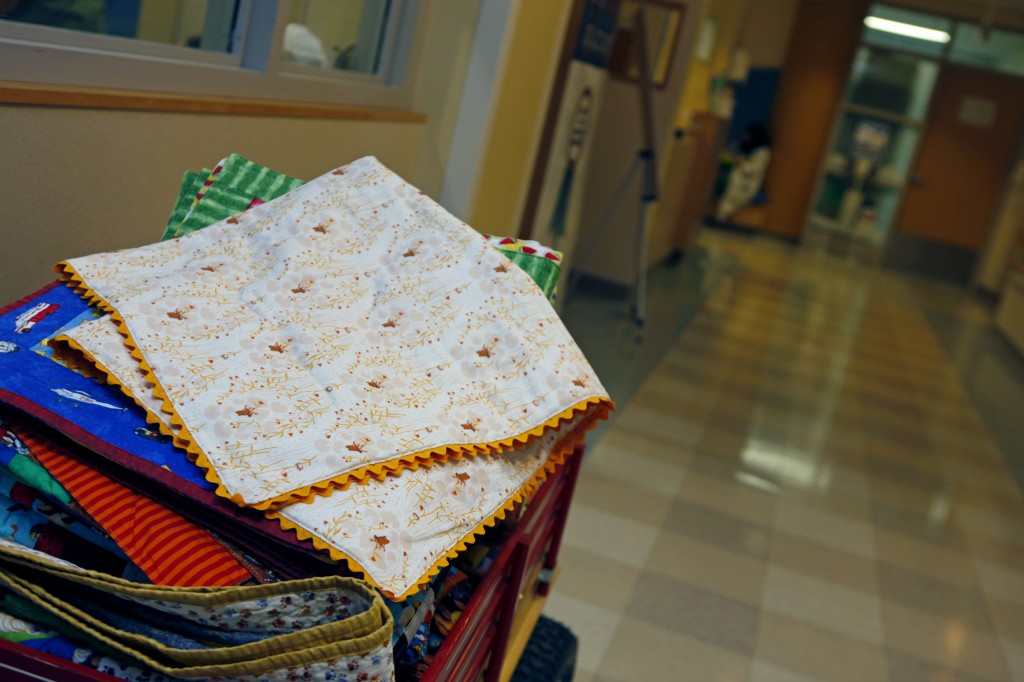 And you can get involved whether you're an experienced quilter, a beginning quilter — or someone that has never quilted at all!
If you're not an experienced quilter — like me (!) — you can order the free quilt kit from Quilts for Kids. It includes fabric and a label to help you share your story with the child who receives your quilt. I love how the Touch of Comfort quilt tag connects quilters, volunteers, hospital workers and families.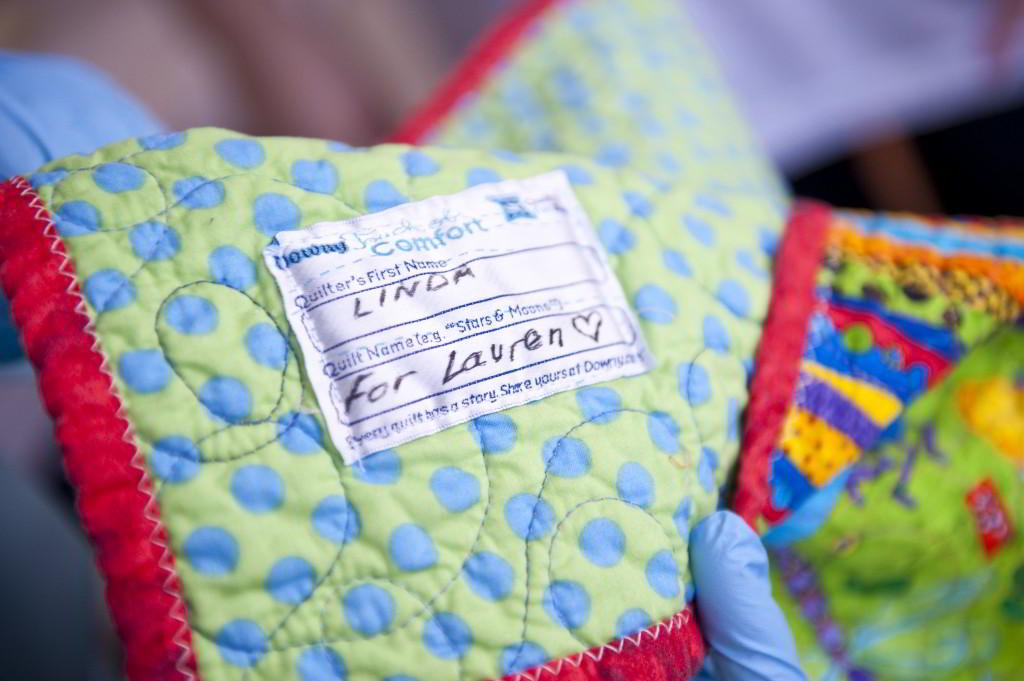 Also, if you don't have time to make a quilt — you can still be involved. ADOPT A QUILT. A financial donation to Quilts for Kids will go toward shipping quilts to children at children's hospitals across the country. It will also help this program purchase fabrics for quilts for the more than 6 million children in children's hospitals around the country. You can also get involved with your local chapter and help deliver quilts to kids in your area!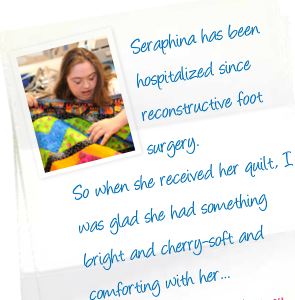 Here's the quilt kit I received. It came with the material all cut out and detailed instructions.
I am so excited to make my quilt. I'll share it with you when it's done!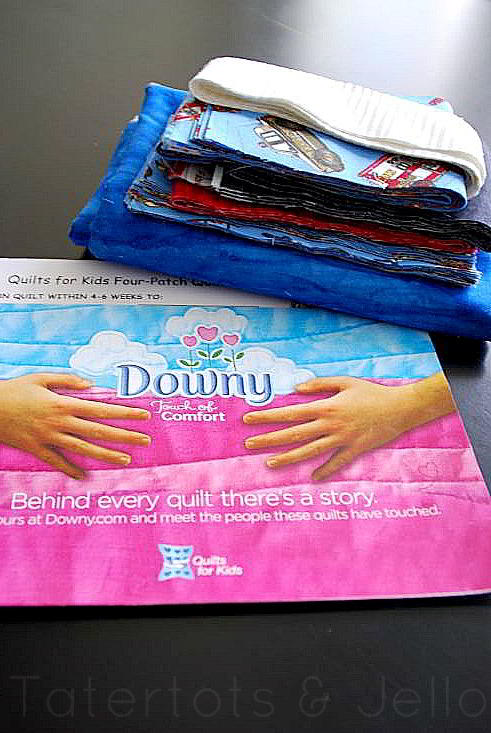 Will you join me in making a quilt to comfort a sick child?
You can request your FREE quilt kit here.
xox