I am so excited to be teaming up with Krylon to show you how to make faux mercury glass. And it's so easy!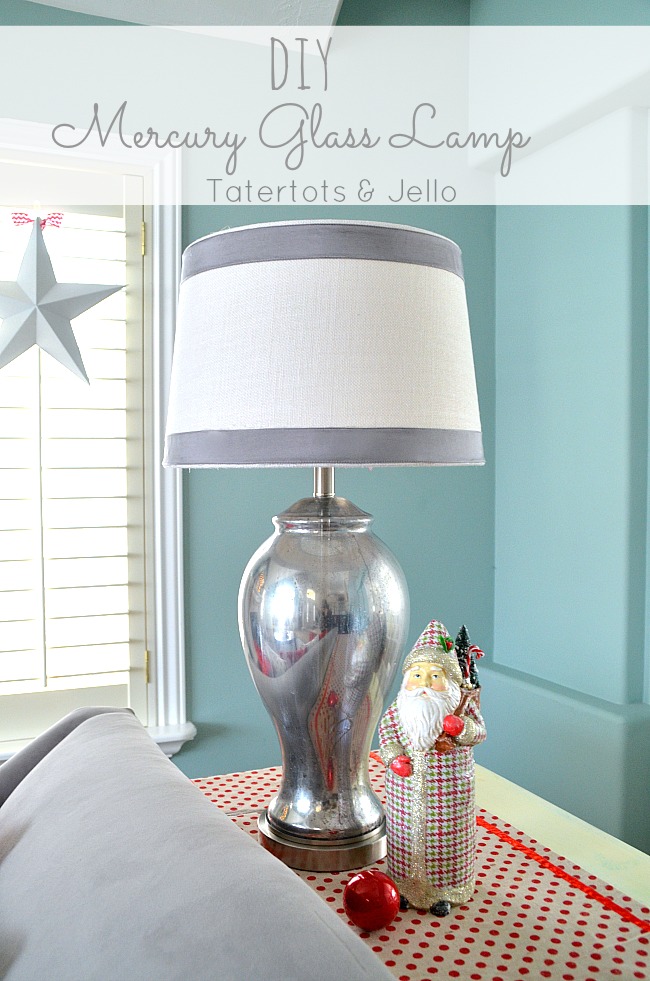 Don't you love the look of Mercury Glass?? But it can be so expensive. Now you can turn practically anyglass surface into mercury glass. Krylon sent me some of their Looking Glass Spray Paint. I was so excited to try it out. I've tried to make mercury glass before with other brands of spray paint and have been unimpressed with the results.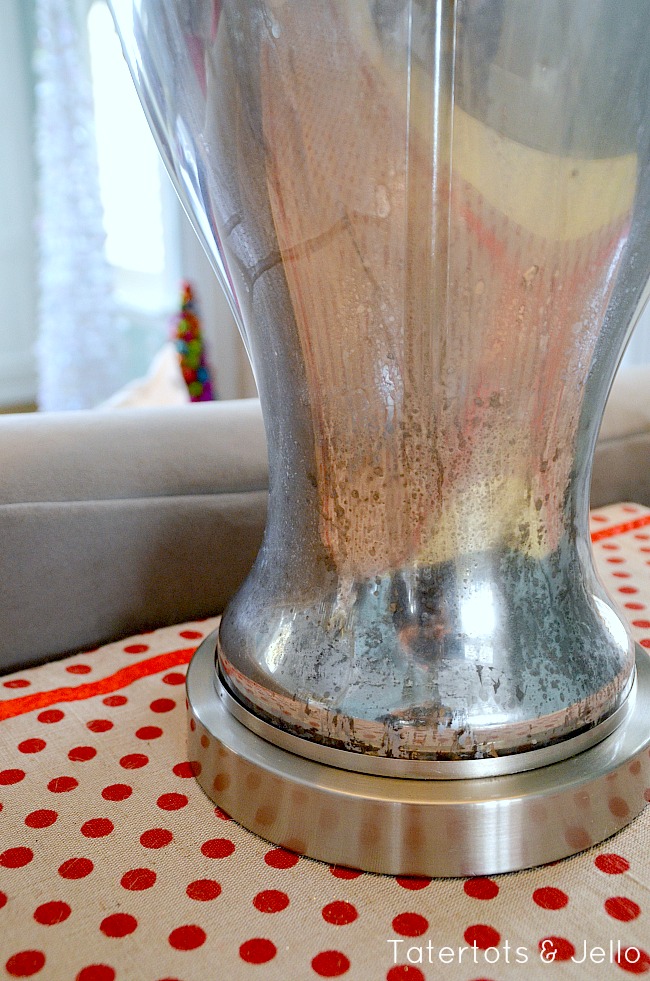 The thing I love about Krylon's Looking Glass Spray Paint is that it is so SHINY! It really makes all the difference. It can turn ANY glass surface into a reflective, mirror-like finish.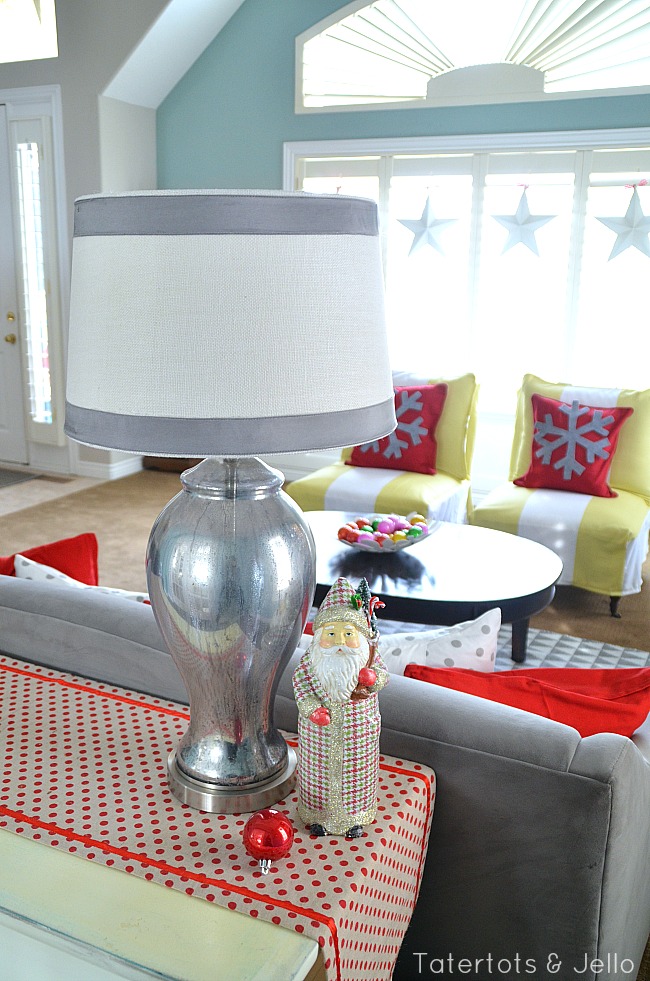 I have been wanting to find a tall lamp for my living room. So the other day when I spied this glass lamp base at Lowes, I thought it would be perfect to try out the Mercury Glass technique!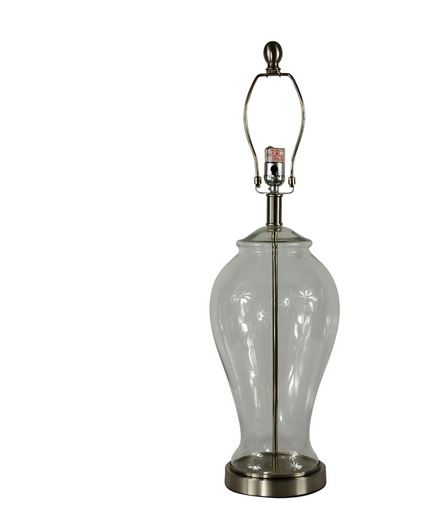 Here's how to make Faux Mercury Glass:
Supplies:
Krylon's Looking Glass Spray Paint
Your surface (I used a clear lamp base)
Tape to tape off the outside surface of your project
A water bottle
White Vinegar
Water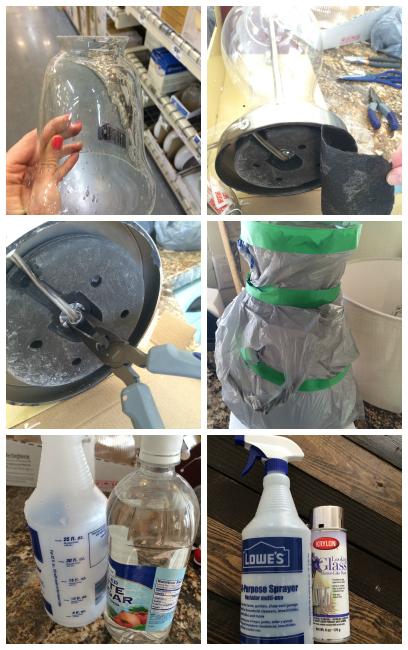 Directions:
Tape off the outside of your surface, so you don't get any paint on the outside.
Then mix 1 cup of water with 1 cup of vinegar in a spray bottle.
Spray the inside of your object. In this case, I sprayed the inside of my lamp.
Then immediately spray a small amount of the water/vinegar mixture. This creates the mercury effect.
Let dry at least an hour.
Do this 2-4 more times, depending on the look you want.
You can add another layer of spray paint inside your object – like gold or black. Or you can leave it a little see-through. I left mine without another layer of paint.
For the shade all I did was add some ribbon to the top and the bottom of the shade.
And that is it. It's super easy!!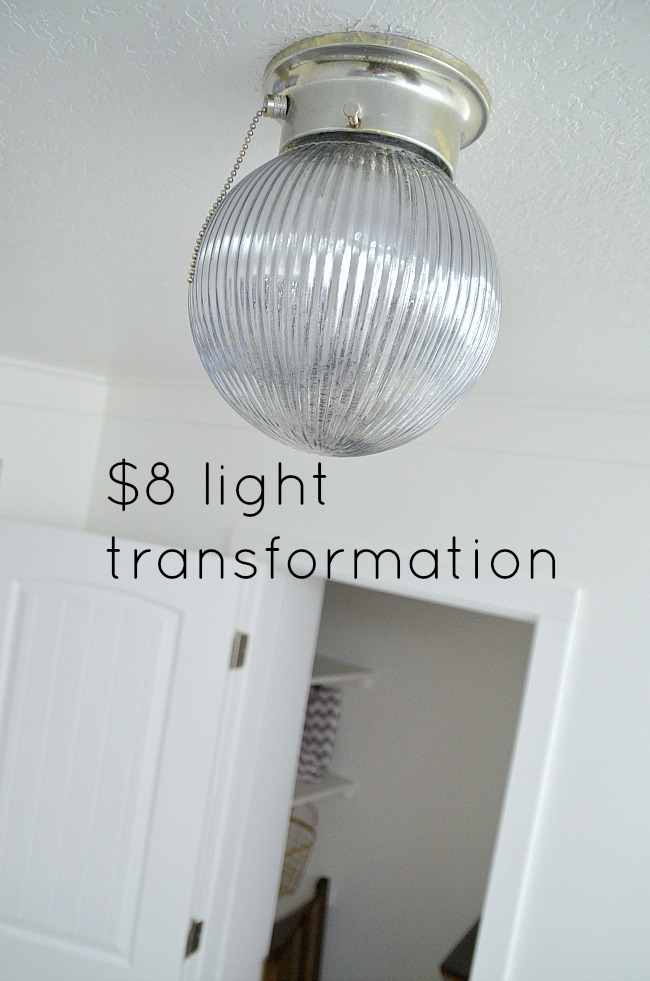 You can also use Krylon's looking glass spray on it's own for a very bright and shiny look. I also used it to create a faux mercury glass shade for the #1905Cottage's back bedroom. I sprayed the base of the light fixture with the plain Krylon Looking Glass Spray and then I used the vingear/water mixture on the shade to create a Mercury Glass effect.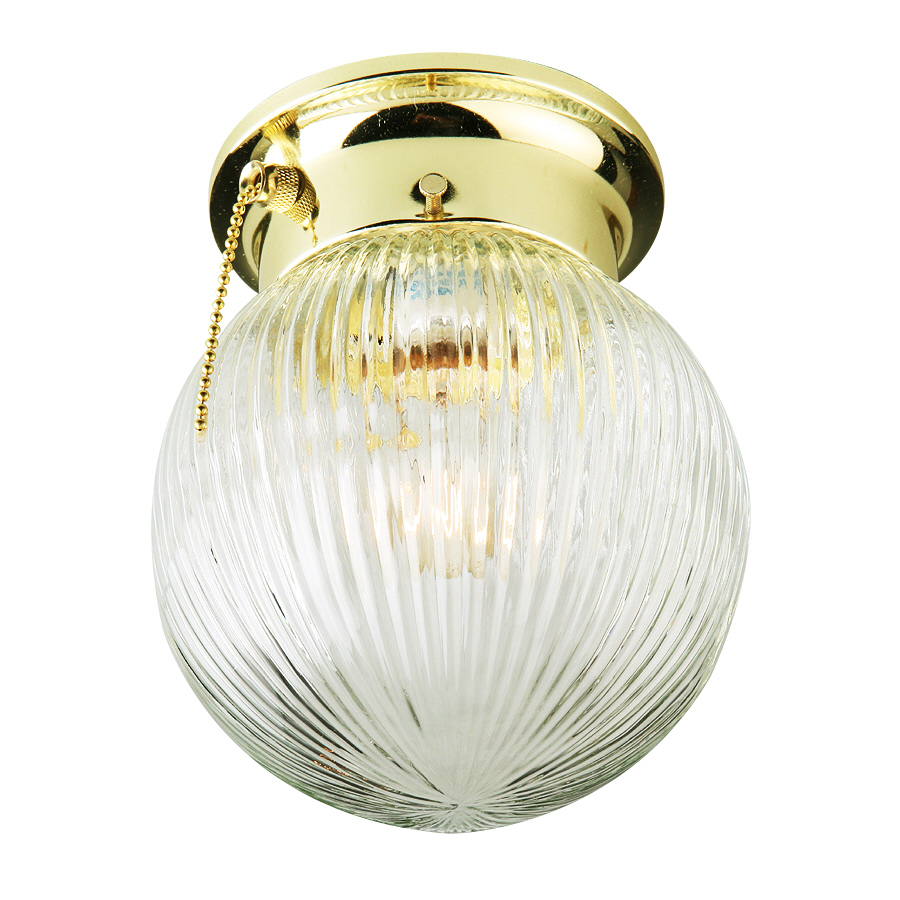 And for $8 – it's a great little light fixture!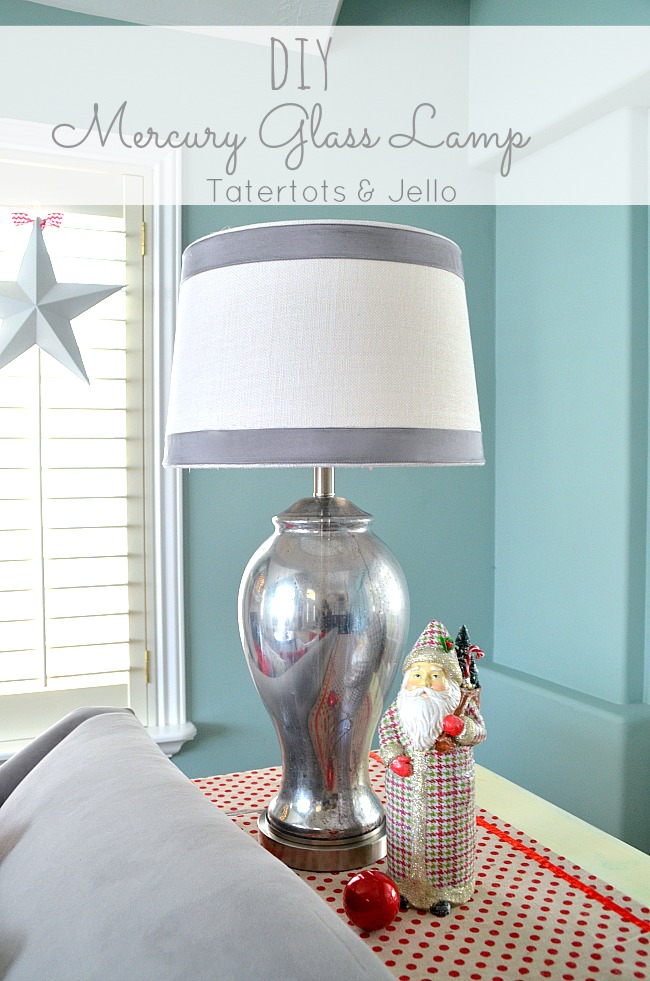 And also, check out these other fun ideas using Krylon's Looking Glass Spray Paint: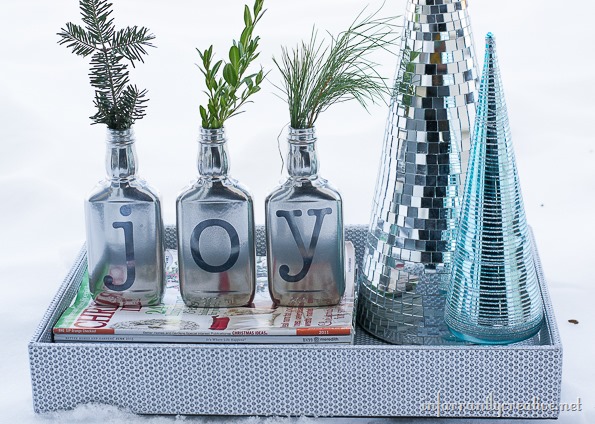 Infarantly Creative's JOY Bottles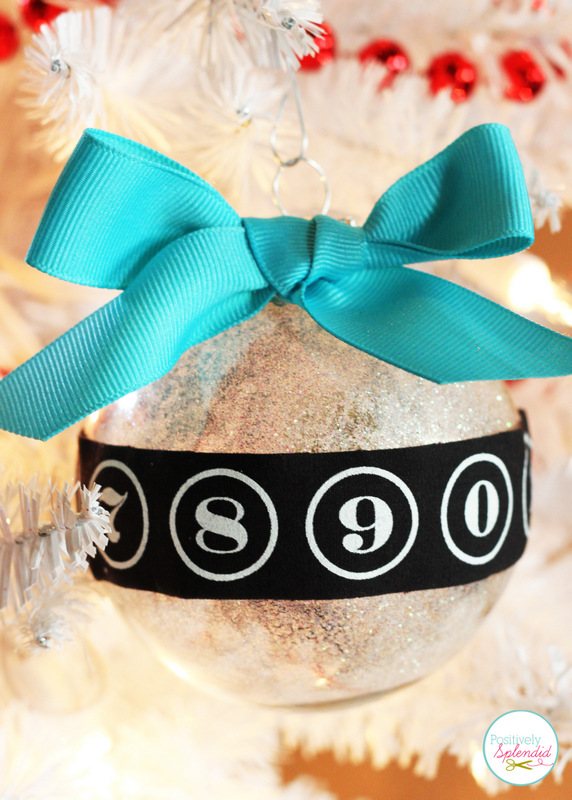 Iridescent Glitter Ornaments at Positively Splendid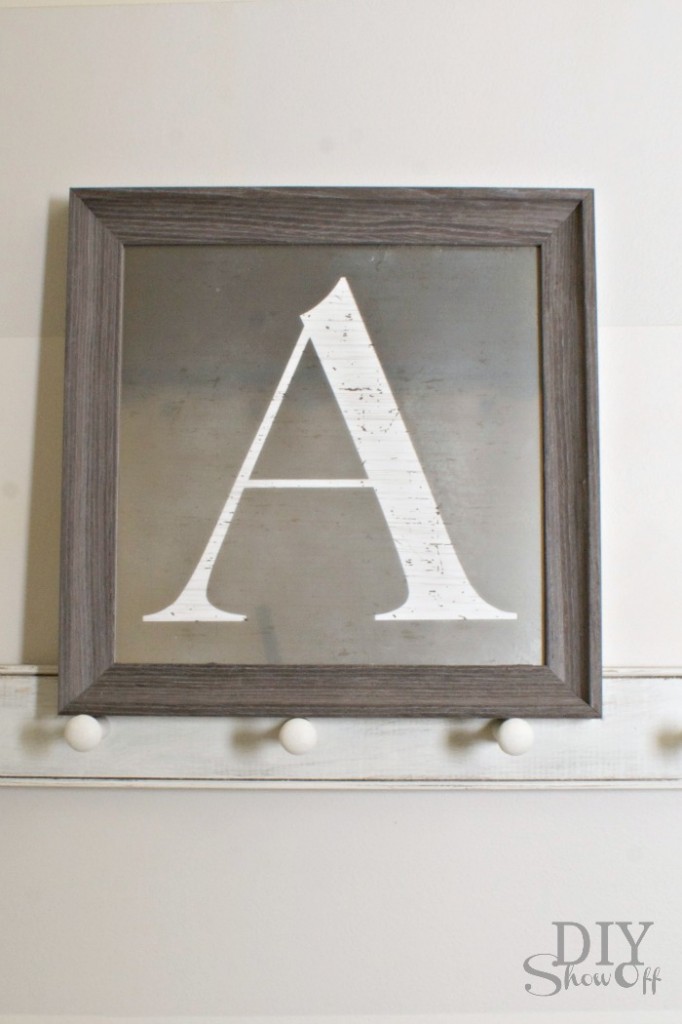 Customizable Monogram Mirror at DIY Show Off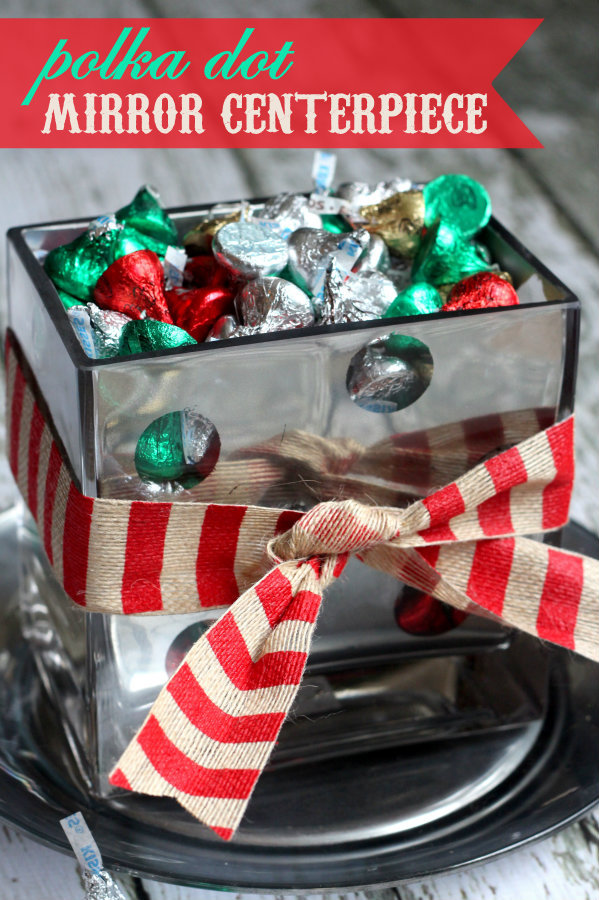 Polka Dot Mirror Centerpiece at Lil Luna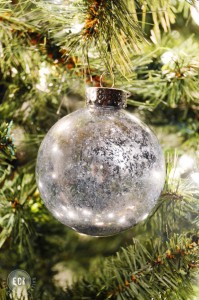 DIY Mercury Glass Ornaments at East Coast Creative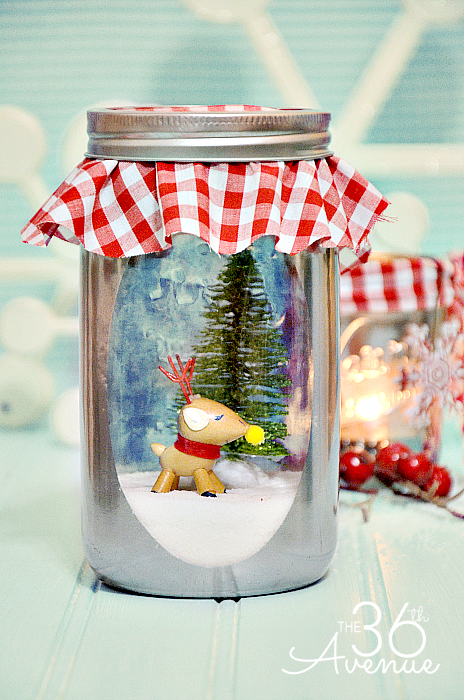 DIY Snowglobe at The 36th Avenue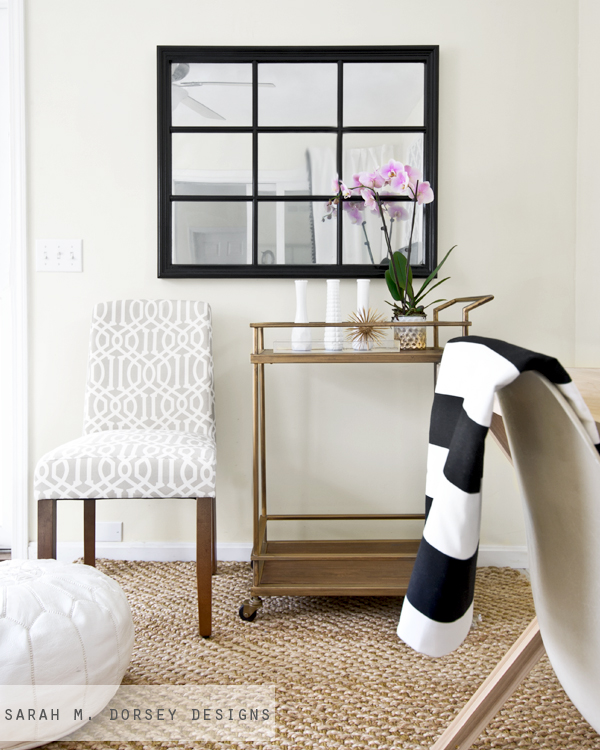 Pottery Barn inspired Mirror at Sarah M. Dorsey Designs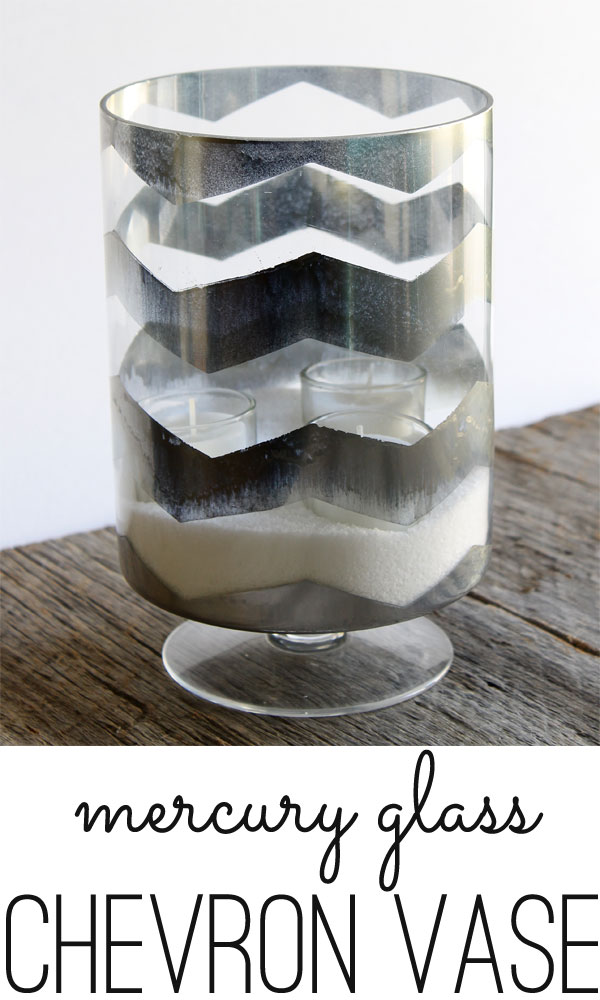 Mercury Glass Vase at The Shabby Creek Cottage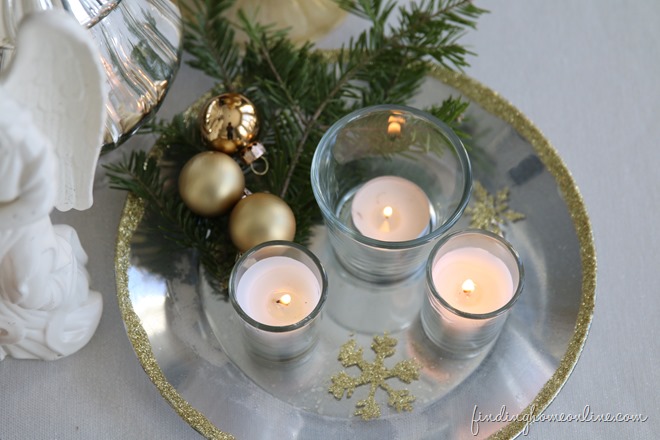 Silver and Gold Candle Plate at Finding Home Online
And be sure to check out the project from Carmel at Our Fifth House – I can't wait to see it!!
Have you ever tried to create Mercury Glass??
Or can you think of a project to make with Krylon's Looking Glass Spray Paint?
Let me know YOUR ideas in the comments — I would love to know what YOU would create!
Have a Creative Day!
xoxo

Disclosure – this post is sponsored by Krylon. All ideas and opinions are all mine.