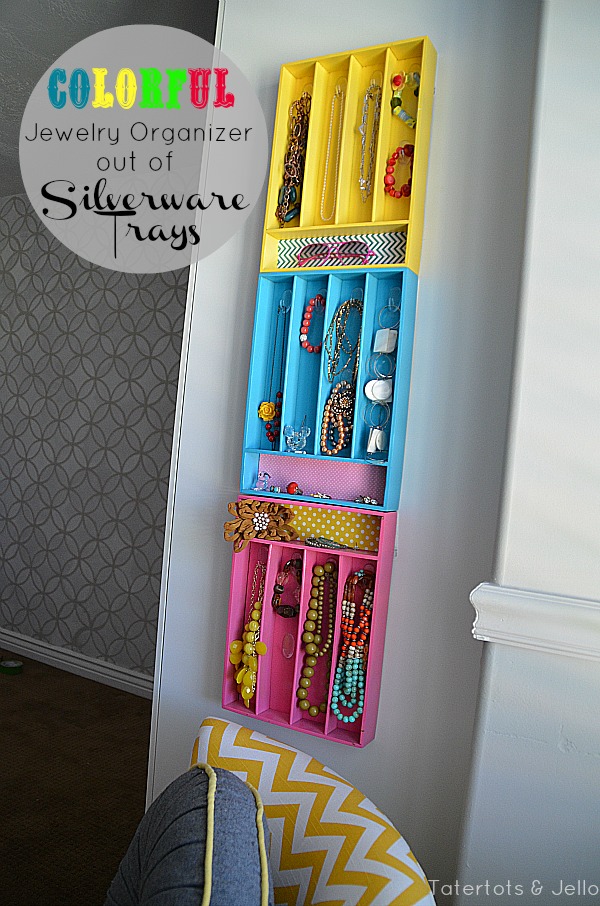 On Friday we started a "spur-of-the-minute" room redo for my daughter Hannah.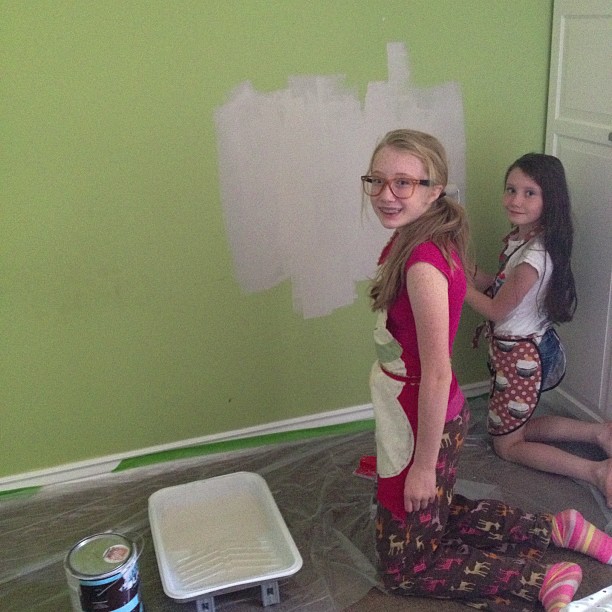 Do you ever do those? It seems like a good idea at the time – three days later you start to wonder lol. Seriously, it has turned out to be such a fun project. But DIY ideas seem to take so much longer than you think they will.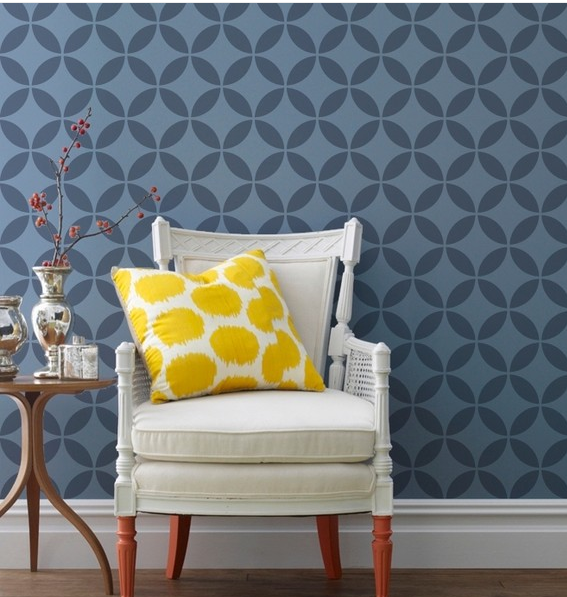 The room is coming along. It's going to be so cute. We I stenciled one of the walls with a modern design – Endless Moorish Circles from Royal Design Studio.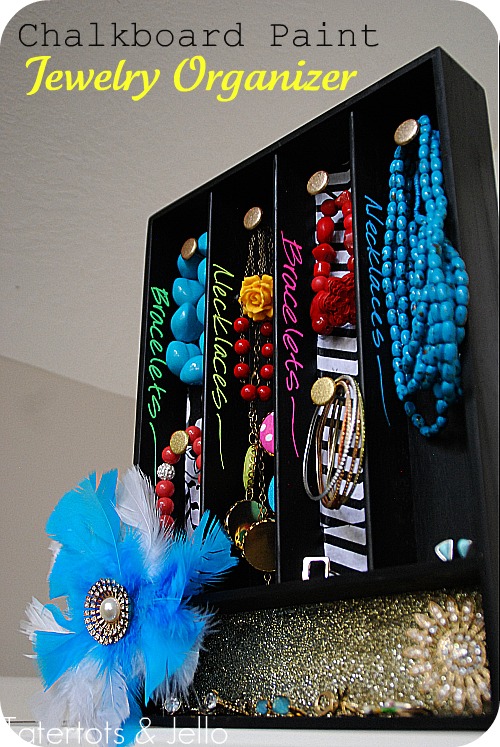 Hannah is almost 14 and she has always been really into fashion and accessories. So I thought it would be fun to make a focal point in her room to display her jewelry. And I had such a fun time making the Chalkboard Jewelry Container out of a Silverware Tray, that I thought it might be fun to make a similar project,also with silverware trays but more colorful for her new space.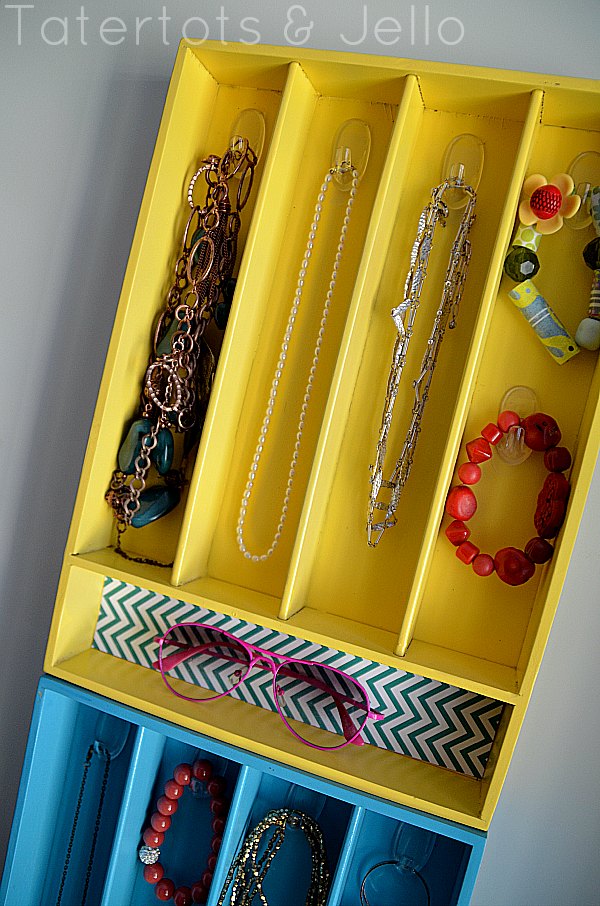 And this is such an easy project. All you need is:
3 Silverware Containers (I bought mine at Walmart)
Spray Paint
Command Strip Medium Picture Hangers
Scrapbook Paper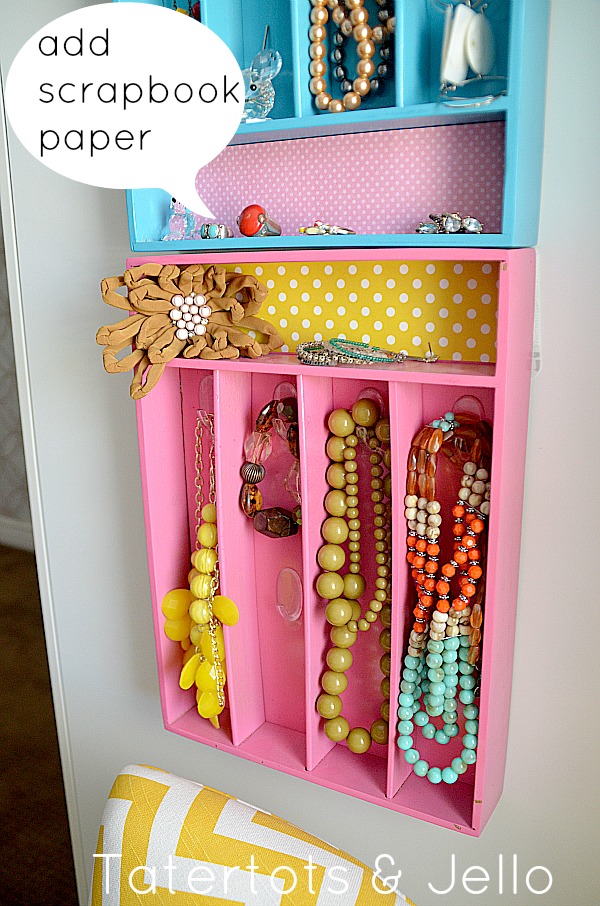 Here's What You Do:
Spray Paint the Silverware Containers
Once Dry, Attach the Command Clear Hooks
Then Cut Out Paper for the Long Sections. Attach the Paper with Double-sided Tape
Attach the Silverware Containers to the Wall with Command Strip Picture Hangers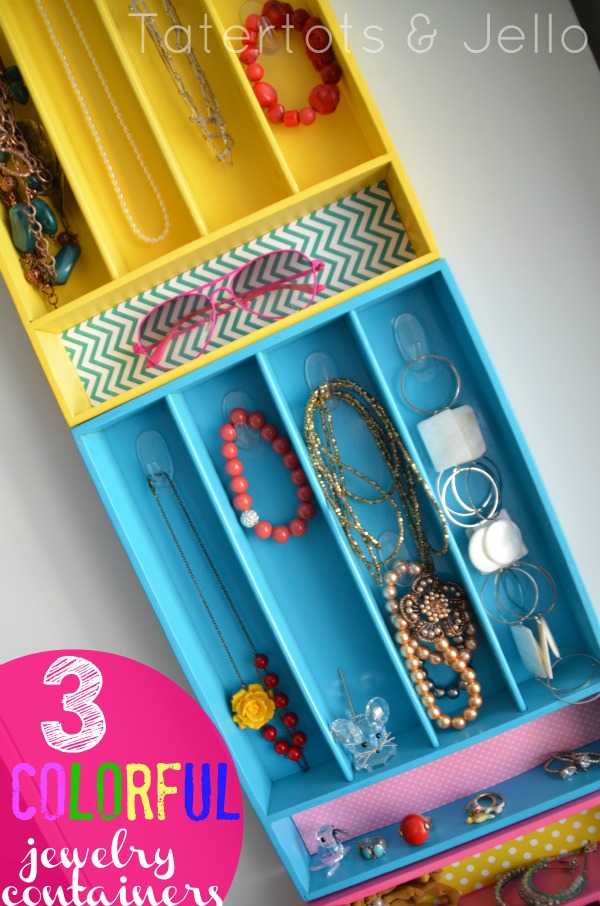 Hannah loves her new jewelry display.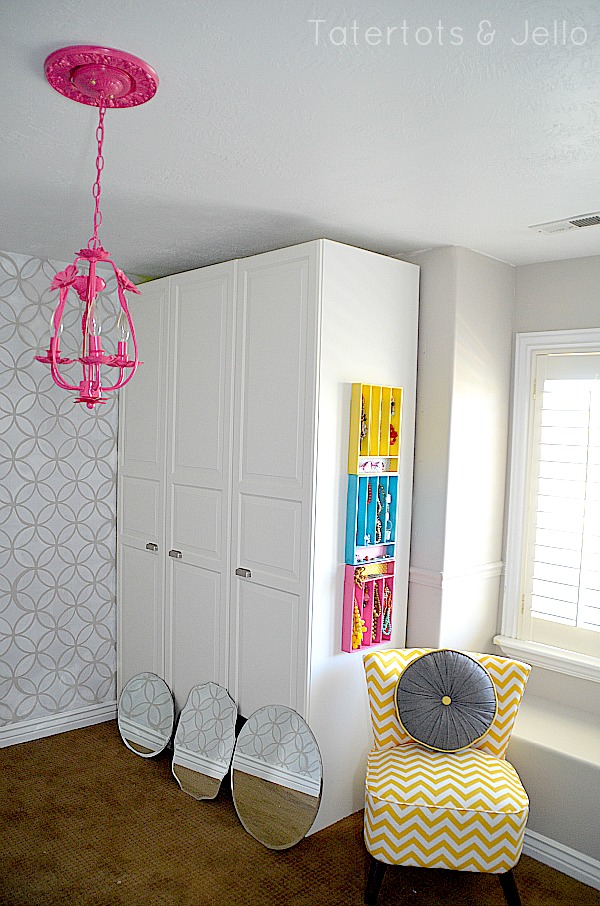 Here's a shot of a corner of her room in progress. There's still a bit of work to be done…
And her room is almost done.
I am so excited to show it to you!!
Happy Monday!!
xoxo
PS — Here is another silverware tray, turned jewelry container that someone mentioned to me that is on Pinterest — it's from Mini Manor Blog. With all-white silverware trays. So pretty.
Here is another idea, using silverware trays horizontally from BlackForest on Etsy.
Here's another silverware tray to jewelry organizer with mod podged backs from Homemade By Jen.
Three Unpainted Cutlery Trays turned into hanging Jewelry Organizers @ Handstamped Originals
And Six Ways to use Cutlery Trays at Apartment Therapy
Here's a great post on using silverware containers in drawers to store jewelry at Fox Interiors
Be sure to check them out!!

PS — Coming up This Week
Another DIY Organizational Craft
Hopefully Hannah's Room Redo
A No-Sew Costume Tutorial
A Halloween Tutorial
And More!
Thanks Command Strips for the awesome products to help make this jewelry organizer!
PS — I'm linking up to The 36th Avenue!!