We recently partnered with Pencil Grip and they sent me some of their Kwik Stix Solid Tempura Paints to try out! We love creative art supplies and we are so excited to share why we think these paints are amazing — especially for kids! All opinions are our own.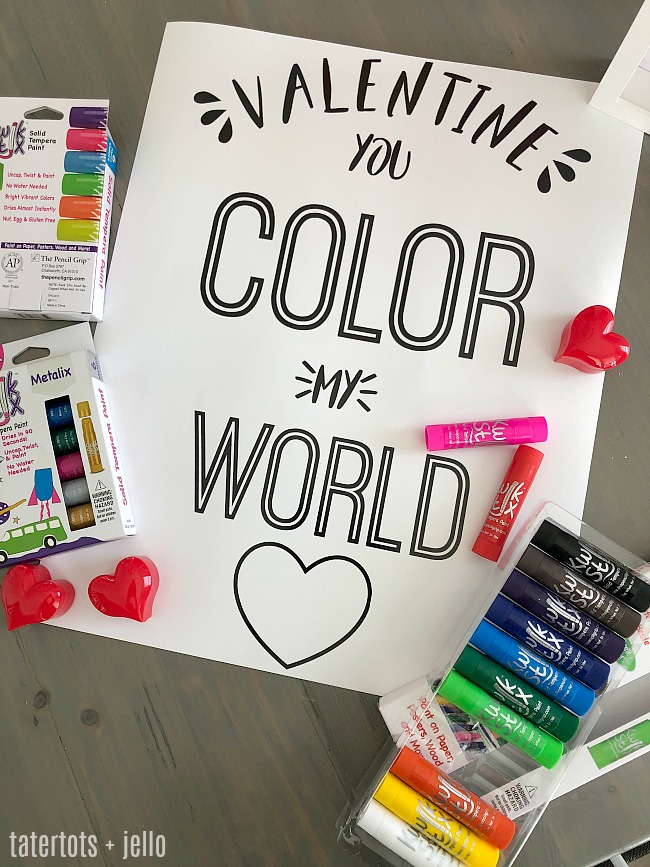 It's almost Valentine's Day! Of course we celebrate with food and some treats, but I like to give my kids little gifts that they can use after Valentine's Day is over. I am so thankful that my kids are artistic and I want to encourage them to be creative! So this year I am giving them Kwik Stix Tempura Paint Sticks. Kwik Stix are perfect gifts for ANYONE. I love that they are SO easy to use! Painting can be so fun and NO mess – there are no cups, smocks, brushes or water needed to use these paints!!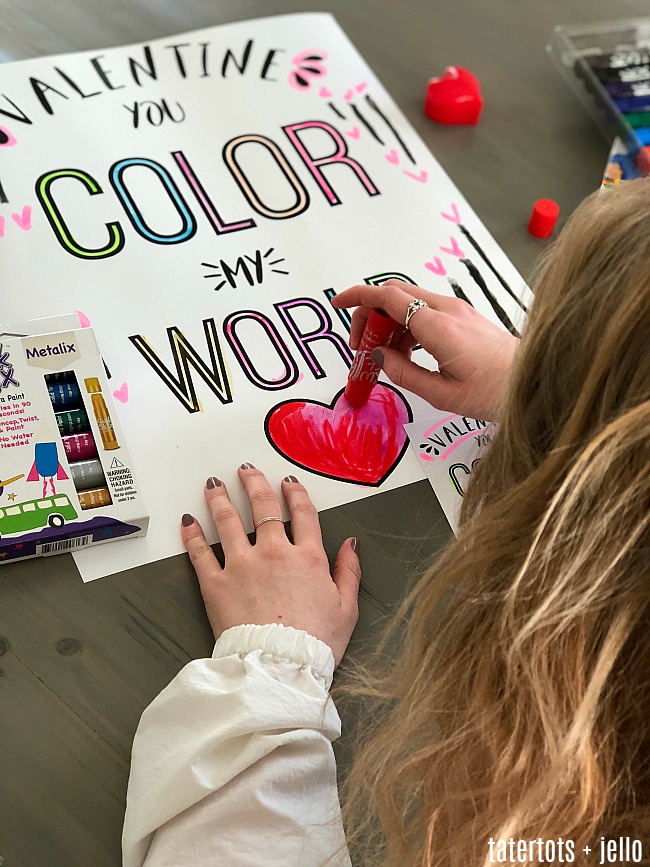 My kids will love that they don't have to wait for their artwork to dry! These paints dry in NINETY SECONDS! They can paint and go!!
Kwik Stix are made out of a fast-drying formula that can be used on paper, wood, canvas and more — and, as I said, it dries in 90 SECONDS – wow! Once dry, they have the most beautiful paint-like finish! We were really impressed.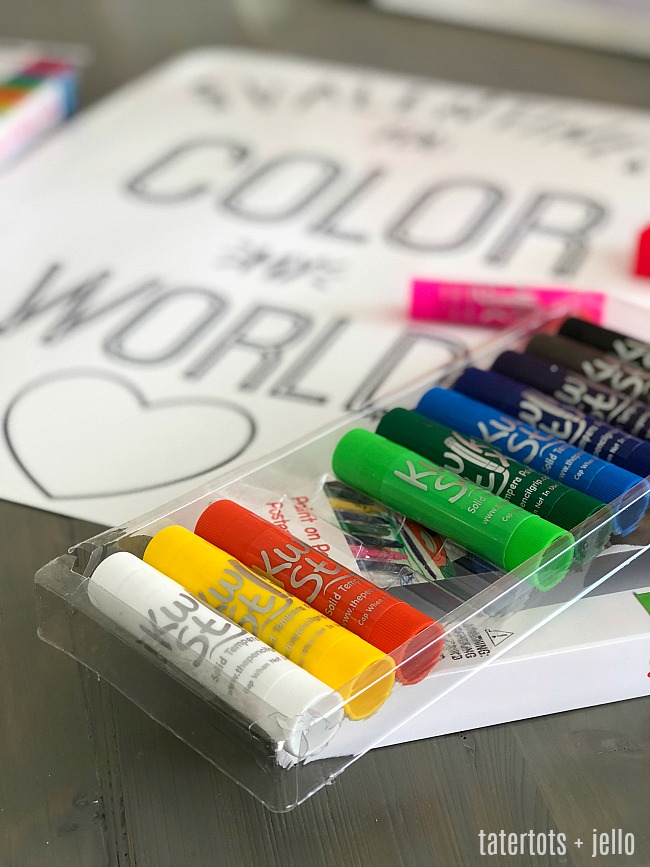 I also love the VIBRANT colors that Kwik Stix come in! Kwik Stix are available at Michael's in store and online at michaels.com in a 12pk of Classic Colors, a 6pk of Neon Colors and a 6pk of Metallic Colors.
Just uncap, twist and paint!
No Water Needed!
Bright Vibrant Colors!
Dries Almost Instantly – 90 seconds!
Paint on Paper, Wood and More – the possibilities are ENDLESS!!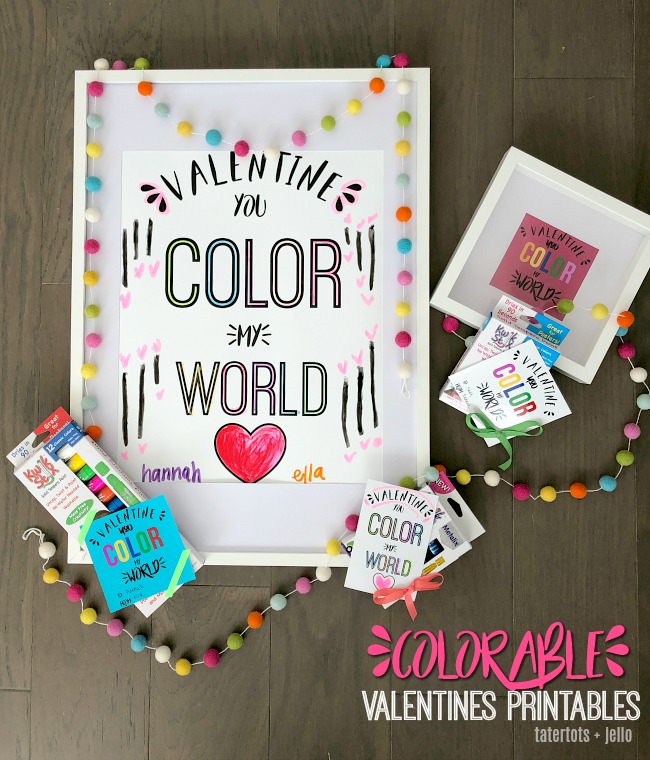 I made some COLORABLE Valentine tags AND a postesr. Your kids can give some of these awesome paints away to their friends and also color this fun poster with the paints and give it to a teacher, grandparent or someone special in their life!
Valentine Colorable Non-Candy Gift Tag.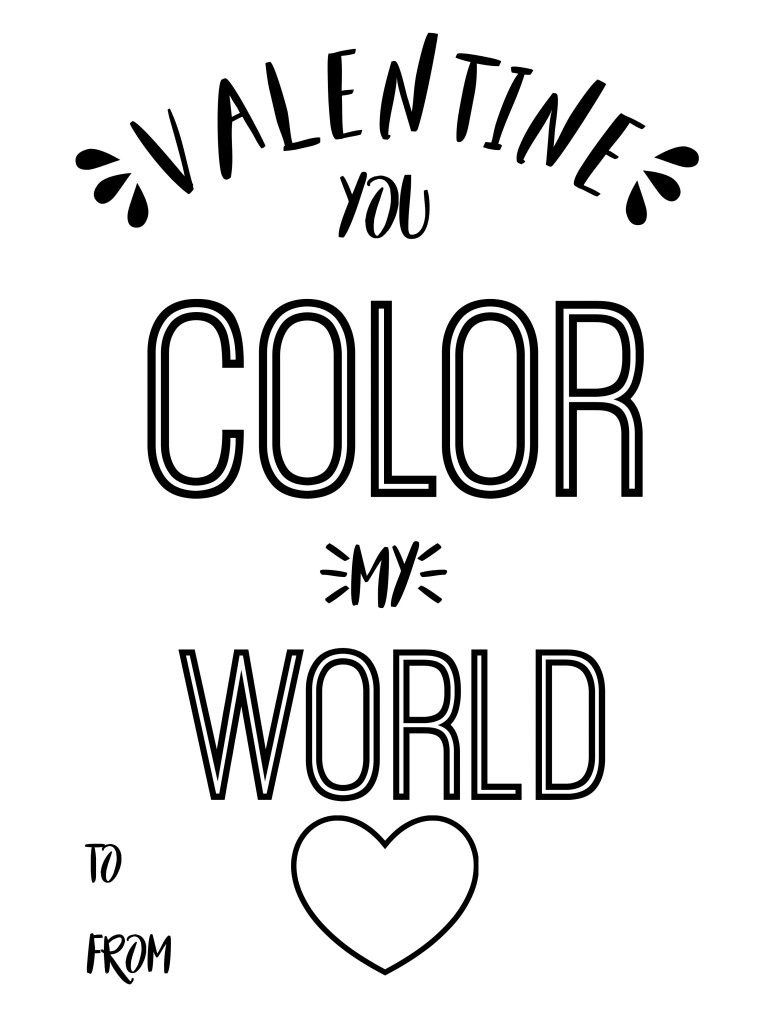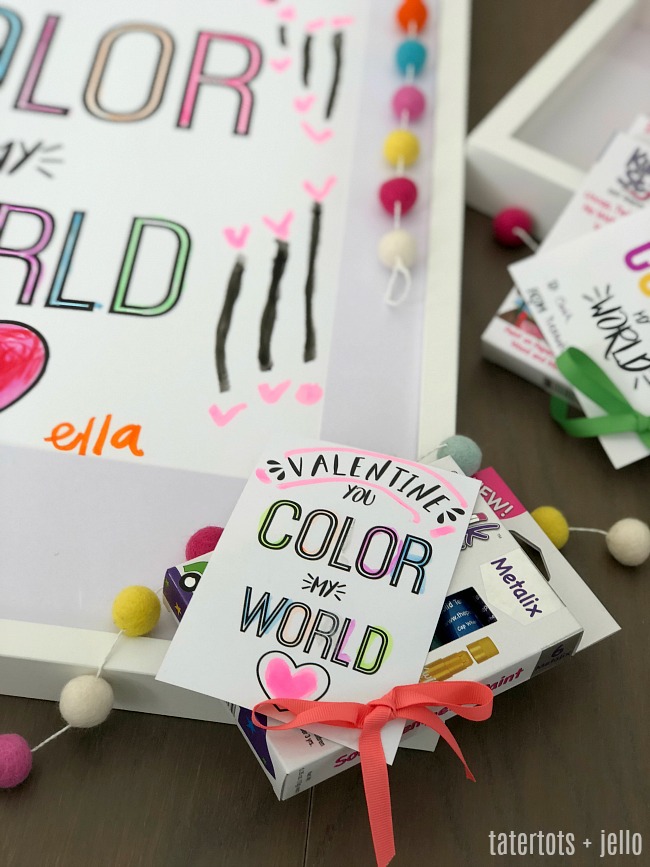 And here's the poster!
Valentine Colorable Non-Candy Gift Poster.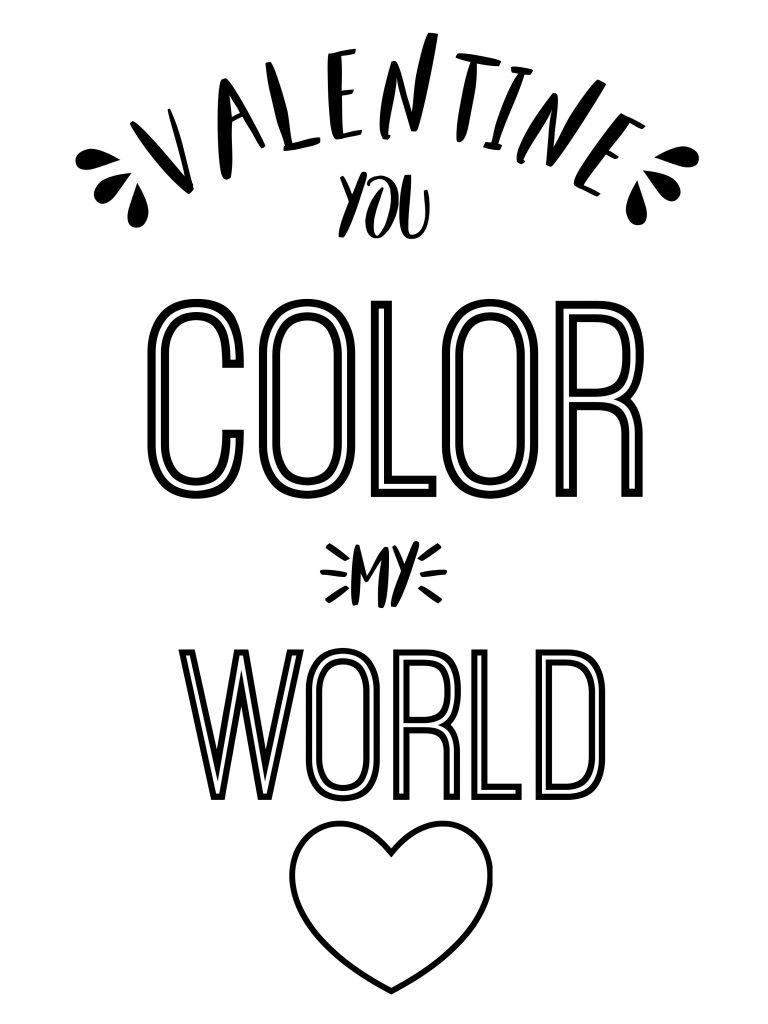 Just right-click on the link and you can print it off on your printer. OR send it to a service like COSTCO where it can be printed in a large poster size!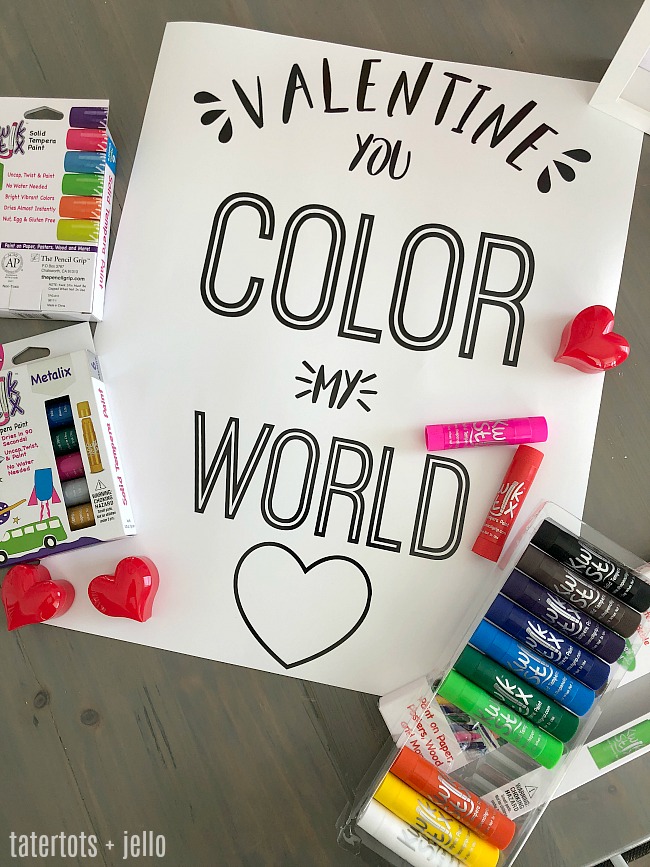 You can also print off the colored versions to use as printable tags too!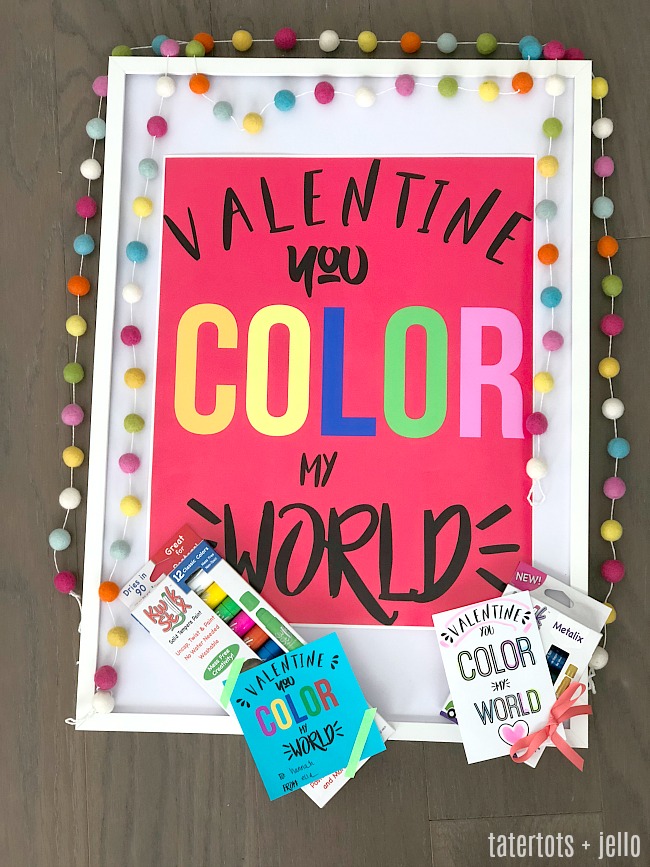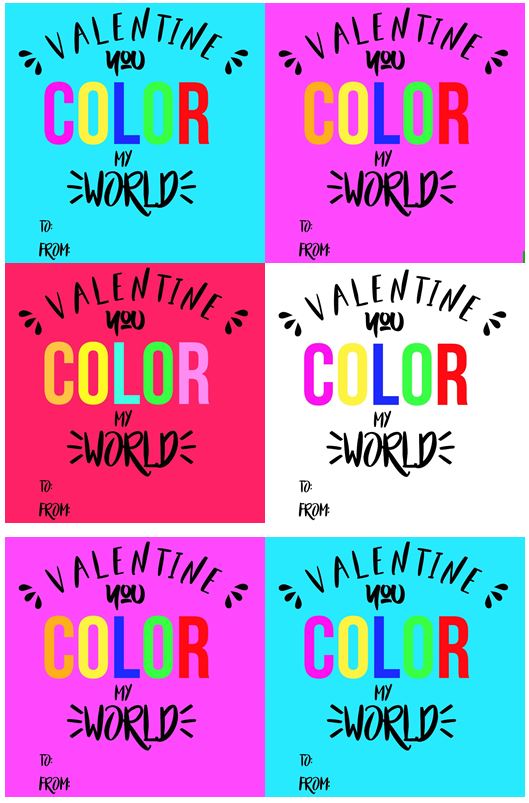 Grab Kwik Stix at Michaels michaels.com in a 12pk of Classic Colors, a 6pk of Neon Colors and a 6pk of Metallic Colors. And be sure to check out the other products on thepencilgrip.com.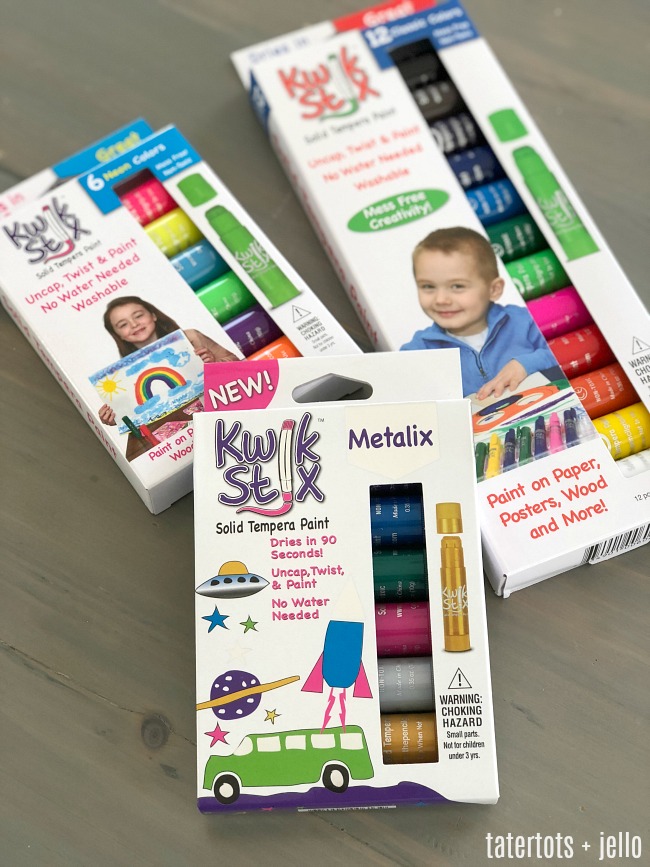 Have a wonderful day!
xoxo

This is a sponsored post with The Pencil Grip, all opinions are my own.