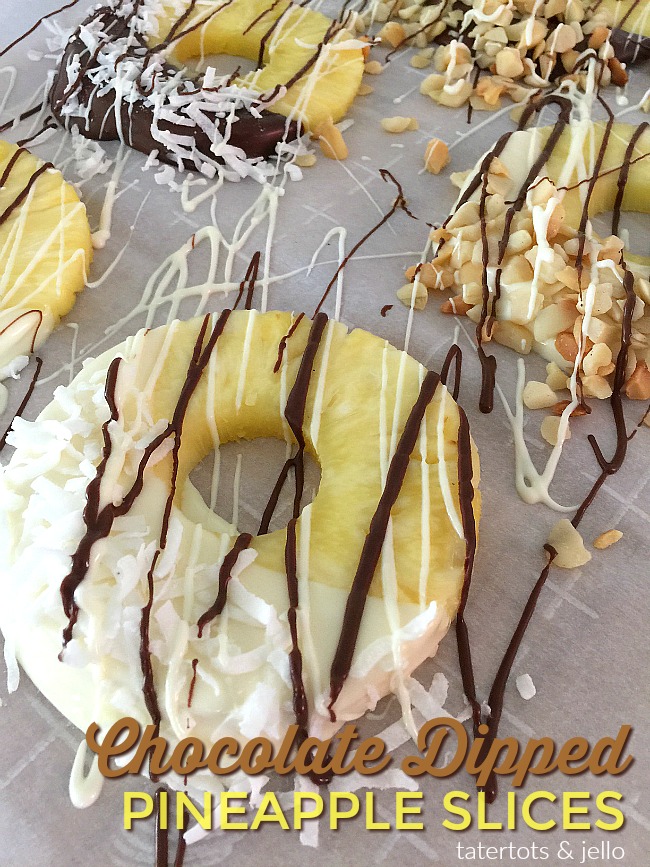 Chocolate Dipped Pineapple Slices
We live in a neighorhood of new houses. The other day Ella wanted to make the new neighbors behind us a welcome treat. We made chocolate dipped strawberries. We still had some leftover white and dark chocolate. And I had been making pineapple cake so we had some pineapple too. We decided to try dipping pineapple in the chocolate and adding some toppings. It was so easy to do!
And I have to say I was wondering how the pineapple and chocolate combination would taste. I like it better than chocolate dipped strawberries!! The pineapple and chocolate combination is SO good.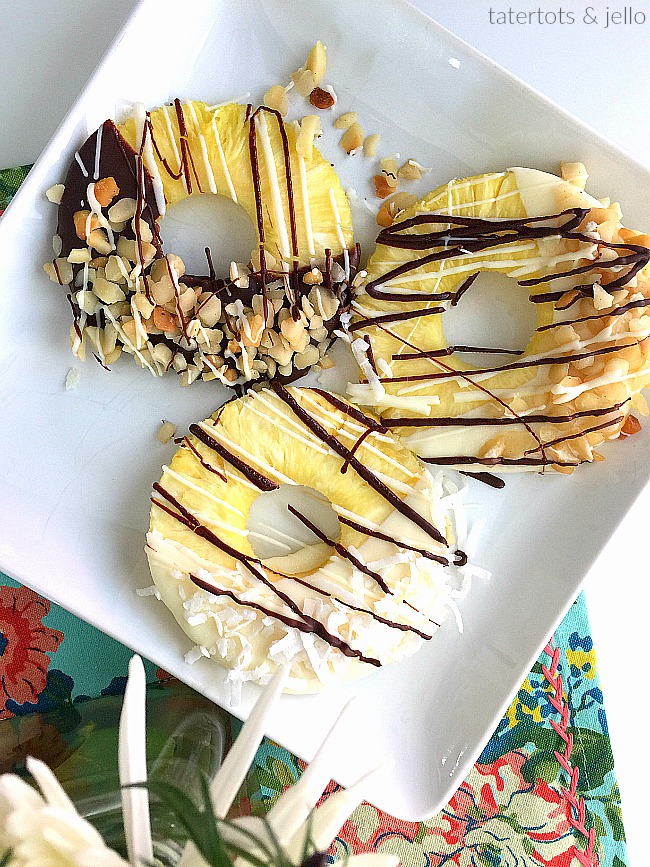 Chocolate Dipped Pineapple Slices
This is SUCH an easy dessert or snack idea. Just make some and keep them in the fridge. You can add all kinds of different toppings. We sprinkled coconut and macadamia nuts on ours. But I was thinking about it and some other topping ideas that might be fun could be:
mini chocolate chips
mini M&M's
sprinkles
drizzling caramel over the top
dipping the pineapple in caramel
mini marshmallows
coconut flakes
macadamia nuts
almond slivers
walnuts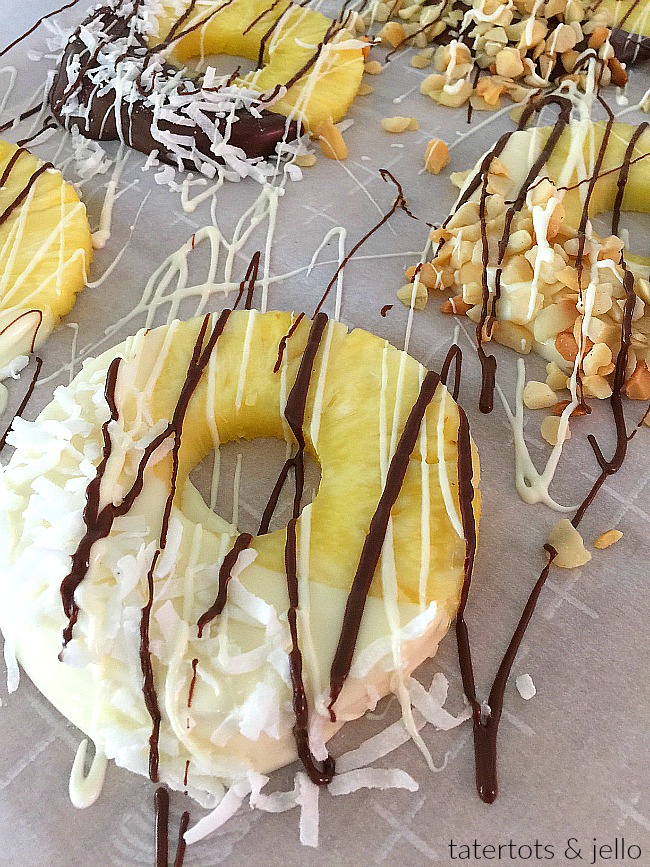 And we also discovered a few tips to make these turn out best:
Refrigerate the pineapple before-hand so it's COLD
Use a Pineapple corer tool – it makes it so EASY
Blot the pineapple slices on a paper towel before you dip them in the chocolate
Chocolate Dipped Pineapple Slices would be the perfect dessert this summer. And SO fun for a Pineapple Party or Summer Luau!

Enjoy!
Be sure to check out the other Pineapple Ideas this week!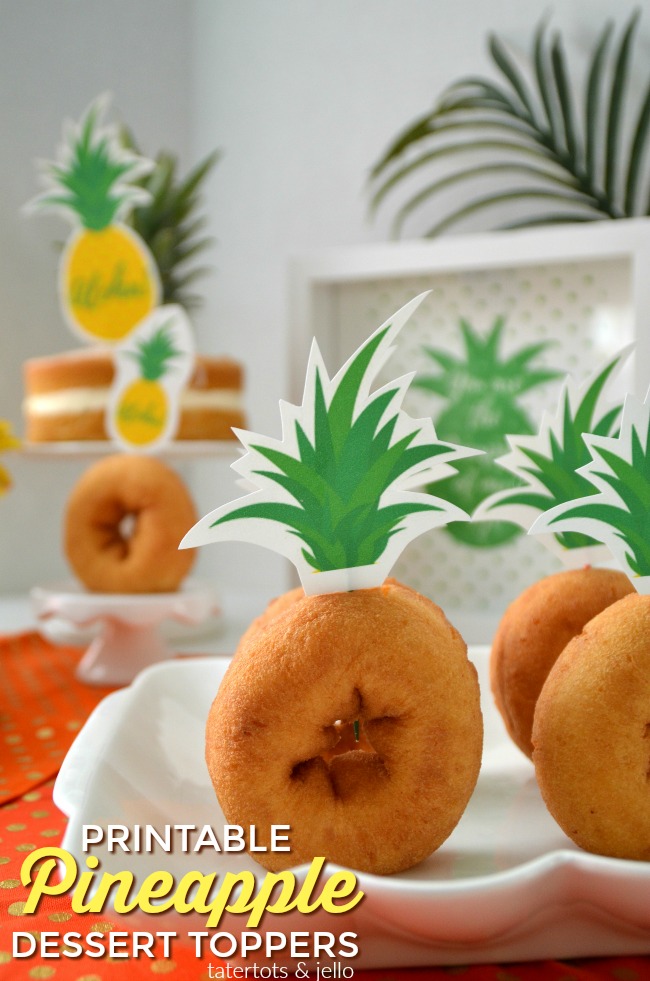 Printable Pineapple Dessert Toppers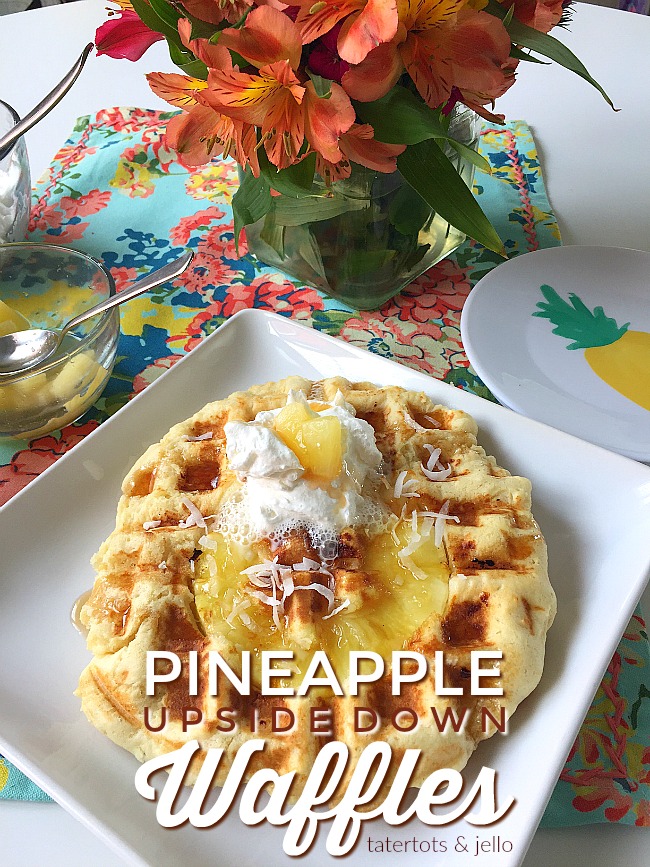 xoxo