Chasing Adventures Jen Hadfield Pebbles paper line! So many ways to document adventures with your family and friends – whether it's overseas or in your own backyard!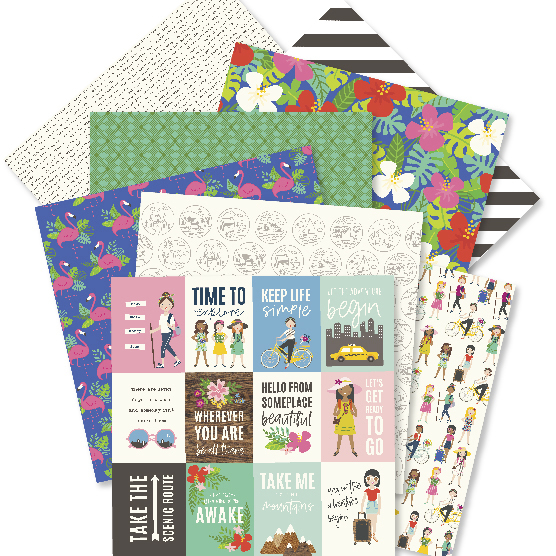 Chasing Adventures Paper Line
Bright, happy papers and embellishments to celebrate adventures, big or small. This paper line is my favorite to date. There are so many cute icons, bright papers, gorgeous florals and even amazing washi tape!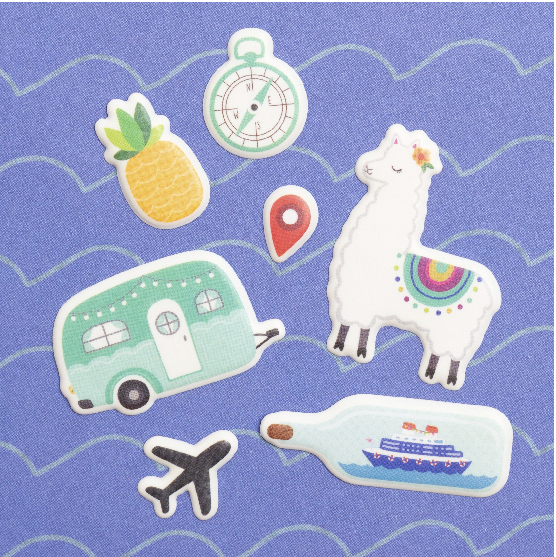 Bright and Happy Icons
There are so many cute icons in this line! I love the suitcases, sunglasses, little travel trailers, travel cups and pineapples. There are lamas and plaids, lemons and more!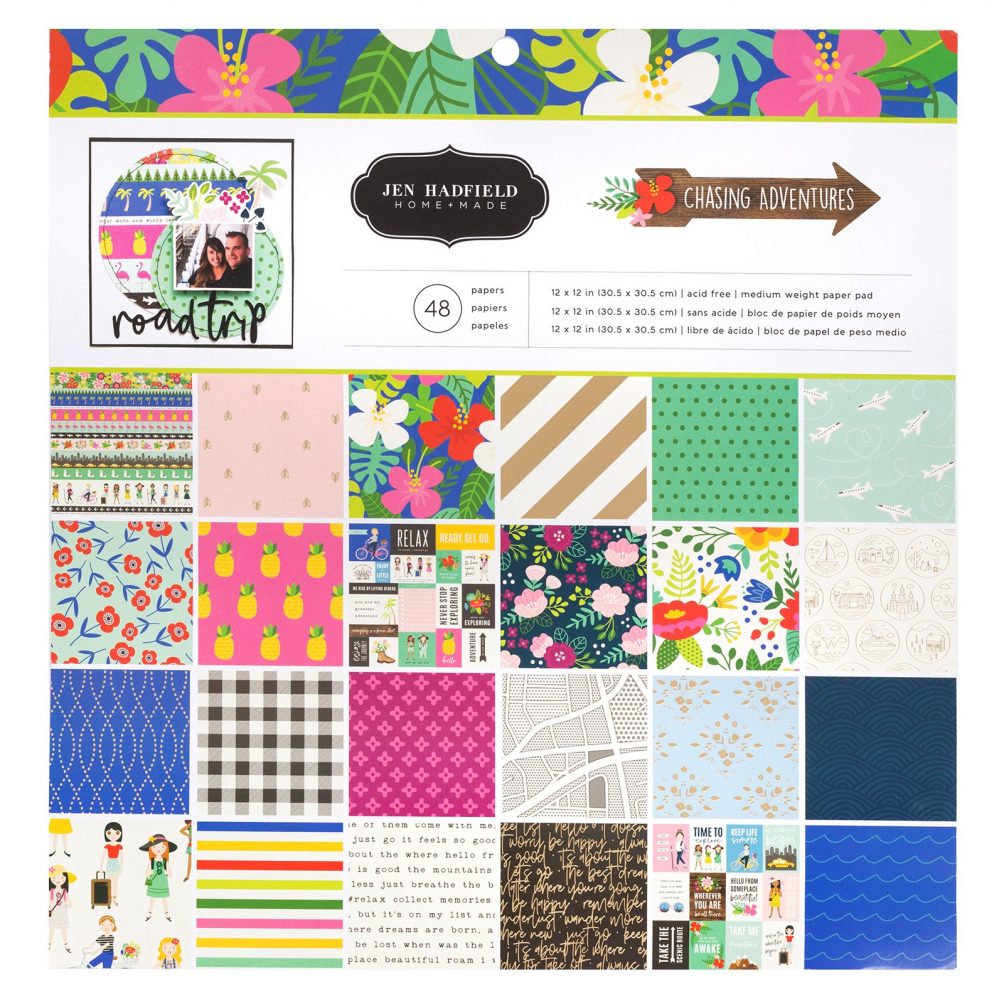 Gorgeous Florals
The florals in this line are so pretty! There are tropical florals but also florals from different parts of the world. So many colors!
Coordinating Washi Tape
The washi tape in this line might be my favorite washi tape so far! There is a taxi cab washi, a city skyline washi, a tropical floral and my favorite is a very thin gold washi that works for everything!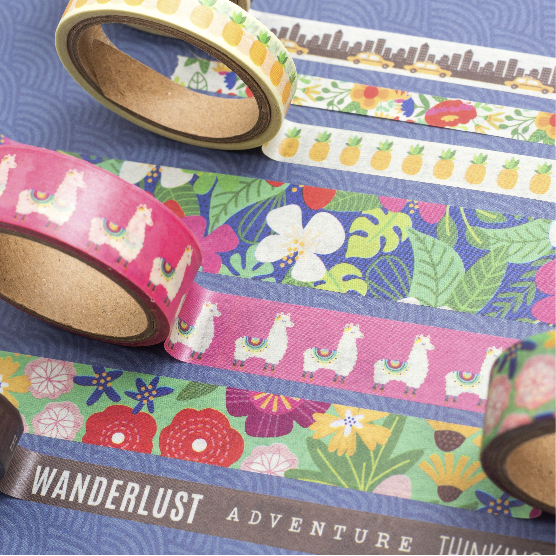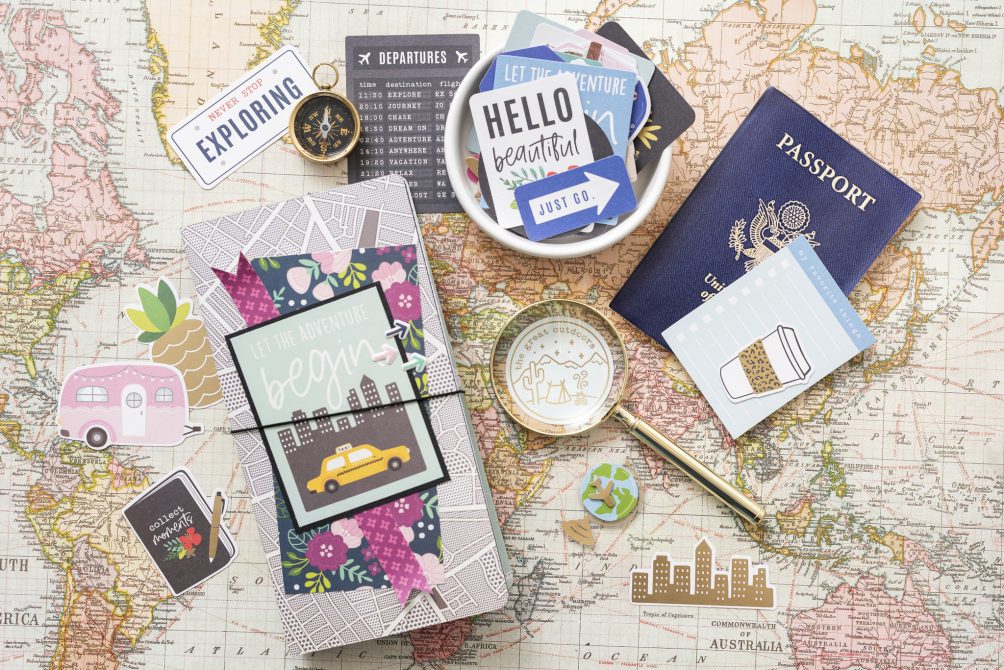 Pretty Thickers
The thickers in this line are my favorite! I love the size of the gold thickers. I used them on my Floating Heart Washi tape Wreaths. So cute!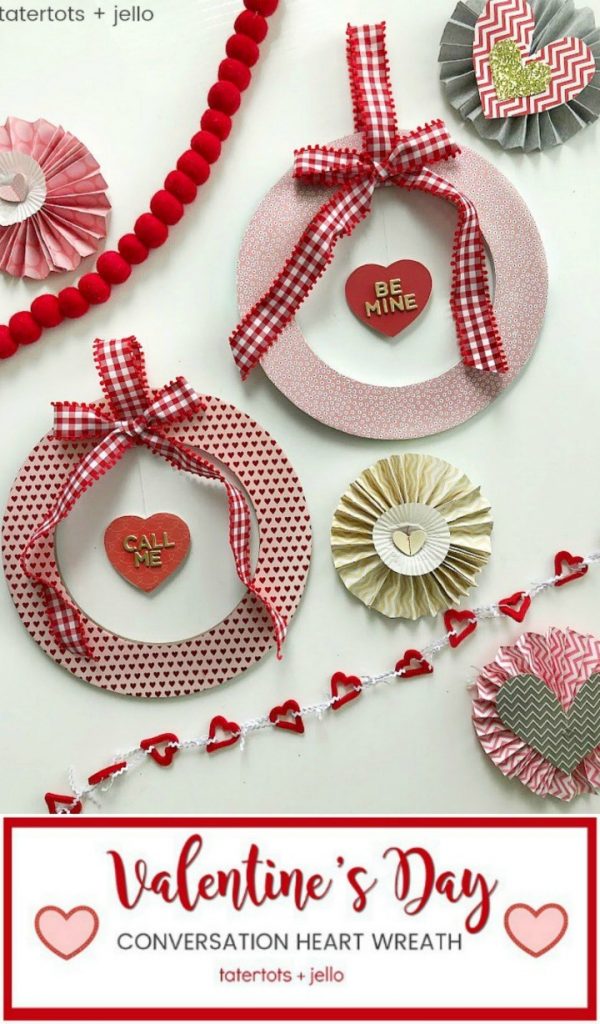 There are also black washi tape sayings that are so cute. I used the SMILE in my floating heart wreath with the traveling girls paper.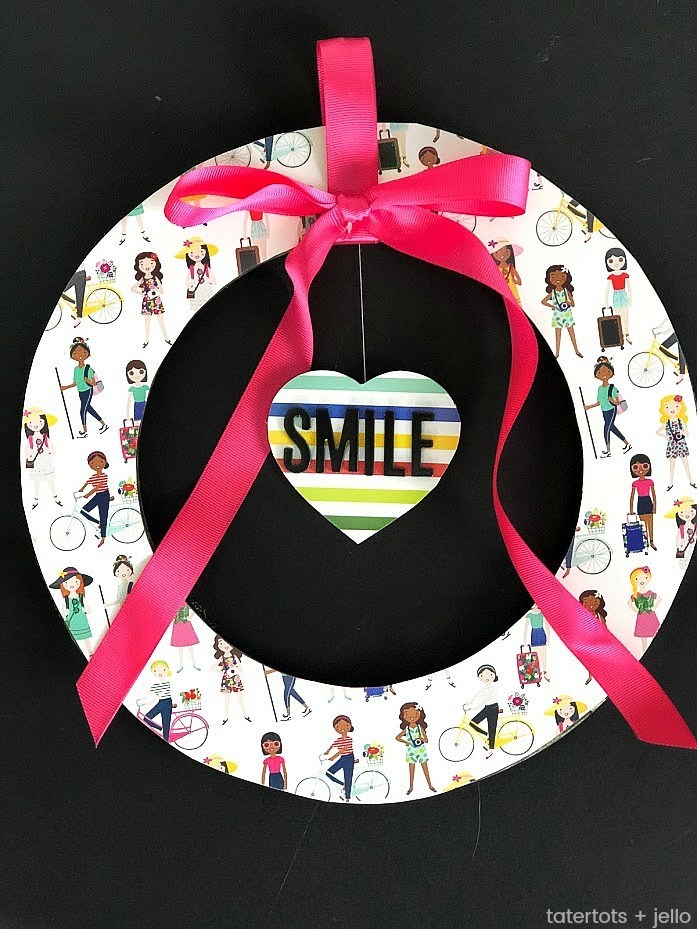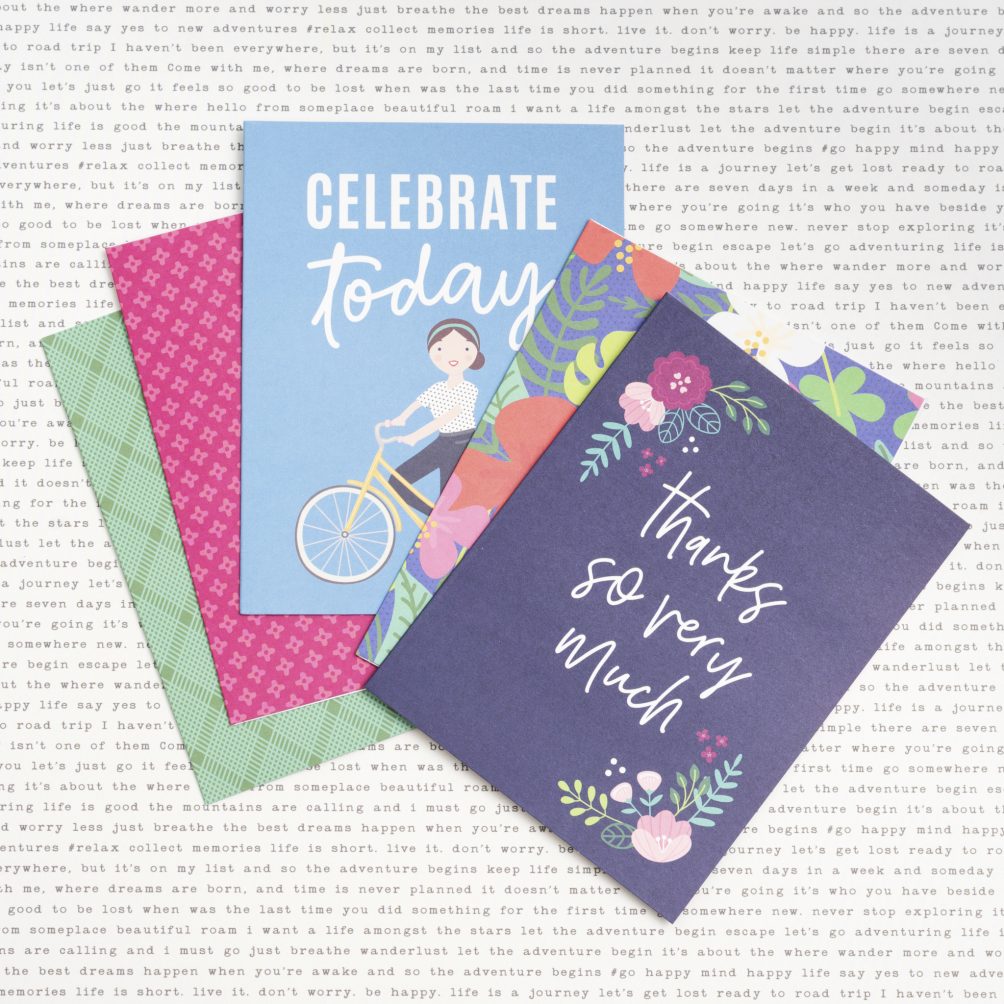 Using Paper in Home Decor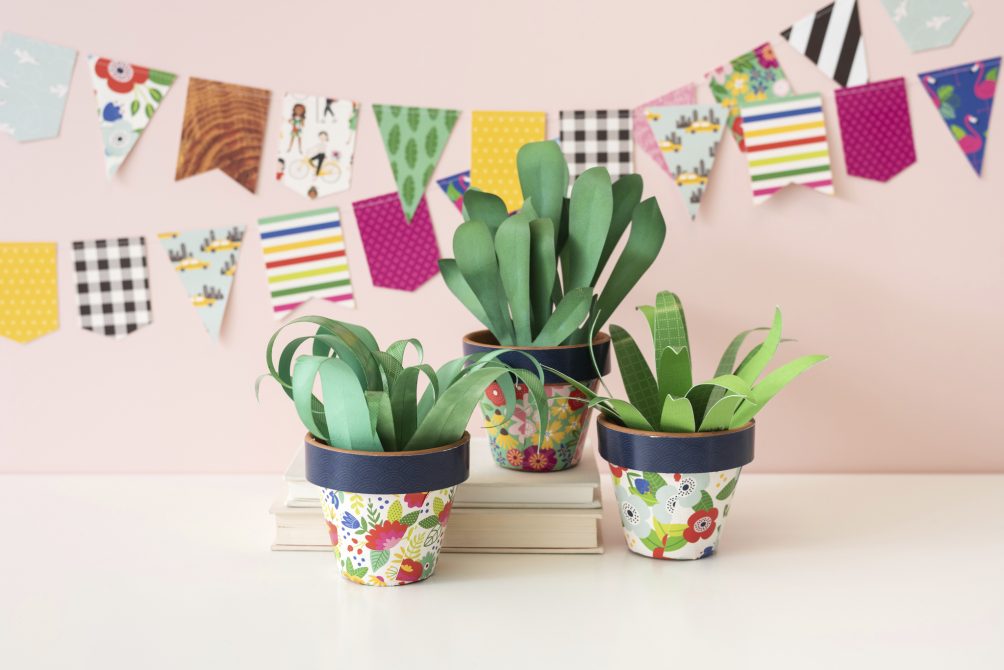 There are so many ways to use paper in home decor!! That's my favorite thing. From wreaths, to framed paper to decoupaged pots. The sky's the limit!!!!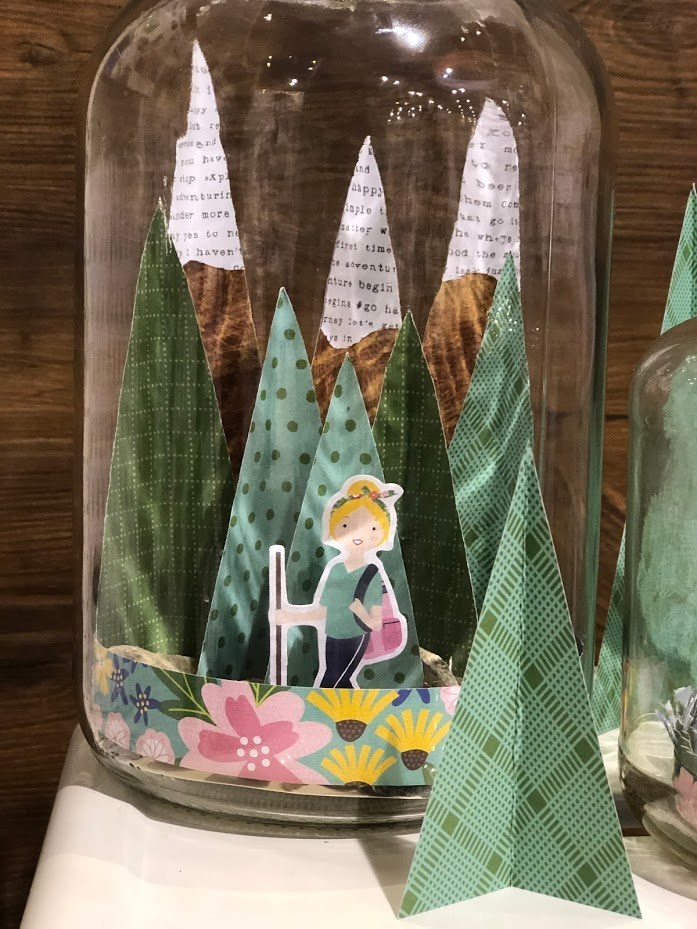 Traveling Girls
The little girls from my Along The Way line are back! I love these girls. In the Chasing Adventures line the girls are back — going on adventures!! There are girls that are hiking. Girls that are going on trips. Girls that are going on biking adventures! They are so cute! The girls are in the embellishments. They are also on their own paper which is included in the line.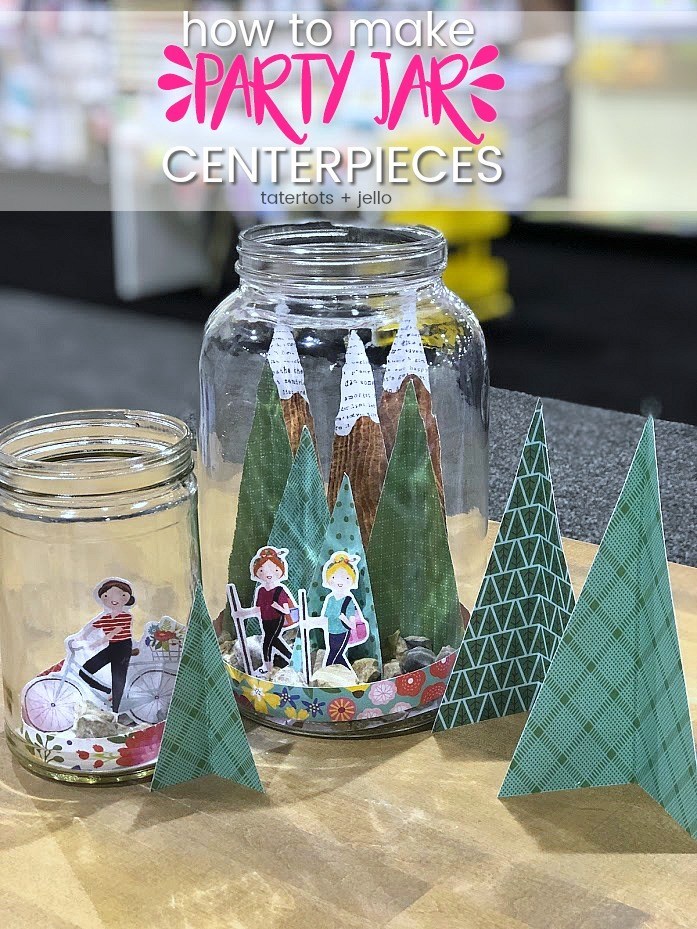 DIY Party Jars
I shared a project that I love using the line a couple of weeks ago fom the line — DIY Party Jars. My favorite girls are in the jars. You can make mountains with papers from the line and the Jen Hadfield Banner Punchboard. It's such an easy party idea and even an idea you can make for your kids' rooms!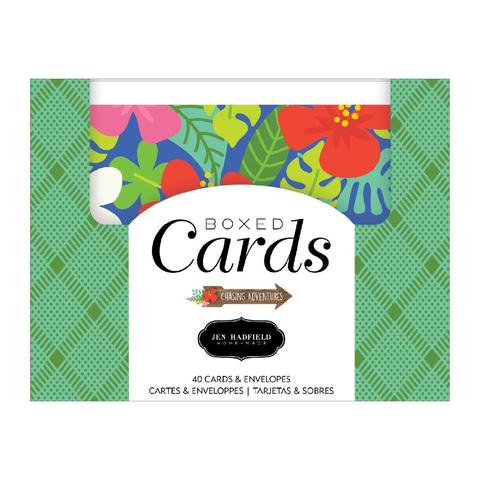 Coordinating Card Kit
There is also an adorable coordinating card kit.
This is a fun DIY Letterboard Wreath Idea using paper from my Chasing Adventures line. Isn't it so pretty??
I can't wait to show you more projects using my Chasing Adventures line! yay!!!!
Have a Creative Day!
xoxo