This post sponsored by Better Homes and Gardens.
It's always a challenge to refresh your space for Summer. But while we always see outdoor spaces that look like Home Show displays, what do you do when you have a small space? That's what I decided to do with the beautiful new Better Homes and Gardens products at Walmart.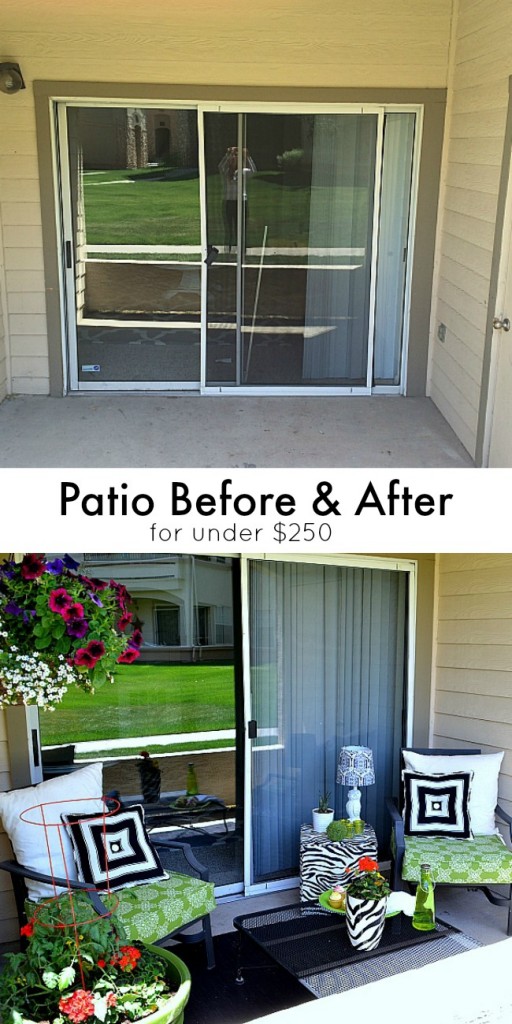 I restyled this small condo patio to bring light, life and style into a cookie-cutter, relatively small space! And the Before and After Patio looks totally different!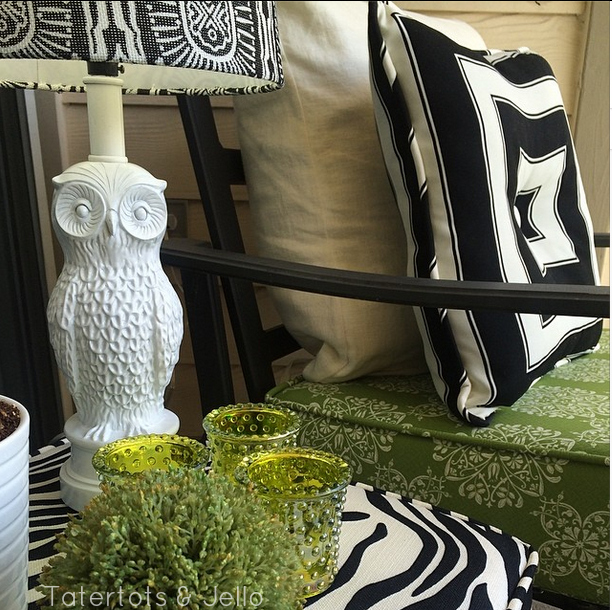 While I already had the chairs and table, they were due for an update! So I bought these great all-weather cushions and bright, patterned accessories from the new Better Homes and Gardens Line at Walmart!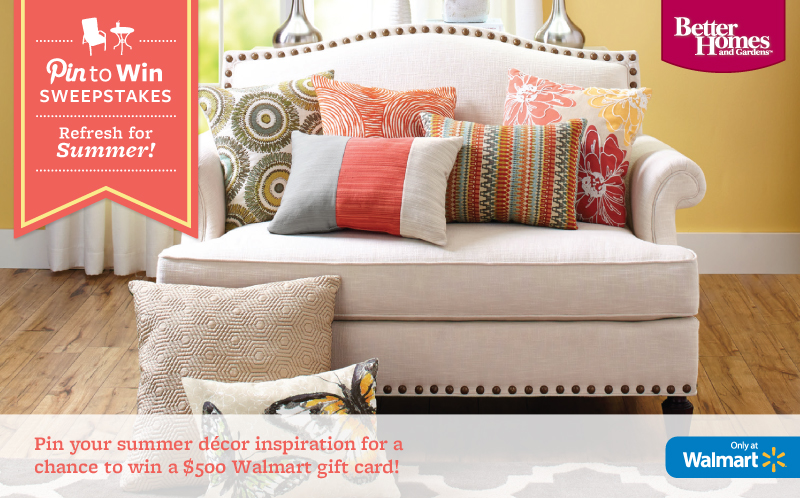 And I added my favorite piece: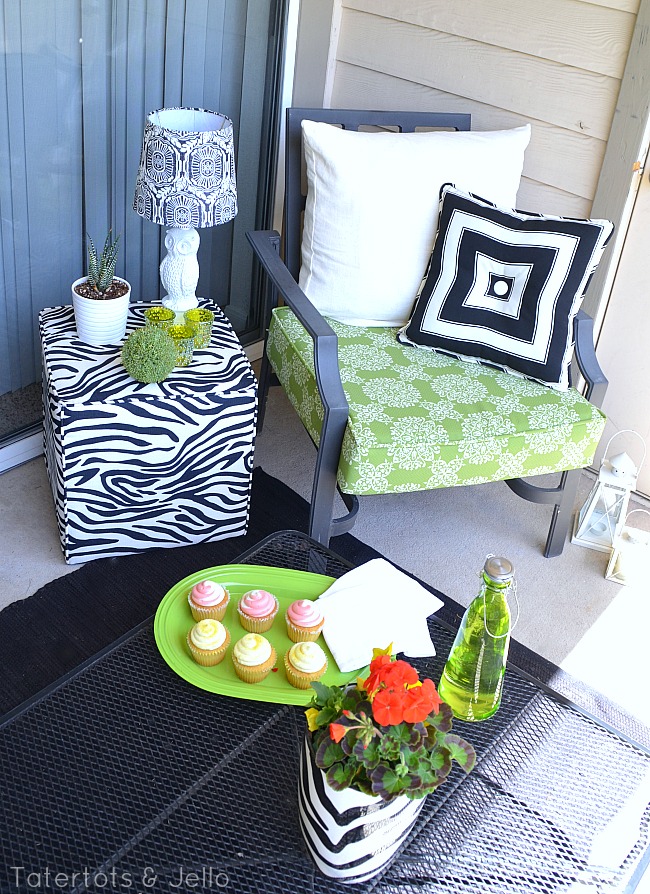 The zebra cube can be used as a side table, extra seating or even as an ottoman. (it's light, so it's easy to move around) and the awesome owl lamp — for those warm evenings! I added some plants and succulents too!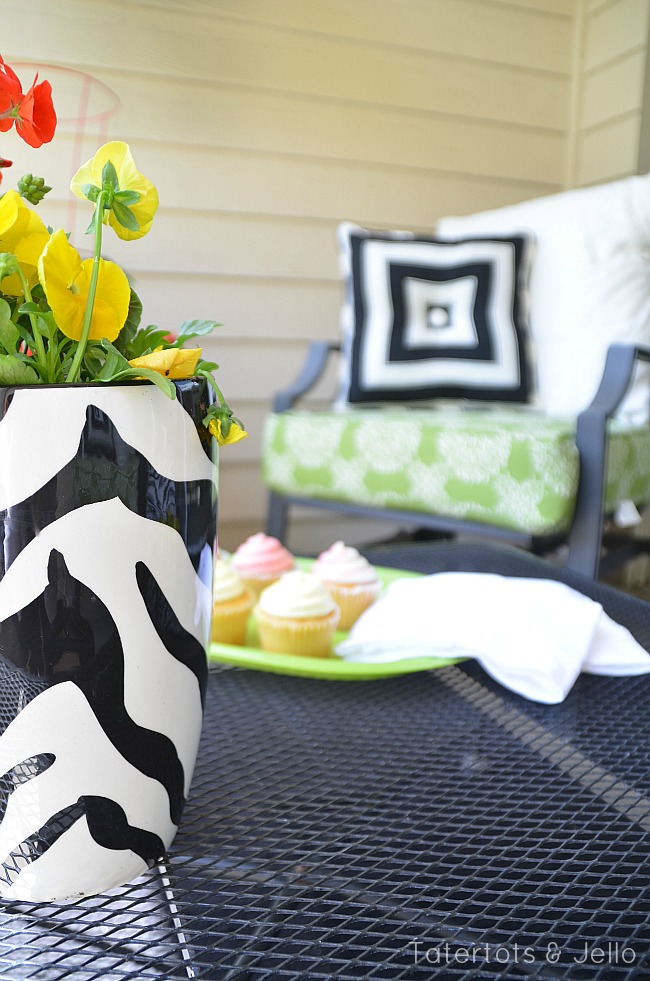 I'm just in love with the patterns and bright colors.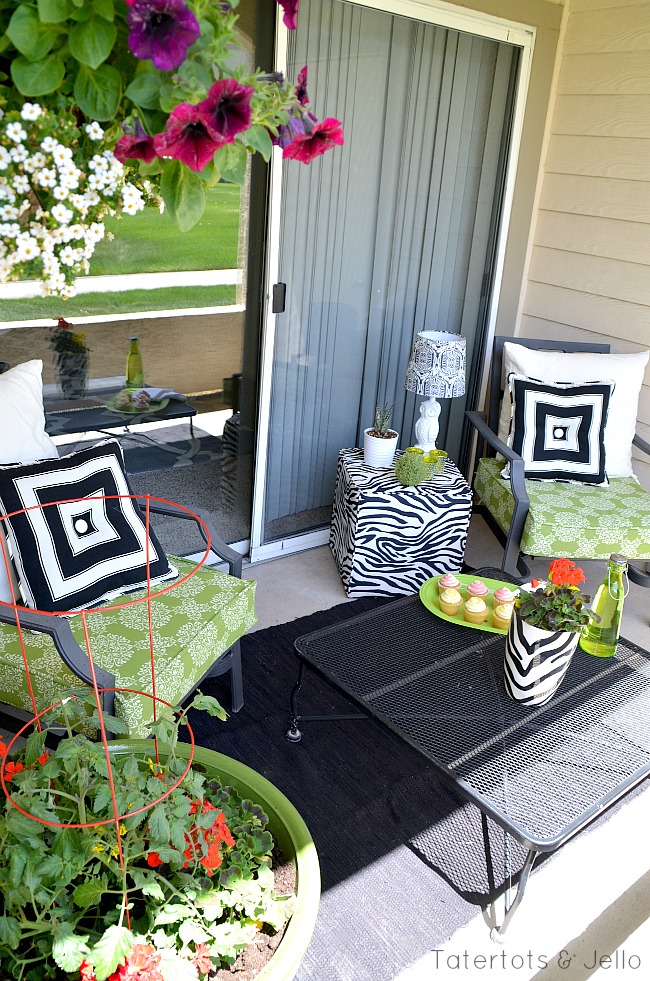 I even planted a tomato plant in the big planter. Even if you are living in a condo or apartment without room for a garden, you can still have fresh produce and herbs by planting in containers! Fresh tomatoes in the summer are a must-have.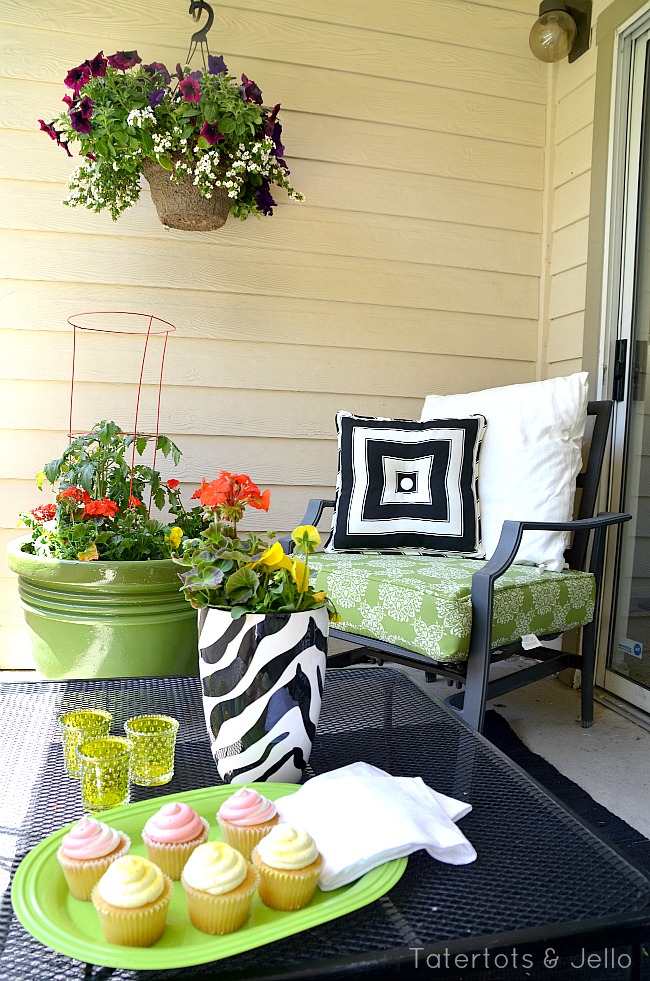 Look how these patterns complement each other in the bold black and white. I'm impressed with the style of the whole BHG Live Better line at Walmart. Take these ideas and see how you can freshen your outdoor space!
And check out BHG Live Better's Pin to Win Sweepstakes on Pinterest – you can win a $500 Walmart gift card!!!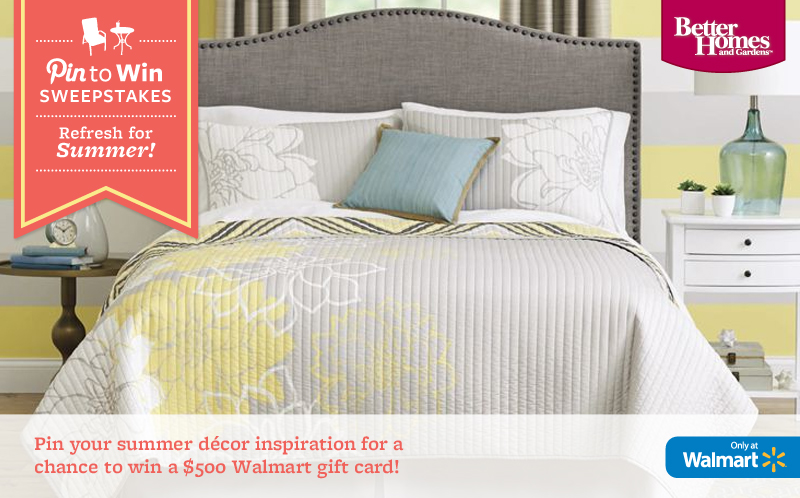 How have you refreshed your outdoor spaces?
Share YOUR ideas in the comments!!
xoxo

This post was sponsored by Better Homes and Gardens' BHG Live Better line. Regardless, all content, opinions and decorating ideas are mine. See my
disclosures
.