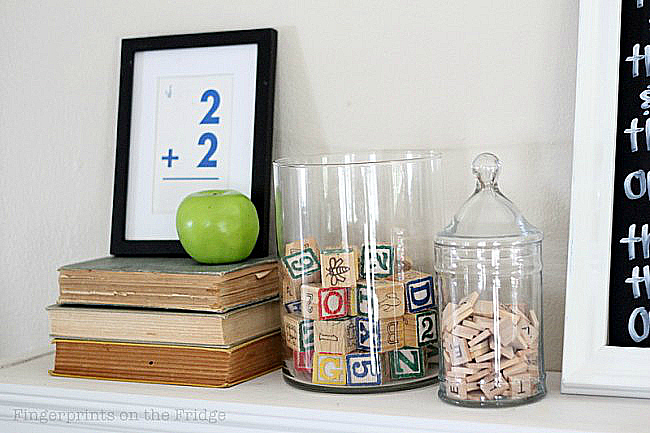 Hi TT&J friends!
My name is Rachelle and I blog over at a little place called Fingerprints on the Fridge.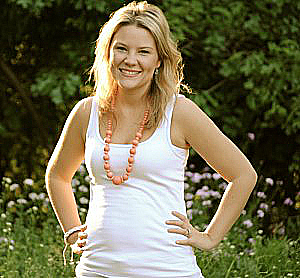 It's a little mix of the life and times of my family of four and some fun house projects we've been trying to tackle in our Michigan fixer-upper.

I'm so excited to be here! I was super pumped when Jen asked me to share some of our back to school ideas. 🙂 We're definitely getting in the mood for going back to school over in the Czuk house! As much as I love love love summer, by the end of it, we're all ready for schedules and routines. Plus I can only handle so much craziness. Can I get an amen?!
Kicking off the end of summer-hello school I decided to fancy up our mantel a bit.
First it started off with the white frame I used in our Summer "Pure Michigan" Mantel. I wanted to use it for a chalkboard but didn't want to deal with making the chalkboard. So, I picked up a 1.49 piece of black poster board over at Target and the sharpie paint pen and went to work.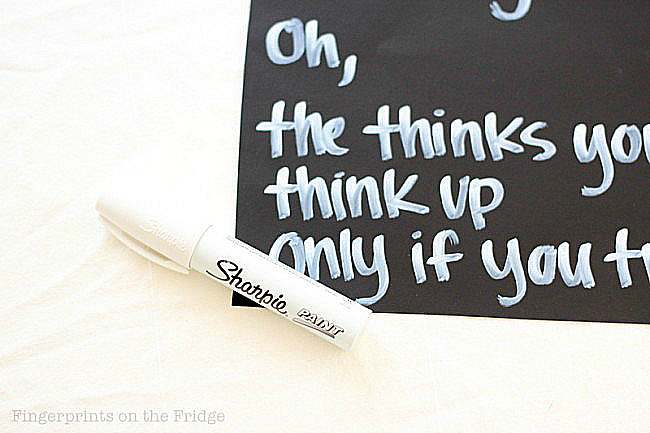 A little Dr. Suess can fix anyone's mood.
A few boxes of pencils and rulers (which we'll gift to the school when we're done with the mantel, who needs 15 rulers unless you're a teacher? Wait, don't answer that. Crafters do get crazy sometimes. 😉 ha ha!)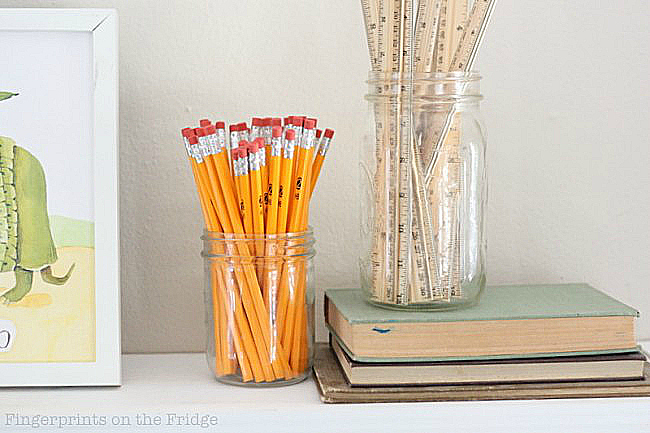 I wanted a red apple but wally world was fresh out. Of course, the only time you need a fake apple they're out of the color you want. I snatched up the last green one though. Is there a fake apple shortage I haven't heard about?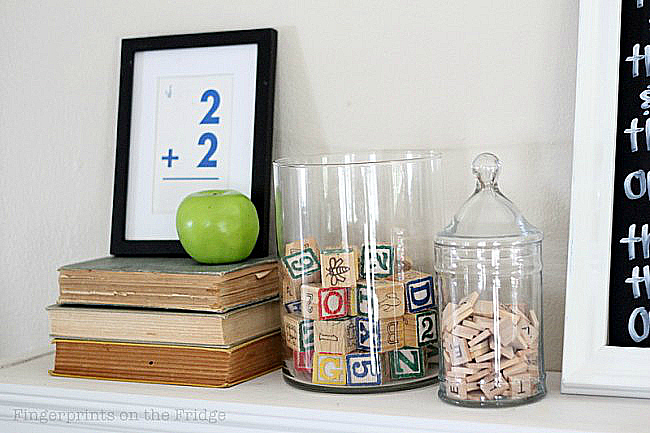 Some books, blocks, scrabble tiles and a few framed flash cards one from a new set we bought for Chloe and one that I took off our Playroom wall and we were all set! I'm loving the feel it gives to the room. It's a little cheesy, yeah. But, it gets everyone in the mood for school. Plus it's an excuse to play around with a new mantel theme. I can always do spring, summer, fall, halloween etc. But there's only a short period of time I can do school themed and have the kids still like it and not moan and groan to not remind them of what's to come! 🙂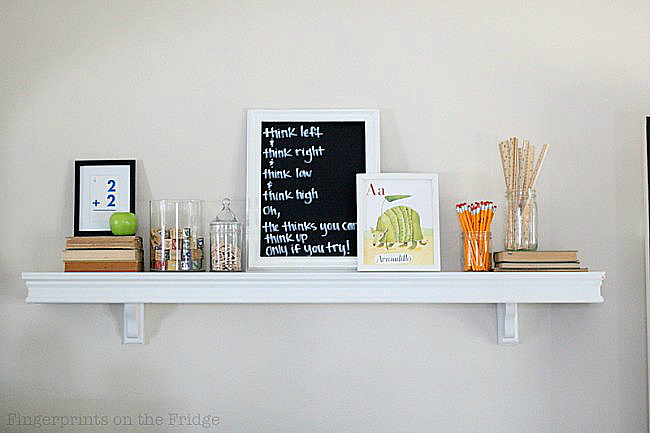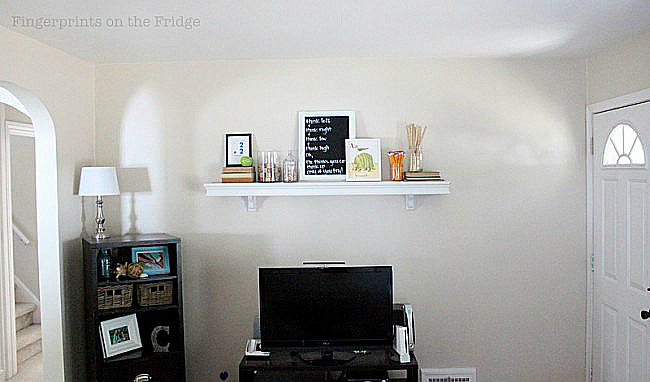 I'll be sharing a few other back to school ideas on the blog this month. I'd love to have you join!
Thanks Rachelle – what a festive mantel!! I have to admit that I am looking forward to school starting!
I love Rachelle's ideas. Here are a few of my favorites: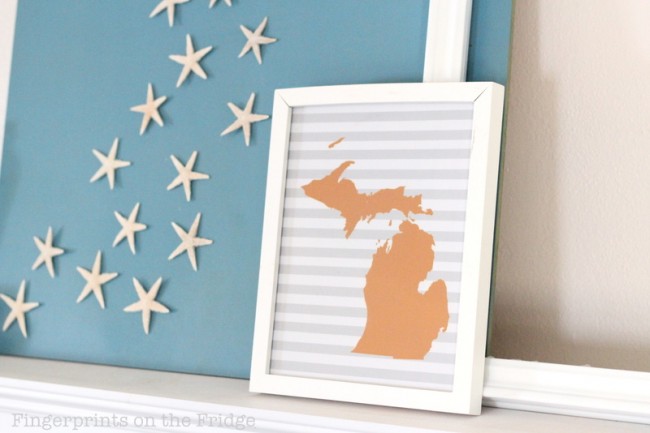 Starfish Art and Awesome Summer Mantel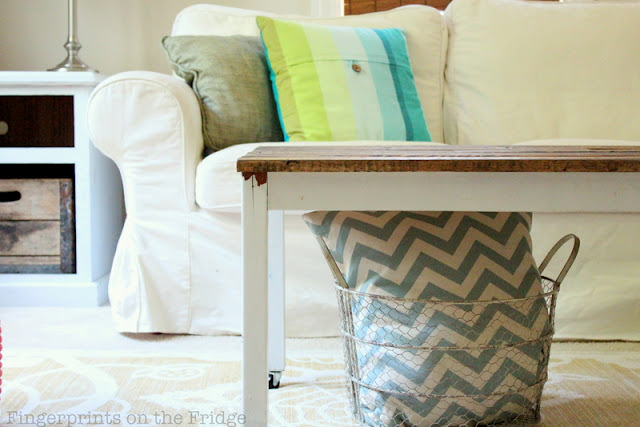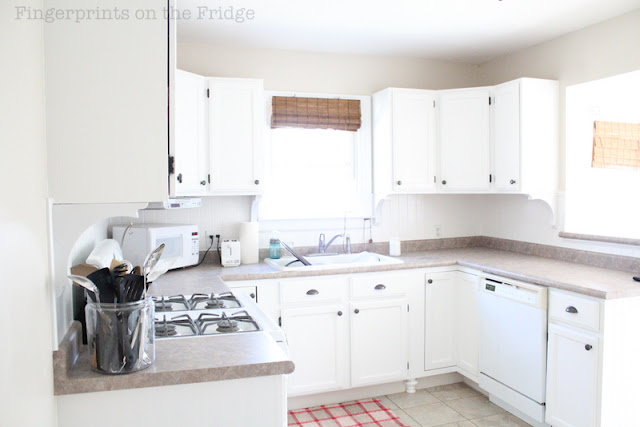 And you'll have to check out Rachelle's awesome DIY Kitchen Makeover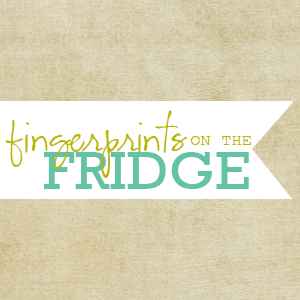 Be sure to head over to Fingerprints on the Fridge and give Rachelle a big TT&J hi!!