With kids from elementary school through college, we've learned a thing or two about how to help our kids stay organized for school. Check out our school planning wall
For a schedule or calendar, it's easiest to see everything at once, nice and big!
That's where our new school planning wall idea comes in.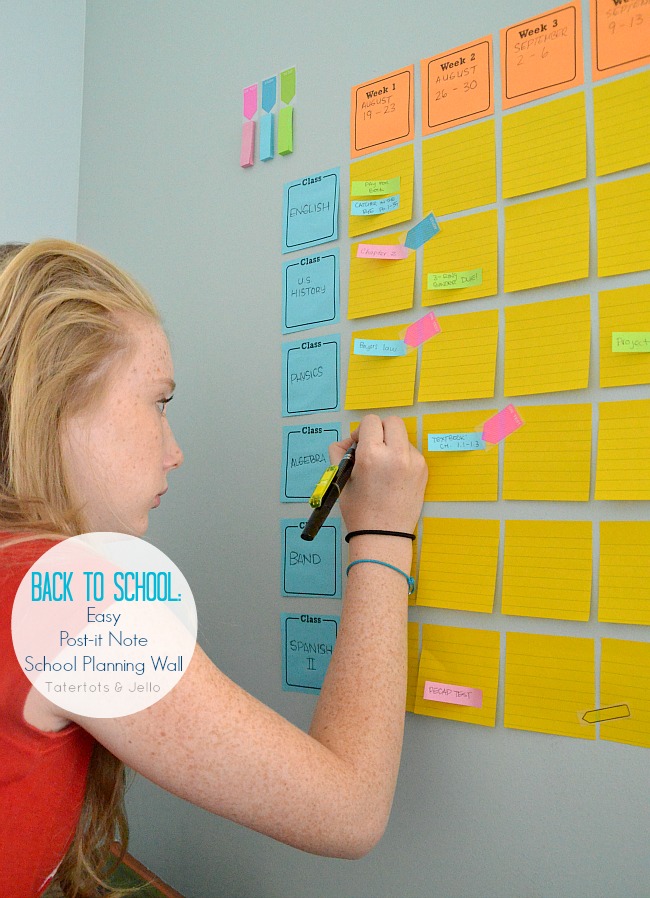 (Post-it Brand was kind enough to sponsor this post and send us supplies, but we were already obsessed with Post-it Products!)
You can try this for any of your middle-school, high-school or even college-age kids, relatives, friends!
I'll share some printables with you, but you can just as easily write everything by hand!
Here's how we did it:
We created a simple grid, with classes on the left, from top to bottom and weeks on the top. For the vertical column on the left, we wrote in names of classes. For the top horizontal row, we wrote in weeks and dates from left to right, like this:
If you have a horizontal space, like we did, you can lay it out that way. If you have a vertical space, like the back of a door, you can simply swap the columns and rows! Just put the classes along the top and the weeks along the side.

(from left to right: Post-it Study Notes in Electric Glow, Post-it Study Notes Lined and Post-it Study Full Adhesive Notes)
For the row and column headings, we used 3×3″ Post-it Study Notes (Electric Glow), but you might also want to try using the 3×3″ Post-it Study Notes Full Adhesive.
We then filled in the grid with blank Post-it Study Notes — the lined ones — in yellow — to help with accurate placement for calendar items. The color's important: here's why.
Check out the top left of our School Planning Wall — there's a legend, or key, to help our student fill out her calendar.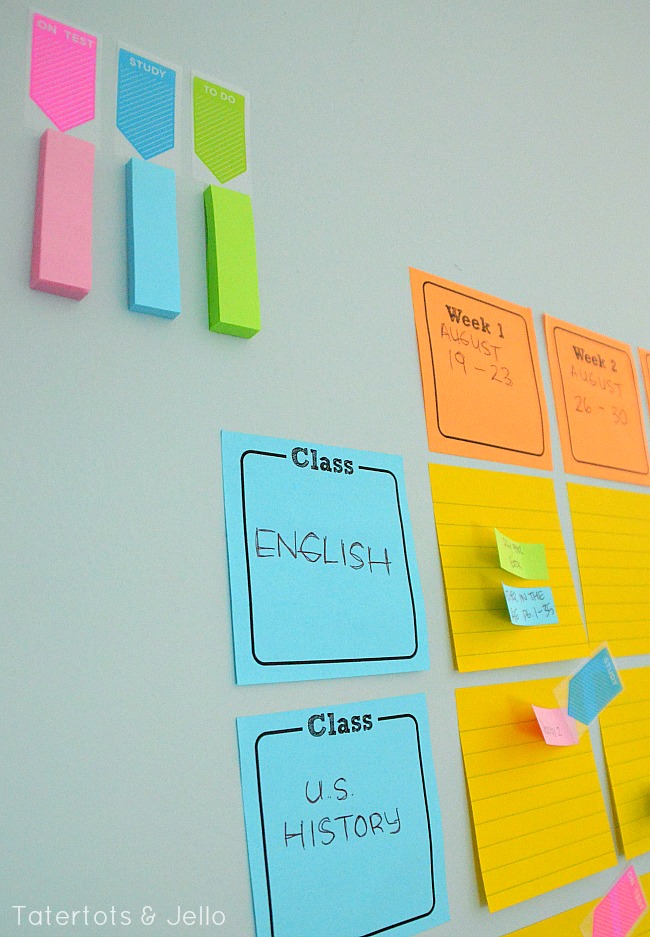 We designed it to match the Post-it Study Message Flags she uses when she's studying (see my previous "study habits" post):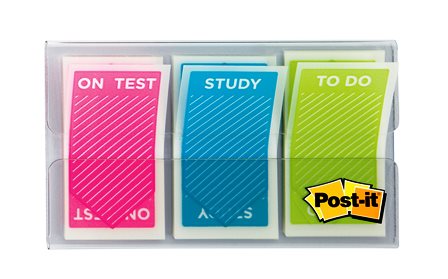 When she reviews her notes, calendar and to-dos, she can look for Post-it Study Message Flags or Post-it Study Page Markers that correspond to the three colors and add items to her wall calendar:
pink Post-it Study Page Markers show tests, quizzes, finals
blue Post-it Study Page Markers show when studying for something is needed
green Post-it Study Page Markers show due dates for papers as well as other "to-dos" like "start midterm essay"
We used the Post-it Study Message Flags to show the legend, and the Post-it Study Page Markers in corresponding colors to mark calendar dates on the planning wall.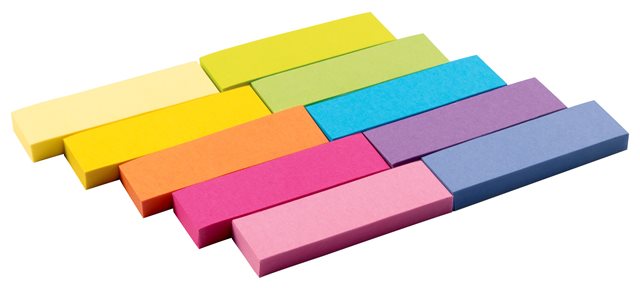 (The Post-it Study Page Markers come in a pack with a rainbow of colors; we used only the corresponding colors for this project.)
Now she has a great way to view all of her upcoming deadlines and tests in one place — and it's easy for her to see deadlines at a glance. It's also easy to keep things updated and move deadlines around as things change.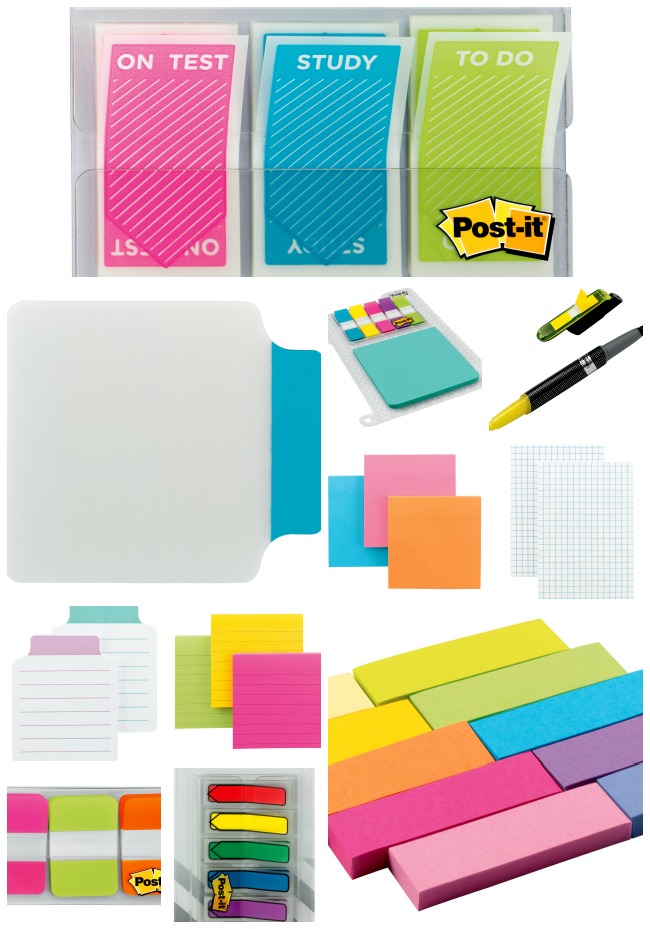 Thanks to Post-it Brand for letting us try their new Post-it Study Collection!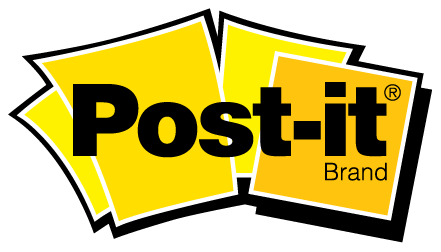 Keep up with Post-it Brand on www.post-it.com, Twitter (@postitproducts), Pinterest (@postitproducts) and Facebook (www.facebook.com/postit).
What's your favorite way to keep your students organized?
Let me know in the comments. I would love to hear YOUR ideas!
xoxo

This post was sponsored by Post-it® Brand … but the opinions and project are all mine! For more information, see my disclosures.