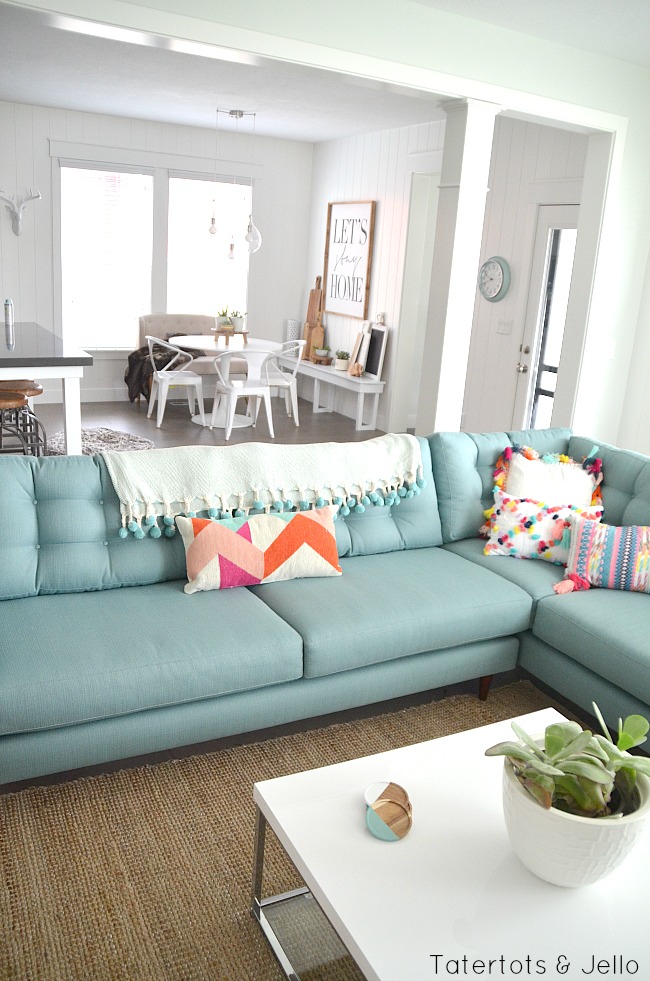 We are loving our new home. We live in a huge master planned community and there is so much construction going on. It's fun because every day something new happens in the neighborhood. The downside is that the construction churns up all kinds of critters.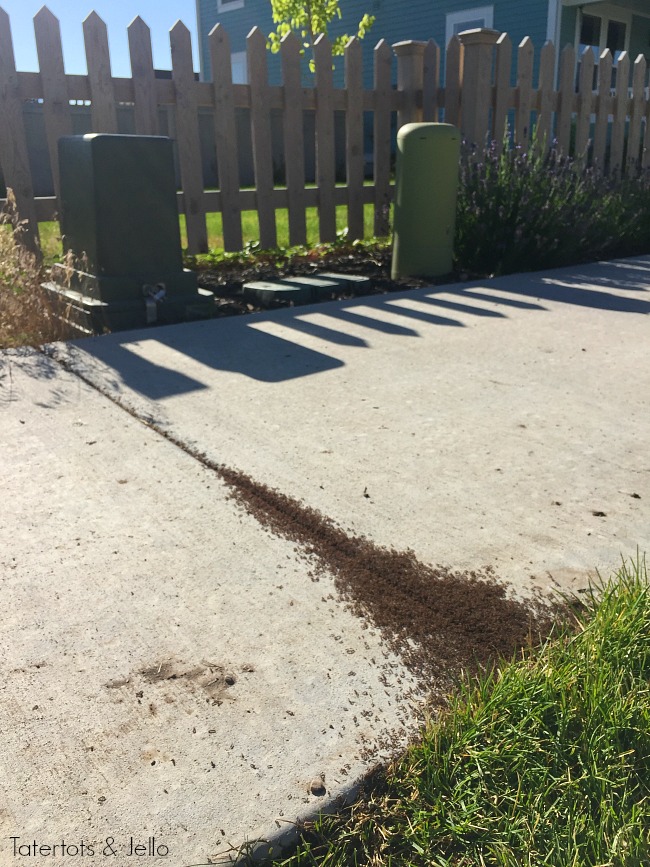 A couple of weeks after we moved into our home I noticed a dark line by my screen door. I thought it was dirt but it was ANTS!! They were everywhere….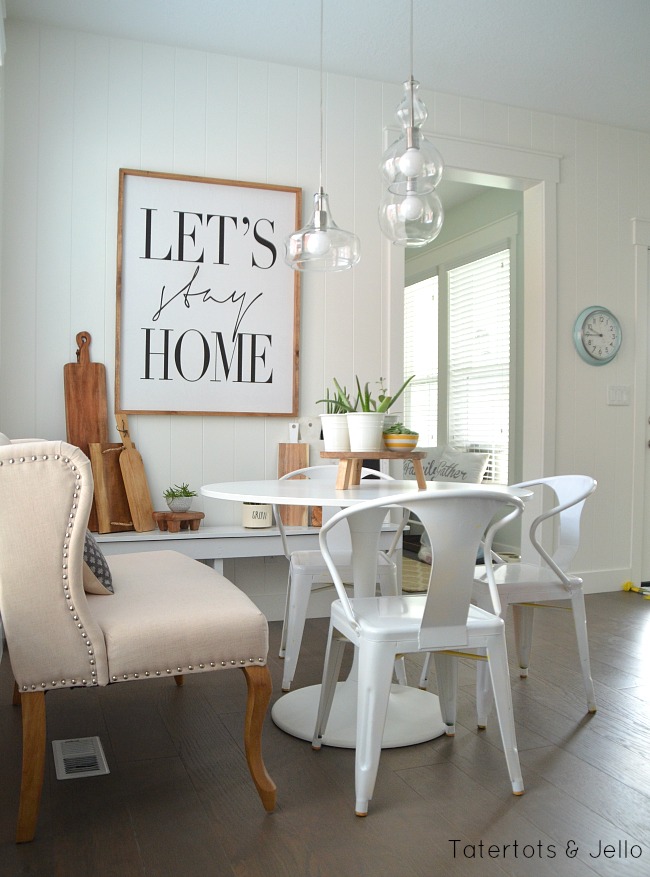 I put my kids and my dogs upstairs and I grabbed a can of Hot Shot® Ant & Roach Plus Germ Killer2. I knew it would do the trick to get rid of the ants.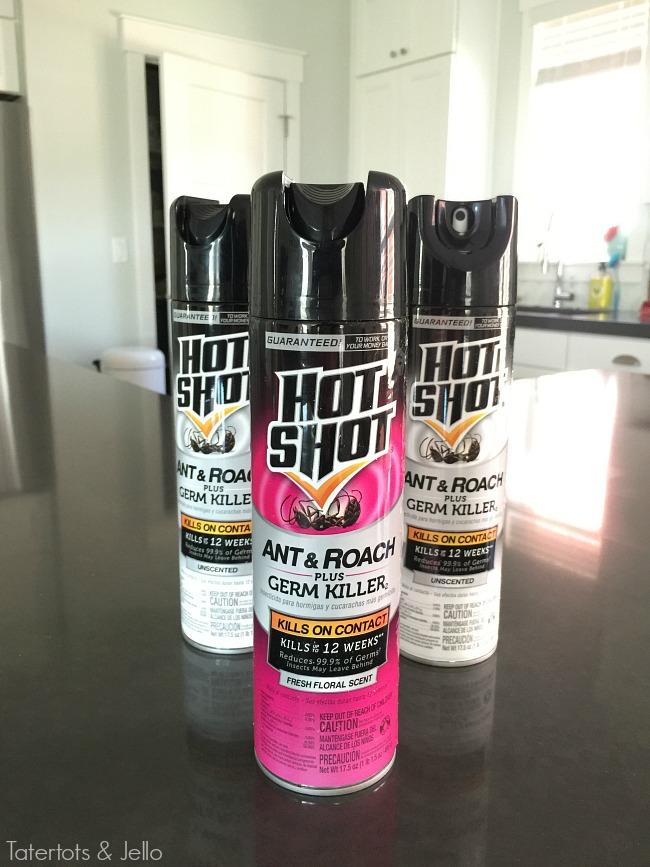 I made over our covered porch right before this happened and had installed a cute screen door. The ants were coming in underneath the screen door, across the floor and up onto the sink across the room.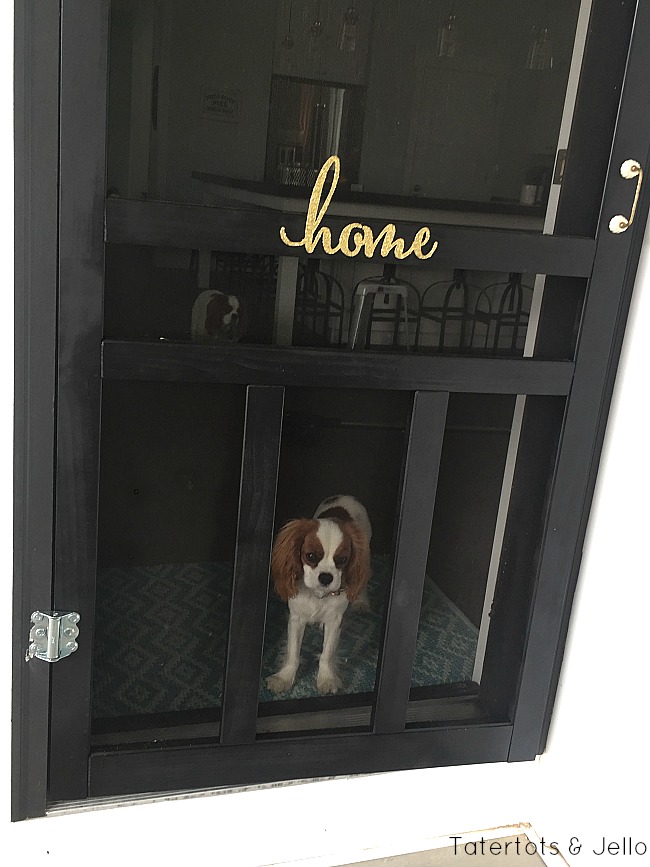 I sprayed the ants that were coming in underneath the door, according to the package instructions. The instructions on this product say it, "Kills Cockroaches, Ants, Carpenter Ants, Crickets, Firebrats, Fleas, Silverfish and Spiders (except Brown Recluse Spiders)." I washed the floor with cleaner.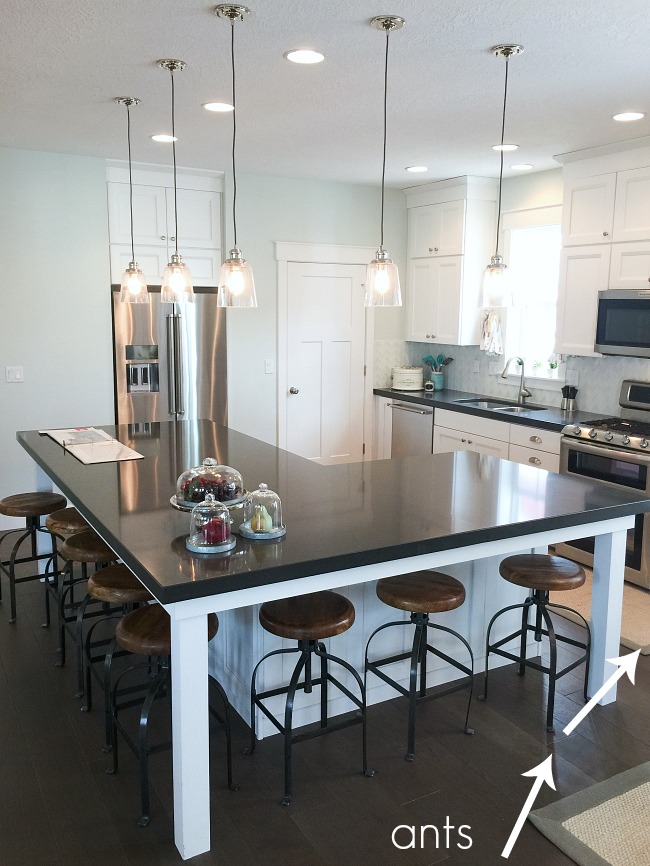 I was really afraid of a re-infestation, so I sprayed underneath the sink and along the family room baseboards and the baseboards on the covered porch too. Be sure to follow all of the package instructions regarding how to apply the product. It also protects against ants for up to 12 weeks on non-porous surfaces – yay.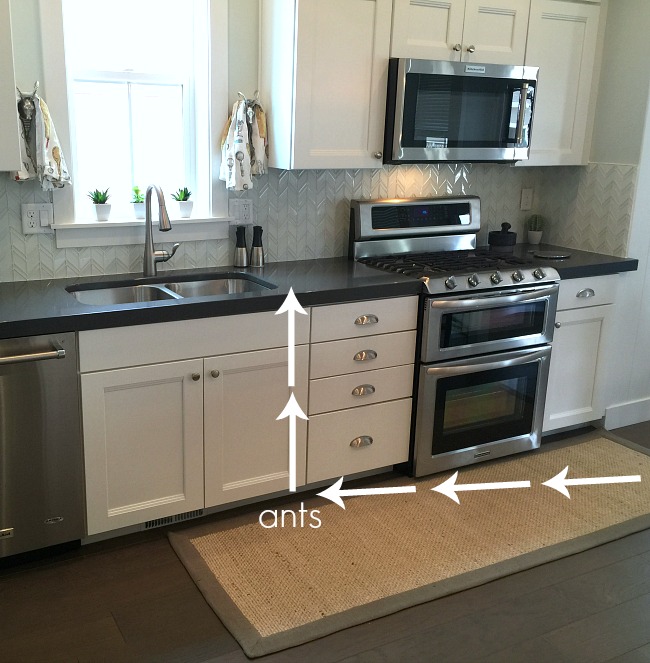 It's been a few weeks since our ant infestation and so far we haven't seen any reappearance of the ants – yay. Hot Shot® products take pride in providing homeowners with solutions that help keep their homes free of pests, at a value price point. As a new home owner, keeping my home clean and well cared for is a top priority for me. A clean kitchen is a happy kitchen. I love that HotShot® products are much less expensive than competing brands.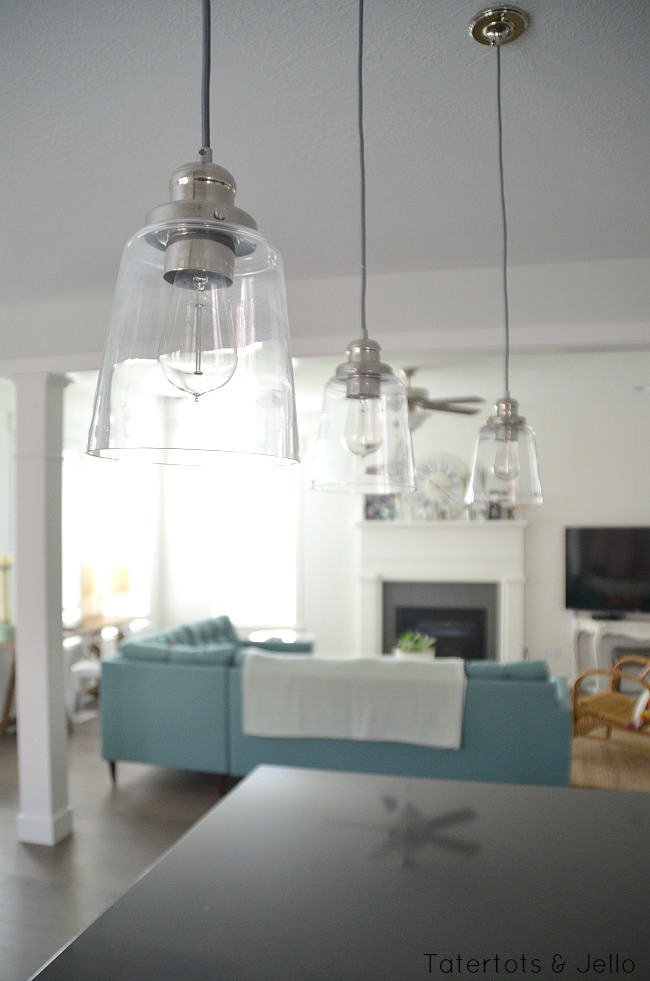 You can follow HotShot® Insecticides on Facebook. They have a fun Facebook feed with great bug solution tips and sometimes even fun giveaways too! Be sure to check it out!
xoxo

This is a sponsored post written by me on behalf of Hot Shot® Insecticides.
This is a sponsored post written by me on behalf of Hot Shot® Insecticides.