Tips on how to keep your house clean with a dog.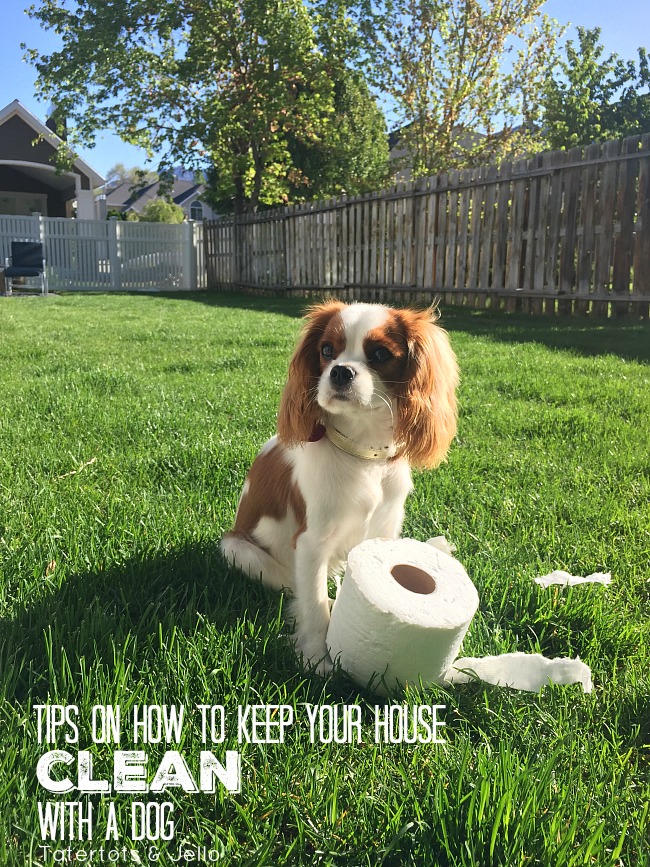 Tips on how to keep your house clean with a dog. We got a puppy at Christmas! Her name is Tourpel (my kids picked the name out) and she is really so sweet. She is a King Charles Cavalier. When my kids said they wanted a puppy I knew that was the breed I wanted. King Charles Cavaliers have a very gentle disposition. They were bred originally as lap dogs and they love to be around people and to snuggle. So they have a very even temper and they are great with kids. Santa brought her on Christmas morning and Ella was thrilled.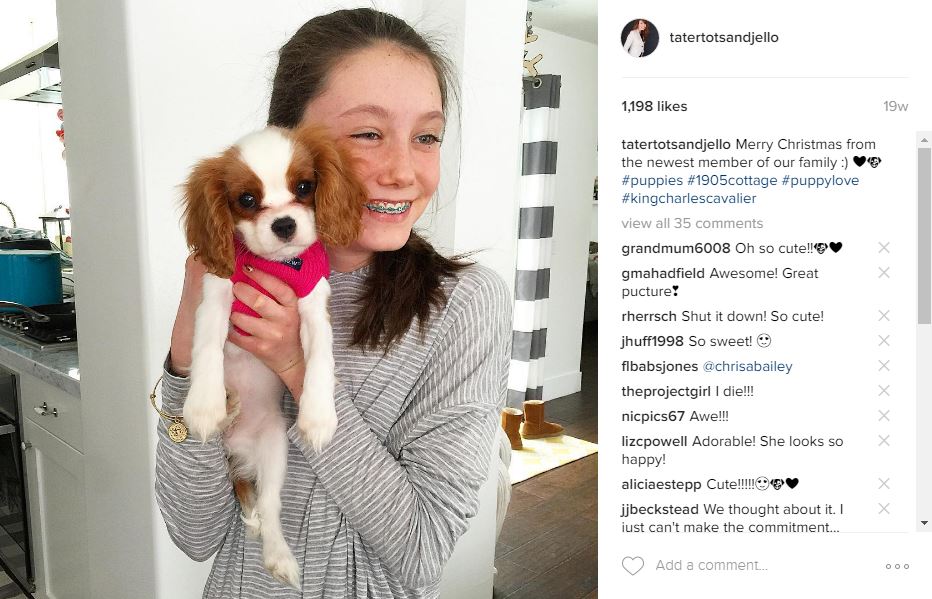 One of the very few downsides to a King Charles Cavalier dog is they shed. A lot. This is our second King Charles Cavalier and over the years I've learned a few tricks on how to keep the house clean with this type of dog and dogs in general.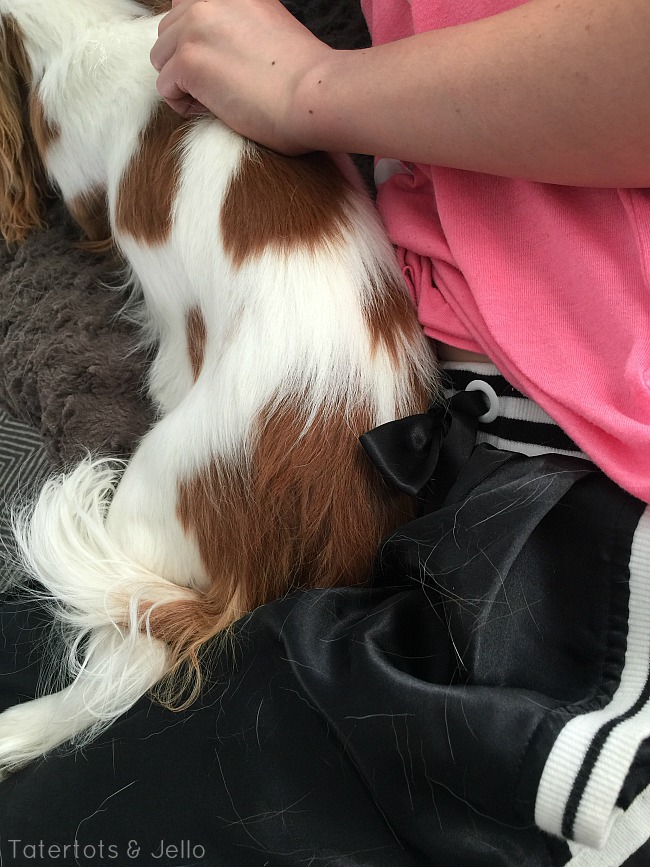 Here are 7 tips that will help you keep your home clean with a dog:
The first tip is brush your dog frequently. If you have a dog that sheds brushing them every day is a good idea and it cuts down on dog hair everywhere.
Put a towel or sheet over your dog's bed and take it off and shake it outside once a day to shake off pet hair.
Get an electrostatic mop to mop up dust that your dog brings inside and dog hair. It works better than a vacuum.
Keep a lint roller handy for dark clothing. Everything I own is black so having a lint roller is essential if I want to be seen in public.
If your pet sits up on the furniture with you, get a special blanket for your pet and put it on a certain spot on your chair or couch. Train your pet to sit on that blanket and it will cut down on wear and soil on your furniture.
Keep a towel near the door where you pet goes in or out. When your dog comes in, train them to sit by the door and get their feet wiped off if it is wet or snowy outside.
Bathe your pet regularly. Our puppy loves to get in the shower or tub with the kids. When you are washing your dog, use a washcloth and a gentle shampoo and work from the head to the tail. Then let the shampoo set into the dogs fur for a couple of minutes before rinsing them off. This will keep your pet clean and also your home. Bathing your dog regularly also cuts down on the hair in your home.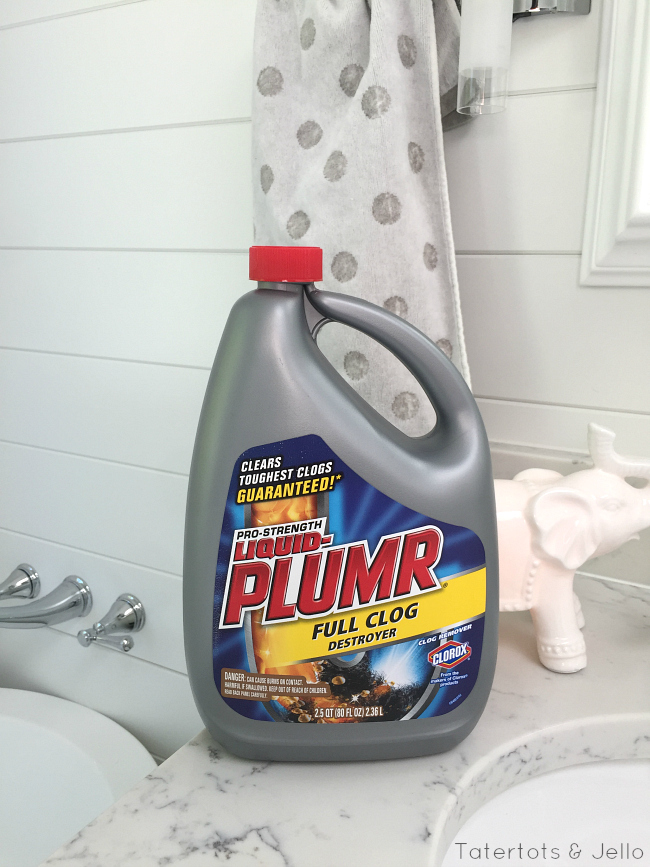 While we all love our furry friends, pet hair is hard on drains. I like to use Liquid-Plumr Full Clog Destroyer to stay ahead of clogs. I love that Liquid-Plumr maintains your drains, helps prevent new clogs, and keeps them smelling fresh. And, it won't add a lot more time or expense to your routine, Liquid-Plumr Maintenance is, easy-to-use and safe for all pipes. Perfect. Be sure that pets are completely out of the tub and away from the product at all times.
Tips on how to keep your house clean with a dog.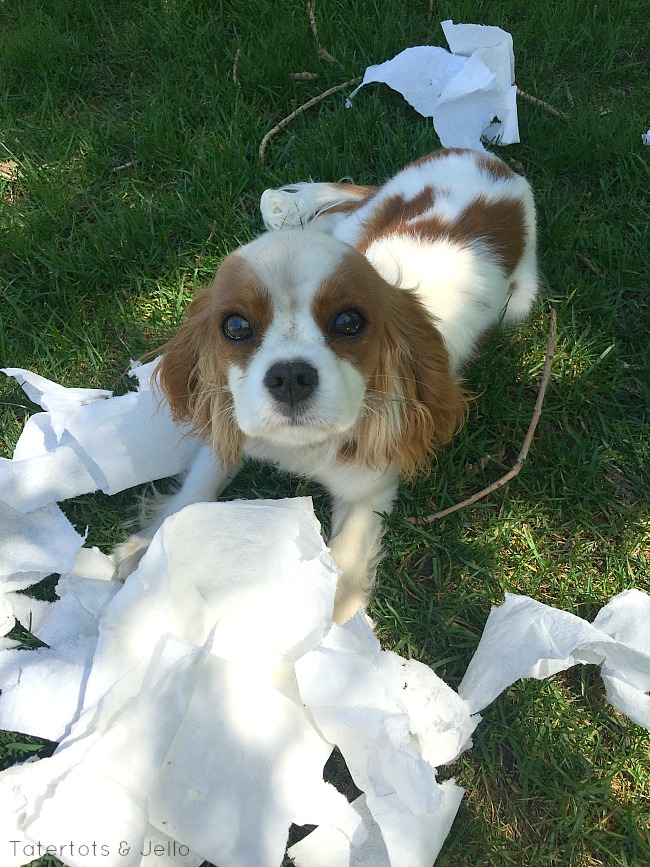 Tourpel has a pretty mischievous personality. One of her favorite things to do is steal the toilet paper rolls in the bathrooms and take them outside and chew them up. She did this the other day and then rolled around in the dirt. By the time I checked on her she had pretty much toilet papered the entire back lawn.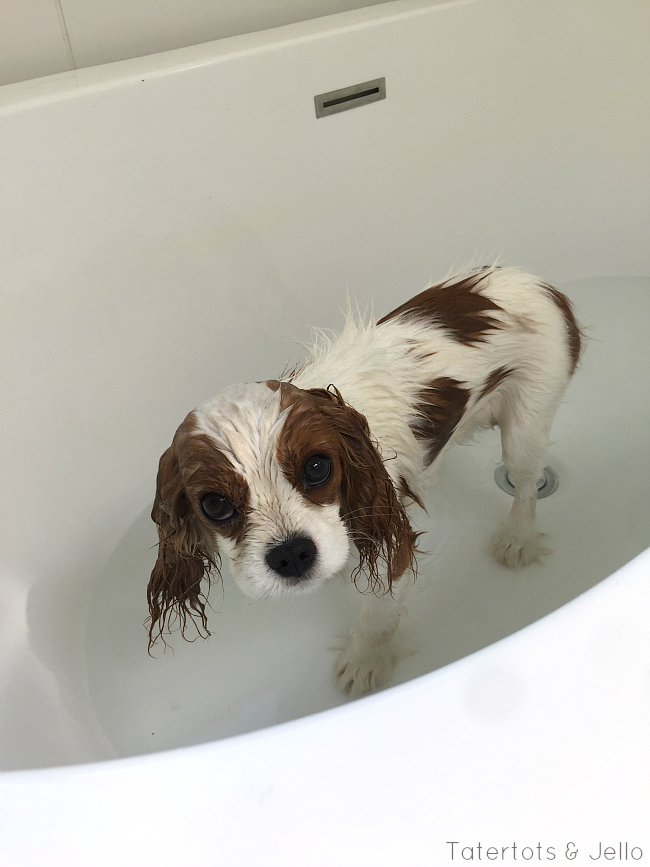 We put her in the tub for a quick wash. It's hard to get upset with her when she has a face this cute.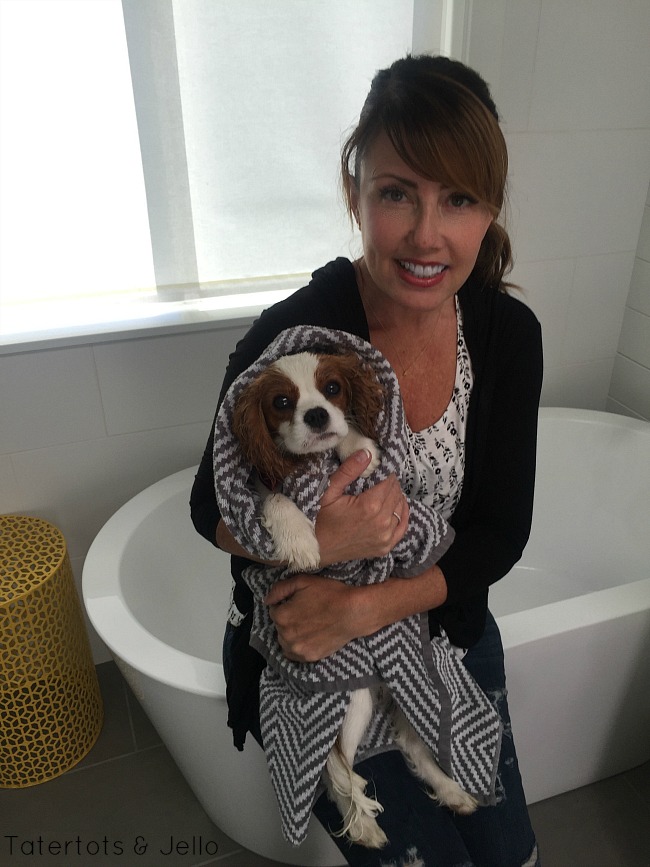 Visit liquidplumr.com and join the conversation online with hashtag #DogsComeClean and #LiquidPlumr.
Do YOU have pets?
Do you have any tips on how you keep YOUR house clean with your pets?
This is a sponsored conversation written by me on behalf of Liquid-Plumr. The opinions and text are all mine.