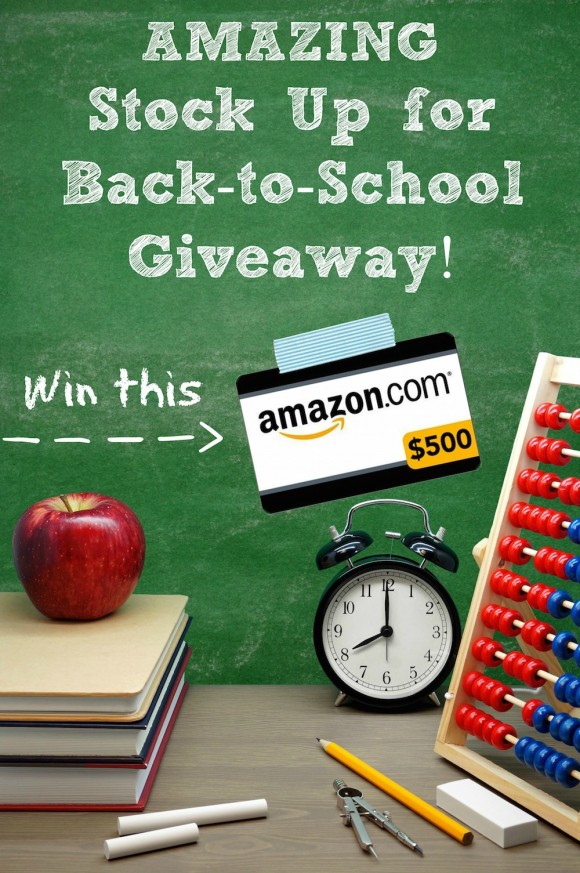 Can you believe it's almost time to think about back to school? Our school starts in 3 weeks!
To help, I've teamed up with a group of amazing bloggers to bring you this back to school giveaway — one lucky reader will win a $500 Amazon gift card! Think of how many many school supplies, fall clothes, and electronics you can buy with $500. Wouldn't it be a great way to kick off the new school year?
It's simple to enter: just follow each of us on Twitter. Good luck and best wishes for a fantastic school year ahead!