I partnered with Extra Space Storage to being you these Spring de-cluttering tips!
5 tips to declutter your home for Spring! Easy ways to store your things and make your life easier Plus FREE storage box labels you can download, type what's in YOUR boxes and print them out!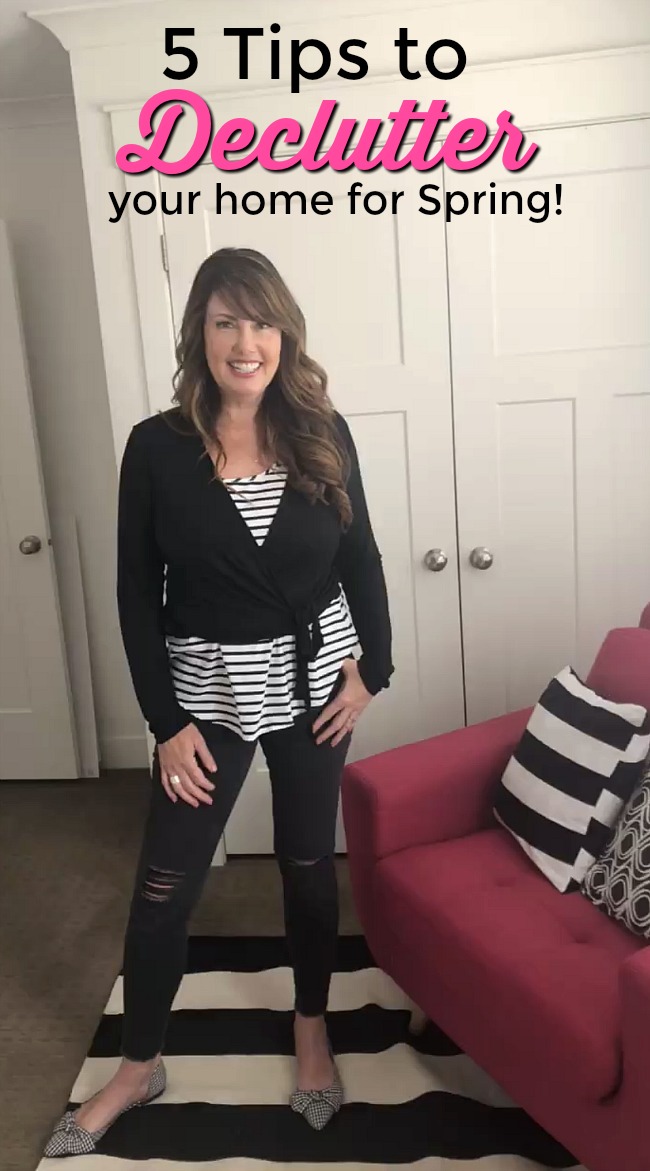 I have been over at the Extra Space Storage Instagram account TODAY sharing ways to declutter your home for Spring in their stories! It's been SO fun working with them! I love Extra Space Storage because they share awesome organizing and DIY home ideas. Be sure to follow along with them for great ideas and way to store your stuff! Extra Space Storage is located in 38 states, Washington, D.C. and Puerto Rico, with 1,400 stores, comprising approximately 910,000 units and 103 million square feet of rentable space. WOW! They know storage.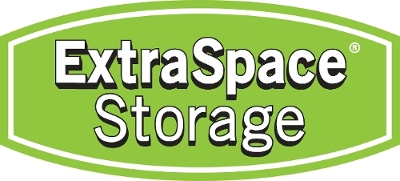 It was SO nice to go through my home and clean it up for spring! I've compiled 5 easy ways you can de-clutter YOUR home for Spring!
1. Craft Room Storage.
If you have a craft room consider organizing the closet of your room to keep all of your supplies. I took an inexpensive shelving unit from Target and added bins. Each bin is labeled with different craft supplies – paints, tools, party supplies, yarn, ribbon, etc. If you don't have a closet in your craft space, consider getting a little shelf unit with doors to keep your supplies inside. You can grab the supplies you need and shut the doors for a clean look. Or you might live in a home that is smaller and you don't have a dedicated craft space. I have a solution for you – a craft cart! Rolling carts are a wonderful way to organize. You can put your supplies on the cart to store them. When you want to craft, simply roll the cart into whatever room you want to work from!
5 Ways to Declutter Your Home for Spring and Printable Storage Templates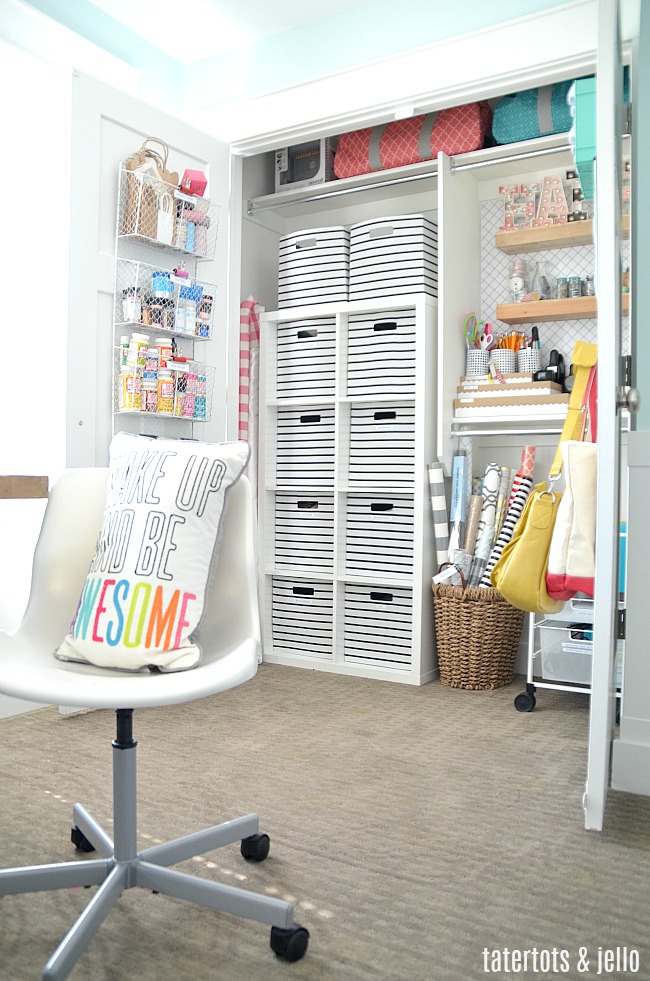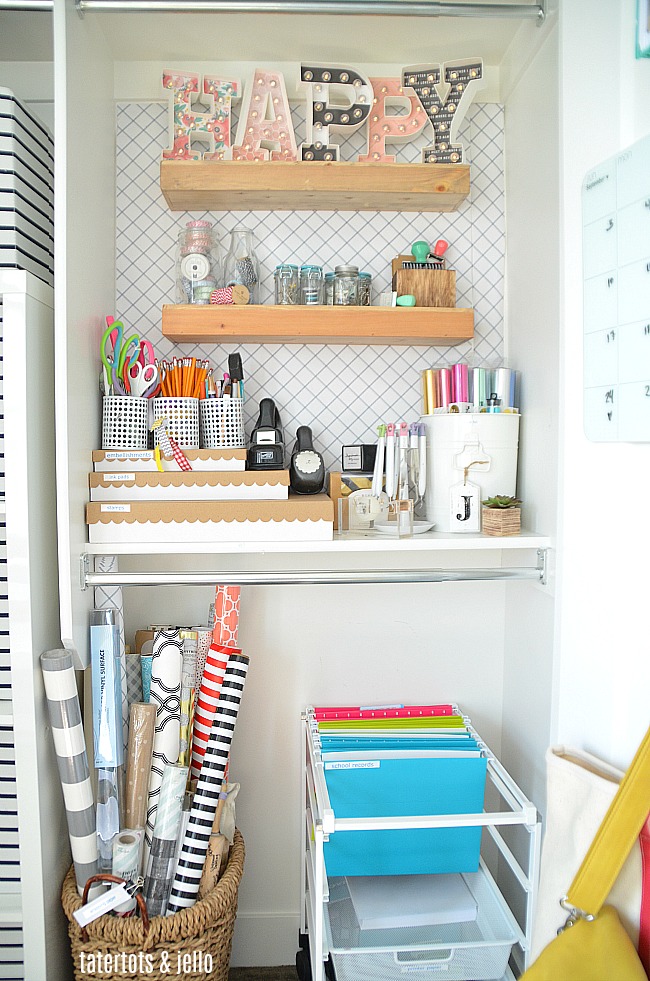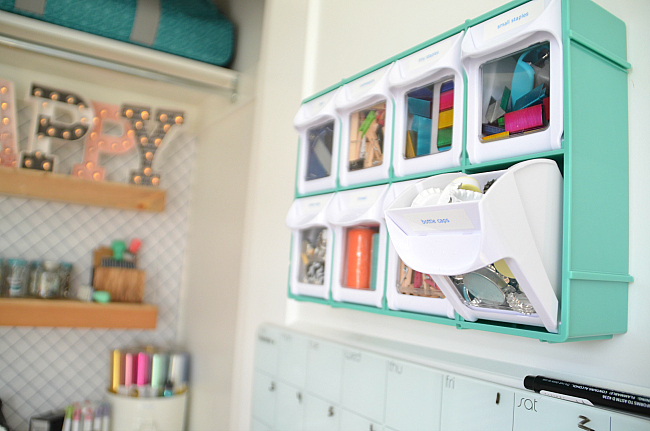 5 Ways to Declutter Your Home for Spring and Printable Storage Templates
2. A labeler is a great tool to get your whole house organized.
The labeler I use is cordless which is so nice because you can get up into hard-to-reach places with it like your attic or garage and you don't have to worry about plugging it in. Labeling everything makes finding items so much easier.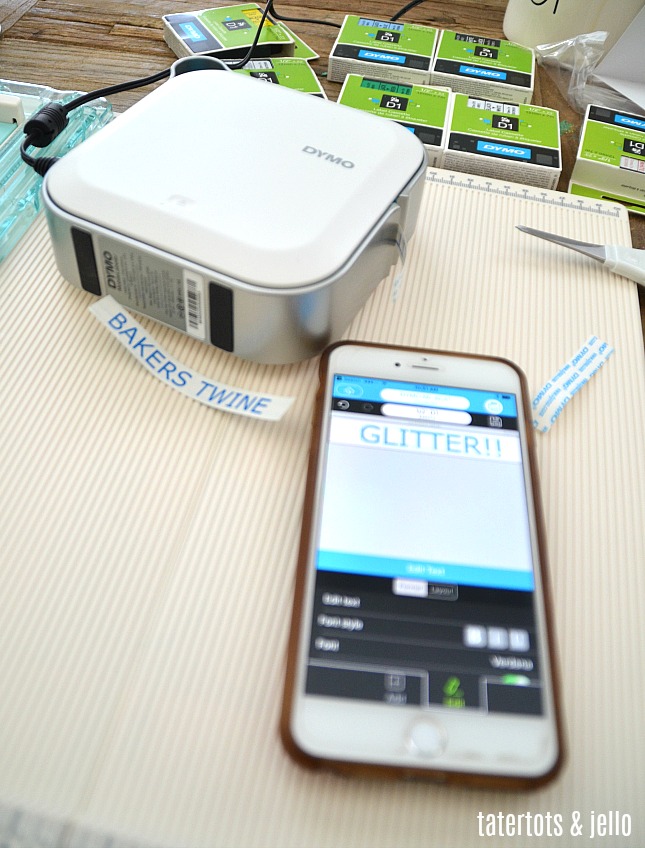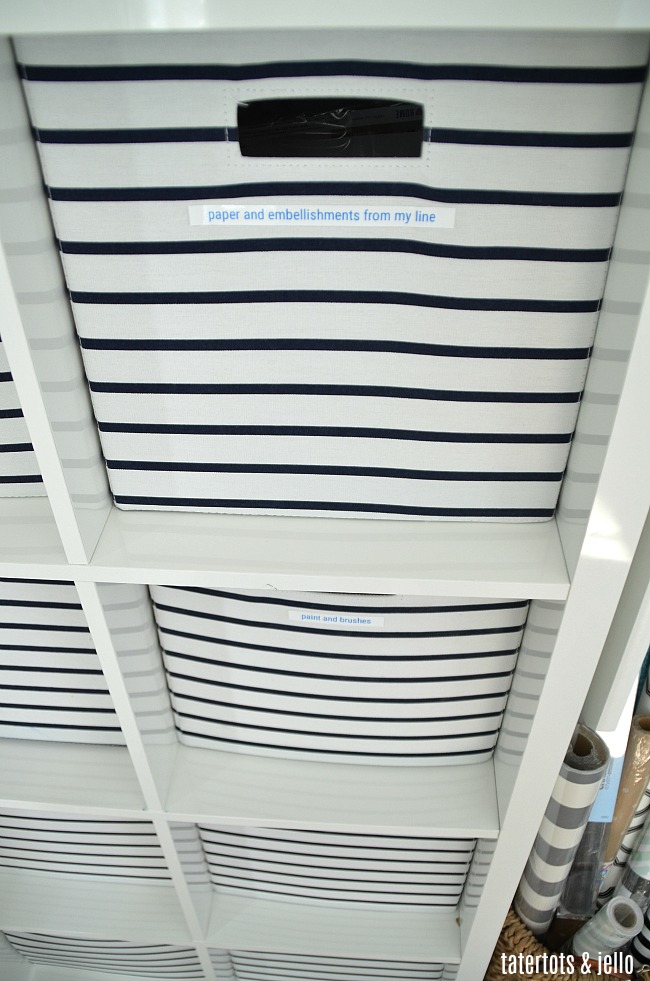 3. I keep all of my seasonal supplies and decorations in plastic bins.
Plastic bins will keep all of your storage dry and the bins are easily stacked which makes your storage areas much neater and easier to navigate. I label each of my plastic bins with a printable label that I print off on my computer. It's so nice to easily see what is in your containers.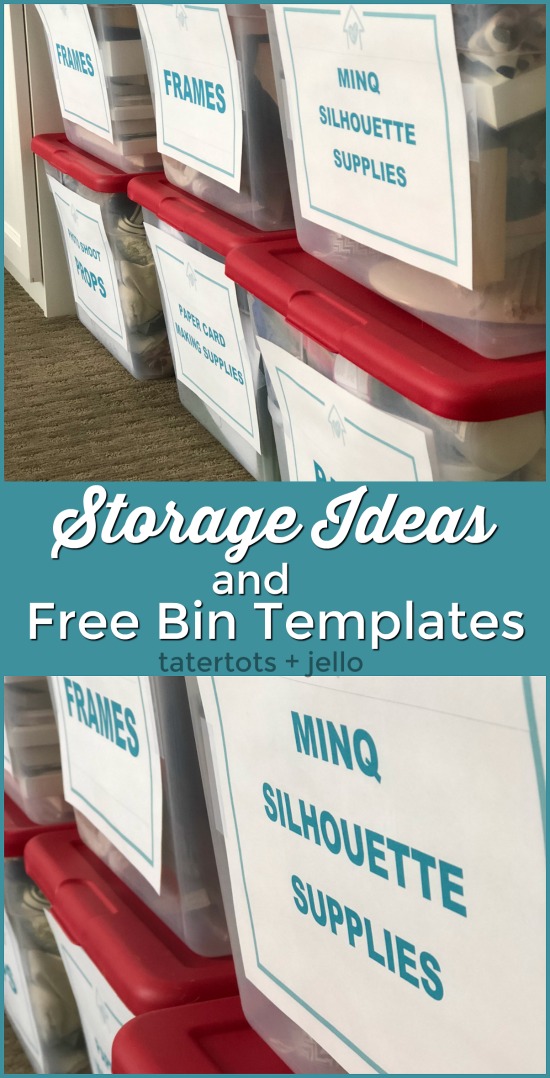 5 Ways to Declutter Your Home for Spring and Printable Storage Templates
I'm sharing my bin printable with YOU! Just right click on this link and download it to your computer. You can write on the bin labels with a marker OR type inside he boxes. Just bring this document into Word and click on text box and then type whatever you want and print it off!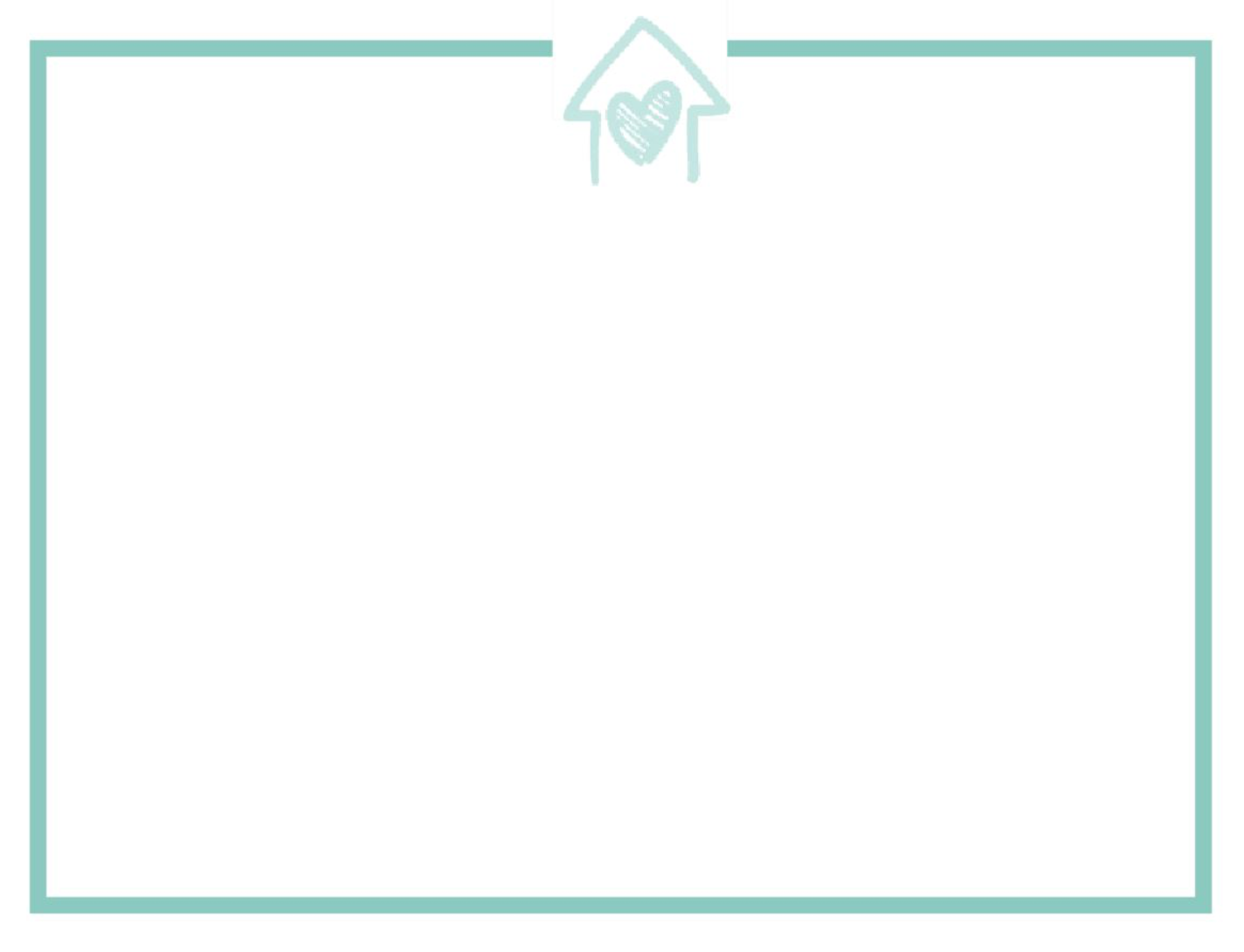 Free Printable Storage Label Templates
4. Organize Seasonal Items.
As a DIY/Crafter I LOVE pillows. I ended up having TONS of pillows. You can see the before picture of my pillow closet below. If you have a lot of pillows and not enough room to store them all I have an idea for you. Take all of your pillow covers off of the inserts. You may find that you have many of the same size insert. You can donate your extra insert pillow forms and use one pillow form. Then when you want a different look, just take the cover off your pillow insert and put the new one on. I took all of my pillow covers and folded them up and organized them in a bin by color. Now I can easily see what pillow covers I have and my pillows don't take up as much space! I store my pillow inserts in a bins and it's easy to access them.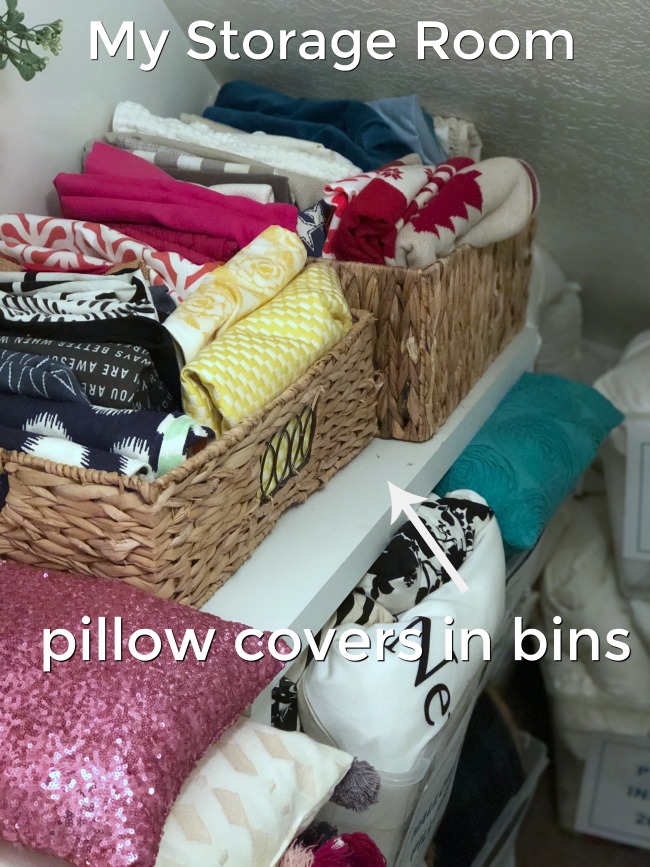 5. Store all seasonal items in the same place.
I bought some metal racks from Costco. I keep all of my seasonal bins in a storage room with these racks. I use the printable bin template to print off what is in each bin so I can easily access them. All of my seasonal items are kept together – Christmas, Halloween, etc. Then when I am decorating for a specific holiday or event all I have to do is grab the bins with those labels, instead of rummaging around in my storage room for the bins that go together.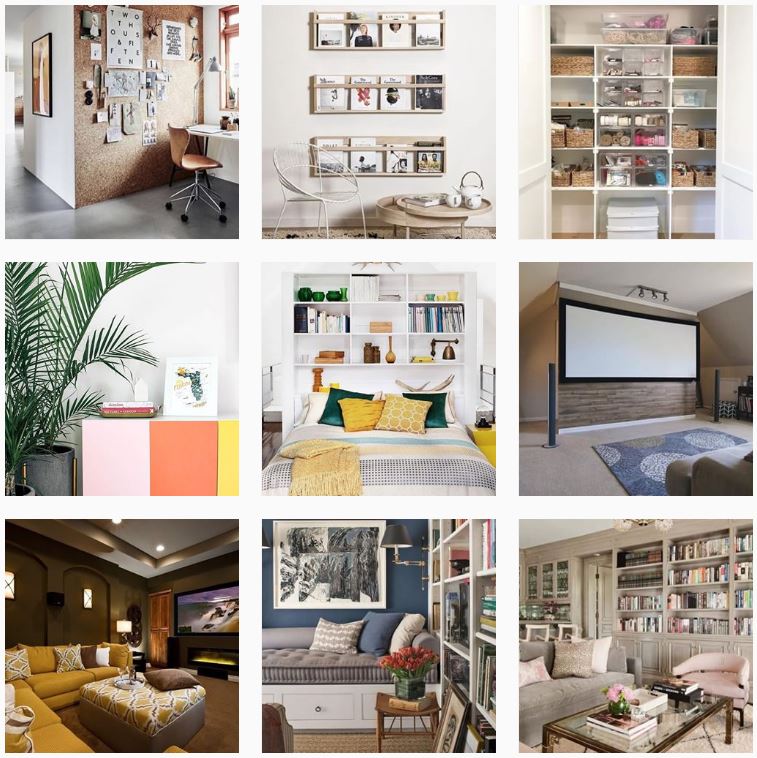 Be sure to follow along with Extra Space Storage for awesome ideas on Instagram!
Have a great day!
xoxo