I've been having a great time using my new Project Life Home+Made kit to create home decor projects at the 1905 Cottage. I am sharing a new way to use project life cards in home decorating every day this week. The kits will be in all Michaels Craft Stores this Friday – August 28th. Yay!!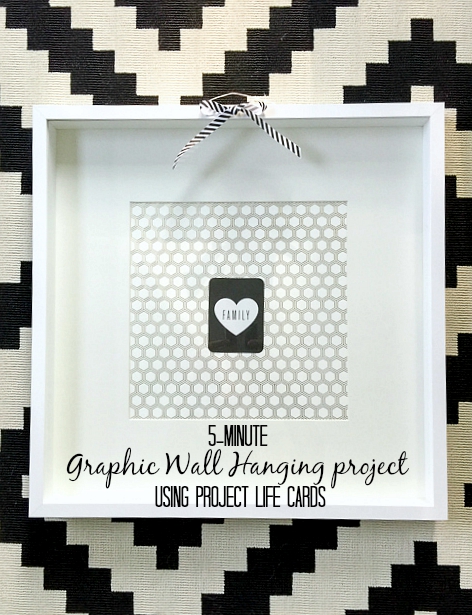 Here's a 5-minute project you can make to add some charm to your home! Create a Graphic Wall Grouping. You can take this idea and create a project in any color that goes in your home. In the 1905 Cottage there is a little room at the end of the house that we use for the kids to hang out with their friends and also for homework. This room is black and white. And as you are looking down the hall toward this room, there's a small wall that needed a little something cute. So I created a black and white wall grouping and it was so easy!!
Here's how I did it: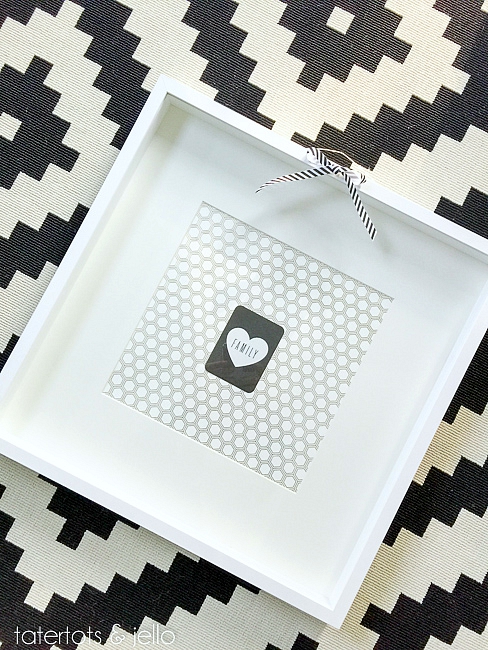 I found some big square frames with mats. The mats were the perfect size to fit with 12×12 inch scrapbook paper. So I picked out some gold and white paper from my Home+Made line. Then I picked out two black and white quote cards from the new Home+Made Project Life Kit.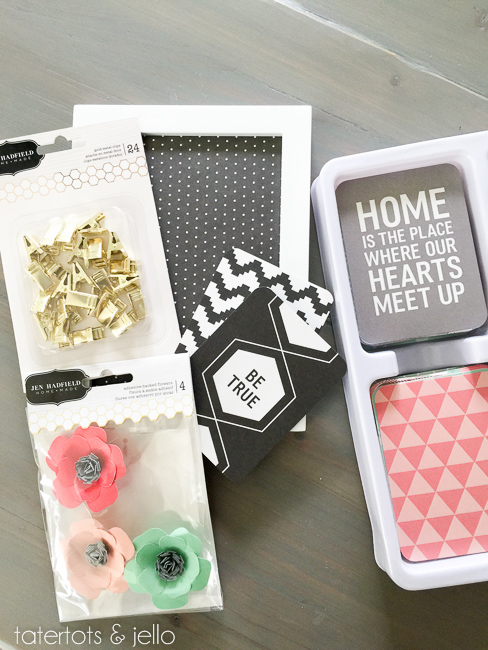 I used double stick tape to attach the scrapbook paper to the mat and pressed the paper down firmly to create a smooth seal. Then I took the project life cards and centered them on the paper and used the same double stick tape to attach them onto the paper.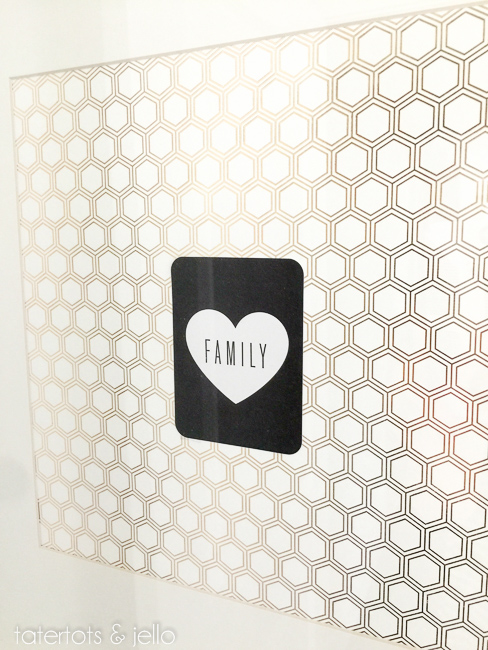 Then I put the frames back together and hung them up.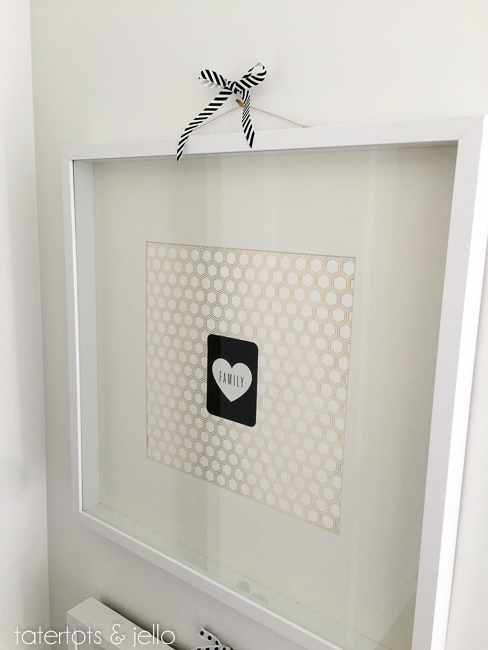 For fun I found some black and white ribbon and made little bows that I attached to the frame hooks on the wall with glue dots.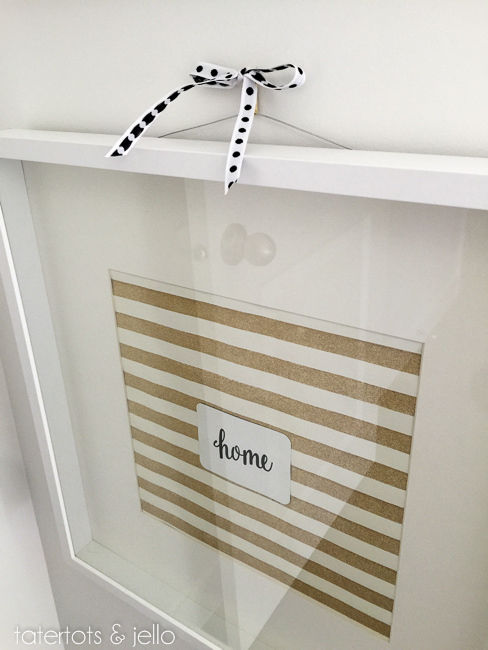 I love the way the frames look as you walk down the hall toward the black and white office. So fun!! And I love how easy this project was to create.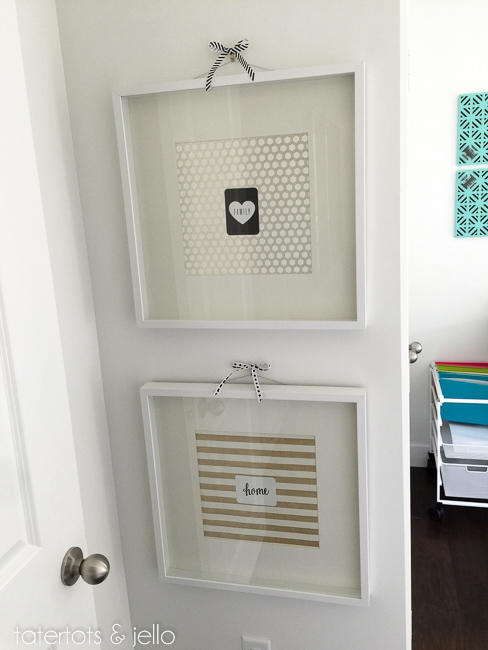 Stay tuned tomorrow for another way to use Project Life cards in YOUR home!!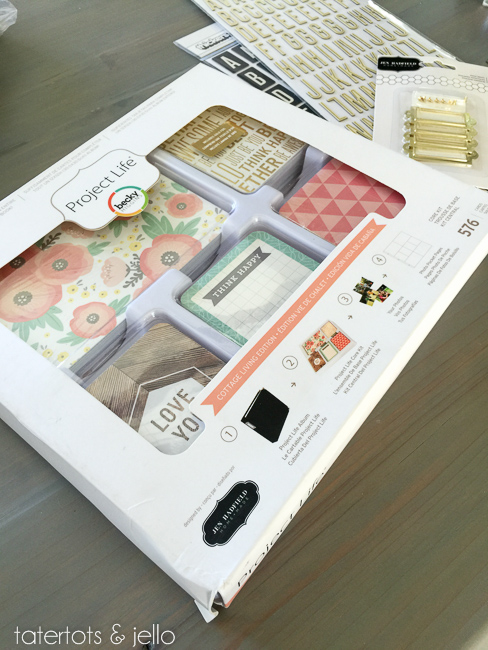 You can buy my Home+Made Project Life kit through Michaels.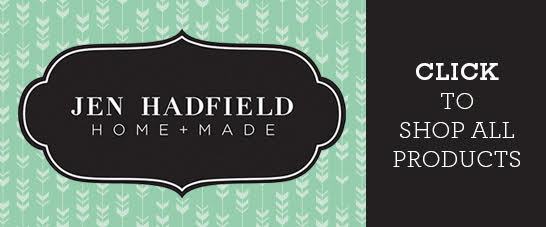 And you can get the papers I used, the paper flowers and the gold clips or any of my Home+Made and new DIY Home lines through Pebbles in My Pocket online or in their store
Have a HAPPY Day!
xoxo