Welcome to the Summer of Paper series – where we've invited fabulous guests to create projects using supplies from my Home + Made paper decor line.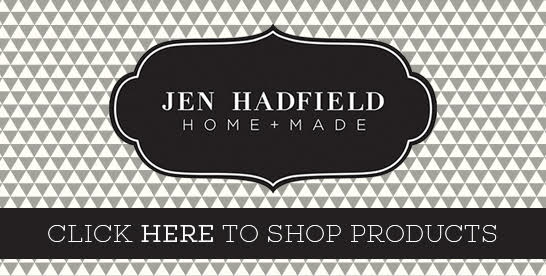 I'm Shelly from Dolen Diaries and I'm BEYOND thrilled to be here at TT&J today! I've been a big fan of Jen's for years and was delighted to meet her in person at the SNAP conference last year. (She is SO sweet!) I live in the Seattle-ish area with my husband and three, crazy fun boys. I am all about creating creative quality time with them so much so that my husband and I spend most of our date nights in our garage (we lovingly call them our Garage Date Nights). I have the BEST conversations with my boys while we are doing something creative together and I love sharing ways that you can spend some creative time with your kiddos.
Ask any kiddo the best parts of a birthday party and they'll say the treat bag. Dress it up with a ruffle and a monogram to make them fun at any age!
I'm planning a Back To School Brunch for a few of my favorite mamas this fall and I really want to make it special. Moms work so hard making sure that our kids have a fabulous start to the school year that we deserve to celebrate a little! When I saw these AUH-MAZING kraft glitter bags from Jen's Home+Made line, I knew I HAD to use them for this event. Here's how I made the Ruffled Monogram Treat Bag!
Supplies:
kraft/glitter bags by Home+Made
medium weight paper pad by Home+Made
alpha stickers by Home+Made
crepe paper streamers
double stick tape
sewing machine & white thread
scissors
Select a piece of the medium weight paper and cut a 3.5 x 2.5″ rectangle. I chose this paper because it is full of inspirational messages. Not to mention there is just something so crisp and fresh about a black, white, and apple green color scheme.
Cut two strips of crepe paper streamers then gather and crease the folds.
Stitch a streamer strips on one end of the paper. *I like to sew with the folds rather than against.
Stich the remaining ruffle onto the other end of the paper.
Trim the excess thread and streamers.
Personalize the tags with each of your guest's first initial.
Attach the ruffled monogram tag to the kraft bag with double stick tape.
Now the treat bag is ready to fill!
A themed sugar cookie wrapped in wax paper would be darling favor for child's party, but since I'm using these for a Back To School Mom's Brunch I went with chocolates because what mama doesn't love chocolate!?!
Simply fold the top over, secure with double stick tape and they are ready to hand out. I can't wait to send my mommy friends off with their ruffled monogram treat bags at the end of a wonderful brunch! Pop on over to Dolen Diaries to follow along with my Back To School Brunch planning!
**********
Thanks Shelly! What a great idea, and I love how fun and whimsical they are! Shelly has great ideas on her blog. Here are a few I know you'll love: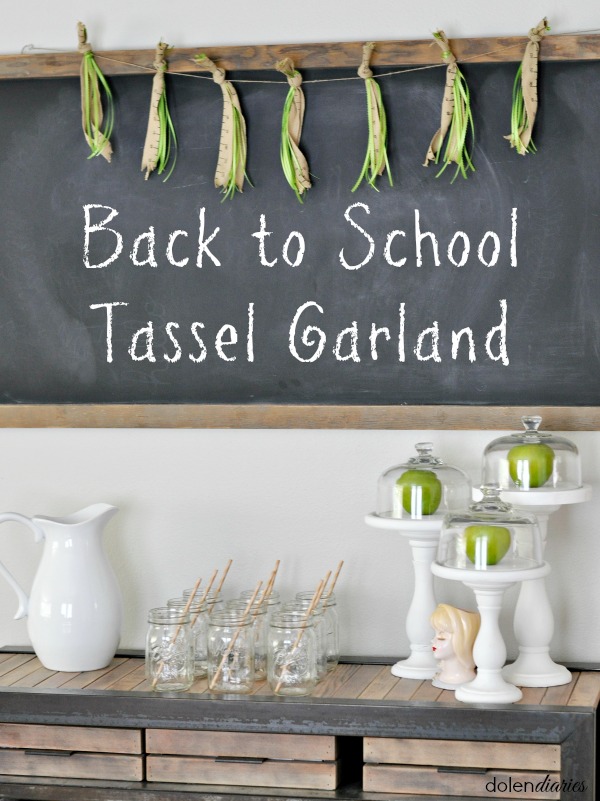 She's got this fun and EASY Back to School Garland Idea that is so cute!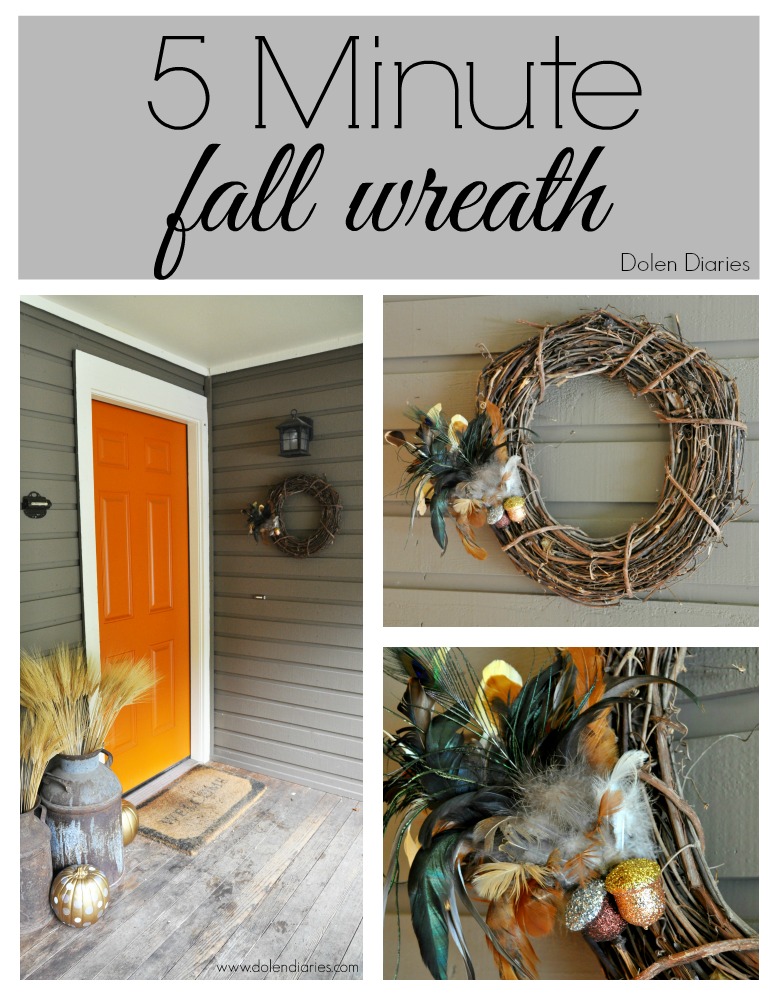 And she has this easy 5-Minute Fall Wreath Idea that is so cute!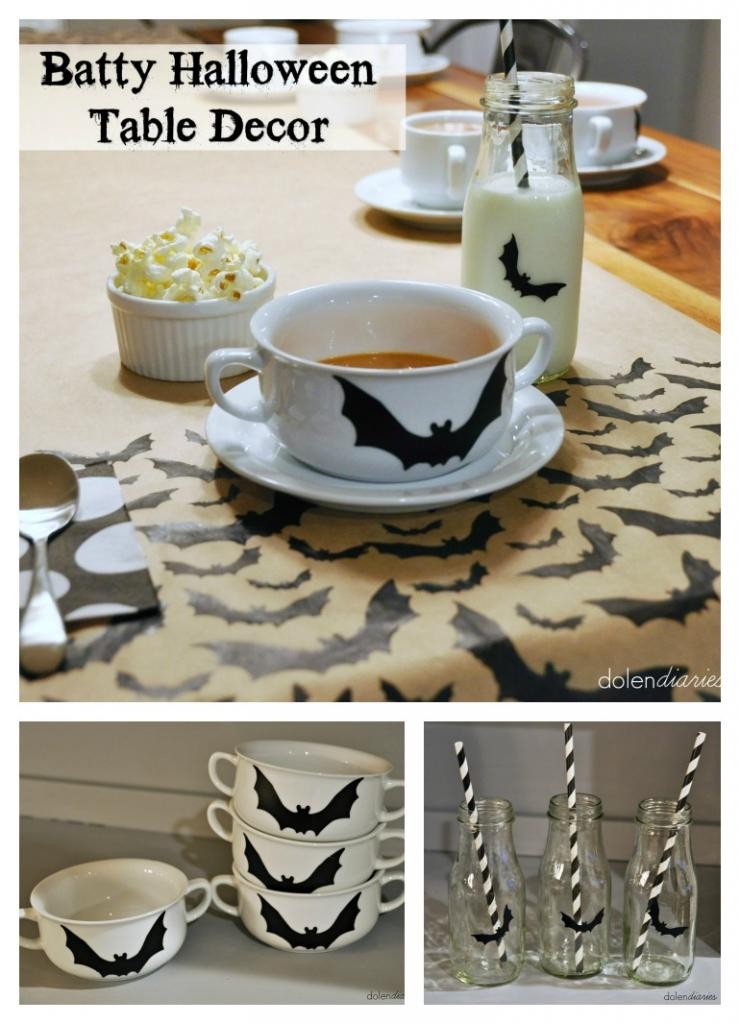 And, since I love Halloween, I just loved her Batty Halloween Table Ideas!




And if you'd like to try this project she shared today, you can find my
Home + Made line
at craft and hobby stores near you!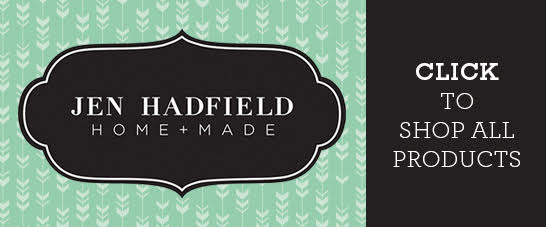 xoxo