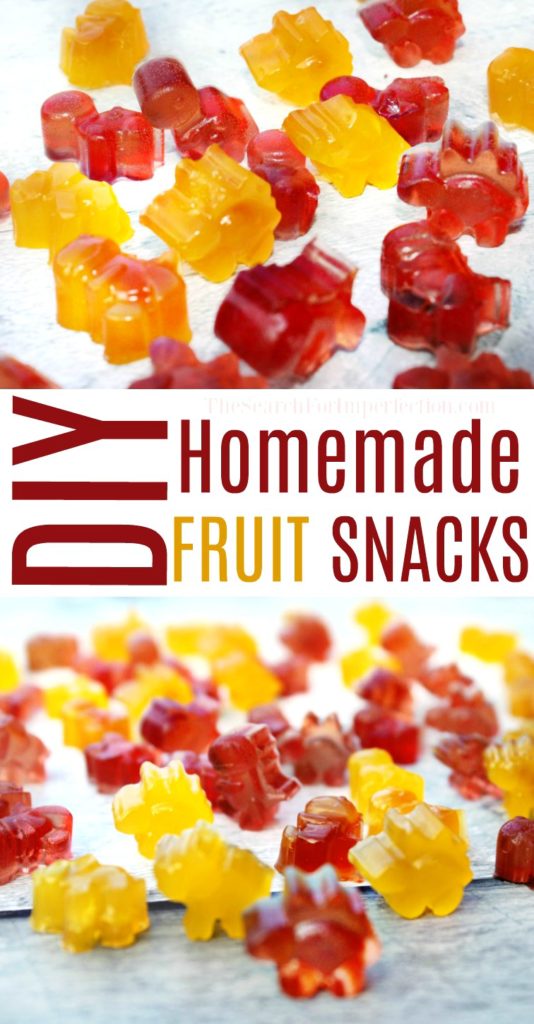 We all know that just because store bought fruit snacks have the word "fruit" in them, that does NOT mean they are a healthy alternative to an apple. They often have just as many hard-to-pronounce ingredients in them as a candy bar. That's what I love about these super easy DIY fruit snacks.
This particular recipe for DIY fruit snacks only has 4 ingredients in it. That is awesome when you consider some of the crazy ingredients in our food these days. This is one snack you can feel good about sending the kids to school with.
4 Ingredient DIY Fruit Snack Recipe
The only word of caution I have is that because these are all natural, they need to be kept in the fridge for maximum freshness. They get moldy fairly quickly if left out. They are fine in a lunchbox for they day. You just don't want to store them out on the counter for more than a day or so.
Here's a full video tutorial, or see below for step-by-step directions.
How to Make DIY Fruit Snacks
Ingredients
1 Cup Fruit Juice – The stronger the better here. I love the full flavored 100% juices like the ones from Trader Joe's. These are the ones we used in our Homemade Christmas Gummies.
1 Tablespoon Honey or Agave Nectar
1 Tablespoon Lemon Juice – Either fresh or the bottled stuff will work fine
3 Tablespoons Gelatin – Great Lakes Gelatin is awesome. Or you can use 3 packets of the Knox brand that you can find in most grocery stores.
Silicone Candy Mold – For this batch we used these cute dinosaur molds that came with a super handy dropper. If you get molds that don't come with a dropper I highly suggest getting some. I've tried it just using a measuring spoon and it's waaaaaay easier with a dropper.
Directions
1. Start warming up the juice over medium high heat in a sauce pan
2. Slowly sprinkle the gelatin in stirring constantly to prevent too much clumping
3. Add the honey and lemon juice
4. Continue cooking for around 8 minutes, or until the gelatin has completely dissolved
5. Use the dropper to fill the molds
6. Don't worry if you get a little spilled on the surface of the mold, use a butter knife to scrape any excess off
7. Refrigerate for at least 1 hour
8. Once they have set, pop the fruit snacks out of the molds and enjoy!
[mpprecipe-recipe:9]
Other posts you may enjoy:
Aren't those awesome? And PERFECT for back to school. Thanks Jen! Here are a few more AWESOME ideas from Jen @Search for Imperfection —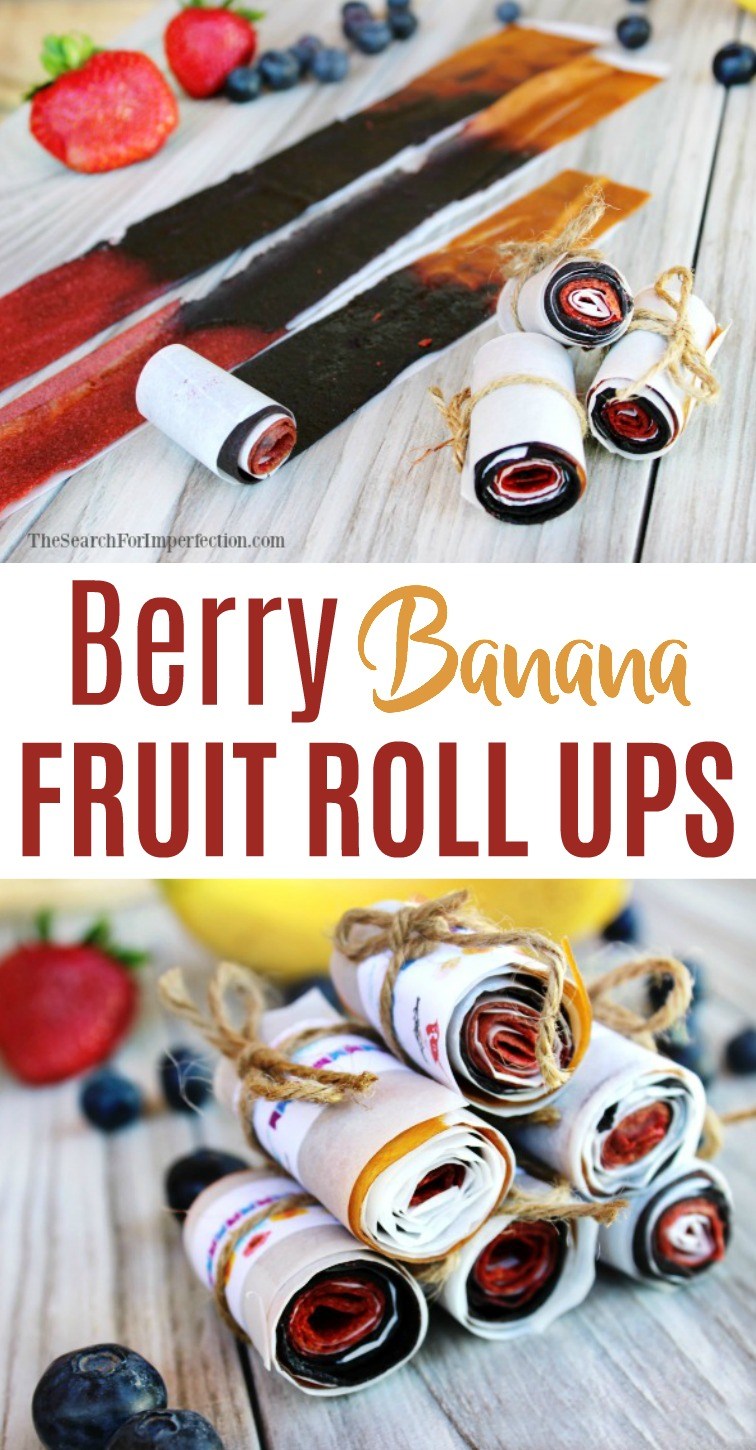 Berry Banana Homemade Fruit Roll Ups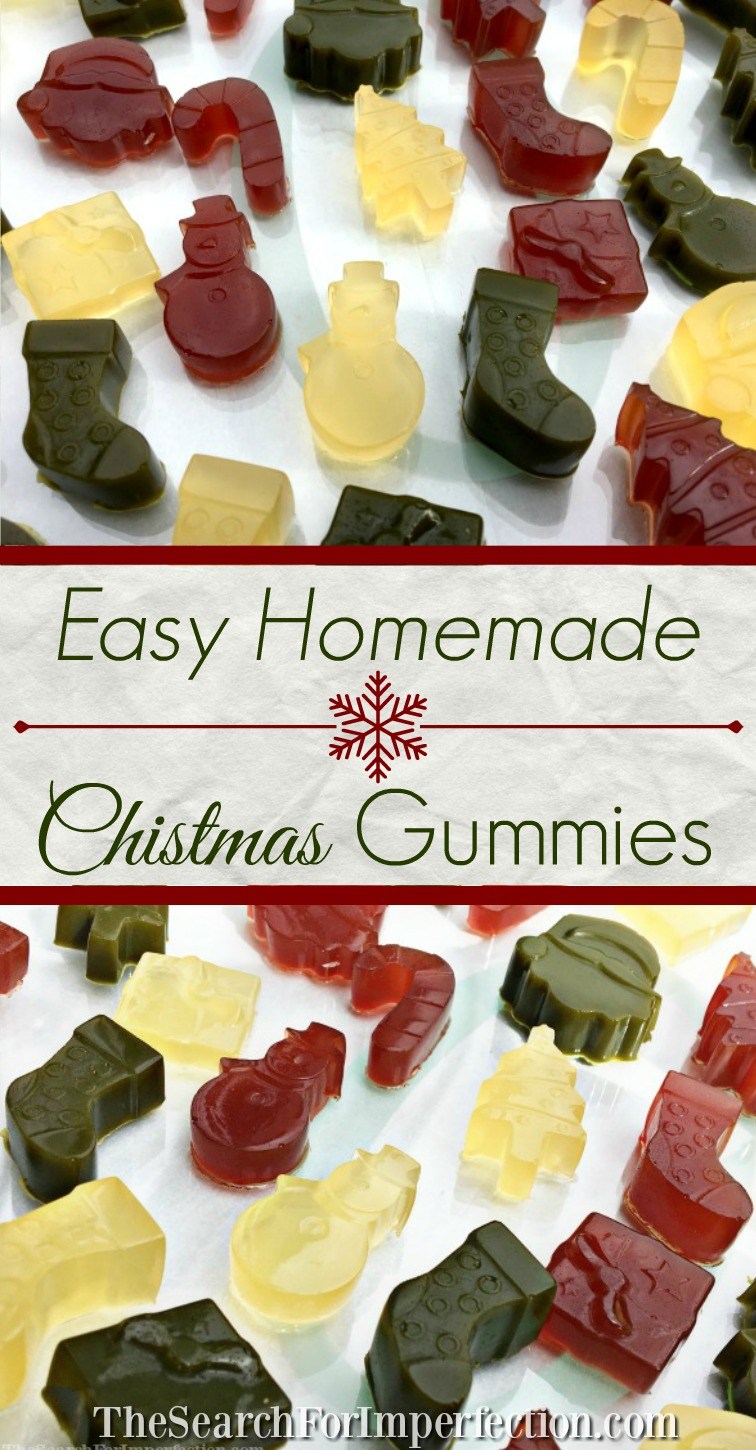 Easy Healthy Homemade Fruit Snacks | Cute Christmas Shapes
Have a yummy day!
xoxo