This post is sponsored by Ace Hardware. All thoughts and opinions are my own and do not necessarily reflect those of Ace Hardware.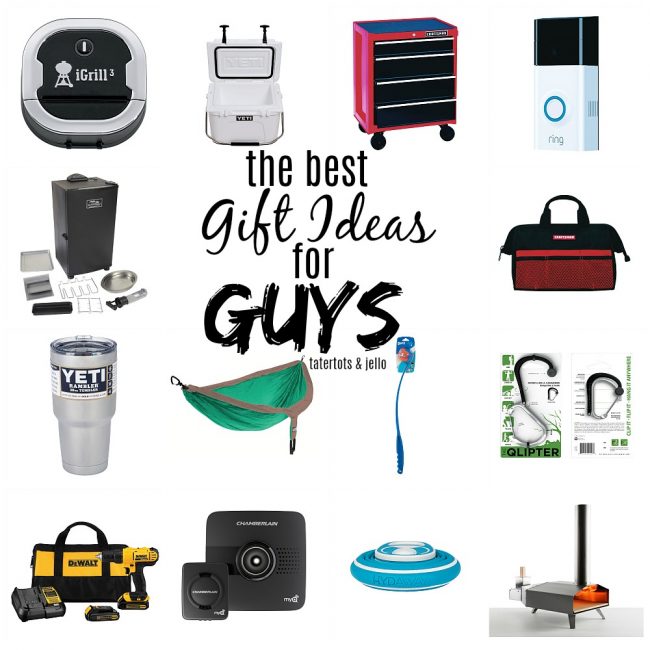 The Best Holiday Gift Ideas for Guys
This holiday is really special to us – it's our first Christmas as a married couple! I want to make it extra special for my new husband. I've been really looking for gifts that he will love. Dave loves working in the yard and helping me with home projects so naturally I thought he might love some DIY and hardware items. Our local hardware store is Ace Hardware, so I was thrilled for the opportunity to share some of my (and Dave's) favorite tools and products – along with some great deals – that could make some great gifts this holiday season!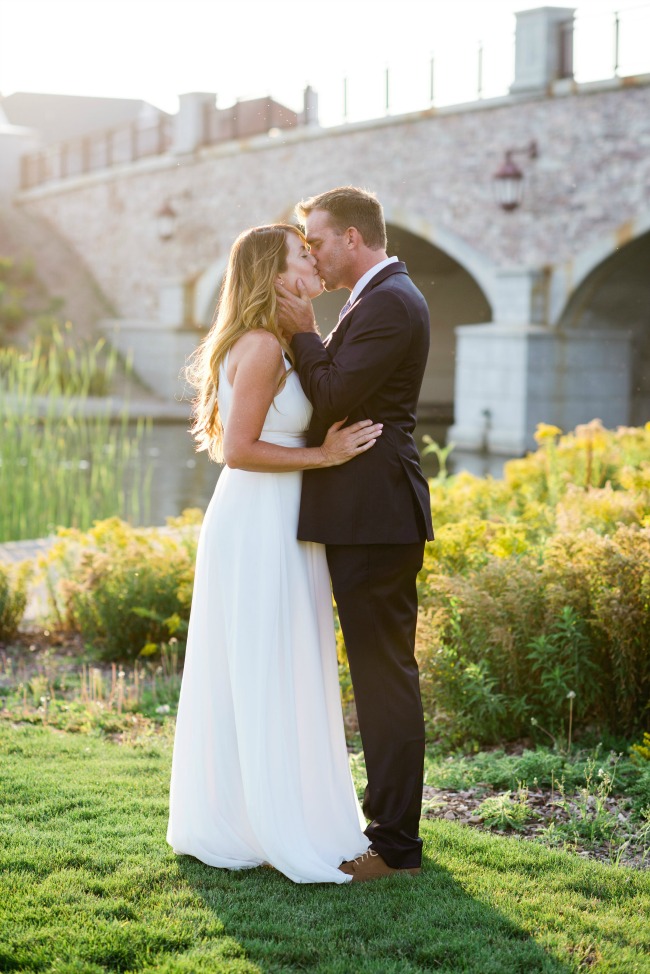 We love shopping at Ace because it's an amazing hardware store. It has everything we need and the people there know us. Plus it's FULL of fantastic gift ideas and entertaining tools for the holiday season. Ace carries top brands like DeWalt, Craftsman, YETI and more. I also love that Ace has a section on their website – The Grommet- that features small business and innovative new ideas. We love the FREE store pickup. It's so convenient!! You can order your items online at AceHardware.com and pick it up at your local Ace store. If you spend more than $50 now through December 11th, Ace will give you a FREE red gift bag which will give you a jump-start on wrapping. YAY!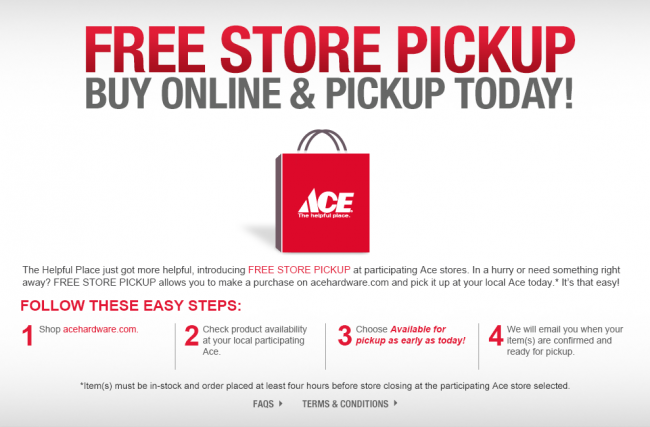 I told Dave he can't look at this post haha. We shop at Ace A LOT since we do so many home projects and today I am sharing some AMAZING gift ideas for the guy in YOUR life!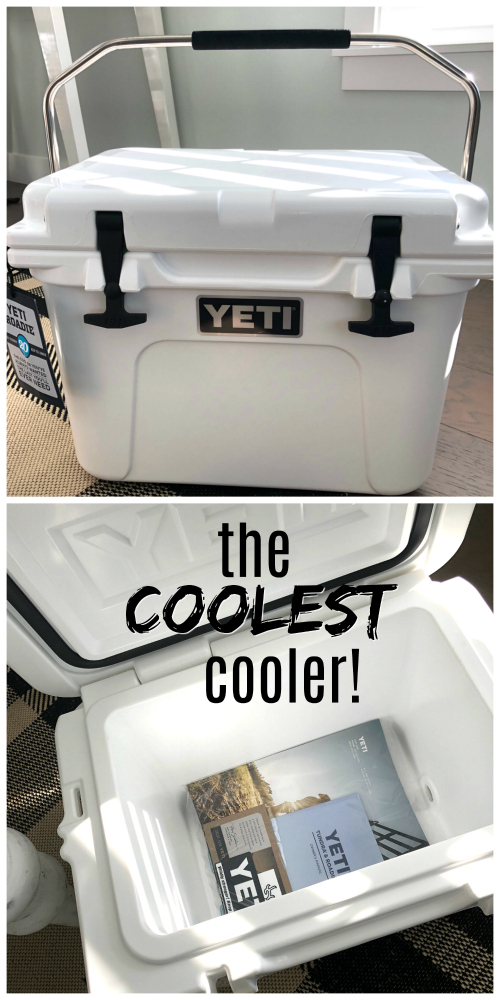 Yeti Roadie 20 Cooler White $199.99
My husband loves to camp and picnic and the cooler we have is old and leaks, so I thought a cooler would be a great gift idea for him! Have you ever heard of YETI Coolers? They have an amazing design PLUS they are virtually indestructible! They also have extra-thick walls that hold up to two inches of insulation for unmatched ice retention and pressure-injected commercial-grade polyurethane foam in the walls and lid makes sure your ice stays ice. Pretty much the coolest coolers I have EVER seen.
The Best Holiday Gift Ideas for Guys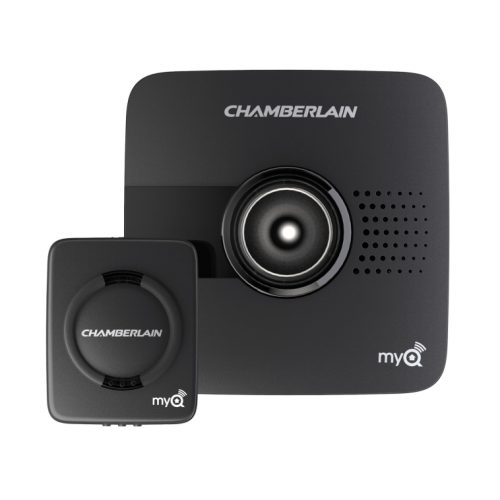 Chamberlain Wi-Fi Garage Door Opener $99.99
We leave our garage open A LOT, and so far we have been lucky. I think this Chamberlain remote control opening that connects to your wi-fi is a cool idea. You can open and close your garage door from anywhere with your Smartphone and receive alerts when the garage door opens and closes. It also has a camera on it so you can see your garage door whenever you want.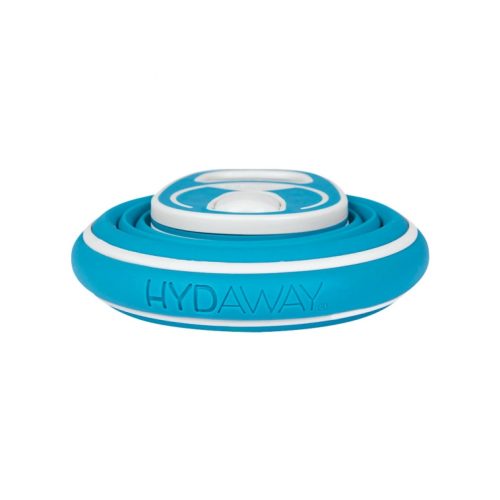 Grommet Hydaway Collapsable Bottle $19.99
This collapsible bottle is such a fun stocking stuffer for someone who likes to hike or travels because it would be so easy to pack.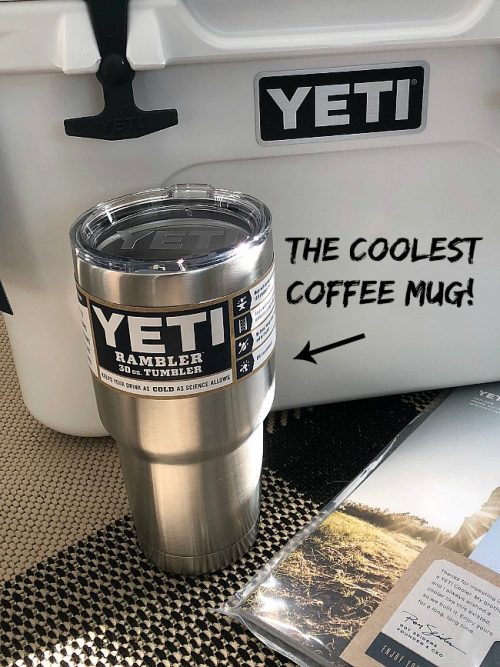 Yeti Rambler 30oz. Tumbler $29.99
I also got him a beautiful Yeti Stainless steel mug. He has a pretty long commute and now he can enjoy his coffee in style. It's HUGE and doesn't sweat for when he needs a cold drink in the summer. He's going to be SO happy!! If you're looking to fill a few stockings with these, you're in luck. When you buy two of these at Ace now through December 11th, you'll actually receive a $10 Ace gift card!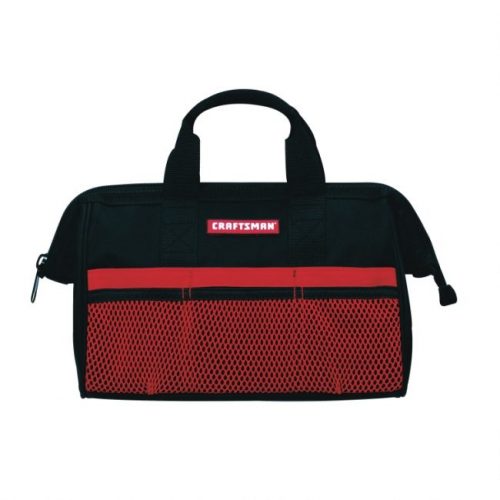 Every guy needs a good tool bag! This 13-inch bag is the perfect size for carrying tools on the go – every handyman needs one of these!
(Tip – This bag is regularly $4.99 but is actually on sale through 12/24 for only $2.99 with Ace Rewards card! How amazing is that?!)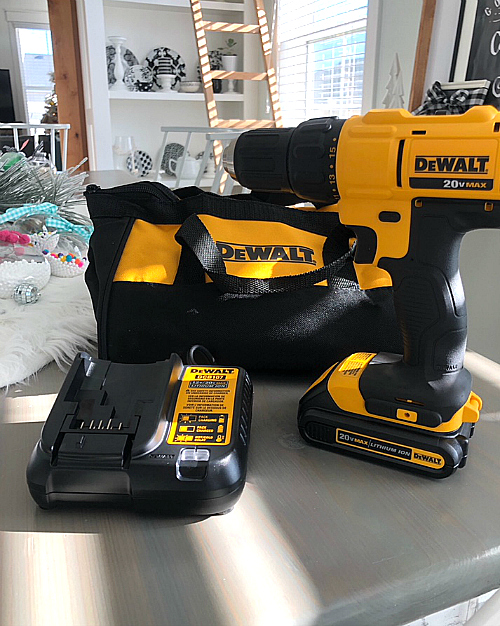 Dewalt Compact Lithium Ion Drill/Driver Kit $129.99
A drill is an essential DIY item and we always use DeWalt drills at our house – so it was time to get a new one. This DeWalt Drill Kit comes with a powerful, compact drill, battery, charger and a case. It's a great deal and it makes putting that Ikea furniture together 100-times easier!! I'm getting one for my son for Christmas, too! The best part? If you're an Ace rewards member, you can get $30 off this item now through Christmas eve – and if you're not a member, it's FREE and easy to join!
The Best Holiday Gift Ideas for Guys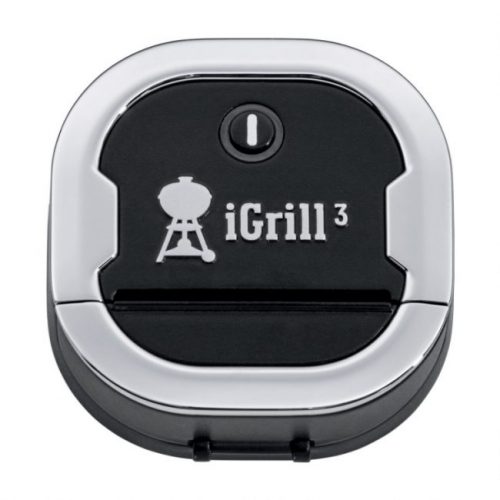 Weber iGrill LED Cooking Thermometer $99.99
This is perfect for the man in your life who loves to grill. All you have to do is insert the temperature probe(s) into your meat and track the doneness of your food from your smart phone on the Weber iGrill App, without having to lift the lid.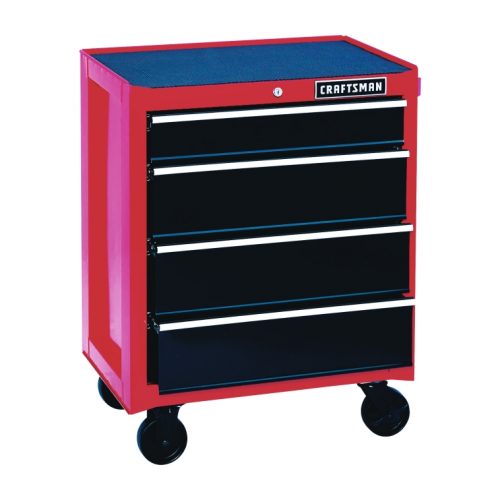 Craftsman 4 Drawer Heavy Duty Rolling Tool Cabinet $299.99
This next item is definitely on our wish list – I want it too! A rolling tool cabinet. This Craftsman 4-Drawer Heavy Duty Rolling Tool Cabinet is a great size. You can keep your tools in it but it's small enough that you can roll it around as you work on projects. It looks great too! Plus, when you purchase this item through December 24th, you'll get a Craftsman tool chest to go with it (a $99 value!) ! Two gifts for the price of one – you can't beat it.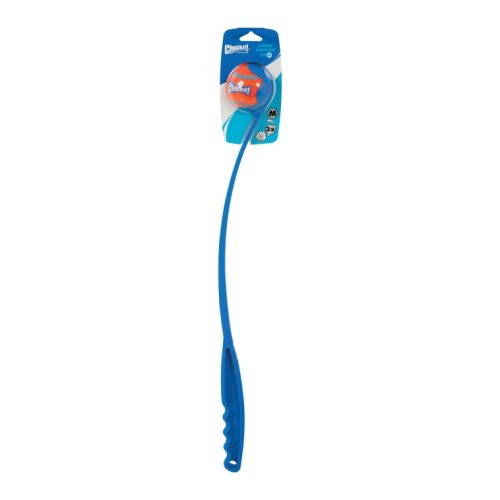 Our dogs probably love Dave more than anyone else in the family. They get so excited when he gets home from work! He would love to go to the park and throw the ball with this ball launcher. It looks so fun! I also love that it's from The Grommet – Ace's new partnership with the website that features unique inventions, which make the perfect gift.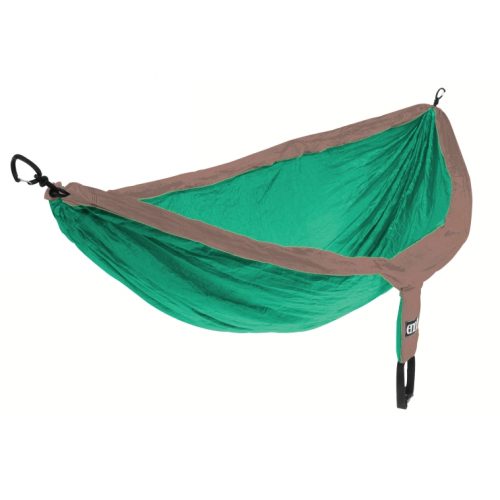 ENO Double Nest Hammock $69.99
We live right by a big hammock park which is really fun! We have hammocks for all of the kids but none for us yet. It would be fun to get him a hammock. This one is actually a hammock for TWO! Hammocks are awesome for camping or picnics. All you need are two trees or poles and the hammocks have straps that grip onto the trunks. They are a great gift idea.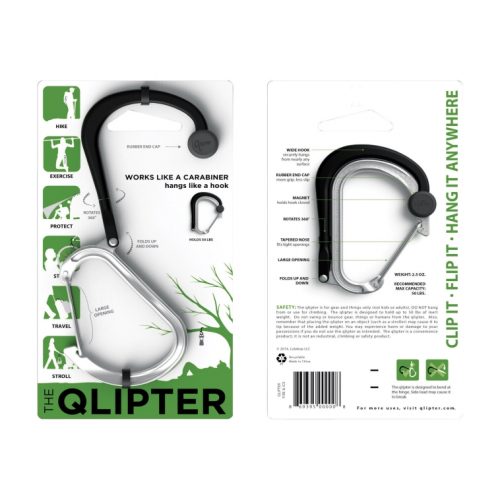 This clip is SO handy! You can use it for hiking, travel and every day life. They hold up to 50 pounds.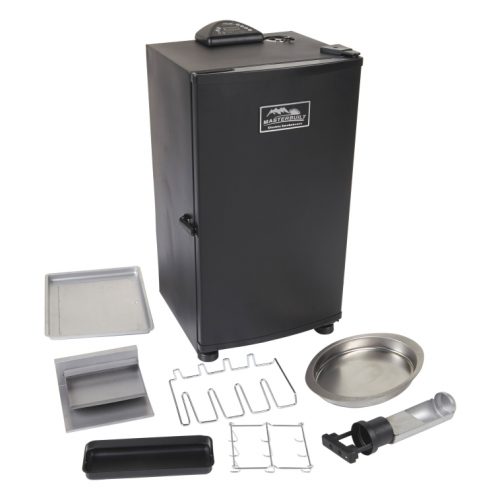 Masterbuilt 30in Digital Electric Smoker $149.99
Dave would be in HEAVEN if I got him a smoker. He loves to barbecue and this takes it to the next level. We were in Ace a few weeks ago and he was admiring the Masterbuilt Electric Smoker. It's a good compact size and I think you can take it with you if you were going up to your cabin for the weekend. You can smoke 30 pounds of meat at a time and you can keep it outside in the winter and it holds the warmth in while it works! Ace Rewards members can also save $20 through 12/24 on the smoker with their Ace rewards card!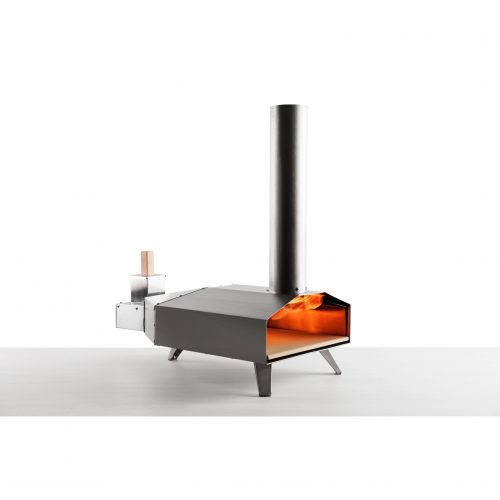 Uuni 3 Pellet Pizza Oven $299.99
I've wanted a pizza oven for a few years now. My neighbor in my old neighborhood had an outdoor pizza oven and she would have neighborhood parties where everyone would come over and make their pizzas and they would cook them. We would all bring side dishes. It was so fun! I think our kids would love to make pizzas together with their friends. I know my neighbor's oven cost over $1,000. I think this Uuni oven is so modern and cool-looking PLUS the price is great! It can reach a temperature of 923-degrees and can cook a pizza in SIXTY seconds. WOW! I want to put it on MY list this year! I love it and was so surprised to find at Ace – this item is available as part of The Grommet.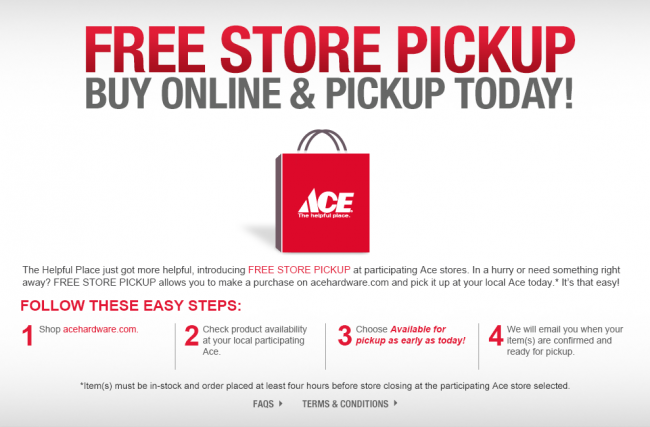 Ace's FREE store pickup program is also great if you're in a time crunch- no need to wait on deliveries! It's so convenient!! You can order your items online at AceHardware.com and pick it up at your local Ace store – which is even more convenient if you're looking for a quick, last minute gift. If you spend more than $50 now through December 11th, Ace will give you a FREE red gift bag which will give you a jump-start on wrapping. YAY!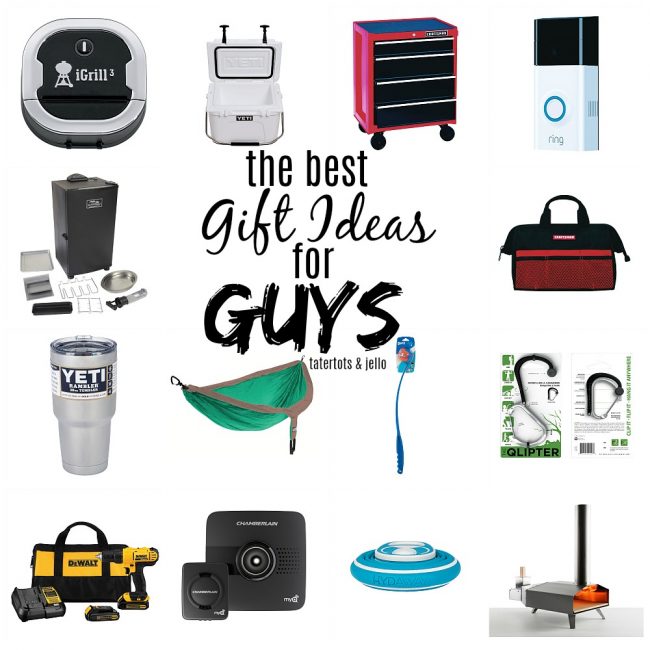 I can't wait for the holidays and seeing his face when he opens his gifts!
Do YOU have some good gift ideas for guys?
Share them with US in the comments!
And be sure to follow Ace for great deals and specials on tools and more!
Have an AWESOME day!
xoxo

I received free product and compensation for this post. All opinions are my own. I only work with brands I love.