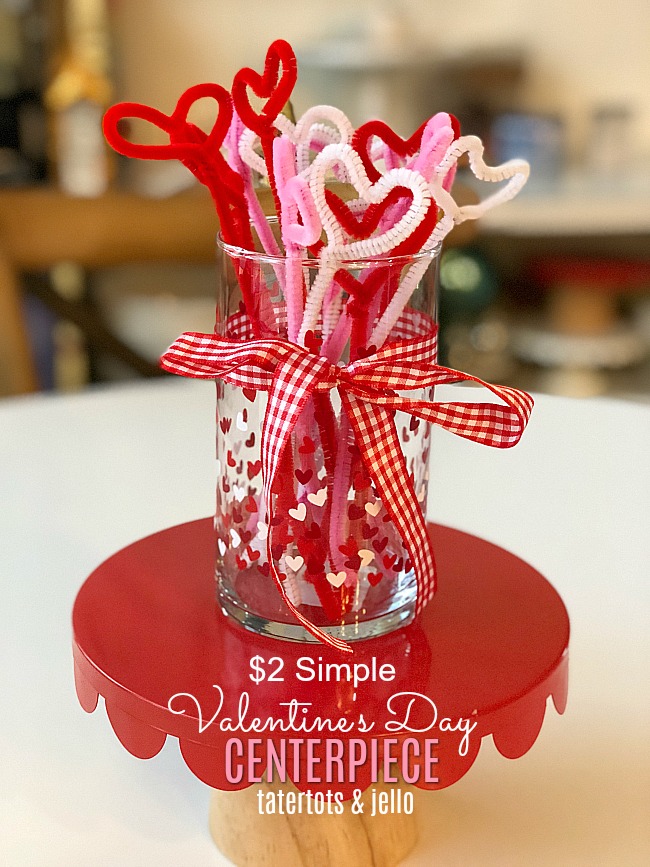 $2 Simple Valentine's Day Pipe Cleaner Heart Centerpiece
I have always loved remaking dollar store finds. I've been making inexpensive items over for ten years and it's so fun!! I had some left over pipe cleaners from my Pipe Cleaner Heart Wreath, I thought it would be fun to make a little centerpiece with them!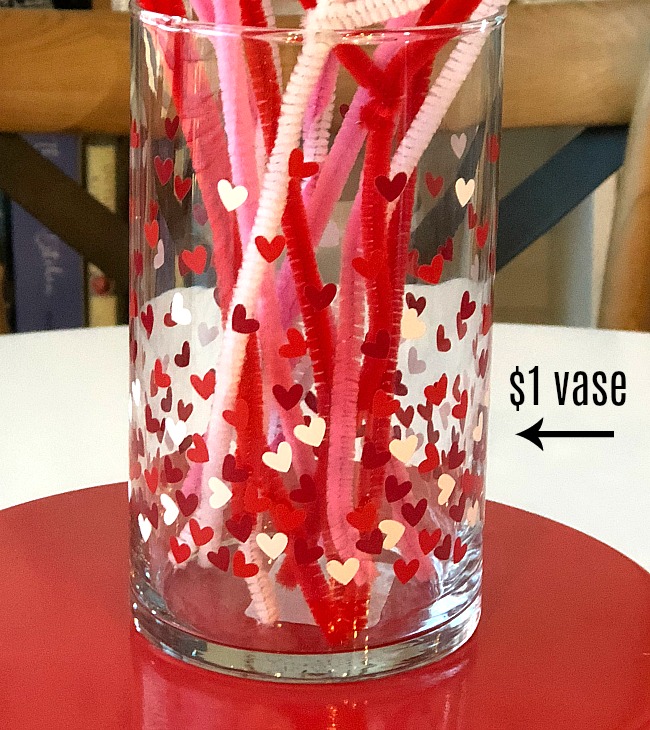 I found this heart vase at Dollar Tree. It already had the hearts all over it – quite a steal for a dollar!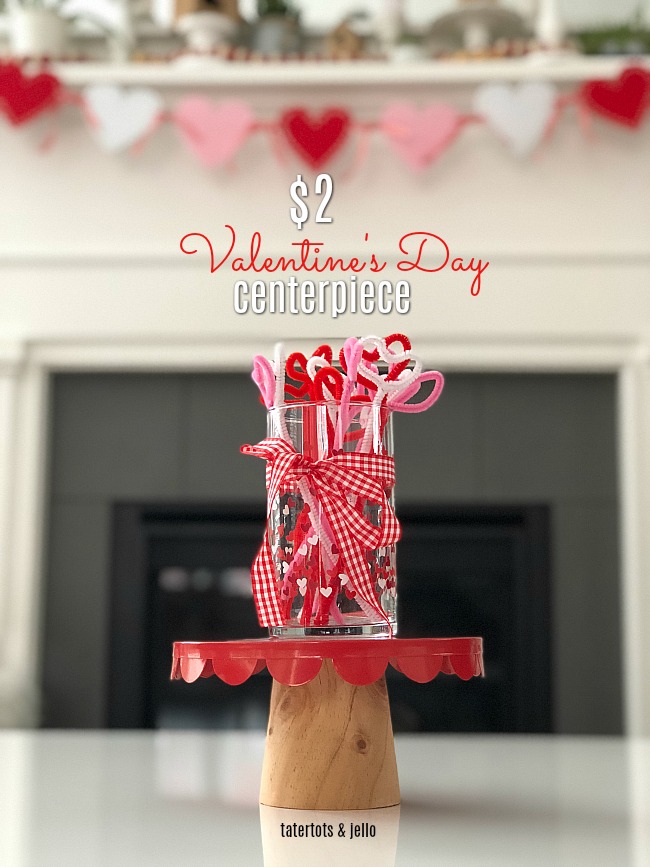 Here's how I made this simple $2 Valentine's Day Pipe Cleaner Centerpiece: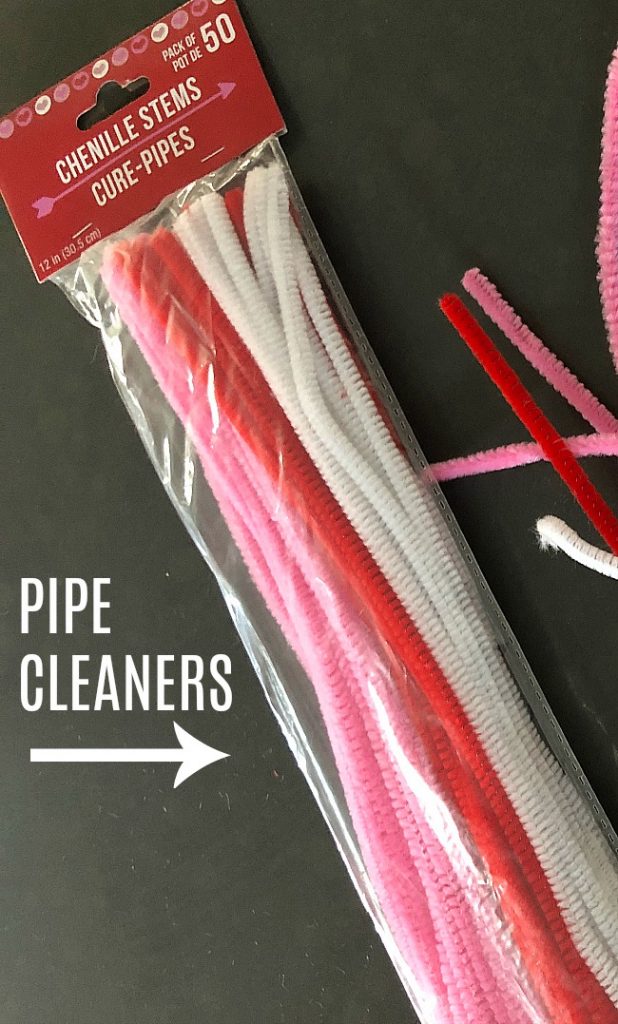 Supplies:
Vase ( I found this heart vase for $1)
20-25 pipe cleaners
Ribbon
Glass Rocks (optional)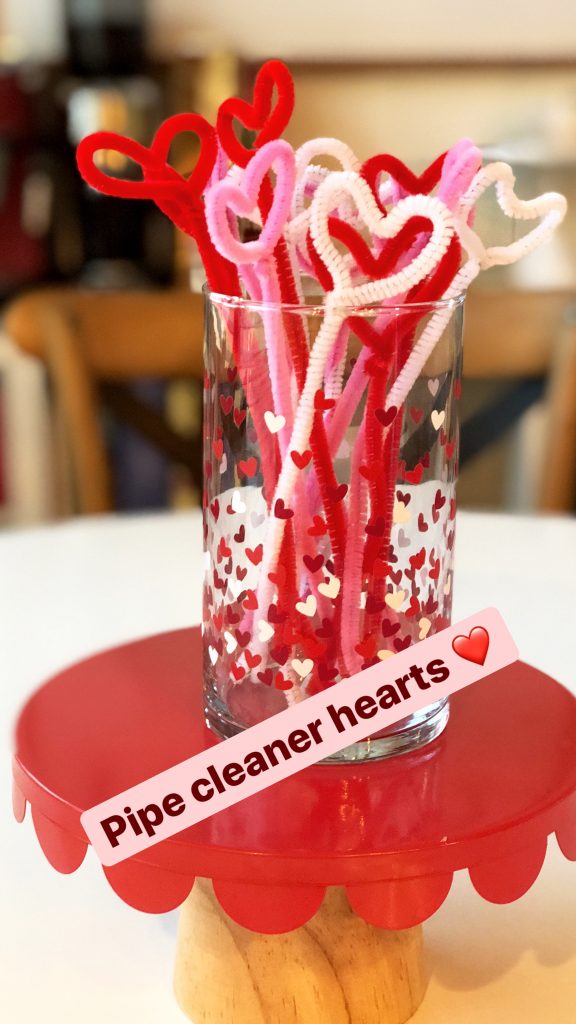 Directions:
Take full-length pipe cleaners and bend them in half.
Then take one half of the pipe cleaner and bend that half into a heart shape.
Take the end of the heart and wrap it around the heart at the point where it is bent in half.
Straighten out the stem and put it in vase.
Do this with all 20-25 pipe cleaners.
Optional – you can put clear or colored rocks in the bottom of the vase to give it more color. OR – there were red and pink colored rocks at Dollar Tree that would be cute at the bottom of the vase.
Tie a ribbon around the vase and VOILA you have a beautiful centerpiece and unlike flowers, this centerpiece can be used for years!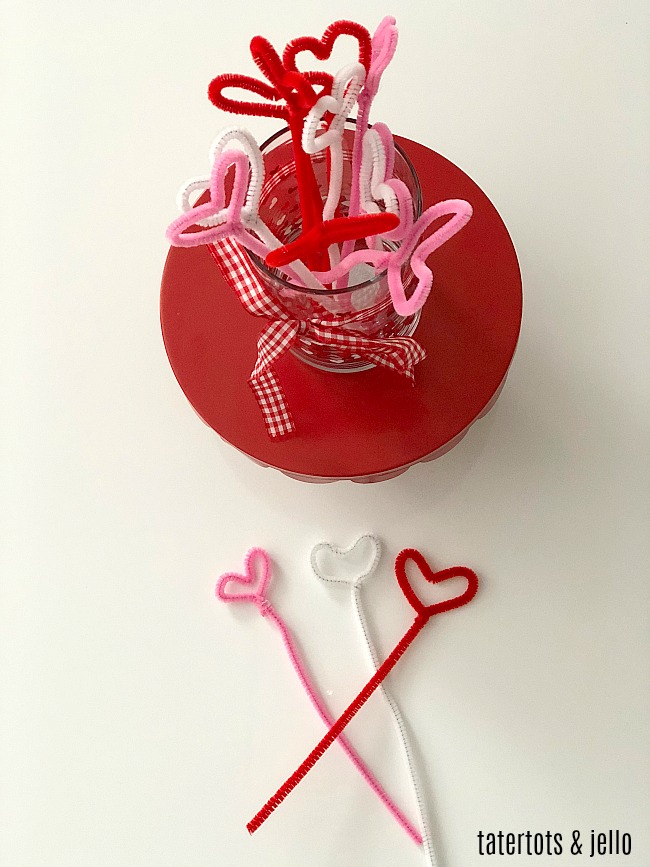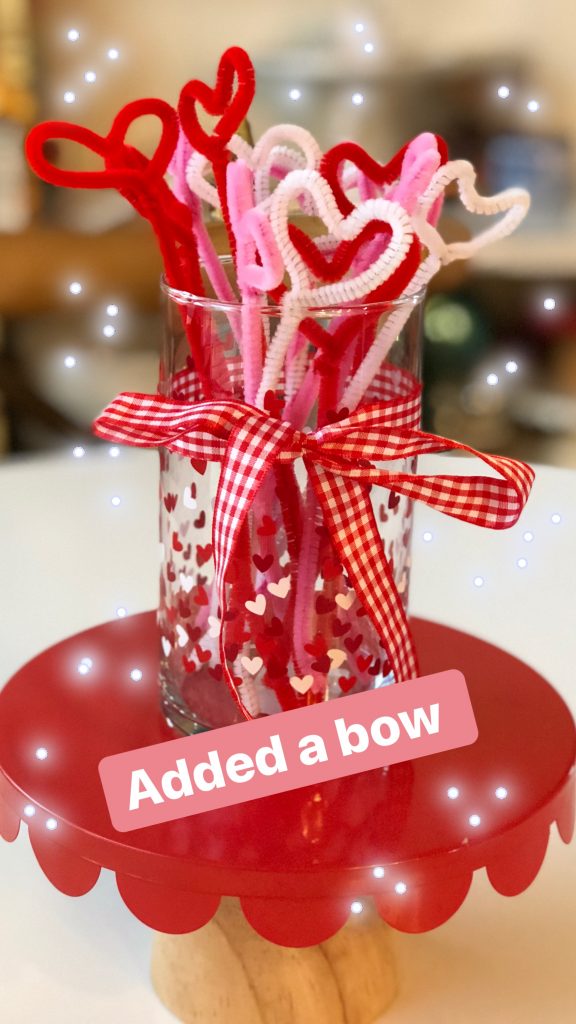 Now you have a simple centerpiece for your table or to put on a shelf or mantel in your home!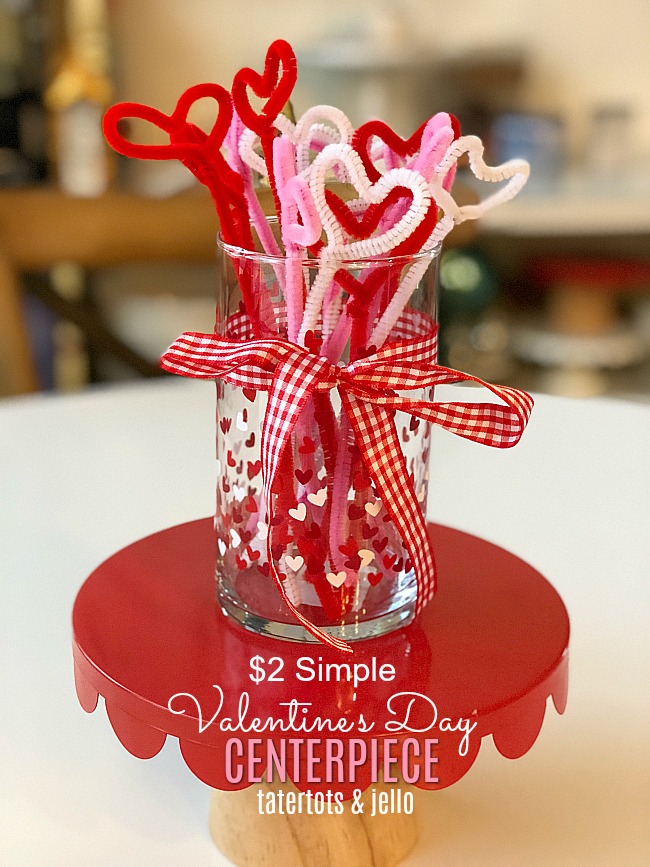 Here are the other Valentine's Day projects I made from my Dollar Tree finds this year.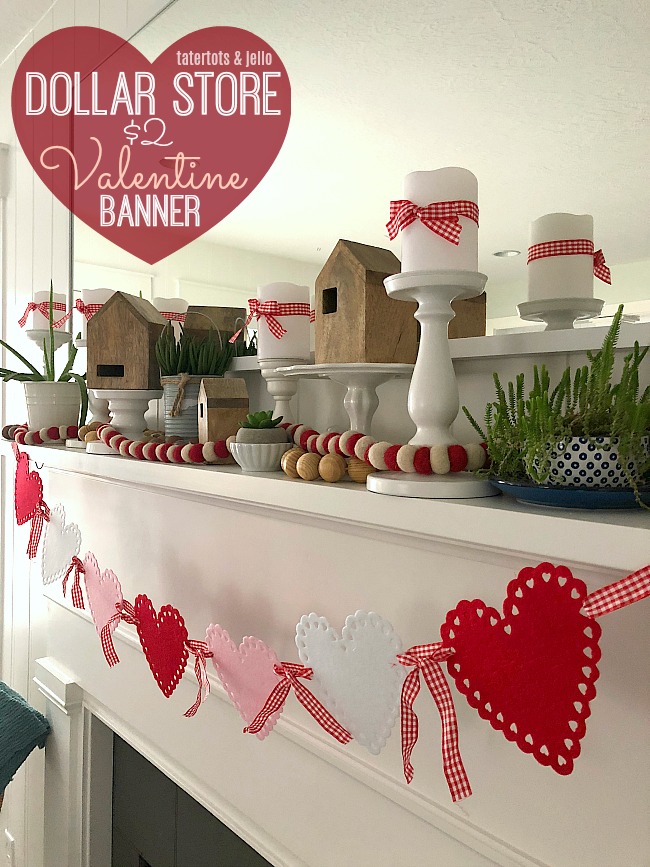 $2 Simple Scallop Heart Garland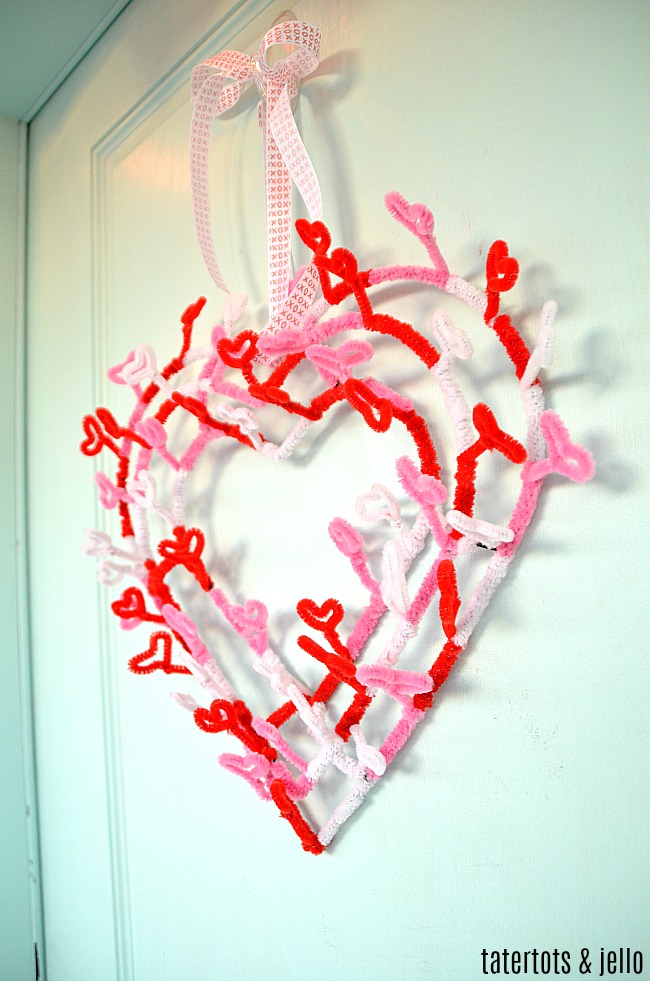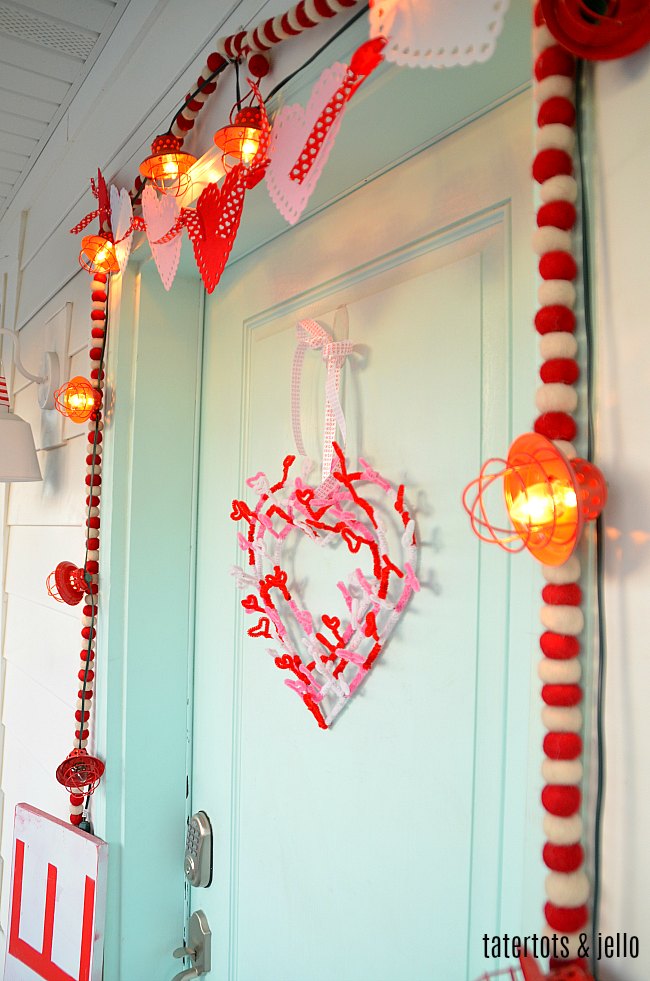 I wrapped pipe cleaners around a $1 heart dollar store wreath form and made hearts on the end for a whimsical pipe cleaner heart wreath!
And here are a few other projects I've made using Dollar Store items over the years: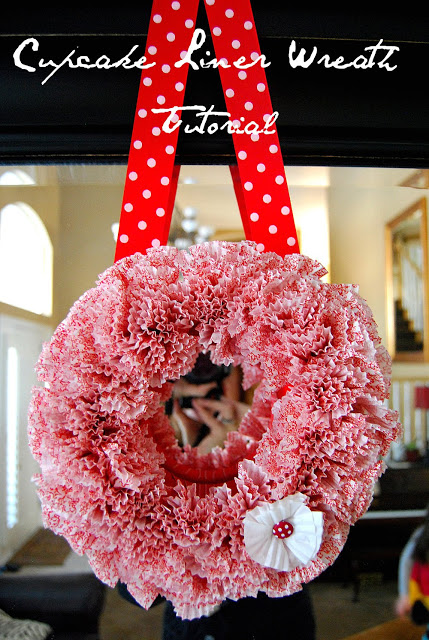 This was one of my most popular projects of all time –
A Dollar Store Valentine's Day Cupcake Liner Wreath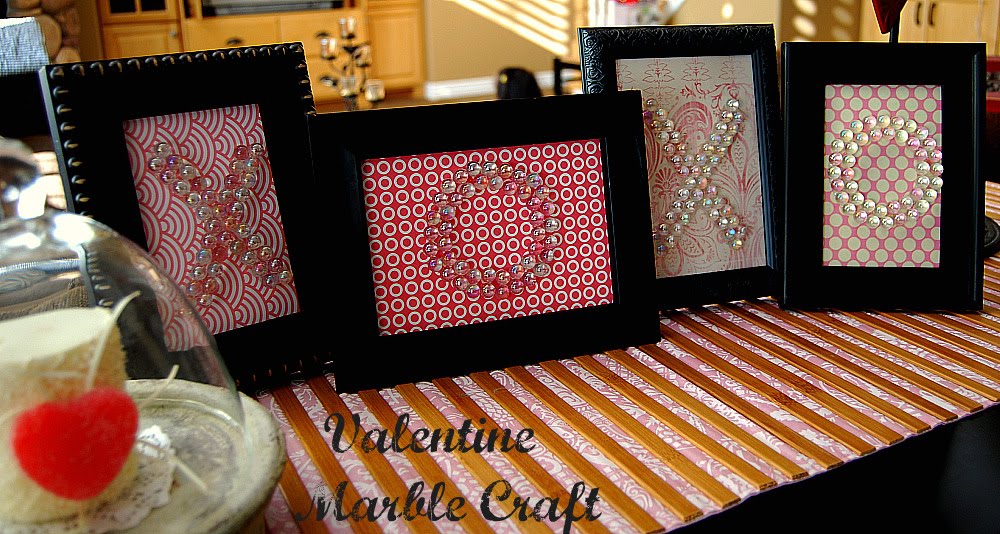 Another super popular tutorial:
XOXO Dollar Store Valentine's Day Marble Craft
I took dollar hot glued clear marbles on scrapbook paper in XOXO shapes and framed them in Dollar Store frames.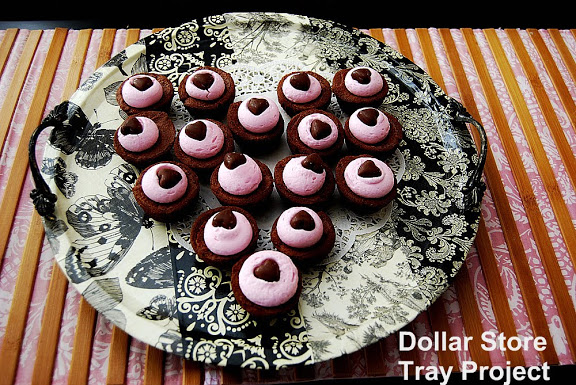 This is a dollar store tray that I decoupaged and sprayed with varnish and then I screwed drawer handles on the sides to serve as tray handles.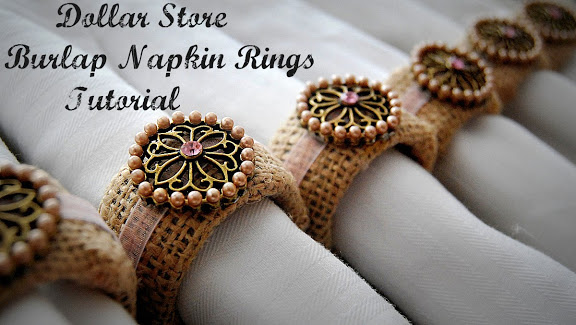 Dollar Store Burlap Napkin Rings
I wrapped burlap around plastic napkin rings and embellished each with sheer ribbon and a fancy button.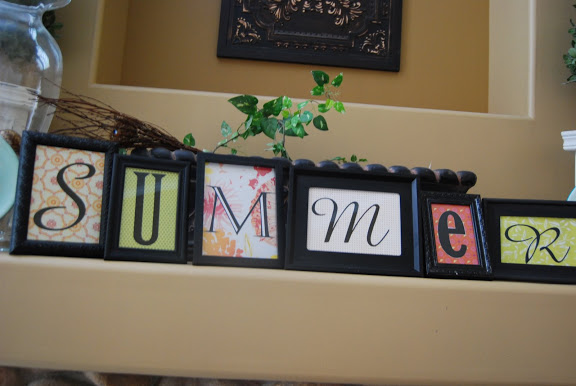 Summer Dollar Store Frame Project
Another dollar store frame project. I printed out letters on vinyl and attached each one to a different scrapbook paper and then framed them all to say SUMMER.
Have a CREATIVE day!
xoxo