12 Days of Christmas Paper Countdown Calendar. Your kids will love counting down the days and opening a small treat each day with this easy paper project!
12 Days of Christmas Countdown Calendar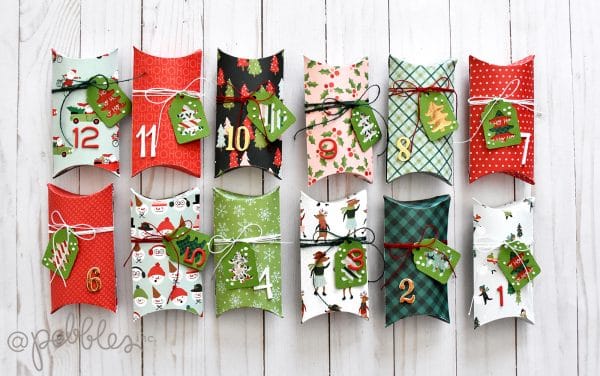 Well, hello friends! I know…we're only a couple weeks into November…but a girl's gotta get prepared!! I'm Wendy Sue and I'm happy to be joining you here on the blog today, sharing my 12 Days of Christmas countdown project for this year!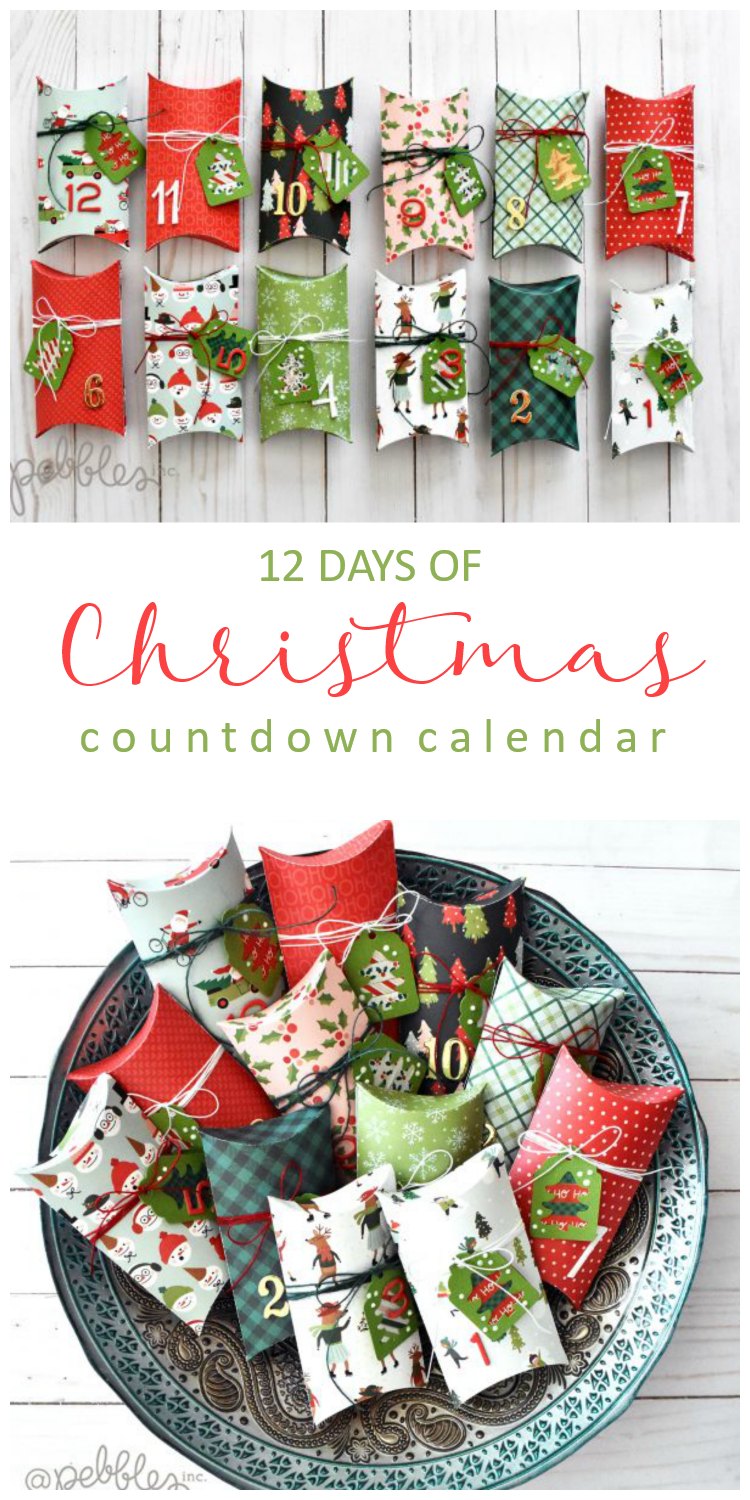 12 Pillow Boxes for Each of the 12 Days Before Christmas Countdown Calendar
This is a fun, yet quick and easy, way to count down the 12 days before Christmas. Each day is represented with a simple numbered pillow box. Inside each box I will include a small treat plus an activity or project we will be doing on that day! Here's a quick tutorial for creating the boxes:
Cut Out the Pillow Boxes
I used the new "Merry Little Christmas" collection and I just love how the patterns are so fun to mix and match! Start by cutting out the pillow boxes. I used my silhouette (there are tons of pillow box cut files available online – use the one you like!), but you can also find a template and cut them out by hand – they are super easy to make! Use strong tape to attach the box sides, especially if you'll be including something heavier (like chocolate, hint-hint) inside!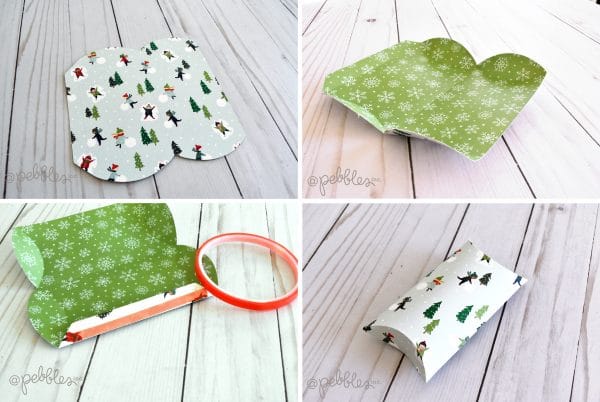 Wrap String Around the Box
Wrap a long length of string around the box and tie in a knot.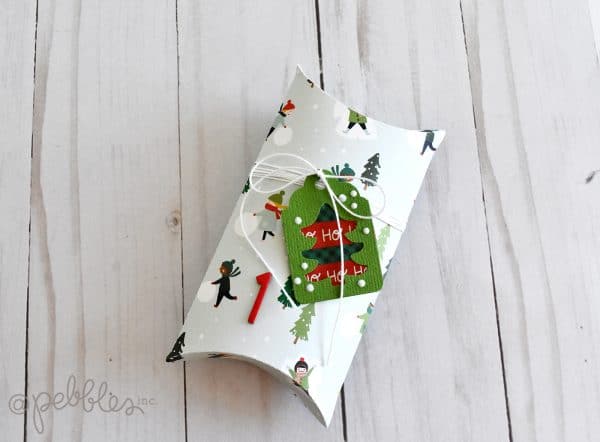 Create Tags for the Christmas Countdown Calendar Boxes
Now it's time to make the cute tags for each box. You'll need the large tree tag punch by EK Success, green cardstock, and the washi tape that coordinates with this collection.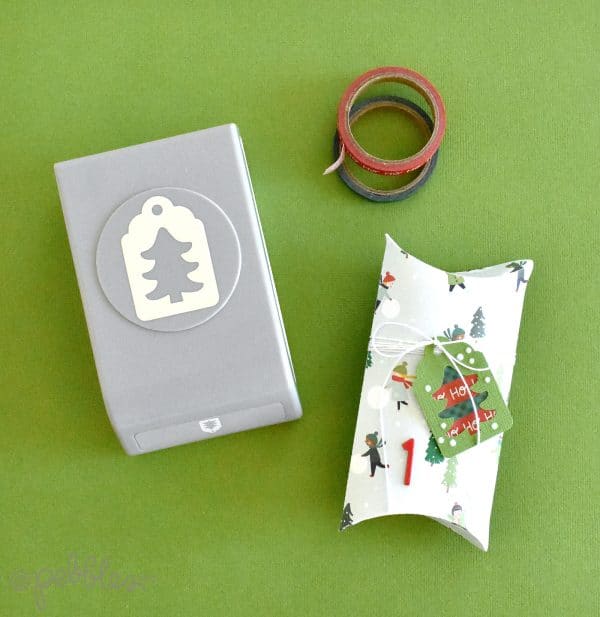 Add Washi Tape to the Tags
Punch 24 tags (they will be doubled up). Cover the tree portion with washi tape – you can use one style or layer a few. Sandwich the washi tape by placing a second tag over the top. Replace the tree cut-out on the back to strengthen the opening.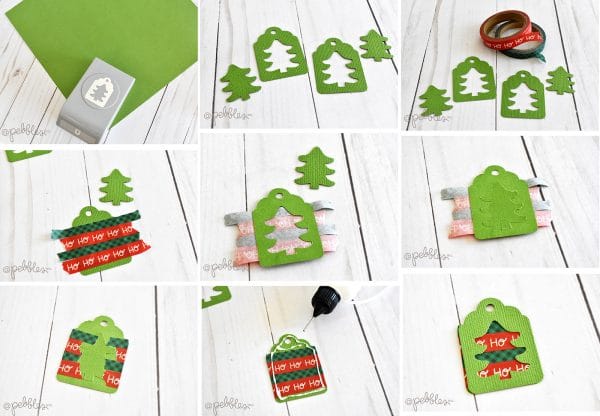 Customize Box with Embellishments
If desired, add nuvo dots for dimension and interest. You could also add enamel dots or other types of embellishments. Tie the tag onto the string. Add a bow.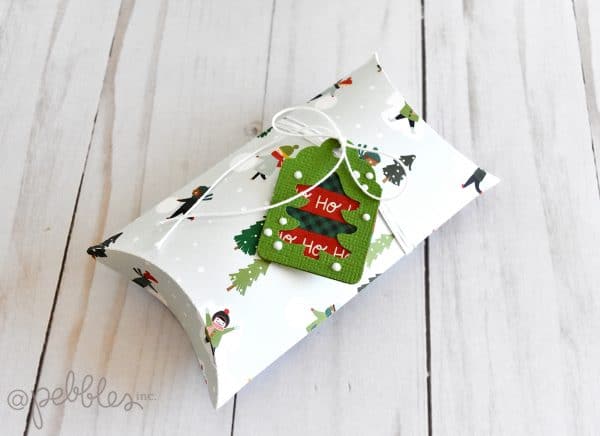 Add a Number to Each Box
Now add the number to each box. I used several different syles of Thickers from my stash.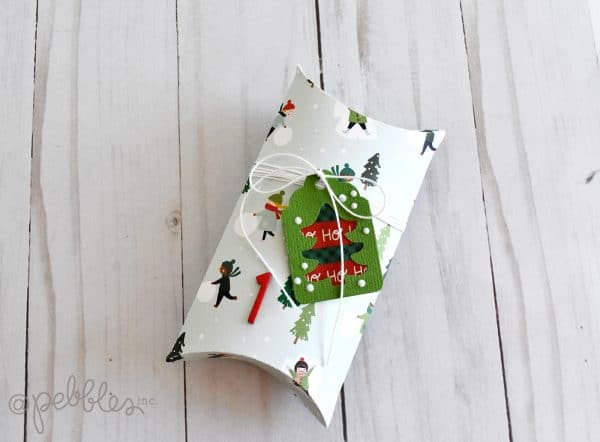 Repeat the process to create 12 Christmas Countdown boxes!
Create 12 pillow boxes and embellish them all. You can even do 24 and start on December 1st!!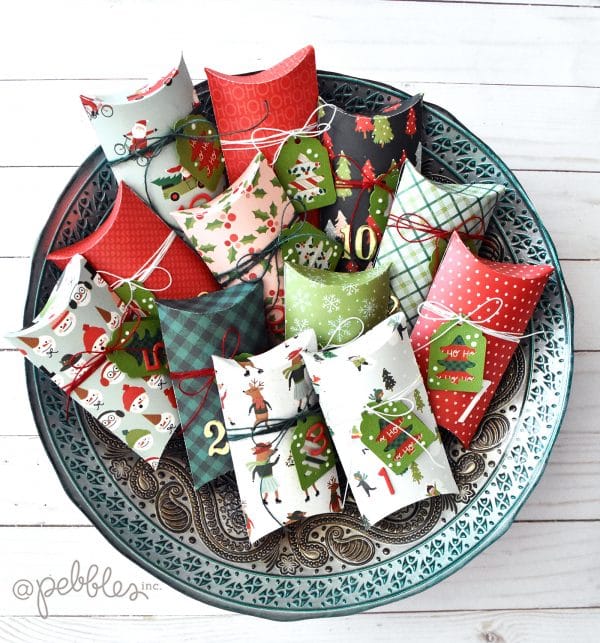 A Christmas Countdown Advent is a Wonderful Holiday Tradition
Now sit back, relax, and wait for December 12th to arrive so you can start counting down with your fun creation!
Merry Christmas!
Thank you Wendy Sue!! I love your countdown calendar. Such a sweet tradition. And Pebbles Inc.'s new Merry Little Christmas collection is SO cute. I love it and am working on a couple projects with it right now!!
Here are a few other holiday projects I love that Wendy Sue has created:
Have a Beautiful Day!
xoxo