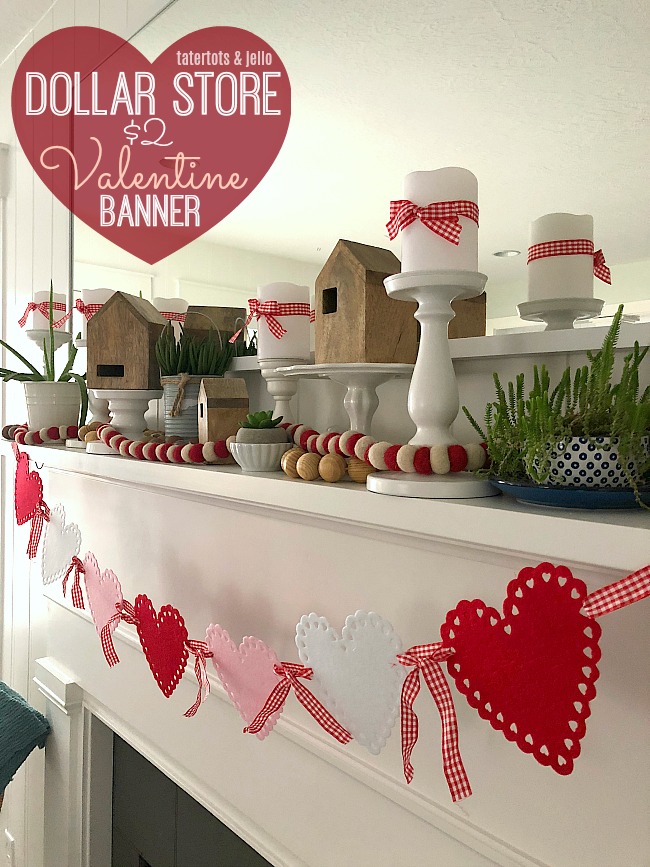 $2 Felt Scallop Heart Garland Valentine's Day Project
You know the feeling when you stumble across something unexpectedly? That happened to me on Monday. I had an errand to run and after I was done I spotted a Dollar Tree I had never been in. I almost drove by but I could see some Valentine's Day things peeking through the doorway. I stopped on a whim and stumbled across some cute things! $2 Felt Scallop Heart Garland Valentine's Day Project .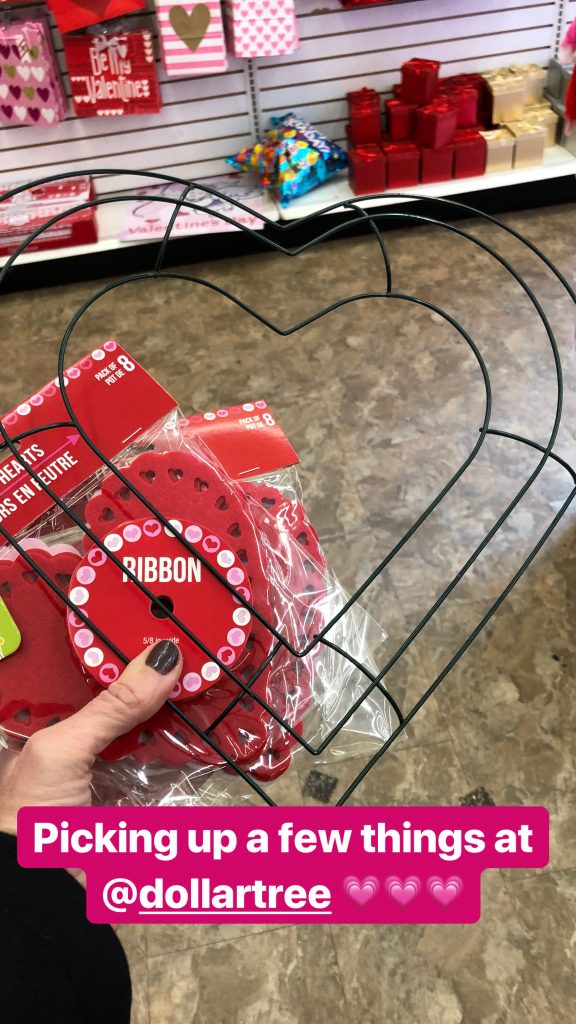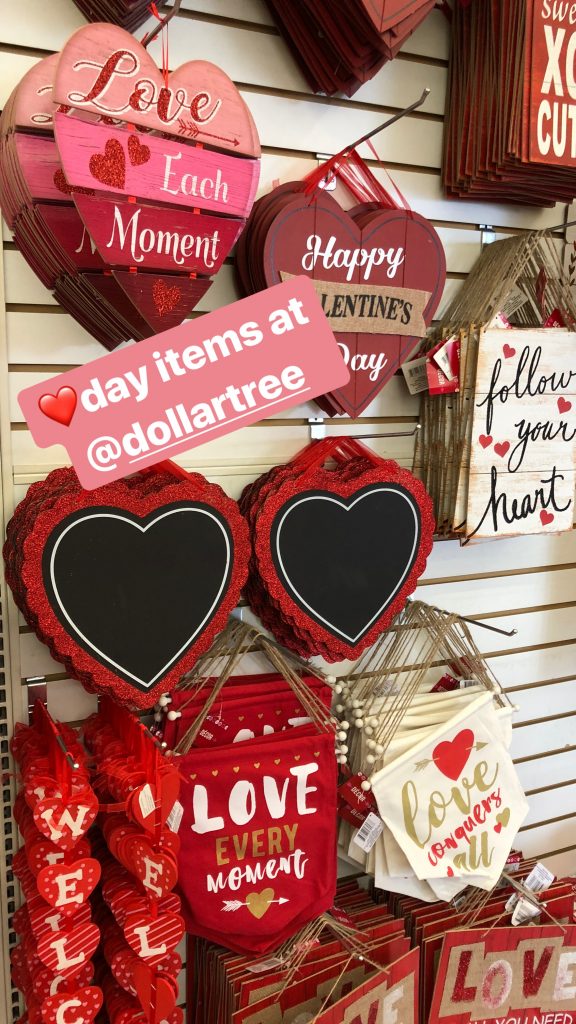 First of all, I love felt. And I love gingham. So I had to pick up a couple packs of these scalloped hearts. And a bunch of the gingham ribbon. I had no idea what I would do with them but I knew I could make something.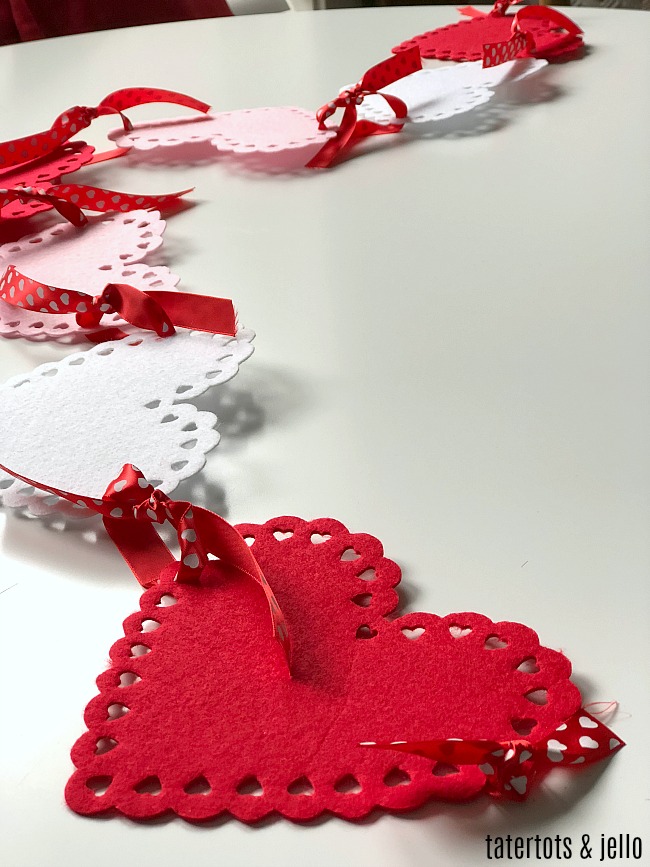 I got home and started playing around. I also bought a metal heart wreath form. I spent some time experimenting with the wreath. Then I took the scallop hearts out of the package. They are a steal – 8 for $1. I laid a few out on my counter and made a little garland. SO easy. I hung it on my mantel.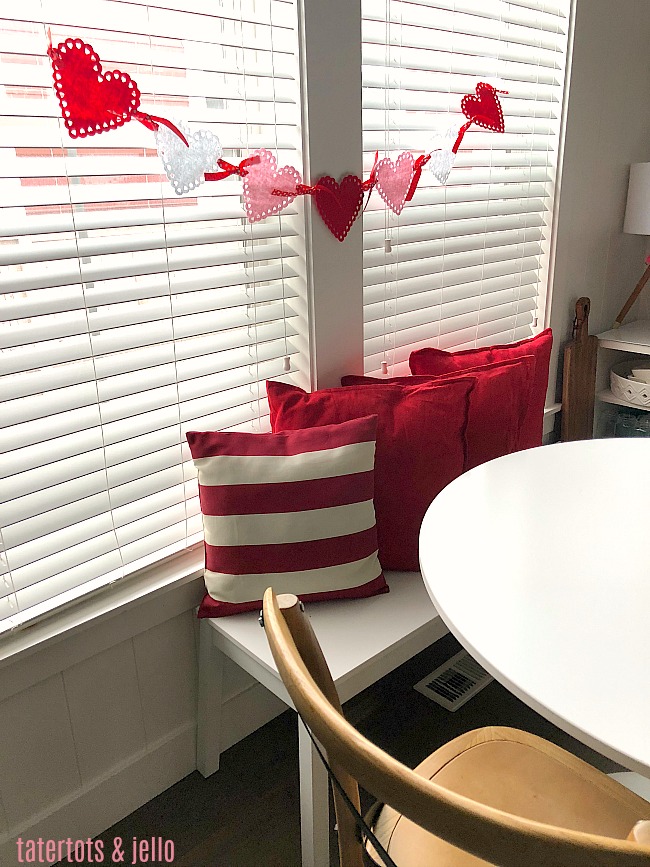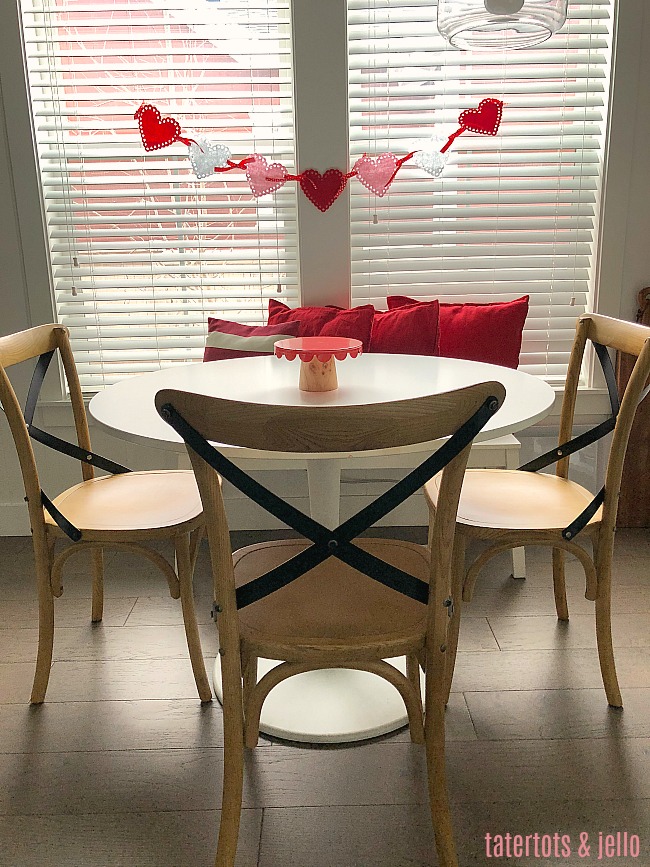 Then I made another one to go over my front door. But it was super windy so I ended up putting it in my little farmhouse kitchen nook. I added a few red pillows and a little scallop cake stand for some Valentine's happiness.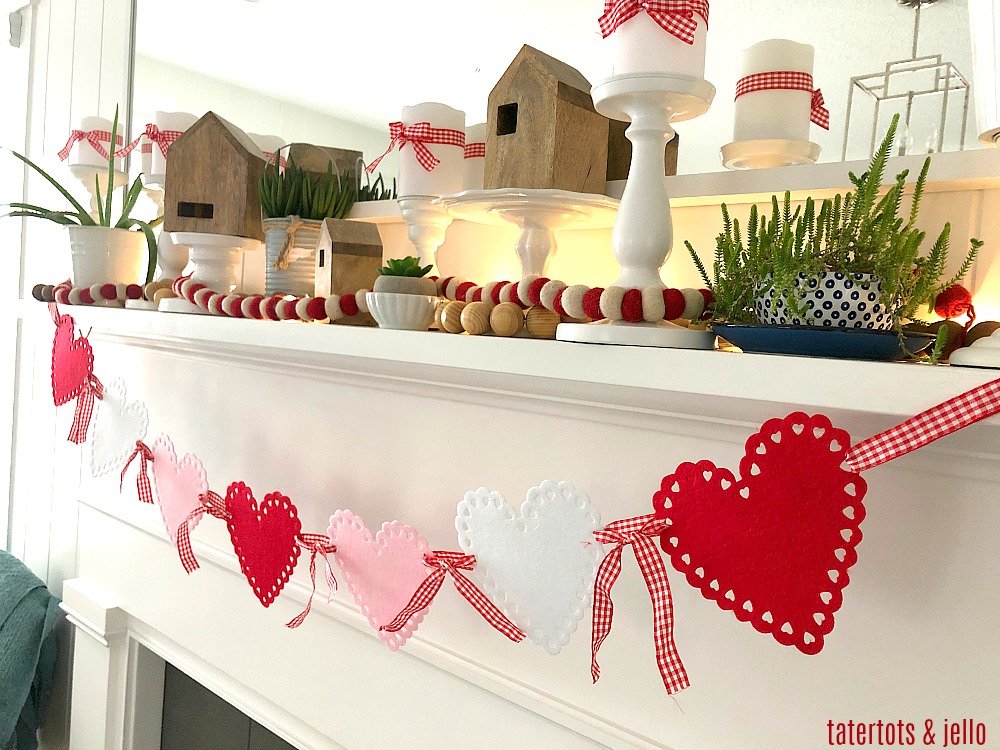 I can't wait to show you the wreath I made. It goes along with the banner!
And check out these adorable felt heart pockets @Adventures of a DIY Mom made with the SAME Dollar Tree hearts!!

Here are a couple other fun Valentine's Day projects to make: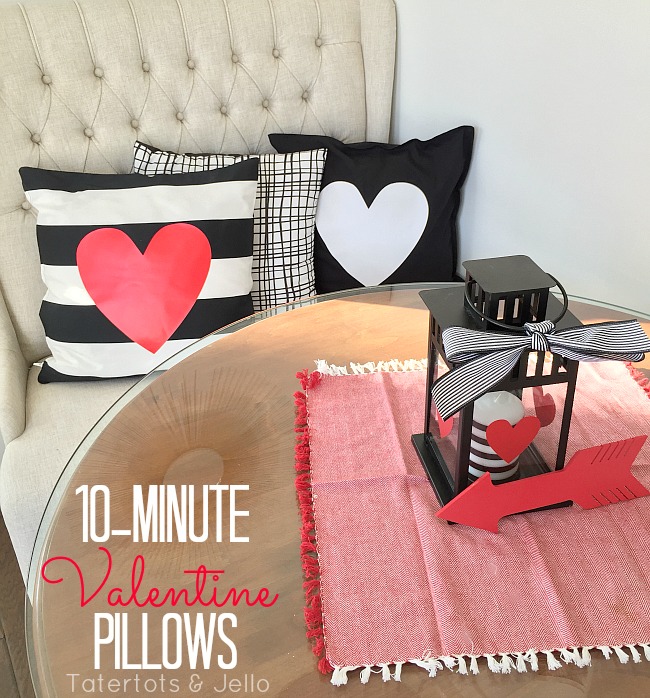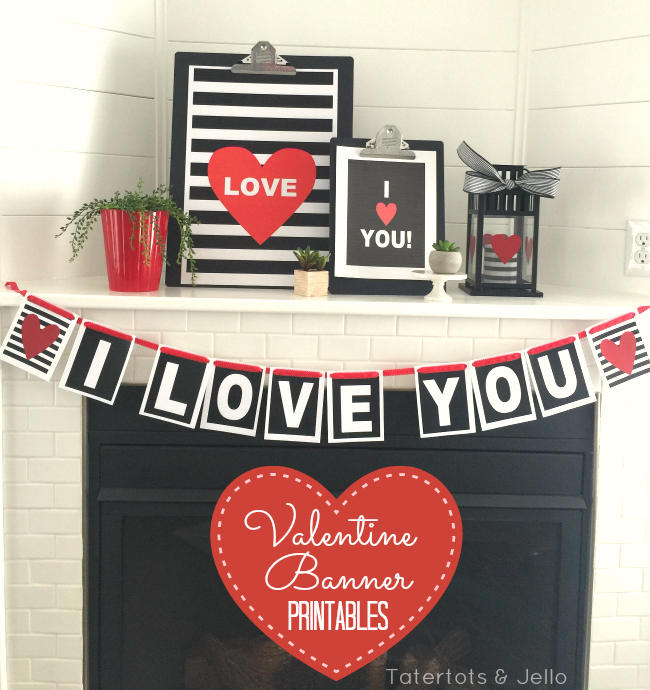 Free Valentine Banner Printables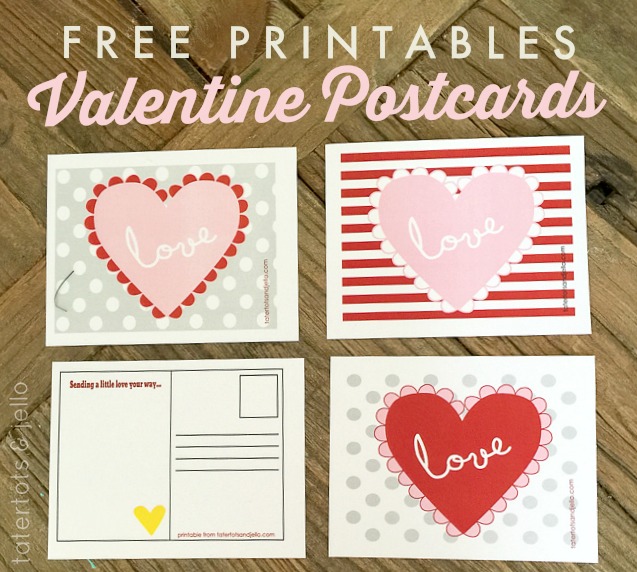 Free Printable Valentine Postcards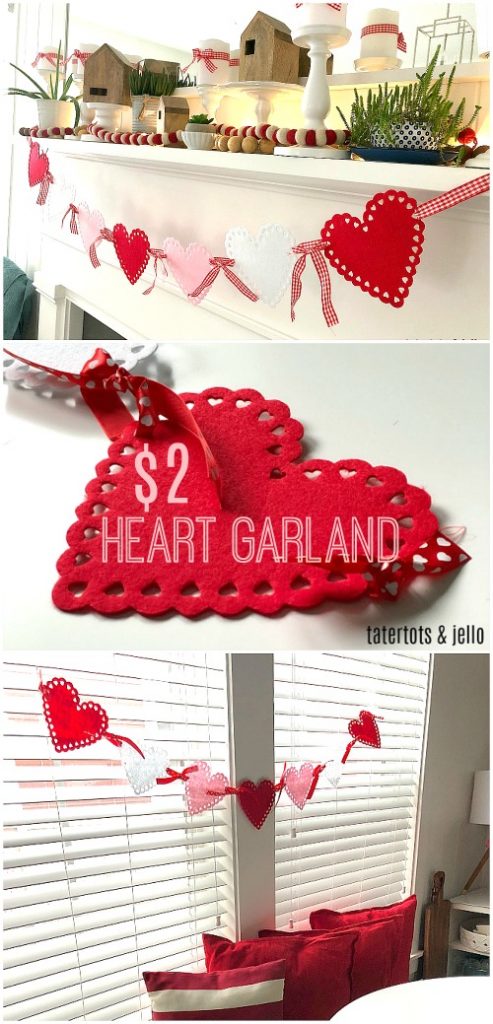 Have a HAPPY Day!
xoxo