I love being a part of the Michaels Makers team. It's so fun to come up with a project each month with a theme! And so when Michaels asked if I would take part in their #DreamTree Challenge I was so excited. This is the third year that I have partnered with Michaels to create a tree. And it really is one of the highlights of my year. I love decorating for Christmas and it's so fun to think up a theme tree each year!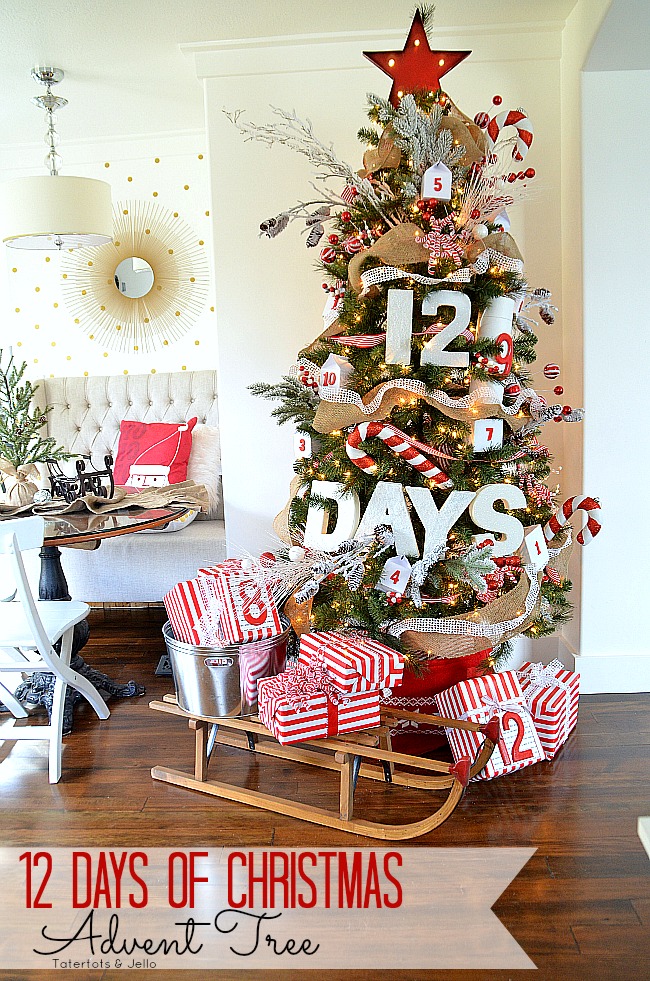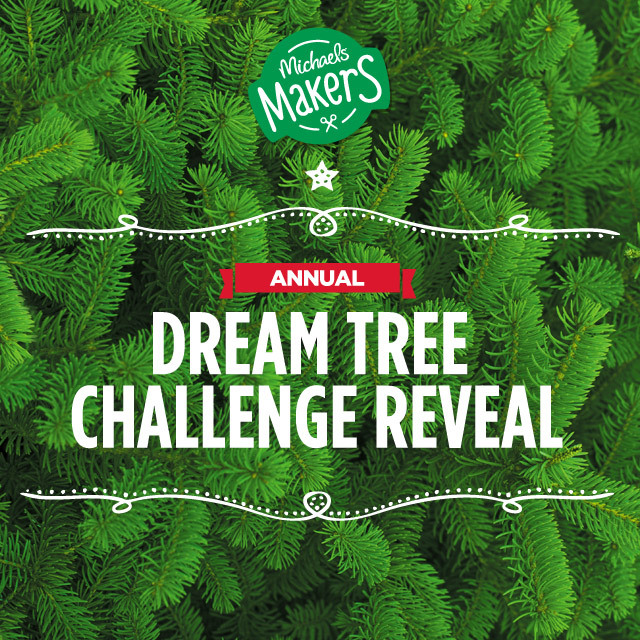 Here's what I did! Last year I created a gold tree with sunburst mirrors and the year before I created a winter white tree with framed family pictures. As I was thinking about what I wanted to create this year I was really struck by the thought of a really happy red and white tree. And I love counting down to Christmas. So I thought it would be fun to make a 12 Days of Christmas tree and hang the packages on the tree – kind of as big ornaments. I always am looking for creative alternatives to tree skirts. This year I found buckets in the Michaels basket aisle. I loved that they were covered in sweater material and in red and white too. I knew one bucket would be too small for the tree base, so I bought two and opened the seam on each and hot glued them together to make a container large enough for the tree base.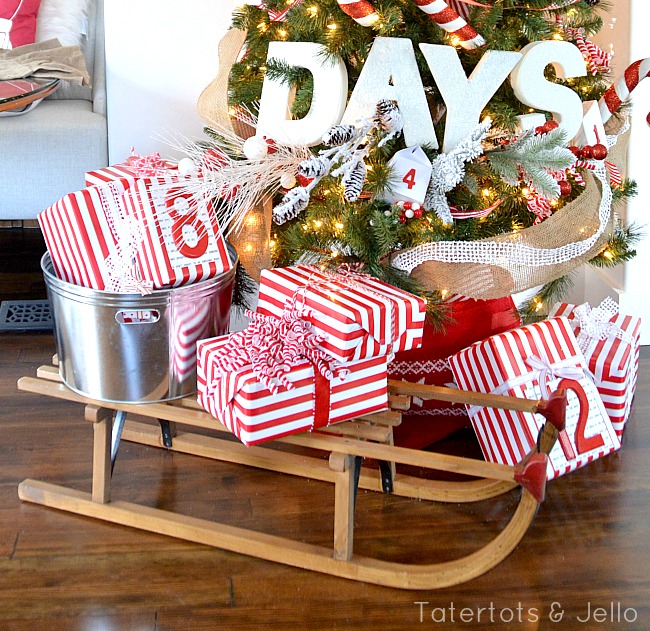 I also LOVE the star marquee that I found at Michaels. It looked amazing all rusty, but I thought it would fit in better with my red and white theme if I spray painted it bright red. I love the way it turned out.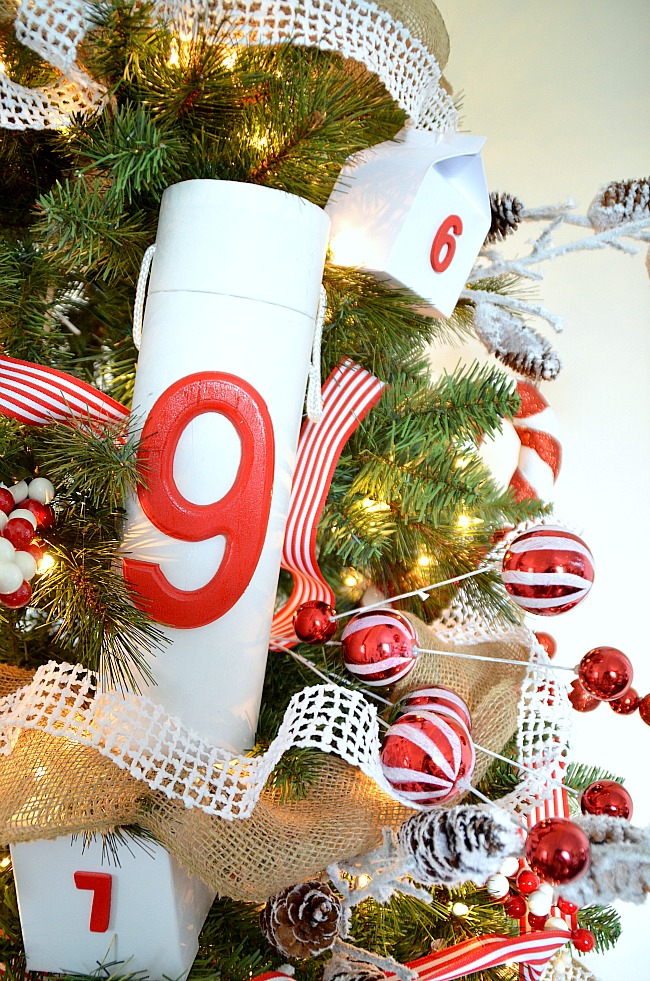 For the advent presents, I used plain white boxes and containers and then found different sized numbers and spray painted them red. I hot glued the numbers on the packages and I used boxes and containers that can be opened easily so I can use them over again each year.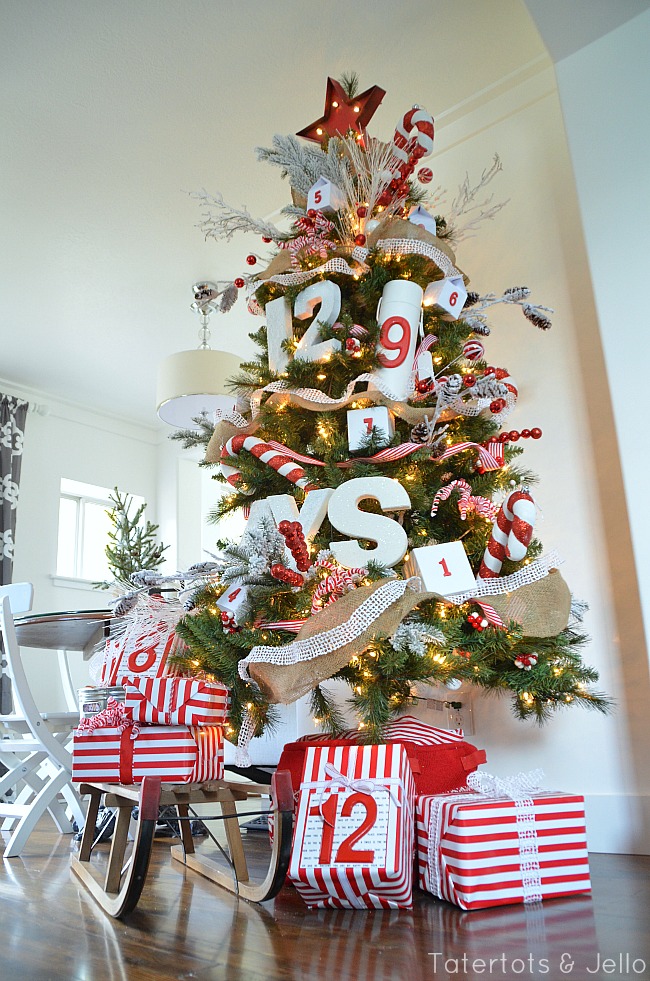 I also glittered some BIG letters that spell out 12 DAYS and hung them on the tree. I love how happy and bright my tree is. And I know my kids will love opening a present each day with a special activity and treat for us to do together!
I can't wait to see the rest of the trees that the other Michaels Makers members have made. Stop by Michaels' blog, The Glue String, to see the full Dream Tree Challenge and all of the fabulous trees!!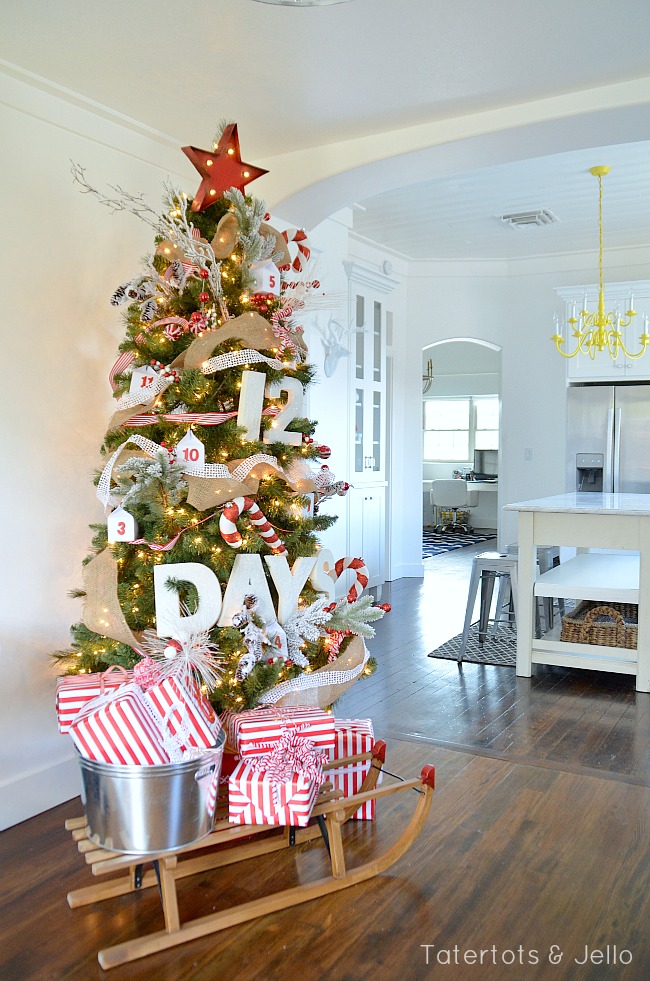 Head into Michaels Nov. 2 through Nov. 8 for the Make It Merry Tree Event – 50% off all trees 6 ft. or taller!!!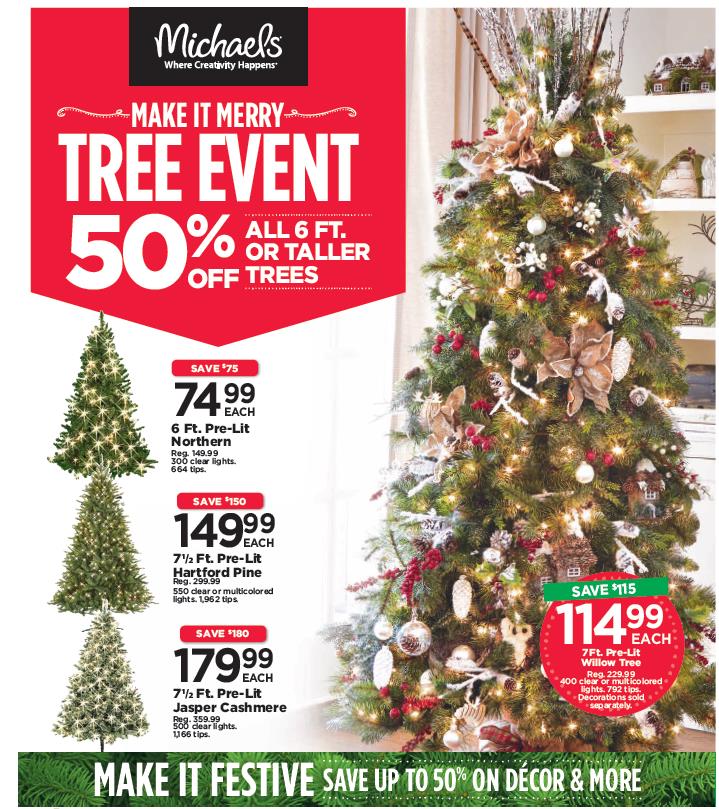 To kick off the holiday season, make sure and check out of Michaels' Make it Merry inspiration book or all kinds of holiday tips and projects.
Here are the trees I created the last two years: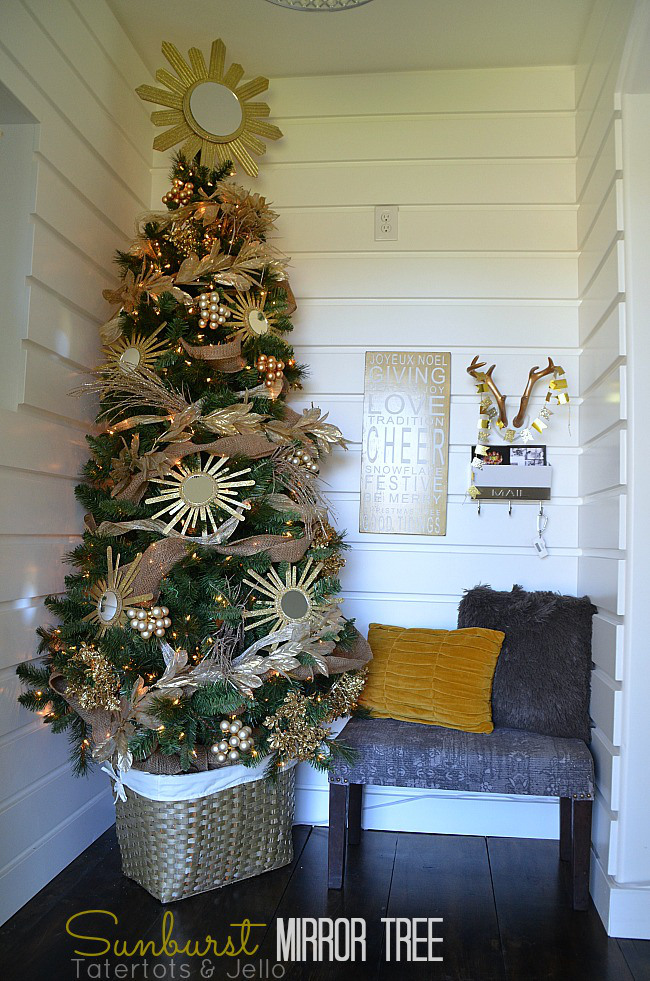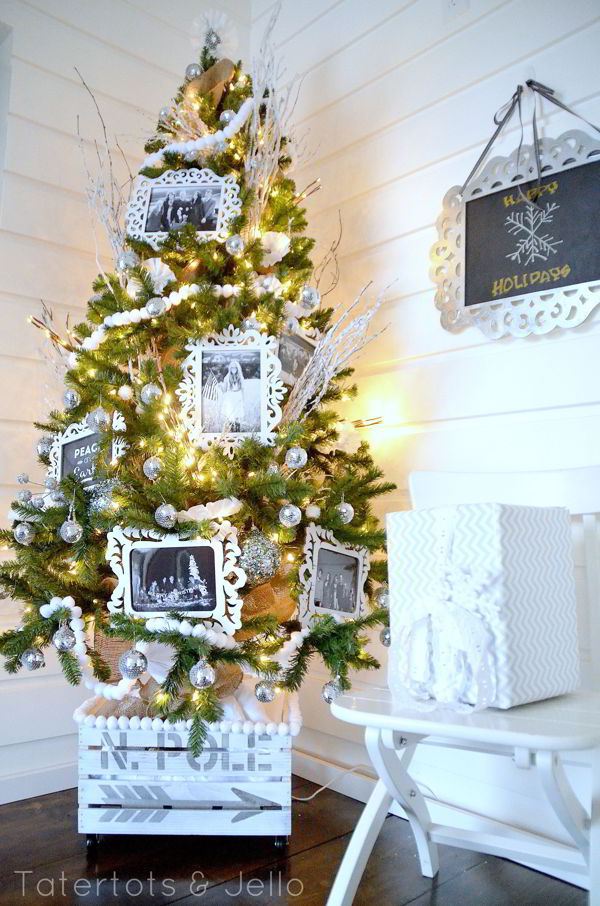 Winter White Family Photo Tree
Have a HAPPY Day!
xoxo


<!– end InLinkz script —>