Each month, FloraCraft has sent me a lovely box of foam and craft goodies (and thanks to them for sponsoring the post!). This month they asked me to create a little 10 minute gift idea. I thought it would be fun to make a little gift that's so fast and easy to make. And my kids loved playing with it!!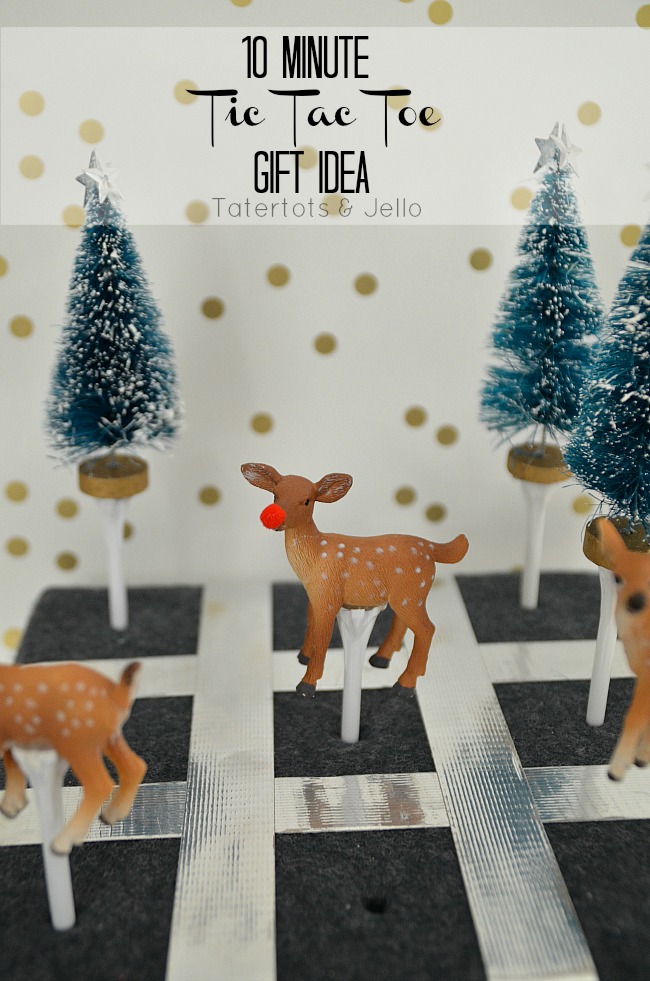 This is a super easy and fun gift idea. Here's how to make it:
Supplies:
FloraCraft square foam
Felt
Duct Tape
Plastic Gold Tees or skewers
Dimensional figures

Directions:
Wrap the foam in felt and secure with duct tape around the perimeter.
Make a grid on the felt with duct tape – dividing the top into 9 even sections.
Hot glue dimensional figures to the top of the gold tees.
So easy and fun. You can use anything for a theme!
Have a nephew who loves Star Wars? Get some little Star Wars figures and use them!
Have a daughter who loves princesses – find some little princess figurines and use them!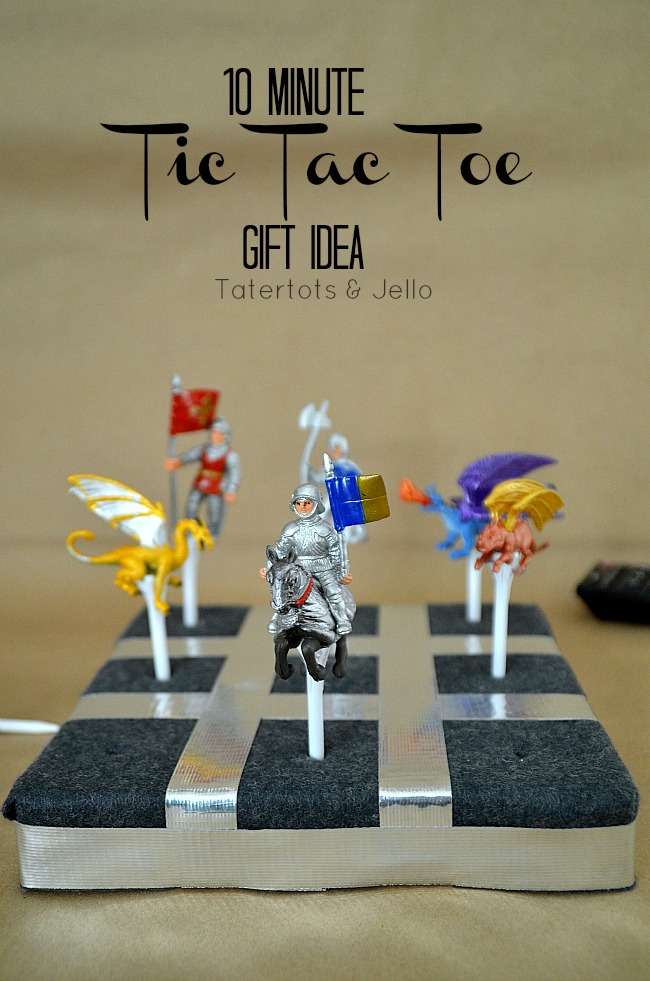 This was a really fun project to create!!
I also have a Countdown Advent Calendar that I made with FloraCraft and I will share that this afternoon!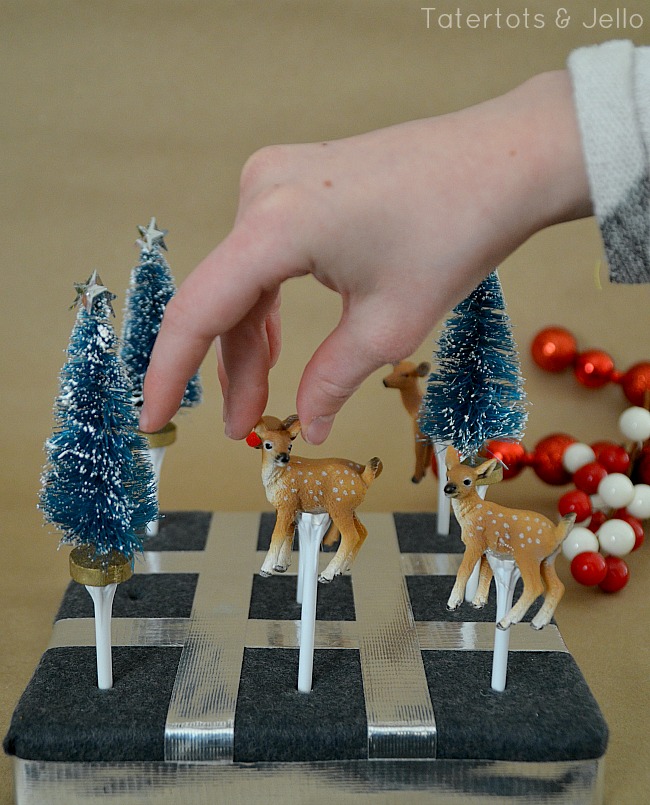 You can get all kinds of great foam craft ideas by visiting the Make It: Fun site and by following along with FloraCraft on their Pinterest boards and Facebook page, and be sure to check out the other projects the team made this month. Amazing!
Have a Creative Day!
xoxo