I love the weekends!!
It's time time when I am able to focus on my big DIY Projects.
And I have some really fun news to share with what I have been working on the past EIGHT months. More on that later. This weekend, I have been working on my craftroom/office. This is what it looked like before: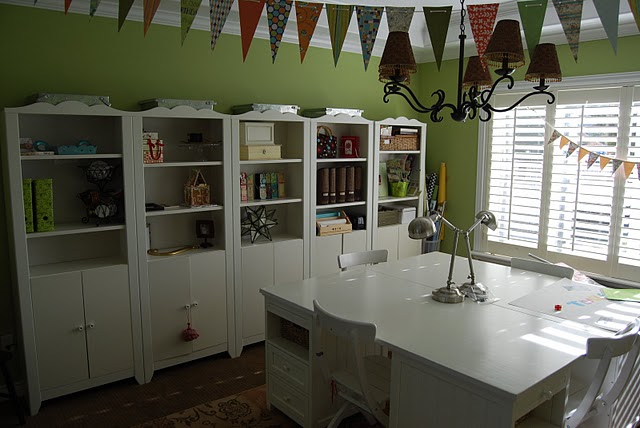 I loved it, but the green did NOT go with anything else in the house and because I took my dining room and turned it into my office, there was no closet. So it was super cluttery and it has been driving me crazy for the past year or so. I am builidng myself a new office and I am so excited to show it to you!!!
I am turning my old office/dining room into a homework/art room/music room for my kids.
And I really wanted to integrate it more into the overall color theme of the rest of the house. I also took the cabinets from one side of room and moved them to the other. It really opens the room up and it allowed me to have a focal wall.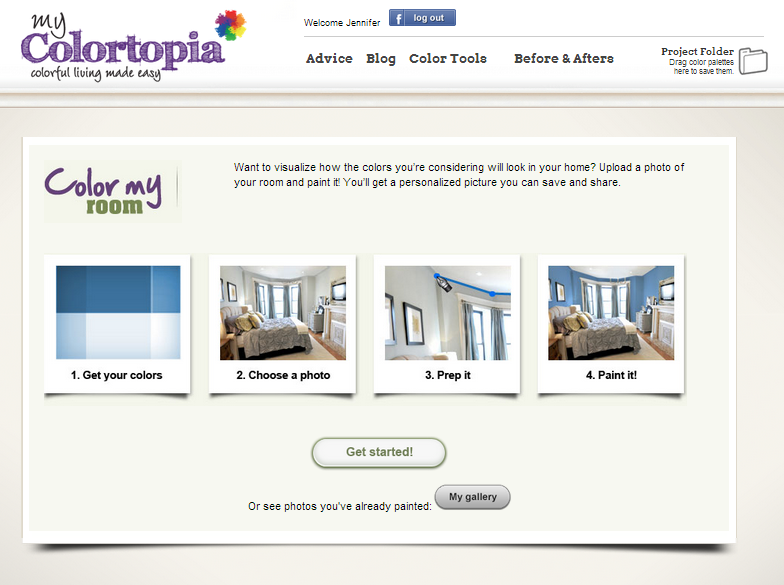 But it's hard to visualize how paint is going to look in a room.
So that's where the new My Colortopia's site comes in.
"Color My Room" is a brand-new tool that lets you take a picture of a room or piece of furniture in your home and see how it would look painted a different color.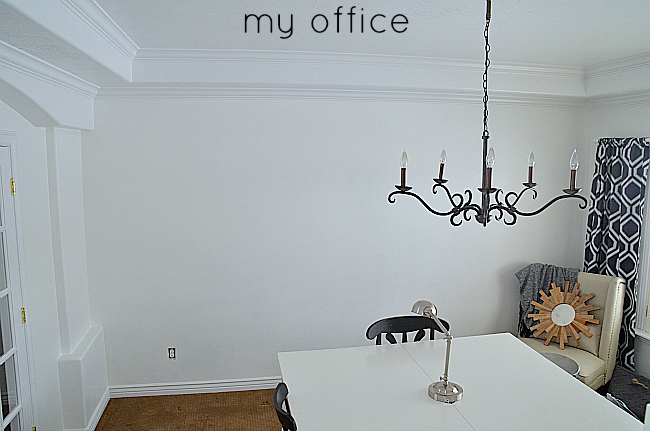 I knew I wanted to lighten up the space. So a couple weeks ago I painted the whole room white. Then we hung the curtains. And then the real decisions started. What color should I paint the accent wall??
I couldn't decide.
So I took a picture of the room and uploaded it into the Colortopia Color My Room site. And then I was able to test out different colors on that site. This saved me so much time!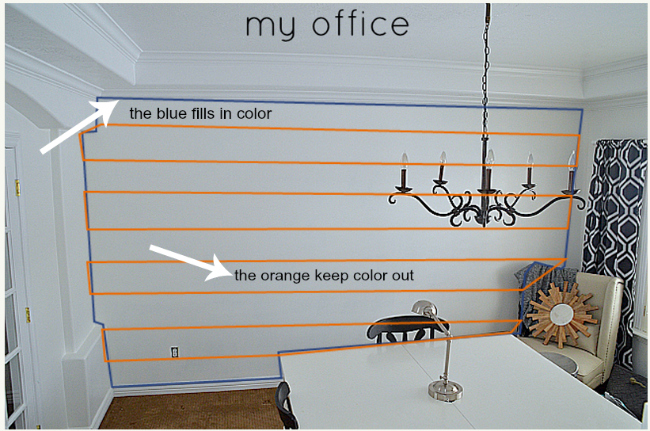 It's super easy to use the tool. All you have to do is upload a picture to their site and then you can highlight the area you want to fill in with color. Then you can test out different colors of paint. This is so helpful!! And it can save so much time and money, rather than painting the room different colors to see the effect of paint. As you browse the MyColortopia site, you can save color palettes to your account by just dragging them up to your Project Folder to save.
I found some curtains that I LOVED for the space. They gave me the inspiration for the room. My husband and I are at odds whether the dark color in the curtains is dark grey or navy. I think it's a combination of both. And it makes it a little tricky to pick out a paint color.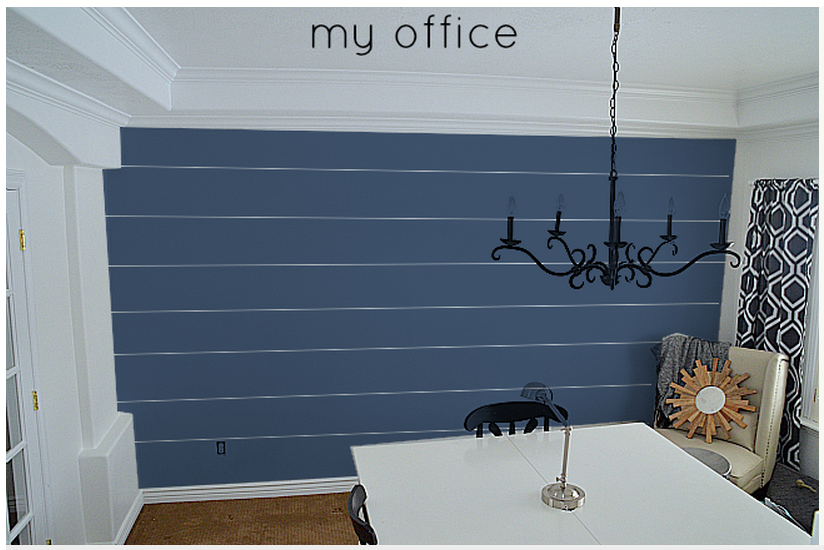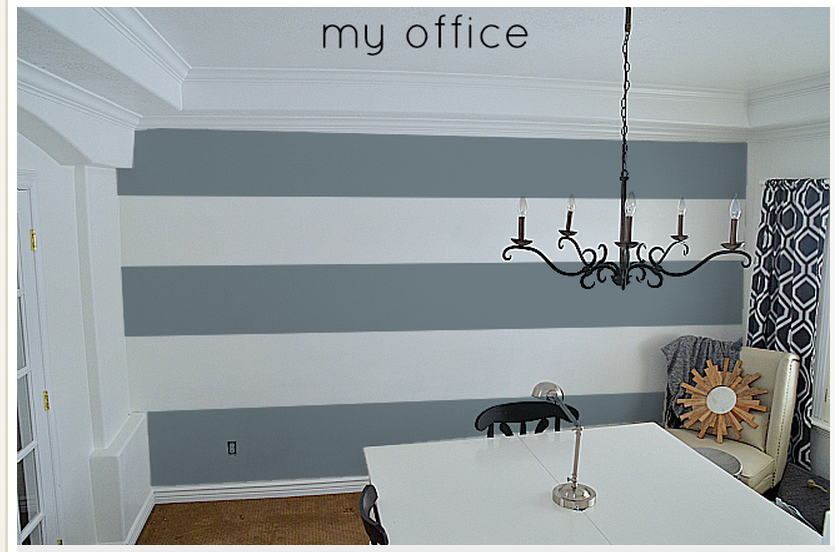 I thought I might want to paint some stripes. And the tool on My Colorporia My Home tool let me make stripes on that wall. I could choose different colors from the ones I had saved in my Color Palette. It was actually really fun to see different colors. And I was able to experiment with different sizes of stripes, as well as different colors. I even tried a few crazy ones!!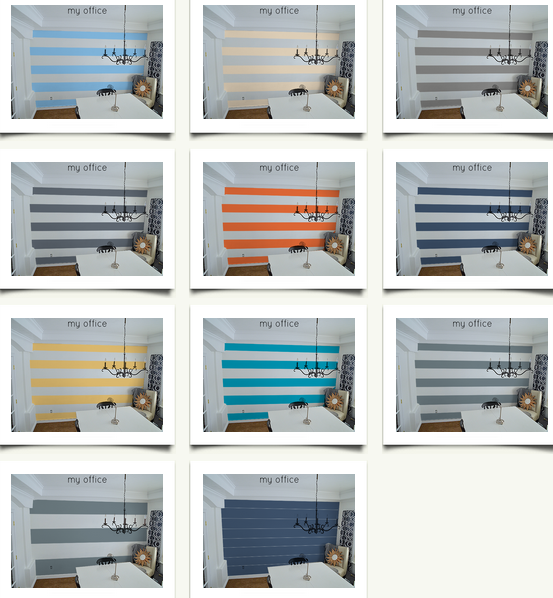 I ended up painting the wall yesterday – I am still working on the stripes.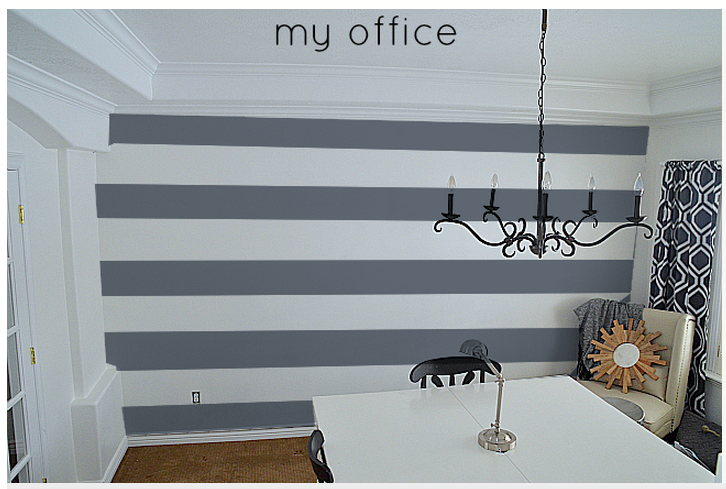 And I am so excited to finish the room. I am thrilled with the color. I ended up going with Glidden's Duo Paint (primer and paint) — the color is called Pencil Point. It's kind of a mix between dark grey and navy. I can't wait to show you the whole room transformation soon!!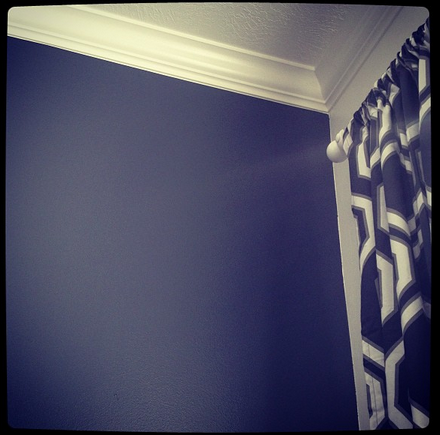 Be sure to check out My Colortopia's new tool — Color My Room.
It's a great way to help visualize paint color in a room. I really do love it!
What DIY project are YOU working on?? Let me know in the comments!!
Have a Happy Day!
xoxo

Glidden brand paint has sponsored this post, but as always all opinions and thoughts are mine